Pure Narco
by Jesse Fink; Luis Navia
$40.00
NZD
Category: True Crime
It's a life story that reads like something out of a John Grisham or Elmore Leonard novel that it's remarkable it has remained untold for so long. Careers in the cocaine-trafficking business are usually short. It's not only a dangerous profession, fraught with the possibility of capture and long jail se ntences, but it can be deadly if the cartels get to you first. Not for Luis Antonio Navia. For 25 years the Cuban-American smuggled hundreds of tons of white powder for the biggest cartels in Colombia and Mexico, including Pablo Escobar's Medellin Cartel. In a profession populated by thugs, Navia's dress sense and good manners earned him the nickname 'El Senador' (The Senator). He refused to carry a weapon. What made him good at his job was amassing trusted contacts, losing very few shipments of coke, and keeping a low profile. He also maintained a normal family life with a Colombian wife and two young children. But he was never far removed from the most brutal violence imaginable. One friend got his head cut off. Another was hit over the head, put in a 55-gallon drum full of cement and dumped in a canal. Navia himself was kidnapped three times and went close to being fed alive to crocodiles. Somehow through it all he managed to survive and spent two decades fooling the DEA and other law-enforcement agencies. That was until he came under the radar of Robert Harley, a tenacious US Customs special agent in Key West, Florida, who was determined to bring him to justice. What followed was an international game of cat-and-mouse that culminated in Navia's 2000 arrest in Venezuela in one of the biggest antinarcotics takedowns of all time, the 12-nation Operation Journey. Spanning decades, continents and featuring a who's who of the drug trade, Pure Narco is a fast-paced adventure ride into the dark underworld of cocaine trafficking, written with the cooperation of a dozen law-enforcement agents from the world's top antinarcotics forces in the United States and Great Britain. It also contains insider insights into how the global drug business operates and offers some cogent solutions to the never-ending 'war on drugs'. Navia served his time in jail and is now free to tell his tale. His is the rare perspective of someone who has worked on both sides of that war- as a cocaine trafficker and US Government consultant. This book is a redemption story. Luis Navia, the pure narco, has gone full circle. ...Show more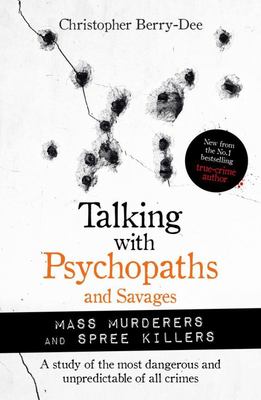 $32.99
NZD
Category: True Crime
The leading writer and criminologist directs his uncompromising gaze on a growing phenomenon - so-called 'rampage killers', whose random multiple killings invariably leave entire communities in shock and mourning.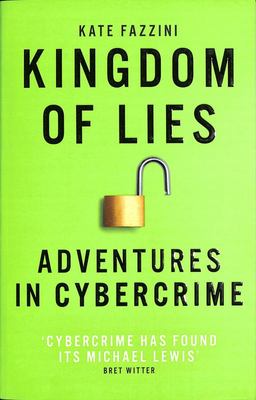 $24.99
NZD
Category: True Crime
Would you say your phone is safe, or your computer? What about your car? Or your bank? There is a global war going on and the next target could be anyone - an international corporation or a randomly selected individual. From cybercrime villages in Romania to intellectual property theft campaigns in Chin a, these are the true stories of the hackers behind some of the largest cyberattacks in history and those committed to stopping them. You've never heard of them and you're not getting their real names. Kate Fazzini has met the hackers who create new cyberweapons, hack sports cars and develop ransomware capable of stopping international banks in their tracks. Kingdom of Lies is a fast-paced look at technological innovations that were mere fantasy only a few years ago, but now make up an integral part of all our lives. ...Show more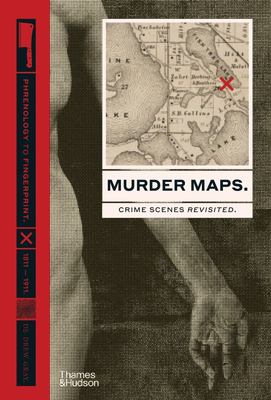 $55.00
NZD
Category: True Crime
Elegant period maps and compelling crime analysis illuminate this disquieting volume, which reexamines the most captivating and intriguing homicides of the nineteenth century. Organized geographically, the elements of each murder--from the prior movements of both killer and victim to the eventual locati on of the body--are meticulously replotted using archival maps and bespoke plans, taking readers on a perilous journey around the murder hot spots of the world.From the "French Ripper," Joseph Vacher, who roamed the French countryside brutally mutilating and murdering at least eleven people, to H. H. Holmes and his "Murder Castle" in Chicago, crime expert Dr. Drew Gray recounts the details of each case. His forensic examination uncovers both the horrifying details of the crimes themselves and the ingenious detective work that led to the capture of the murderers. Throughout the book, Gray highlights the development of police methods and technology, from the introduction of the police whistle to the standardization of the mug shot to the use of fingerprinting and radiotelegraphy in apprehending criminals.Vividly recreating over one hundred individual murder cases through historic maps, photographs, newspaper excerpts, court papers, and police reports, Murder Maps is perfect for everyone interested in criminal history, forensics, or the macabre. ...Show more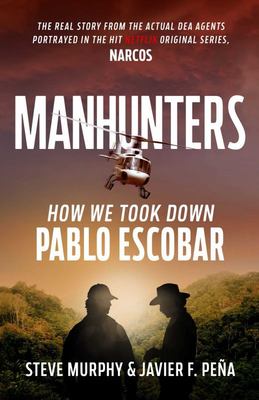 $26.99
NZD
Category: True Crime
The explosive memoir of legendary DEA agents and the subject of the hit Netflix series Narcos. Readers will go deep inside the inner workings of the Search Bloc, the joint Colombian-US task force that resulted in an intensive 18-month operation that tracked Escobar.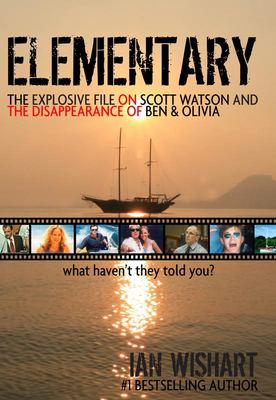 $38.99
NZD
Category: True Crime
OF ALL THE BOOKS ON THIS CASE, YOU NEED TO READ THIS ONE...It's a murder mystery worthy of Sherlock Holmes. It even has a Watson. Yet, solving the disappearance of Ben Smart and Olivia Hope has proved anything but elementary. Some books on the case have argued so strongly for either innocence or guilt t hat they leave out evidence that is "inconvenient" to their argument. This isn't one of those books. Elementary blows open the Scott Watson case with evidence you've never been told before. Now that Scott Watson has broken his silence, it's time to break the story... ...Show more
$32.99
NZD
Category: True Crime
'In a world of disrupters, Eliot Higgins and Bellingcat have turned the world of intelligence gathering on its head . . . Their success is a wake-up call to governments who have been asleep at the wheel about what is needed to fight dictators and kleptocrats' Bill Browder, bestselling author of Red Noti ce After the Russian suspects in the Salisbury poisoning appeared on television, it took just under two weeks for the real identity of one of them to be revealed. This huge investigative coup wasn't pulled off by an intelligence organisation or a traditional news outlet. Instead it was made by Bellingcat, the open-source investigative unit that is redefining the way we think about news, politics and the digital future. We Are Bellingcat tells the story of how a school dropout created a whole new category of information-gathering and galvanised citizen journalists to solve some of the biggest stories of our time, using just their computer screens. It charts the tools that have developed for analysing data since the 1990s, from geo-location software that can pinpoint a precise place, to an app that can identify to the half hour the time of day when a photograph was taken. And it digs deep into some of Bellingcat's most successful investigations the truth about the downing of Malaysia Flight 17 over the Ukraine, the sourcing of weapons in the Syrian Civil War, scoops into journalistic phone hacking with the drama and detail of a crime novel. ...Show more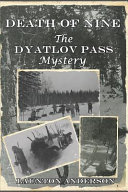 $25.00
NZD
$35.99
(30% off)
Category: True Crime
A complete collection of photos, facts, autopsy profiles, theories, illustrations, maps, and more.Nine experienced winter hikers found dead. Crushed ribs and missing eyes are just a few of their horrific injuries. Their tent is found a mile away slashed and destroyed. What happened?Death of Nine guides you through that fateful night to unravel the clues and reveal the answer. From the radiation report to the autopsy profiles, Death of Nine explores all the clues, some old and some that have never been published before now. The Dyatlov Pass mystery is one of the most intriguing and perplexing mysteries in the world. These nine hikers died sixty years ago. Here, their true story is told. Their story, and the clues left behind, lead to one conclusion. Death of Nine explains that conclusion and is the key to solving the mystery of what really happened so long ago on that dark, cold winter night. ...Show more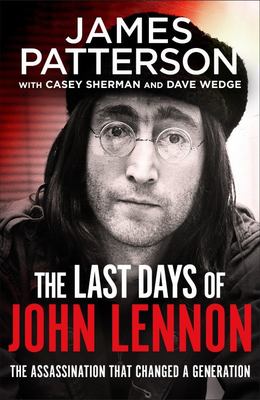 $38.00
NZD
Category: True Crime
John Lennon achieved with the Beatles a level of superstardom that defied classification. "We were the best bloody band there was," he said. "There was nobody to touch us."   In the summer of 1980, Lennon signs with a label and hires a top producer to recruit the best session musicians, ready to record new music for the first time in years. They are awestruck when Lennon dashes off "(Just Like) Starting Over." Lennon is back in peak form, with his best songwriting since "Imagine."   The Last Days of John Lennon is the amazing story of John Lennon's life and career, from his earliest days and first songs up to his last seconds. It tells the story of the most profound rock-and-roll genius of all time-and of Mark David Chapman, the consummate Nowhere Man who took him from us. Enriched by exclusive interviews with Lennon's friends and associates, including Paul McCartney, the book is a true-crime drama about two men who changed history. One whose indelible songs still enrich our lives today-and the other who ended the beautiful music with five pulls of a trigger.   ...Show more
$36.99
NZD
Category: True Crime
Serial killings, child abductions, organised crime hits and domestic murders. This is the memoir of a homicide detective. Here I am: tall and broad, shaved head, had my nose broken three times fighting. Black suit, white shirt, the big city homicide detective. I've led investigations into serial killing s, child abductions, organised crime hits and domestic murders. But beneath the suit, I've got an Om symbol in the shape of a Buddha tattooed on my right bicep. It balances the tattoo on my left ribs: Better to die on your feet than live on your knees. That's how I choose to live my life.As a cop, I got paid to catch killers and I learned what doing it can cost you. It cost me marriages and friendships. It cost me my reputation. They tell you not to let a case get personal, but I think it has to. Each one has taken a piece out of me and added a piece, until there's only pieces. I catch killers - it's what I do. It's who I am.Gary Jubelin was one of Australia's most celebrated homicide detective, leading investigations into the disappearance of William Tyrrell, the serial killing of three Aboriginal children in Bowraville and the brutal gangland murder of Terry Falconer. During his 34-year career, former Detective Chief Inspector Jubelin also ran the crime scene following the Lindt Cafe siege, investigated the death of Caroline Byrne and recovered the body of Matthew Leveson. In 2020, Jubelin was found guilty of illicitly recording conversations during the Tyrrell investigation. This is his story. ...Show more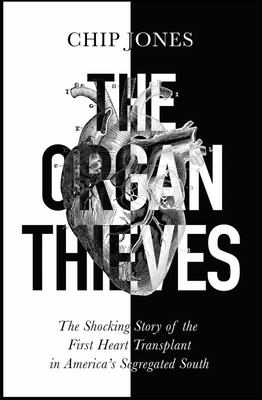 $37.99
NZD
Category: True Crime
The Immortal Life of Henrietta Lacks meets Get Out in this landmark investigation of racial inequality at the core of the heart transplant race. In 1968, Bruce Tucker, a black man, went into Virginia's top research hospital with a head injury, only to have his heart stolen out of his body and put into the chest of a white businessman. Now, in The Organ Thieves, Pulitzer Prize-nominated journalist Chip Jones exposes the horrifying inequality surrounding Tucker's death and how he was used as a human guinea pig without his family's permission or knowledge. The circumstances surrounding his death reflect the long legacy of mistreating African Americans that began more than a century before with cadaver harvesting and worse. It culminated in efforts to win the heart transplant race in the late 1960s. Featuring years of research and fresh reporting, The Organ Thieves is a story that resonates now more than ever, when issues of race and healthcare are the stuff of headlines and horror stories. ...Show more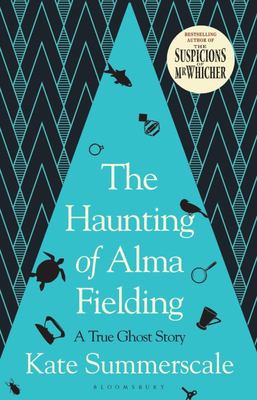 $32.99
NZD
Category: True Crime
'A page-turner with the authority of history' PHILIPPA GREGORY'As gripping as a novel. An engaging, unsettling, deeply satisfying read' SARAH WATERSLondon, 1938. Alma Fielding, an ordinary young woman, begins to experience supernatural events in her suburban home. Nandor Fodor - a Jewish-Hungarian refug ee and chief ghost hunter for the International Institute for Psychical research - begins to investigate. In doing so he discovers a different and darker type of haunting: trauma, alienation, loss - and the foreshadowing of a nation's worst fears. As the spectre of Fascism lengthens over Europe, and as Fodor's obsession with the case deepens, Alma becomes ever more disturbed. With rigour, daring and insight, the award-winning pioneer of historical narrative non-fiction Kate Summerscale shadows Fodor's enquiry, delving into long-hidden archives to find the human story behind a very modern haunting.   ...Show more