Pure Narco
by Jesse Fink; Luis Navia
$40.00
NZD
Category: True Crime
It's a life story that reads like something out of a John Grisham or Elmore Leonard novel that it's remarkable it has remained untold for so long. Careers in the cocaine-trafficking business are usually short. It's not only a dangerous profession, fraught with the possibility of capture and long jail se ntences, but it can be deadly if the cartels get to you first. Not for Luis Antonio Navia. For 25 years the Cuban-American smuggled hundreds of tons of white powder for the biggest cartels in Colombia and Mexico, including Pablo Escobar's Medellin Cartel. In a profession populated by thugs, Navia's dress sense and good manners earned him the nickname 'El Senador' (The Senator). He refused to carry a weapon. What made him good at his job was amassing trusted contacts, losing very few shipments of coke, and keeping a low profile. He also maintained a normal family life with a Colombian wife and two young children. But he was never far removed from the most brutal violence imaginable. One friend got his head cut off. Another was hit over the head, put in a 55-gallon drum full of cement and dumped in a canal. Navia himself was kidnapped three times and went close to being fed alive to crocodiles. Somehow through it all he managed to survive and spent two decades fooling the DEA and other law-enforcement agencies. That was until he came under the radar of Robert Harley, a tenacious US Customs special agent in Key West, Florida, who was determined to bring him to justice. What followed was an international game of cat-and-mouse that culminated in Navia's 2000 arrest in Venezuela in one of the biggest antinarcotics takedowns of all time, the 12-nation Operation Journey. Spanning decades, continents and featuring a who's who of the drug trade, Pure Narco is a fast-paced adventure ride into the dark underworld of cocaine trafficking, written with the cooperation of a dozen law-enforcement agents from the world's top antinarcotics forces in the United States and Great Britain. It also contains insider insights into how the global drug business operates and offers some cogent solutions to the never-ending 'war on drugs'. Navia served his time in jail and is now free to tell his tale. His is the rare perspective of someone who has worked on both sides of that war- as a cocaine trafficker and US Government consultant. This book is a redemption story. Luis Navia, the pure narco, has gone full circle. ...Show more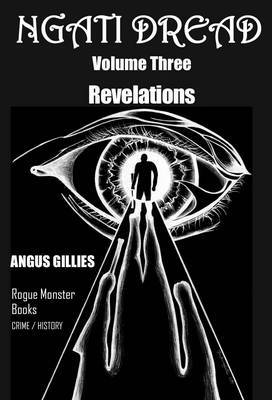 $34.99
NZD
Category: True Crime | Series: Ngati Dread
When you talk about terrorism, most people in New Zealand think about problems overseas. But those in Gisborne and the East Coast merely cast their minds back to the 1980s to the Ruatoria Troubles. From 1985 to 1990 the township was terrorised by a Maori sect calling itself the Rastafarians. Their story is one of the most bizarre chapters in modern New Zealand history. Yet most Kiwis under the age of 40 haven't heard of the Rastas or their reign of terror ...until now. ...Show more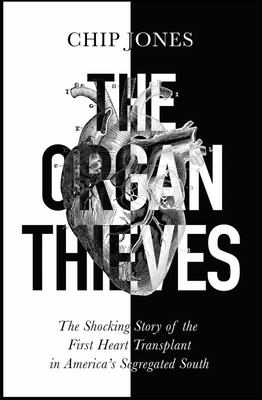 $37.99
NZD
Category: True Crime
The Immortal Life of Henrietta Lacks meets Get Out in this landmark investigation of racial inequality at the core of the heart transplant race. In 1968, Bruce Tucker, a black man, went into Virginia's top research hospital with a head injury, only to have his heart stolen out of his body and put into the chest of a white businessman. Now, in The Organ Thieves, Pulitzer Prize-nominated journalist Chip Jones exposes the horrifying inequality surrounding Tucker's death and how he was used as a human guinea pig without his family's permission or knowledge. The circumstances surrounding his death reflect the long legacy of mistreating African Americans that began more than a century before with cadaver harvesting and worse. It culminated in efforts to win the heart transplant race in the late 1960s. Featuring years of research and fresh reporting, The Organ Thieves is a story that resonates now more than ever, when issues of race and healthcare are the stuff of headlines and horror stories. ...Show more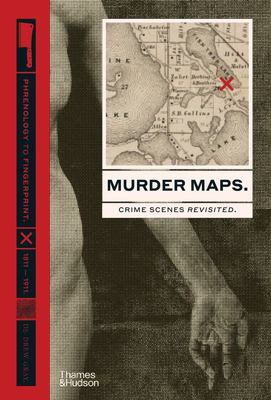 $55.00
NZD
Category: True Crime
Elegant period maps and compelling crime analysis illuminate this disquieting volume, which reexamines the most captivating and intriguing homicides of the nineteenth century. Organized geographically, the elements of each murder--from the prior movements of both killer and victim to the eventual locati on of the body--are meticulously replotted using archival maps and bespoke plans, taking readers on a perilous journey around the murder hot spots of the world.From the "French Ripper," Joseph Vacher, who roamed the French countryside brutally mutilating and murdering at least eleven people, to H. H. Holmes and his "Murder Castle" in Chicago, crime expert Dr. Drew Gray recounts the details of each case. His forensic examination uncovers both the horrifying details of the crimes themselves and the ingenious detective work that led to the capture of the murderers. Throughout the book, Gray highlights the development of police methods and technology, from the introduction of the police whistle to the standardization of the mug shot to the use of fingerprinting and radiotelegraphy in apprehending criminals.Vividly recreating over one hundred individual murder cases through historic maps, photographs, newspaper excerpts, court papers, and police reports, Murder Maps is perfect for everyone interested in criminal history, forensics, or the macabre. ...Show more
$32.99
NZD
Category: True Crime
'A page-turner with the authority of history' PHILIPPA GREGORY'As gripping as a novel. An engaging, unsettling, deeply satisfying read' SARAH WATERSLondon, 1938. Alma Fielding, an ordinary young woman, begins to experience supernatural events in her suburban home. Nandor Fodor - a Jewish-Hungarian refug ee and chief ghost hunter for the International Institute for Psychical research - begins to investigate. In doing so he discovers a different and darker type of haunting: trauma, alienation, loss - and the foreshadowing of a nation's worst fears. As the spectre of Fascism lengthens over Europe, and as Fodor's obsession with the case deepens, Alma becomes ever more disturbed. With rigour, daring and insight, the award-winning pioneer of historical narrative non-fiction Kate Summerscale shadows Fodor's enquiry, delving into long-hidden archives to find the human story behind a very modern haunting.   ...Show more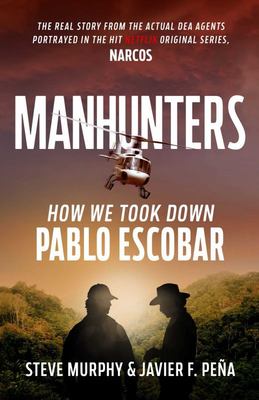 $26.99
NZD
Category: True Crime
The explosive memoir of legendary DEA agents and the subject of the hit Netflix series Narcos. Readers will go deep inside the inner workings of the Search Bloc, the joint Colombian-US task force that resulted in an intensive 18-month operation that tracked Escobar.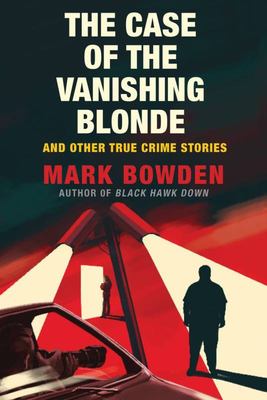 $32.99
NZD
Category: True Crime
From Mark Bowden, a 'master of narrative journalism' (New York Times), comes a true crime collection both deeply chilling and impossible to put down.
$24.00
NZD
Category: True Crime
SHORTLISTED FOR THE 2019 BAILLIE GIFFORD PRIZE FOR NON-FICTION A BARACK OBAMA BOOK OF THE YEAR A SUNDAY TIMESBOOK OF THE YEAR AN ECONOMIST BOOK OF THE YEAR A SPECTATOR BOOK OF THE YEAR 'A triumph on every level. One of the losses to literature is that Harper Lee never found a way to tell a gothic true-c rime story she'd spent years researching. Casey Cep has excavated this mesmerizing story and tells it with grace and insight and a fierce fidelity to the truth.' DAVID GRANN, author of Killers of the Flower Moon _____________________________ The stunning story of an Alabama serial killer and the true-crime book that Harper Lee worked on obsessively in the years after To Kill a Mockingbird Reverend Willie Maxwell was a rural preacher accused of murdering five of his family members for insurance money in the 1970s. With the help of a savvy lawyer, he escaped justice for years until a relative shot him dead at the funeral of his last victim. Despite hundreds of witnesses, Maxwell's murderer was acquitted - thanks to the same attorney who had previously defended the Reverend. As Alabama is consumed by these gripping events, it's not long until news of the case reaches Alabama's - and America's - most famous writer. Intrigued by the story, Harper Lee makes a journey back to her home state to witness the Reverend's killer face trial. Harper had the idea of writing her own In Cold Blood,the true-crime classic she had helped her friend Truman Capote research. Lee spent a year in town reporting on the Maxwell case and many more years trying to finish the book she called The Reverend. Now Casey Cep brings this story to life, from the shocking murders to the courtroom drama to the racial politics of the Deep South. At the same time, she offers a deeply moving portrait of one of the country's most beloved writers and her struggle with fame, success, and the mystery of artistic creativity. This is the story Harper Lee wanted to write. This is the story of why she couldn't. _____________________________ 'Fascinating ... Cep has spliced together a Southern-gothic tale of multiple murder and the unhappy story of Lee's literary career, to produce a tale that is engrossing in its detail and deeply poignant... Cep spends the first third of Furious Hoursfollowing the jaw-dropping trail of murders ... Engrossing ... Cep writes about all this with great skill, sensitivity and attention to detail.' SUNDAY TIMES 'It's been a long time since I picked up a book so impossible to put down. Furious Hours made me forget dinner, ignore incoming calls, and stay up reading into the small hours. It's a work of literary and legal detection as gripping as a thriller. But it's also a meditation on motive and mystery, the curious workings of history, hope, and ambition, justice, and the darkest matters of life and death. Casey Cep's investigation into an infamous Southern murder trial and Harper Lee's quest to write about it is a beautiful, sobering, and sometimes chilling triumph.' HELEN MACDONALD, author of H is for Hawk 'This story is just too good ... Furious Hoursbuilds and builds until it collides with the writer who saw the power of Maxwell's story, but for some reason was unable to harness it. It lays bare the inner life of a woman who had a world-class gift for hiding ... this book makes a magical leap, and it goes from being a superbly written true-crime story to the sort of story that even Lee would have been proud to write.' MICHAEL LEWIS, author of Moneyballand The Big Short ...Show more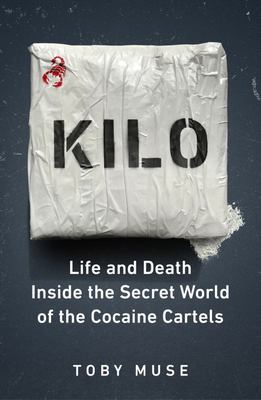 $40.00
NZD
Category: True Crime
Join the deadly journey of cocaine, from farmer to kingpin. Meet Jose.Jose doesn't see himself as a criminal. He's just a farmer growing a crop he won't lose money on- coca. This is Fabian. Fabian calls himself a freedom fighter. But wars cost money. And transporting drugs is the fastest way to raise ca sh. Tomas runs a factory. But this factory is hidden deep in the jungle, and the product is cocaine. And finally, here is Alex. Alex decides where the drug goes next- into Europe or the US. And he wields the power of life and death over everyone around him. In Kilo, Toby Muse takes us deep into the mechanism of the drug trade, following a kilo of cocaine as it travels by land and sea to its final destination. On the way we will meet druglords, contract killers, drug mules, and submarine pilots, all of whom are trying to get ahead in the best way they know how. If you want to understand how the drug trade became a multi-billion pound industry whose influence is felt all over the world, then read Muse's devastating account of theinnermost workings of an economic miracle, a killer of millions- cocaine. ...Show more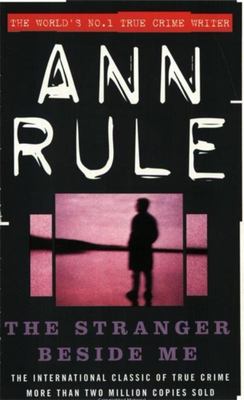 $29.99
NZD
Category: True Crime
Ann Rule was working on the biggest story of her career, tracking the trail of victims left by a brutal serial-killer. Little did this future bestselling author know that the savage slayer she was hunting was the young man she counted among her closest friends.   Everyone's picture of a natural winner , Ted Bundy was a bright, charming, and handsome man with a promising future as an attorney. But on January 24, 1989 Bundy was executed for the murders of three young women - and had confessed to taking the lives of at least thirty-five more women from coast to coast. Ann Rule, who kept in constant contact with Bundy throughout the investigation, tells his story as no other person can, capturing the essence of his magnetic power, unholy compulsion and demonic double life.   Available for the first time on audio, this shocking true story is an unforgettable listening experience. In an emotional reading, Rule tells us about Ted Bundy - the man she thought she really knew...the stranger beside her. ...Show more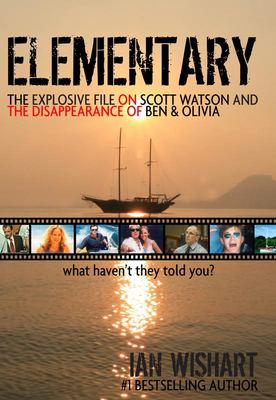 $38.99
NZD
Category: True Crime
OF ALL THE BOOKS ON THIS CASE, YOU NEED TO READ THIS ONE...It's a murder mystery worthy of Sherlock Holmes. It even has a Watson. Yet, solving the disappearance of Ben Smart and Olivia Hope has proved anything but elementary. Some books on the case have argued so strongly for either innocence or guilt t hat they leave out evidence that is "inconvenient" to their argument. This isn't one of those books. Elementary blows open the Scott Watson case with evidence you've never been told before. Now that Scott Watson has broken his silence, it's time to break the story... ...Show more
$36.99
NZD
Category: True Crime
Serial killings, child abductions, organised crime hits and domestic murders. This is the memoir of a homicide detective. Here I am: tall and broad, shaved head, had my nose broken three times fighting. Black suit, white shirt, the big city homicide detective. I've led investigations into serial killing s, child abductions, organised crime hits and domestic murders. But beneath the suit, I've got an Om symbol in the shape of a Buddha tattooed on my right bicep. It balances the tattoo on my left ribs: Better to die on your feet than live on your knees. That's how I choose to live my life.As a cop, I got paid to catch killers and I learned what doing it can cost you. It cost me marriages and friendships. It cost me my reputation. They tell you not to let a case get personal, but I think it has to. Each one has taken a piece out of me and added a piece, until there's only pieces. I catch killers - it's what I do. It's who I am.Gary Jubelin was one of Australia's most celebrated homicide detective, leading investigations into the disappearance of William Tyrrell, the serial killing of three Aboriginal children in Bowraville and the brutal gangland murder of Terry Falconer. During his 34-year career, former Detective Chief Inspector Jubelin also ran the crime scene following the Lindt Cafe siege, investigated the death of Caroline Byrne and recovered the body of Matthew Leveson. In 2020, Jubelin was found guilty of illicitly recording conversations during the Tyrrell investigation. This is his story. ...Show more