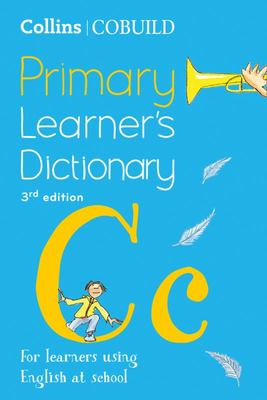 $32.99
NZD
Category: Dictionaries | Series: Collins COBUILD Dictionaries for Learners Ser.
The Collins COBUILD Primary Learner's English Dictionary is an engagingnew, illustrated dictionary aimed at learners of English aged 7 and over. Thedictionary has been specially created for primary school students, whosefirst language isnot English, but who attend English-language schools.Ideal for youn g learners of English and primary school students who are studying throughthe medium of English, the Collins COBUILD Primary Learner's Dictionary covers all theessential words, phrases and idioms that students need to learn. The definitions arewritten using simple language and the dictionary contains thousands of examples of realEnglish, showing the learner how English is really used.With over 8,000 entries, the dictionary also includes a wide range of cross-curricular (CLIL)vocabulary items, which will help students studying in English to build their academicvocabulary, as well as gain confidence in writing and speaking English inside and outsidethe classroom. With hundreds of line drawings illustrating key terms, and the full colourillustrated supplement of essential topics, the Collins COBUILD Primary Learner'sDictionary is the ideal reference tool for young learners of English. ...Show more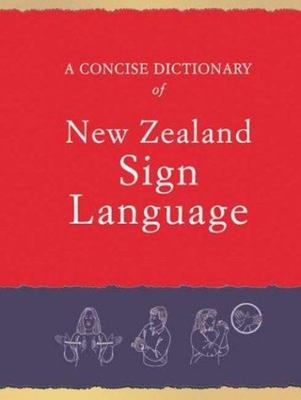 $59.99
NZD
Category: Dictionaries
Finalist - 2003 Montana NZ Book Awards, Reference and Anthology category. Many thousands of New Zealanders are familiar with New Zealand Sign Language which, like other natural languages, is a real language - a structured system of handshapes and movements located within a signing space. These form a sy stem of meaning symbols which are able to express ideas, just as words are combined into sentences in spoken languages. This essential guide to the language contains over 2,500 commonly used signs, along with valuable learning tools. Signs are illustrated with line drawings in this bilingual dictionary. Each entry contains information on how to make the sign, its semantic scope, and the words or phrases which can be used to translate the sign. The signs are in handshape order, with a full index of English words and phrases also taking the reader into the dictionary. New Zealand Sign Language was first described in the comprehensive Dictionary of New Zealand Sign Language (pub. 1997, now out of print); this major dictionary, containing more than 4,000 signs, is the base for the Concise Dictionary of New Zealand Sign Language. Both dictionaries draw on the continuing research of the Deaf Studies Research Unit at Victoria University. As Sir Roy McKenzie wrote of A Dictionary of New Zealand Sign Language: 'Deaf people and their language have been invisible and unheard in New Zealand for too long.' This new volume, A Concise Dictionary of New Zealand Sign Language, is a invaluable resource for the Deaf: and for their families, friends and colleagues a 'tremendous opportunity to build a bridge o communication'. Students of New Zealand Sign Language will find this an essential text. ...Show more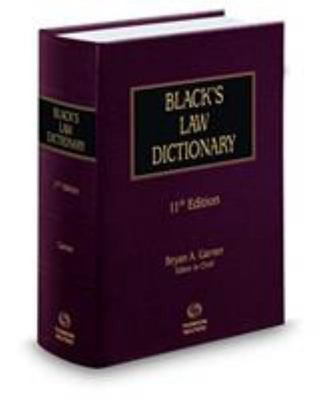 $330.00
NZD
Category: Dictionaries | Series: Black's Law Dictionary Ser.
For more than a century, Black's Law Dictionary has been the gold standard for the language of law. This edition contains more than 50,000 terms, including more than 7,500 terms new to this edition. It also features expanded bibliographic coverage, definitions of more than 1,000 law-related abbreviation s and acronyms, and reviewed and edited Latin maxims. ...Show more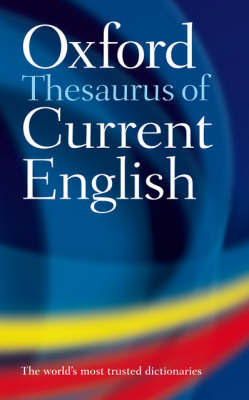 $15.99
NZD
Category: Dictionaries
This revised edition has been updated to include new and up-to-date synonyms and senses, and offers coverage of more alternative words than any other A–Z thesaurus. The centre section of word lists has been fully revised and reorganised with its own quick-reference index. Popular features include 'Choos e the Right Word' panels which illustrate the differences between similar alternative words, and the 'Word Links' panels, which show related words. ...Show more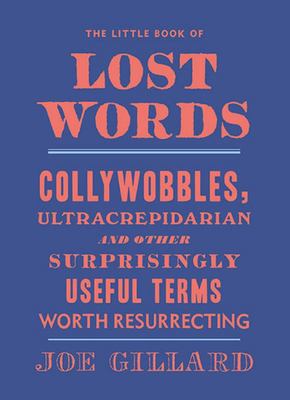 $22.99
NZD
Category: Dictionaries | Reading Level: 4 Non Fiction
In The Little Book of Lost Words, history buff Joe Gillard presents a handy guide for expressing yourself with history's best words.
$34.99
NZD
Category: Dictionaries
The number one bestseller.This new edition of the much-loved Bradford's Crossword Solver's Dictionary offers even more. Now available in paperback with a clear text design, solvers will never again be short of answers to their crossword clues This is a unique type of crossword dictionary in that it has been compiled and crafted by a single author based on her nearly 60 years' experience of crossword solving. Every word in this dictionary has appeared as a solution to a real crossword clue. Previous readers have found this book an invaluable reference work for both cryptic and quick crosswords, and new users will be quickly converted ...Show more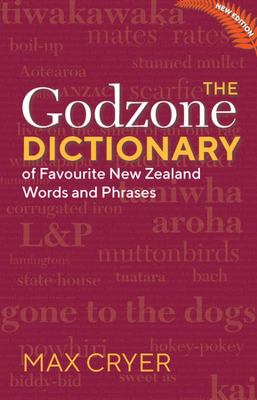 $34.99
NZD
Category: Dictionaries | Reading Level: very good
This concise A-Z dictionary, now updated in a new expanded edition, is a quick and easy reference to understanding the words and phrases that make the New Zealand language and speech patterns so different. Language expert Max Cryer not only provides helpful definitions for the various entries, but also sheds light on their origins. Slang words feature heavily, while a key feature of the book is the large number of Māori words that have become part of the common language over the years. Popular names of sports teams are also included, while an appendix of New Zealand acronyms completes the book. ...Show more
$12.99
NZD
Category: Dictionaries | Series: Collins School Dictionaries Ser.
The perfect English reference for all students aged 11 and above. A combined dictionary and thesaurus, in the best-selling Gem format, it has been developed with teachers to be the perfect tool for both school work and homework. An invaluable two-in-one reference book in a handy, portable and durable fo rmat. Clear, straightforward definitions with matching thesaurus entries providing a generous choice of synonyms and antonyms. The "Get It Right" supplement addresses the main points in the 3 key curriculum areas of Grammar, Punctuation and Spelling. ...Show more
$32.99
NZD
Category: Dictionaries | Series: Collins Essential Editions Ser.
All the words you need, every day: the perfect word reference for daily use in a durable format. With practical usage notes, and a fantastic supplement, this is the ideal thesaurus to take your language use and knowledge further. 300,000 synonyms and antonyms. Specially tailored to meet the needs of the user at home, school, or in the office, this thesaurus has all the words and alternatives the user might need, as well as a huge choice of opposites. The clear, accessible layout makes it easy to use and ensures users can find the language they need when they need it. This edition also includes a 16-page crosswords supplement. ...Show more
$32.99
NZD
Category: Dictionaries | Series: Collins Essential Editions Ser.
Not suitable for all Kindle devices. Please see below for compatibility with your Kindle device. Set as your dictionary of choice for Kindle and look up words while reading ebooks.The perfect Kindle dictionary reference for everyday use, including all the words, phrases and definitions you need. 200,000 words and phrases. Compatibility & Functionality(For technical help email: dictionaries@harpercollins.co.uk)* Basic Text Search works on all Kindle devices* Index lookup works on all Kindles except Kindle Fire and Kindle Fire HD* Setting as Default Dictionary works on all Kindles except Kindle Fire, Kindle Fire HD, Kindle for Android and any of the Kindle apps, including Kindle for PC and Kindle for Mac Search across the full English dictionary by headword. Set as your default Kindle dictionary (check compatibility above). Show definitions in a pop-up window when reading books.Specially tailored to meet your needs at home, school, and in the office, the Collins English Dictionary has comprehensive definitions and word tips to provide help with English usage. With this dictionary you can find all the words and definitions you need, as it boasts a comprehensive coverage of the language we use every day. It also contains the latest words to enter the language. The clear layout ensures you can find the words you need quickly. ...Show more