$19.99
NZD
Category: Humour
'Ah! This is the dream!' says Julian one morning. 'With good old British common sense and community spirit like this, there's no reason that we couldn't exist on the island like this for the rest of our days!' What could possibly go wrong . . .? Anne has gathered Julian, Dick, George and, of course, T immy, together for a last nostalgic jaunt in the countryside together before grown-up responsibilities take the four cousins off in different directions. It's only natural that they find their way onto Kirrin Island for a look around, as this might be the last time they're here together as a group. They are planning just to spend the night there and come home the next day, perhaps with a little exploring in the dungeon for old time's sake. But that night they hear the country has gone into lockdown. They are not allowed to leave. With their usual resourcefulness, they are determined to make the best of it, and remain cheerful and healthy. As Anne keeps saying: They're lucky, really, to have all this countryside and fresh air at their disposal!   ...Show more
$22.99
NZD
Category: Humour
A deliciously funny tale, with equally amusing illustrations, about being judged for what, rather than who, you are. When Boris and his parents learn that Scotland is re-introducing wolves, they leave their mansion in Morovia for their Scottish homeland. But these wolves aren't planning to settle in t he wild, oh no! Instead, they book into the exclusive Highland Hotel, from where they plan to enjoy Scotland's best tourist spots and cuisine. Is Scotland ready for holidaying wolves? Especially such hungry ones? And why are certain people so unhappy to see them? From spooky dungeons to scheming developers, the Greycoats' new adventure is full of surprising discoveries. ...Show more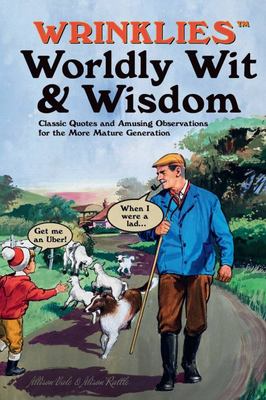 $9.99
NZD
$22.99
(56% off)
Category: Humour
This compilation of over 1500 amusing and insightful quotations from well-known writers, politicians, film stars, artists, musicians, and philosophers covers every topic of discussion--from love and marriage, sex and Viagra, to dressing inappropriately, entering retirement, families, and the march of te chnology. Whether you're just getting your grey hairs or you're a venerable member of the golden generation, this collection is the perfect source of insight and advice. ...Show more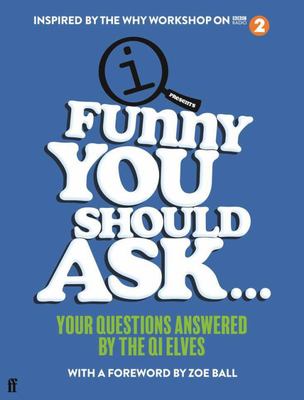 $27.99
NZD
Category: Humour
The QI Elves are the clever clogs behind the hit panel show QI. Every Wednesday the Elves appear on The Zoe Ball Breakfast Show's 'Why Workshop' where they answer the ponderings and wonderings of Radio 2's most inquisitive listeners. Funny You Should Ask features the QI Elves' answers to questions on to pics ranging from goosebumps to grapefruit, pizza to pirates and everything in-between. Generously sprinkled with extra facts from the Elves this is essential reading for the incurably curious. How much water would you need to put out the Sun? If spiders can walk on the ceiling why can't they get out of the bath? What's the point of snot? Why does my pizza taste so much better the next morning? Why do dads make such bad jokes? Why am I a capital letter and you're not? Why is there an Essex, a Wessex, a Sussex but no Nossex? Can I dig a tunnel to the other side of the Earth? Why aren't unicorns called unihorns? Do cats get goosebumps? When does a rock become an island? Why don't clouds freeze? Can I live forever? ...Show more
$32.99
NZD
Category: Humour
It should have been a beautiful moment between a man and his dog. Philip Womack made a quip about Cerberus, the three-headed hell-hound, but for Una, the beloved lurcher, it was all Greek. Then she ran off after a squirrel. And Womack was left to wonder what else she didn't know about the great civilisa tions of the past.   The Greeks and the Romans laid the foundations of so much of what we read, listen to and watch today, from the baked pies of Game of Thrones to the Lotus-eaters of Love Island. In this unique introduction, Womack leads Una and us on a fleet-footed odyssey through the classical world. You'll learn to tell your Odysseus from your Oedipus, your Polyxena from your Polydorus...but the story of the hunting dogs that tore their own master apart may be best left for another day. ...Show more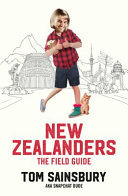 $36.99
NZD
Category: Humour | Reading Level: near fine
A revealing guide to the weird and wonderful inhabitants of New Zealand... and the places you'll find them. After years of mimicking various celebrities and stereotypes on his social media platforms, comedian Tom Sainsbury has now compiled his favourite New Zealand personalities into a book. This array of Kiwi heroes includes the useless farmhand that is forever jack-knifing the trailer, the martyr mother who guilt-trips her children, the officious office-worker who narks on the rest of the staff for low level misdemeanours, and the alpha-male teenager who loiters around Mount Maunganui every New Year's. All these descriptions are lovingly collated into a concise, easy-to-read field guide that'll give you a hilarious, in-depth insight into the people of Aotearoa. ...Show more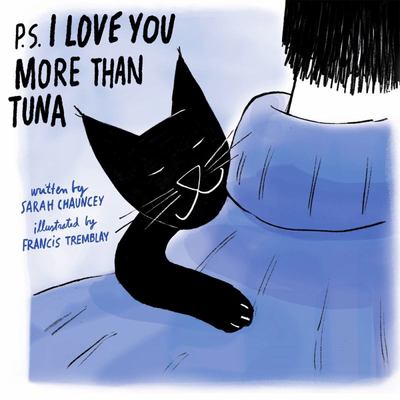 $29.99
NZD
Category: Humour
Our cats occupy a unique space in our hearts. When they're gone, the loss can be devastating, the grief even more profound than when a human friend passes away. The human-animal bond transcends language. P.S. I Love You More Than Tuna gives friends and loved ones an opportunity to step forward and offer tangible comfort during the grieving period, when many people feel isolated and misunderstood after a beloved pet dies. Heartfelt but not saccharine, this first-of-its-kind book offers readers solace and inspiration using New Yorker-style illustrations paired with simple, evocative language. It is a universal ode to the special and often quirky bonds we forge with our companion cats that will help many people through the dark aftermath of loss. ...Show more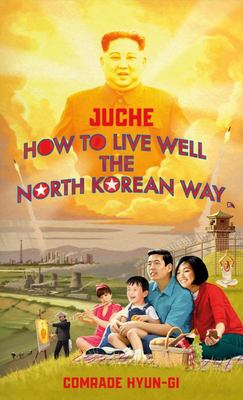 $26.00
NZD
Category: Humour
--- Imagine a world where men and women are treated as equals, where the elderly are respected not neglected, where children can realise their dreams. Imagine a society, a kind and fair one, where people are free from worry and woe. Imagine a life, harmonious and balanced, where people are united by the ir love for their leader. Imagine that leader, wise and mighty, so devoted to his people that he is prepared to keep watch on every single one of them. Welcome to North Korea. Juche is the guiding principle of North Korean communism- the art of self-sufficiency. How to Live Well the North Korean Way will explain how you can- solve the stresses of your commute (sleep in the office); lose weight fast (rationing and daily military parades; embrace mindfulness (through manual labour) and cure urban loneliness (three families living in one room). 'Conceived for the people, by the people, Juche states that only through back-breaking work, soul-nourishing study and boundless courage can progress be achieved.' ...Show more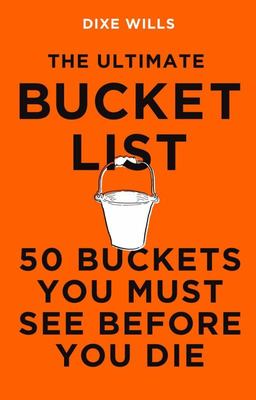 $22.99
NZD
Category: Humour
50 buckets that have witnessed great moments in history.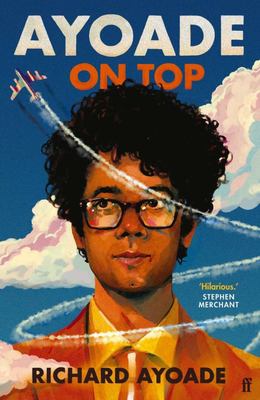 $24.99
NZD
Category: Humour
A message from the Captain: 'On behalf of myself and the entire Ayoade team, welcome to Ayoade on Top. At last, the definitive book about perhaps the best cabin-crew dramedy ever filmed: View from the Top, starring Gwyneth Paltrow.' Buckle up for the flight of your life. 'The most profoundly silly book on film I've ever read and somehow one of the most insightful too.' Edgar Wright 'A brilliant satire of film, academia, commerce and Richard Ayoade . . . The funniest book I've ever read.' Jesse Eisenberg 'I haven't laughed this much reading a book in a long time. The man is a national treasure.' Big Issue ...Show more
$24.99
NZD
Category: Humour
From UKIP surge to Brexit shambles, horsemeat lasagne to Trump in the White House: bestselling comedian David Mitchell brilliantly tackles the dumbfounding times we live in.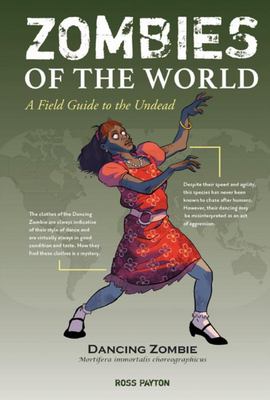 $39.99
NZD
Category: Humour
Zombies menace humanity, yet we barely understand them. There are books that show you how to kill the undead, but this is the first field guide to explain the importance of zombies to us. Zombies of the World reveals the undead to be a valuable part of our ecosystem and the key to new discoveries in me dicine and technology. Zombies of the World uses captivating illustrations to document how evolution has led to a wide variety of species. Few outside the scientific community even realize that creatures like the Egyptian Mummy (Mortifera mumia aegyptus) are actually zombies. Some species are even harmless to humans. The Dancing Zombie (Mortifera immortalis choreographicus) only seeks to thrill humans with elaborate dance routines. Discover how our history has been affected by the undead and what we can learn from "scientific" research. The answer might surprise you! ...Show more