$29.99
NZD
Category: Health | Series: G - Reference,Information and Interdisciplinary Subjects Ser.
In her New York Times bestseller, Radical Remission: Surviving Cancer Against All Odds, Dr. Kelly A. Turner, founder of the Radical Remission Project, uncovers nine factors that can lead to a spontaneous remission from cancer—even after conventional medicine has failed. While getting her Ph.D. at the U niversity of California, Berkley, Dr. Turner, a researcher, lecturer, and counselor in integrative oncology, was shocked to discover that no one was studying episodes of radical (or unexpected) remission—when people recover against all odds without the help of conventional medicine, or after conventional medicine has failed.  She was so fascinated by this kind of remission that she embarked on a ten month trip around the world, traveling to ten different countries to interview fifty holistic healers and twenty radical remission cancer survivors about their healing practices and techniques. Her research continued by interviewing over 100 Radical Remission survivors and studying over 1000 of these cases.  Her evidence presents nine common themes that she believes may help even terminal patients turn their lives around. ...Show more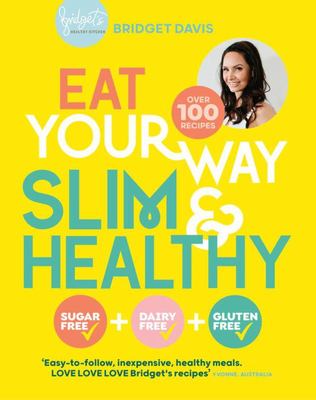 $39.99
NZD
Category: Cooking & Food
Say goodbye to brain fog, bloating, mood swings, tiredness and unhealthy weight with gluten-free, sugar-free, dairy-free recipes.  am reminded daily that health is wealth, so I feel like the richest person on earth. I want to help you feel this good …' - Bridget Davis, Bridget's Healthy KitchenWhen I s witched to sugar-free, gluten-free, dairy-free eating, my transformation was radical. I was in my forties, a wife and mother, and I lost 25kgs in just over 4 months with zero exercise and fell in love with life again.As a chef with over twenty years' experience, creating healthy recipes packed with deliciousness and flavour is my priority. I swap out all processed foods, dairy, sugar and gluten for fresh, healthier ingredients to create delicious recipes for every meal of the day. ...Show more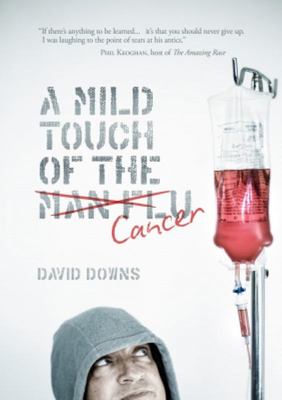 $39.99
NZD
Category: Health
An amazing account of Davids battle with terminal cancer, as documented in a highly successful blog, with over 100,000 followers. (Spoiler alert he lived.) With guest sections by some of NZs most well-known comedians, including Jeremy Corbett, Michele ACourt and Paul Ego, and an introduction by The Amaz ing Races Phil Keoghan. Written with joy, curiosity and humour, this isn't a story about cancer, its a story about living with optimism. By the successful author of popular books No.8 Rewired and No.8 Recharged ...Show more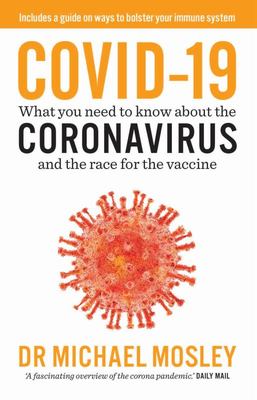 $19.99
NZD
Category: Health
This book charts the trajectory of the COVID-19 virus, from its emergence in China at the end of 2019 to its rapid worldwide spread.   Based on the latest scientific discoveries, Dr Mosley gives you a detailed understanding of the secrets of this coronavirus, how it spreads, how it infects your body and how your immune system tries to fight back. Armed with the facts you'll be in a much better position to protect yourself and your family when the world begins to reopen.   Dr Mosley also follows the work of leading doctors and virus researchers as they battle to find treatments and a safe and effective vaccine (ultimately, the only way to defeat the virus).   Eating well, sleeping soundly, exercising and managing your stress are all critical for keeping your brain, body and immune system in the best possible shape over the coming months. These are areas where Dr Mosley is well known for his science-based and practical approach.       ...Show more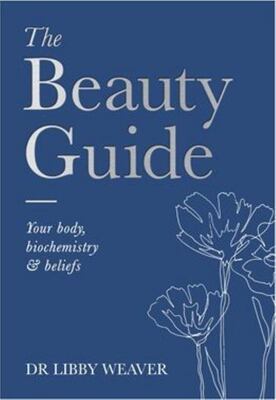 $39.99
NZD
Category: Health | Reading Level: very good
In a world where so many women feel deflated by what they see in the mirror, tempted into the realm of ;enhancements; or drawn to anything that will help mask their flaws;, The Beauty Guide shines a spotlight on what it means to be beautiful and acts as a guide to help the reader feel and look their bes t—at any age. With a degree in nutrition and dietetics, a PhD in biochemistry and 20 years of clinical practice, Dr Libby's knowledge of what works and doesn't work for our bodies is extensive. In this stunningly illustrated book, she explains the nutritional, biochemical and emotional basis to beauty challenges such as acne, cellulite, and rosacea, and teaches you how to heal them by deciphering the messages your body is sharing with you. But more than this, The Beauty Guide will help to reframe the way you look at beauty. Learn how to stop worrying about what others think of you, improve your relationship with your body and explore ways to inspire a new generation of girls with an innate belief in their inner beauty. ...Show more
$24.00
NZD
Category: Health
This groundbreaking book explains why women experience burnout differently than men - and provides a simple, science-based plan to help women minimize stress, manage emotions and live a more joyful life. The gap between what it's really like to be a woman and what people expect women to be is a primar y cause of burnout, because we exhaust ourselves trying to close the space between the two. How can you 'love your body' when everything around you tells you you're inadequate? How do you 'lean in' at work when you're already giving 110% and aren't recognized for it? How can you live happily and healthily in a world that is constantly telling you you're too fat, too needy, too noisy and too selfish? Sisters Emily Nagoski, Ph.D., the bestselling author of Come as You Are, and Amelia Nagoski, DMA, are here to help end the cycle of overwhelm and exhaustion, and confront the obstacles that stand between women and well-being. With insights from the latest science, prescriptive advice, and helpful worksheets and exercises, Burnoutreveals- *what you can do to complete the biological stress cycle - and return your body to a state of relaxation. *how to manage the 'monitor' in your brain that regulates the emotion of frustration. *how the Bikini Industrial Complex makes it difficult for women to love their bodies - and how to fight back. *why rest, human connection, and befriending your inner critic are key to recovering from and preventing burnout. Eye-opening, compassionate and optimistic, Burnoutwill completely transform the way we think about and manage stress, empowering women to thrive under pressure and enjoy meaningful yet balanced lives. All women will find something transformative in these pages - and be empowered to create positive and lasting change. ...Show more
$27.99
NZD
Category: Health
Put an end to dieting and replace weight loss struggles with this easy approach to a healthy, plant-based lifestyle, from the bestselling author of How Not to Die. Every month seems to bring a trendy new diet or a new fad to try in order to lose weight - but these diets aren't making us any happier or healthier. As obesity rates and associated disease and impairments continue to rise, it's time for a different approach. How Not to Diet is a treasure trove of buried data and cutting-edge dietary research that Dr Michael Greger has translated into accessible, actionable advice with exciting tools and tricks that will help you to safely lose weight and eliminate unwanted body fat - for good. Dr Greger, renowned nutrition expert, physician, and founder of nutritionfacts.org, explores the many causes of obesity - from our genes to the portions on our plate to other environmental factors - and the many consequences, from diabetes to cancer to mental health issues. From there, Dr Greger breaks down a variety of approaches to weight loss, honing in on the optimal criteria that enable success, including: a diet high in fibre and water, a diet low in fat, salt, and sugar, and diet full of anti-inflammatory foods. How Not to Diet then goes beyond food to explore the many other weight loss accelerators available to us in our body's systems, revealing how plant-based meals can be eaten at specific times to maximize our bodies' natural fat-burning activities. Dr Greger provides a clear plan not only for the ultimate weight loss diet, but also the approach we must take to unlock its greatest efficacy. ...Show more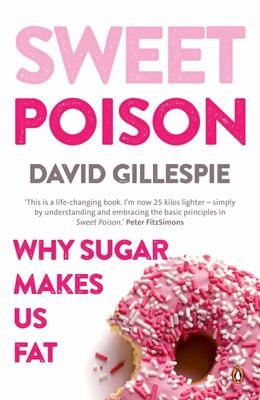 $28.00
NZD
Category: Health
David Gillespie was 40kg overweight, lethargic, sleep-deprived and the father of four, with twins on the way. He knew he needed to lose weight fast, but he had run out of diets - all had failed. After doing some reading on evolution (why weren't our forebears fat?), David cut sugar - specifically fructo se - from his diet. He immediately started to lose weight, and kept it off. Slim, trim and fired up, David set out to look at the connection between sugar, our soaring obesity rates and some of the more worrying diseases of the twenty-first century, and discovered some startling facts in the process. Sugar was once such a rare resource that nature decided we didn't need an off-switch - in other words, we can keep eating sugar without feeling full. In the space of 150 years, we have gone from eating no added sugar to more than a kilogram a week. You would need to run 7km every day of your life just to not put on weight as a result of eating that much sugar. Two decades ago 1 in 14 adult Australians were obese; that figure is now 1 in 5. The "natural" sugar in one glass of unsweetened fruit juice per day for a year is enough to add just over 2.5kg your waistline. The more sugar we eat, the more we want. Food manufacturers exploit our sugar addiction by lacing it through "non-sweet" products, such as bread, sauces, soups and cereals. Sweet Poison exposes one of the great health scourges of our time and offers a wealth of practical and accessible information on how to avoid fructose, increase your enjoyment of food and lose weight. ...Show more
$36.99
NZD
Category: Health
Based on a viral article, the gripping medical mystery story of Ron Davis, a world-class Stanford geneticist who has put his career on the line to find the cure for chronic fatigue syndrome, the disease killing his son.
$34.99
NZD
Category: Health
With unflinching honesty, Lara Parker, the Deputy Director for BuzzFeed, shares her day-to-day challenges of living, working, and loving with chronic pain caused by endometriosis in this raw, darkly humorous, and hopeful memoir. I wasn't ready to be completely honest about my vagina yet, and the world w asn't ready for that either. But I was getting there. I wanted the world to know that all of this pain I had been feeling...that it was related to my vagina. Thus, Vagina Problems was born. It was a cutesy name. It was my way of taking this pain and saying, "Whatever. I'm here. I have it. It sucks. Let's talk about it." In April 2014, Deputy Editorial Director at BuzzFeed Lara Parker opened up to the world in an article on the website: she suffers from endometriosis. And beyond that? She let the whole world know that she wasn't having any sex, as sex was excruciatingly painful. Less than a year before, she received not only the diagnosis of endometriosis, but also a diagnosis of pelvic floor dysfunction, vulvodynia, vaginismus, and vulvar vestibulitis. Combined, these debilitating conditions have wreaked havoc on her life, causing excruciating pain throughout her body since she was fourteen years old. These are her Vagina Problems. It was five years before Lara learned what was happening to her body. Five years of doctors insisting she just had "bad period cramps," or implying her pain was psychological. Shamed and stigmatized, Lara fought back against a medical community biased against women and discovered that the ignorance of many doctors about women's anatomy was damaging more than just her own life. One in ten women have endometriosis and it takes an average of seven years before they receive an accurate diagnosis―or any relief from this incurable illness' chronic pain. With candid revelations about her vaginal physical therapy, dating as a straight woman without penetrative sex, coping with painful seizures while at the office, diet and wardrobe malfunctions when your vagina hurts all the time, and the depression and anxiety of feeling unloved, Lara tackles it all in Vagina Problems: Endometriosis, Painful Sex, and Other Taboo Topics with courage, wit, love, and a determination to live her best life. ...Show more
$39.99
NZD
Category: Health
Down-to-earth recipes for a resourceful, tox-free, and waste-free home life. Home by Natural Harry is a compendium of DIY recipes, tips, tricks, and hacks for a calm, resourceful, and tox-free existence. It is a modern reference for anyone who wants to ditch their joyless supermarket habit, reduce plast ic waste, and save money and the world. Home by Natural Harry considers every room of the house (stain remover for the laundry, shower cleaner in the bathroom, dish liquid in the kitchen) and presents alternatives to shop-bought cleaning products, as well as a comprehensive chapter on body care (from toothpaste to shampoo to foaming hand wash). Readers will also be treated to a handful of recipes for Harriet's favorite money-saving kitchen staples including oaty seed loaf, coconut yoghurt, and pickled veg. Home by Natural Harry celebrates a slower, more frugal and thoughtful life--the joys of which people the world over are learning to respect and embrace. ...Show more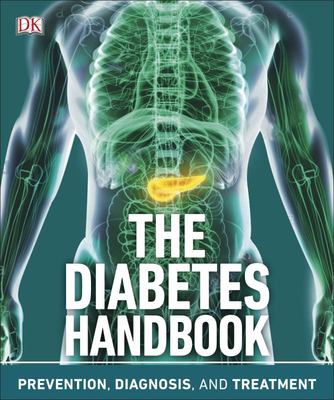 $30.00
NZD
Category: Health
If you or a loved one is living with type 1 or type 2 diabetes, you need this friendly guide to managing health, diet, physical activity, and treatment. This book is packed with simple, easy-to-understand explanations of how diabetes works and practical, positive advice for preventing or living with it . Illustrated in full colour throughout, it includes step-by-step illustrated sequences, flowcharts, and diagrams. Routines such as how to monitor and control blood glucose are explained in the clearest possible way. Find out how the types of diabetes differ, what signs to look out for, how to care for children with diabetes, how to reduce the risk of long-term complications, what to do in emergencies, and how to stay motivated and positive. The Diabetes Handbook will help you make successful lifestyle choices to promote health, be active, eat healthily, and thrive, not just survive. ...Show more