$37.99
NZD
Category: Health
A fascinating exploration of the intricacies of how we remember, why we forget, and what we can do to protect our memories, from the Harvard-trained neuroscientist and bestselling author of Still Alice. Have you ever felt a crushing wave of panic when you can't for the life of you remember the name of that actor in the movie you saw last week, or you walk into a room only to forget why you went there in the first place? If you're over forty, you're probably not laughing. You might even be worried that these lapses in memory could be an early sign of Alzheimers or dementia. In reality, for the vast majority of us, these examples of forgetting are completely normal. Why? Because while memory is amazing, it is far from perfect. Our brains aren't designed to remember every name we hear, plan we make, or day we experience. Just because your memory sometimes fails doesn't mean it's broken or succumbing to disease. Forgetting is actually part of being human. In Remember, neuroscientist and acclaimed novelist Lisa Genova delves into how memories are made and how we retrieve them. You'll learn whether forgotten memories are temporarily inaccessible or erased forever and why some memories are built to exist for only a few seconds (like a passcode) while others can last a lifetime (your wedding day). You'll come to appreciate the clear distinction between normal forgetting (where you parked your car) and forgetting due to Alzheimers (that you own a car). And you'll see how memory is profoundly impacted by meaning, emotion, sleep, stress, and context. Once you understand the language of memory and how it functions, its incredible strengths and maddening weaknesses, its natural vulnerabilities and potential superpowers, you can both vastly improve your ability to remember and feel less rattled when you inevitably forget. You can set educated expectations for your memory, and in doing so, create a better relationship with it. You don't have to fear it anymore. And that can be life-changing. Using her expertise as a neuroscientist and her gifts as a storyteller, Genova explains the nuances of human memory. As with her previous books, this is an engaging and edifying read.- Steven Pinker, Johnstone Professor of Psychology, Harvard University, author of How the Mind Works. 'No one writes more brilliantly about the connections between the brain, the mind, and the heart. Remember is a beautiful, fascinating, and important book about the mysteries of human memory, what it is, how it works, and what happens when it is stolen from us. A scientific and literary treat that you will not soon forget.' - Daniel Gilbert, Edgar Pierce Professor of Psychology, Harvard University, New York Times bestselling author of Stumbling on Happiness 'In Remember, Lisa Genova provides easy-to-follow, no nonsense advice on how to maximize one of the greatest outputs of your brain, memory. But, more important, she also lets us know that while memory is a tremendous gift, the real you is much more than just what you can remember! -  Rudolph E. Tanzi, PhD, professor of neurology, Harvard Medical School, coauthor of The Healing Self ...Show more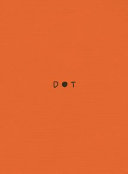 Dot
by Kieran E. Scott
$26.00
NZD
Category: Health
Are you feeling a little bit (or a lottle bit) anxious?Meet DOT, who's here to help. In this beautiful little hand-drawn book, DOT offers a practical way to comfort and calm anyone anxious, stressed or overwhelmed. For anyone (big or small) who wants to take a moment and some nice, deep breaths.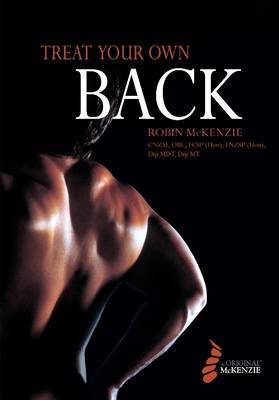 $25.00
NZD
Category: Health
Maintain effective long-term back self-management with Robin McKenzies completely revised and formatted 9th edition landmark patient book. This informative, easy-to-read book contains updated content from Robin McKenzie.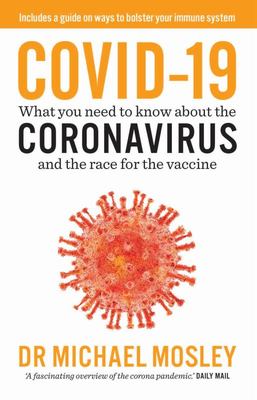 $19.99
NZD
Category: Health
This book charts the trajectory of the COVID-19 virus, from its emergence in China at the end of 2019 to its rapid worldwide spread.   Based on the latest scientific discoveries, Dr Mosley gives you a detailed understanding of the secrets of this coronavirus, how it spreads, how it infects your body and how your immune system tries to fight back. Armed with the facts you'll be in a much better position to protect yourself and your family when the world begins to reopen.   Dr Mosley also follows the work of leading doctors and virus researchers as they battle to find treatments and a safe and effective vaccine (ultimately, the only way to defeat the virus).   Eating well, sleeping soundly, exercising and managing your stress are all critical for keeping your brain, body and immune system in the best possible shape over the coming months. These are areas where Dr Mosley is well known for his science-based and practical approach.       ...Show more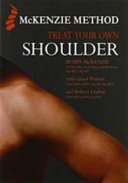 Treat Your Own Shoulder
by Robin McKenzie; Grant Watson; Robert Lindsay
$25.00
NZD
Category: Health
This easy-to-read patient handbook provides the reaxer with an active self-treatment plan to effectively treat and prevent the return of shoulder pain and other related pain. Wellington born Robin McKenzie is a world renowned spinal expert and is recognized internationally as an authority on the diagnos is and treatment of lower back pain and neck pain. He was voted the most influential person in orthopaedic physical therapy in the USA. His titles have been translated into almost 20 languages and have sold millions of copies all over the world. ...Show more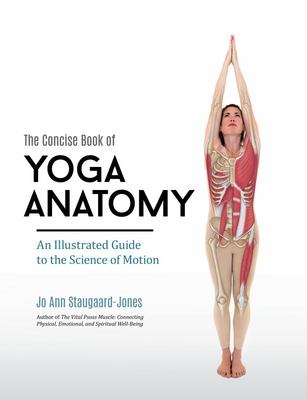 $12.99
NZD
$19.99
(35% off)
Category: Health
The Concise Book of Yoga Anatomy is the definitive guide to the study of yoga anatomy--a perfect companion book for any yoga teacher or practitioner seeking to understand the biomechanics of the body as it applies to yoga practice. The book is visually designed in quick reference format to offer useful information about the main skeletal muscles that are central to yoga, with asanas to demonstrate the particular muscles and muscle groups. Over 230 full color illustrations detail each muscle's origin, insertion, and action in order to clearly reveal how the muscles come into play in the movements and postures of yoga. Knowledge of yoga anatomy is paramount to the ability to teach or practice with no injury to oneself or others. With this foundation in place, it is possible to focus on the spiritual element of yoga as well as the physical. Yoga is a union of the two, so where appropriate, the more profound side of the practice is mentioned as it relates to the body. The Concise Book of Yoga Anatomy illustrates the form and function of the muscles first, then interlays the muscles into the yoga posture for full understanding in a clear and integrated way, explaining the technique of the asanas, as well as other important aspects of yoga: pranayamas, the bandhas, and chakras. Table of Contents About This Book 1 Anatomical Orientation 2 Muscles of Respiration 3 Muscles of the Face and Neck 4 Muscles of the Spine 5 The Deep Core and Pelvic Floor 6 Muscles of the Shoulder and Upper Arm 7 Muscles of the Forearm and Hand 8 Muscles of the Hip 9 Muscles of the Knee 10 Muscles of the Ankle/Foot Resources General Index Index of Muscles ...Show more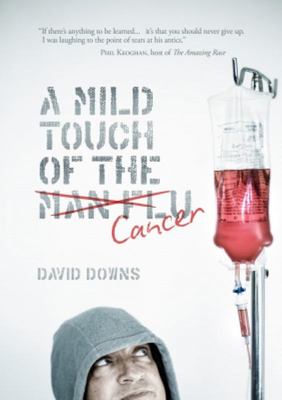 $39.99
NZD
Category: Health
An amazing account of Davids battle with terminal cancer, as documented in a highly successful blog, with over 100,000 followers. (Spoiler alert he lived.) With guest sections by some of NZs most well-known comedians, including Jeremy Corbett, Michele ACourt and Paul Ego, and an introduction by The Amaz ing Races Phil Keoghan. Written with joy, curiosity and humour, this isn't a story about cancer, its a story about living with optimism. By the successful author of popular books No.8 Rewired and No.8 Recharged ...Show more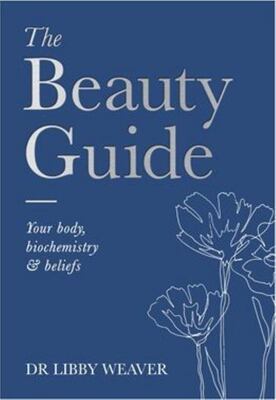 $39.99
NZD
Category: Health | Reading Level: very good
In a world where so many women feel deflated by what they see in the mirror, tempted into the realm of ;enhancements; or drawn to anything that will help mask their flaws;, The Beauty Guide shines a spotlight on what it means to be beautiful and acts as a guide to help the reader feel and look their bes t—at any age. With a degree in nutrition and dietetics, a PhD in biochemistry and 20 years of clinical practice, Dr Libby's knowledge of what works and doesn't work for our bodies is extensive. In this stunningly illustrated book, she explains the nutritional, biochemical and emotional basis to beauty challenges such as acne, cellulite, and rosacea, and teaches you how to heal them by deciphering the messages your body is sharing with you. But more than this, The Beauty Guide will help to reframe the way you look at beauty. Learn how to stop worrying about what others think of you, improve your relationship with your body and explore ways to inspire a new generation of girls with an innate belief in their inner beauty. ...Show more
$29.99
NZD
Category: Health | Series: G - Reference,Information and Interdisciplinary Subjects Ser.
In her New York Times bestseller, Radical Remission: Surviving Cancer Against All Odds, Dr. Kelly A. Turner, founder of the Radical Remission Project, uncovers nine factors that can lead to a spontaneous remission from cancer—even after conventional medicine has failed. While getting her Ph.D. at the U niversity of California, Berkley, Dr. Turner, a researcher, lecturer, and counselor in integrative oncology, was shocked to discover that no one was studying episodes of radical (or unexpected) remission—when people recover against all odds without the help of conventional medicine, or after conventional medicine has failed.  She was so fascinated by this kind of remission that she embarked on a ten month trip around the world, traveling to ten different countries to interview fifty holistic healers and twenty radical remission cancer survivors about their healing practices and techniques. Her research continued by interviewing over 100 Radical Remission survivors and studying over 1000 of these cases.  Her evidence presents nine common themes that she believes may help even terminal patients turn their lives around. ...Show more
$59.99
NZD
Category: Health
Why, despite the many advances in science and technology over the past few decades, does our health only seem to be getting worse? Why, despite so much time and energy spent studying the foods we eat, are we more confused than ever about nutrition--what good nutrition looks like, and what it can do for our health? Colin Campbell's first book, The China Study--with 3 million copies sold (and growing )--laid out the exhaustive evidence for the whole foods, plant-based diet as the healthiest way to eat. His New York Times bestselling follow-up, Whole, addressed the widespread scientific emphasis on reductionism that has kept our focus on the discrete behaviors of individual vitamins and nutrients in the foods we eat, rather than diet's synergistic effects on health. Now, in The Future of Nutrition: An Insider's Look at the Science, Why We Keep Getting It Wrong, and How to Start Getting It Right, Campbell takes on the institution of nutrition itself: the history of how we got locked in to focusing on "disease care" over health care; the widespread impact of our reverence of animal protein on our interpretation of scientific evidence; the way even well-meaning organizations can limit what science is and is not taken seriously; and what we can do to ensure the future of nutrition is different than its past. The Future of Nutrition offers a fascinating deep-dive behind the curtain of the field of nutrition--with implications both for our health and for the practice of science itself. ...Show more