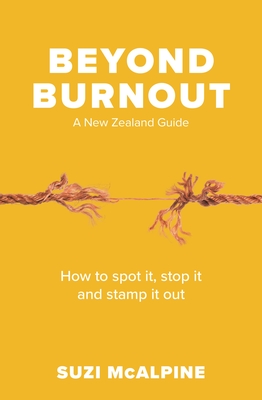 $38.00
NZD
Category: Self Improvement
Burnout is costing us. There are the personal costs to health and finances, organisational costs in lost productivity and sick leave, and national costs when it comes to healthcare services and similar. Following her own first-hand experience, as well as the countless similar scenarios she's seen in her role as an executive coach, Suzi McAlpine has created a book about burnout to help create environments and organisational cultures that reduce its occurrence. This couldn't come at a more important time. The World Health Organisation has upgraded the classification of burnout to a syndrome - believing it to be a significant factor influencing people's health and, by extension, that of our organisations and societies. As well as actionable tools and key takeouts, each chapter/ section will include information about how to recognise the signs of burnout, and practical how-tos for leaders to reduce its presence in organisations. She also explains how to treat and address burnout when it is present. ...Show more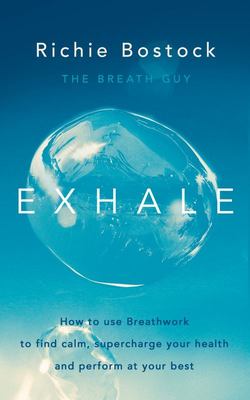 $34.00
NZD
Category: Self Improvement
More energy, less stress, better sleep, happier lives. Isn't that what we all wish we had more of? Well, the solution is, quite literally, under your nose: your breath. From leading Breathwork practitioner, Richie Bostock, comes Exhale - a guide to learning the transformative power of breathing to help you lead a happier, healthier life. Exhale will help you master your physical, mental and emotional state in the comfort of your own home. Whether you're looking to reduce stress, improve creativity, tackle back pain or treat chronic ailments, conscious breathing has benefits for everyone. With over 40 exercises, experience the life-changing effects of Breathwork and cultivate your own breathing toolkit. With techniques inspired by traditional Sufi meditation and practices implemented by the Navy SEALS, Richie's Breathwork plan will help you find the solution to life's everyday challenges, in as little as ten minutes a day. Greater health and happiness is just a few breaths away. ...Show more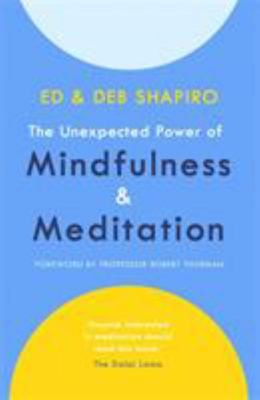 $34.99
NZD
Category: Self Improvement
'Anyone interested in meditation should read this book.' The Dalai Lama 'Ed and Deb remind us all just how important it is to look after the health and happiness of the mind. With warmth and humor they show us how to integrate the timeless qualities of awareness and compassion into everyday life.' Andy Puddicombe, founder, HEADSPACE   This book is essential reading for anyone - both newcomers to mindfulness and meditation as well as long-time devotees - wishing to make positive changes in their lives. It teaches you how to reach your quiet inner place where meditation and mindfulness can help resolve issues such as anger and fear, relationship breakdown, forgiveness, parenthood, and a lack of self-esteem. Read wisdom from the Dalai Lama, Jon Kabat-Zinn and Marianne Williamson who discuss their methods of maintaining good mental health and happiness. People everywhere now realise the profound benefits of mindfulness and meditation to reduce deep-rooted stress, calm the mind, become kinder, and find true happiness. ...Show more
$39.99
NZD
Category: Self Improvement
New Book by International Bestselling Author Rhonda Byrne. The Greatest Secret, the long-awaited major work by Rhonda Byrne, lays out the next quantum leap in a journey that will take the reader beyond the material world and into the spiritual realm, where all possibilities exist.  The book reflects Rh onda's own journey, and shares the most direct way out for those experiencing hardship and the path to end pain and suffering endured by so many, and shines a light on a future without anxiety or fear. Filled with accessible practices that can be immediately put to use and profound revelations that take the reader on an incomparable journey, Rhonda's discovery is reinforced throughout by the revelatory words of sages from around the world, past and present. ...Show more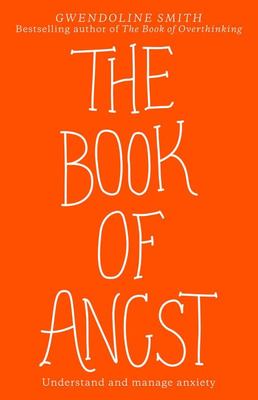 $24.99
NZD
Category: Mind/Body/Spirit | Reading Level: near fine
From the author of international bestsellers The Book of Knowing and The Book of Overthinking.   There's a lot of angst around these days. This heightened sense of fear, concern, insecurity and uncertainty can be overwhelming. Bestselling author of The Book of Overthinking and The Book of Knowing Gwen doline Smith explains what angst is and the ways in which deep anxiety can manifest. Gwendoline then drills down into social anxiety, which is often underdiagnosed but is one of the most common of the anxiety family. Using simple, clear language and humorous illustrations, Gwendoline gives detailed step-by-step advice on how to cope.   ...Show more
$35.00
NZD
Category: Psychology / Sociology:
'I will be forever changed by Dr Eger's Story' Oprah This practical and inspirational guide to healing from the bestselling author of The Choice shows us how to release your self-limiting beliefs and embrace your potential. The prison is in your mind. The key is in your pocket. In the end, it's not wha t happens to us that matters most - it's what we choose to do with it. We all face suffering - sadness, loss, despair, fear, anxiety, failure. But we also have a choice; to give in and give up in the face of trauma or difficulties, or to live every moment as a gift. Celebrated therapist and Holocaust survivor, Dr Edith Eger, provides a hands-on guide that gently encourages us to change the imprisoning thoughts and destructive behaviours that may be holding us back. Accompanied by stories from Eger's own life and the lives of her patients her empowering lessons help you to see your darkest moments as your greatest teachers and find freedom through the strength that lies within. ...Show more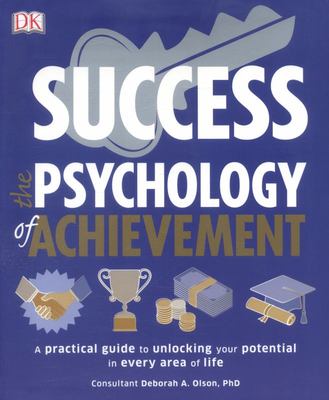 $16.99
NZD
$40.00
(57% off)
Category: Self Improvement
Achieve personal fulfillment in your career, relationship and performance with Success- The Psychology of Achievement. Success- The Psychology of Achievement will unlock your potential and help you raise your game by equipping you with the tools you need to achieve success in every aspect of life. Give your confidence a boost, master your resources and raise your self-awareness with proven strategies and theory. Understand the meanings of success and fulfillment, and develop your confidence with advice on practical skills including work-life balance, self-analysis, stress control, coping with peer pressure, positive habits and mindfulness. Expertly mixing scientific research with constructive advice, Success- The Psychology of Achievement asks you what you want from life and learn how to get it. ...Show more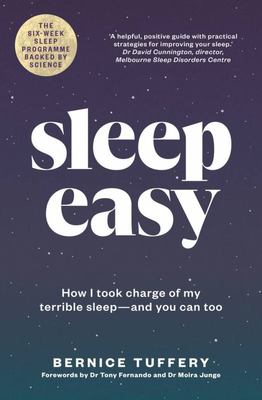 $36.99
NZD
Category: Self Improvement
Bad sleep sucks. Sleep deficiency defies our biology and sabotages our days. Yet more than a third of us struggle to get to sleep or stay asleep at night. We can shake off the odd sleepless night, but when sleep difficulties persist, things start to unravel. Sleep debt takes its toll on our mood, energy , and productivity. It affects our behaviour around food and exercise as well as eroding our immunity, even our mental and physical health. As our best efforts to help ourselves fail, or perpetuate the problem, we can feel disillusioned, disempowered and frustratingly stuck. You're not alone, and there is a way through. This six-week, step-by-step guide will help you sleep easy. Bernice Tuffery, fed up after years of compromised sleep, made it her mission to learn how to sleep well again. She'd tried early nights, warm baths, a bit of yoga and meditation, but nothing worked. Even natural supplements, over-the-counter sleep aids, melatonin, and at times sleeping pills, failed to deliver a sustainable solution. As a qualitative market researcher, she was determined to know how to sleep naturally again. She discovered a proven, natural, and very learnable way to improve chronic sleep difficulties. Cognitive Behavioural Therapy for insomnia (CBTi) is recognised internationally by sleep experts as the gold-standard treatment for insomnia. But with a lack of awareness, a severe shortage of experts offering it and virtually no public funding for treatment in New Zealand and Australia, it's hard and expensive to access. From her discussions with sleep professionals, extensive research and her lived-experience of restoring her own sleep, Bernice shares her knowledge with humour and heart. Confident that CBTi can be self-taught, she offers this practical and inspiring insiders' guide to getting a good night's sleep. ...Show more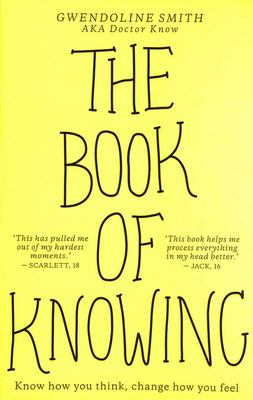 $24.99
NZD
Category: Mind/Body/Spirit
Written in an accessible and humorous style, this book teaches you to know what's going on in your mind and how to get your feelings under control. It'll help you adapt and feel better about your place in the world. Psychologist Gwendoline Smith uses her broad scientific knowledge and experience to expl ain in clear and simple language what's happening when you are feeling overwhelmed, anxious and confused. ...Show more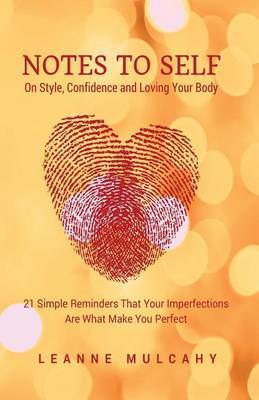 $15.00
NZD
$29.99
(49% off)
Category: Self Improvement
Wardrobe meltdowns, identity crisis and low self-esteem are the invisible challenges women face every day. Their clothes don't fit and they buy more and more and more in the hope that it will change how they feel when they look in the mirror. Notes to Self is a must-read for women who want to rediscover what it means to embrace who they really are and become fearless about showing up each day while learning to love their bodies regardless of the imperfections they see. Leanne Mulcahy's easy to read reflections on style, confidence and loving your body act as bite-sized reminders that you are perfect just as you are. In Notes to Self, she shares her personal story in refreshingly honest notes to self that have endeared her to women around the world. Prepare for laugh out loud moments as she invites readers hitch up their bra straps, gather their girlfriends and get out of their own way as they discover what lays beneath their clothes. ...Show more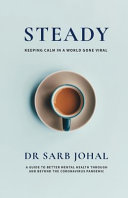 $40.00
NZD
Category: Self Improvement
How do you deal with uncertainty and anxiety when your world is upended by the coronavirus pandemic? Dr Sarb Johal, an expert in emergency management and disaster psychology, had to answer that question for an entire country as he helped develop the world-leading response that saw Covid-19 stamped out by the 'team of five million' in his home country of New Zealand. The lessons, which we can all apply in our daily lives, are in this timely book. Full of easy-to-follow, practical tools and tips, Steady can get you through any crisis or change of circumstance with your mental health intact. You'll learn how to deal with uncertainty; the psychological impact of empathy — both on ourselves when we offer it, and to those who receive it; along with practical ideas around introducing structure into your life and how this can help reduce stress and contain feelings of panic. Steady is for anyone wanting to strengthen their capacity to ride the possible coming waves of Covid-19 — as well as life's general ups and downs — with more calm, ease and a sense of groundedness. 'Following Dr Sarb Johal on social media has been my calm port in the pandemic storm. Now he's pulled all his gems together into a fascinating and very readable book. In Steady, Dr Johal draws on his 30 years of experience as a psychologist to offer evidence-based tips to help us all get through the pandemic.  — Dr Siouxsie Wiles, Microbiologist & Associate Professor at the University of Auckland ...Show more
$36.99
NZD
Category: Self Improvement
We're more connected, yet lonelier than ever - practical ways to combat the alarming rise of loneliness by bestselling author and social researcher, Maggie Hamilton. Practical solutions to combat social isolation in our families and communities.