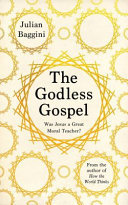 $32.99
NZD
Category: Religion
Do Jesus's teachings add up to a coherent moral system, still relevant today? From the Sunday Times bestselling author of How the World Thinks.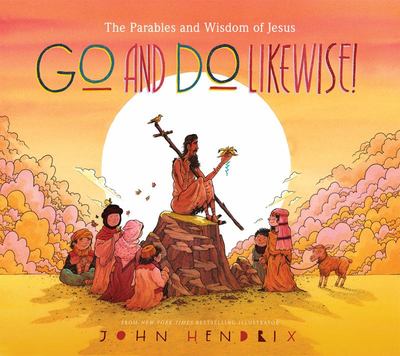 $29.99
NZD
Category: Religion
The parables and teachings of Jesus are brought to life in John Hendrix's award-winning illustrations But Jesus was going somewhere. His journey to find those most in need of him began anew each morning. Jesus walked . . . . . . and ever since, people have followed him. Through parables of the good Samaritan and the prodigal son, the lost sheep and the beatitudes, Jesus taught his disciples the redeeming power of sacrificial love and showed mercy to everyone around him--especially the sick, the poor, and the downtrodden. In this inspirational and richly illustrated book, John Hendrix brings to life the wisdom of Jesus. Interweaving hand lettering with his signature, award-winning art style, Hendrix captures the spirit of Jesus's timeless message that will resonate with readers of any Christian faith. Backmatter includes an author's note and a list of Bible passages that inspired the book. ...Show more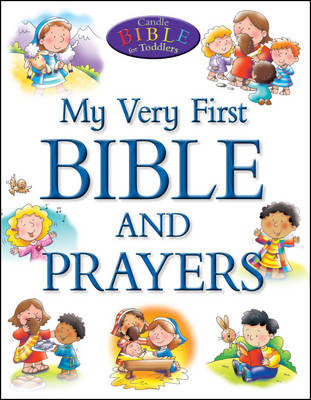 $14.99
NZD
Category: Religion | Series: Candle Bible for Toddlers
From the award-winning Candle Bible for Toddlers range comes this combination of the popular My Very First Bible and My Very First Prayers. With Bible stories and prayers interwoven throughout, this lovely compilation brings the best of these My Very First classics together. Full of the distinctive ill ustrations that have brought the Candle Bible for Toddlers range to life for thousands of children. ...Show more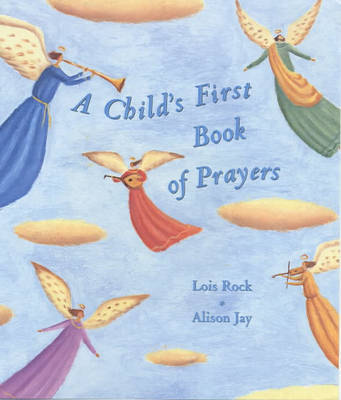 $21.99
NZD
Category: Religion | Reading Level: 0-8
A collection of over 150 prayers for children.
$30.00
NZD
Category: Religion
Understand who's who in the Old and New Testaments with this visual guide to the main characters in the Bible. Packed with profiles of leaders, prophets, judges, and apostles, The People of the Bible tells their stories and explains their teachings simply and clearly. Stories are beautifully illustrate d and supported with key quotes and historical context. Spreads focusing on particular biblical events highlight a character's impact, making this the perfect study companion and the ultimate guide for young readers to the key characters in one of the most important books ever written. ...Show more
$19.99
NZD
Category: Religion
A charming first book of prayers for baby. Makes a wonderful gift for a new baby. Moms and Grandmoms alike will love this padded, foil-stamped and embossed edition of My First Book of Prayers. Baby will love it too as soon as Mom starts reading it.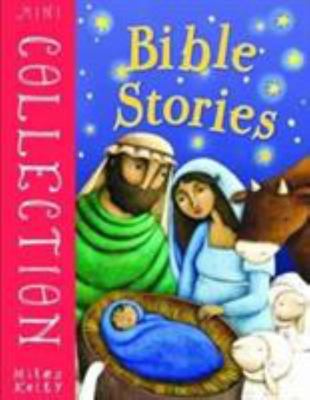 $11.99
NZD
$20.00
(40% off)
Category: Religion
This collection of stories from the Old and New Testaments has been produced in a small, child-friendly format, perfect for children to carry around with them to dip in and out of whenever they please. Attractively illustrated throughout this is a great introduction to the Bible, and neatly presented in its own slipcase. ...Show more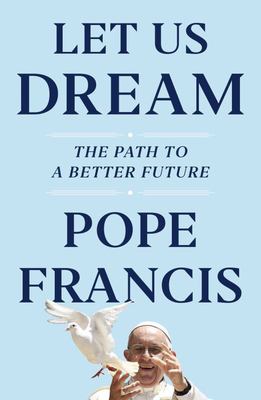 $35.00
NZD
Category: Religion | Series: G - Reference,Information and Interdisciplinary Subjects Ser.
In this revelatory, uplifting, and practical book, the preeminent spiritual leader explains why we must--and how we can--make the world safer, fairer, and healthier for all people now. In the COVID crisis, the beloved shepherd of over one billion Catholics saw the cruelty and inequity of our society exp osed more vividly than ever before. He also saw, in the resilience, generosity, and creativity of so many people, the means to rescue our society, our economy, and our planet. In direct, powerful prose, Pope Francis urges us not to let the pain be in vain. He begins Let Us Dream by exploring what this crisis can teach us about how to handle upheaval of any kind in our own lives and the world at large. With unprecedented candor, he reveals how three crises in his own life changed him dramatically for the better. By its very nature, he shows, crisis presents us with a choice: we make a grievous error if we try to return to some pre-crisis state. But if we have the courage to change, we can emerge from the crisis better than before. Francis then offers a brilliant, scathing critique of the systems and ideologies that conspired to produce the current crisis, from a global economy obsessed with profit and heedless of the people and environment it harms, to politicians who foment their people's fear and use it to increase their own power at their people's expense. He reminds us that Christians' first duty is to serve others, especially the poor and the marginalized, just as Jesus did. Finally, the Pope offers an inspiring and actionable blueprint for building a better world for all humanity by putting the poor and the planet at the heart of new thinking. For this plan, he draws not only on sacred sources, but on the latest findings from renowned scientists, economists, activists, and other thinkers. Yet rather than simply offer prescriptions, he shows how ordinary people acting together despite their differences can discover unforeseen possibilities. Along the way, he offers dozens of wise and surprising observations on the value of unconventional thinking, on why we must dramatically increase women's leadership in the Church and throughout society, on what he learned while scouring the streets of Buenos Aires with garbage-pickers, and much more. Let Us Dream is an epiphany, a call to arms, and a pleasure to read. It is Pope Francis at his most personal, profound and passionate. With this book and with open hearts, we can change the world. ...Show more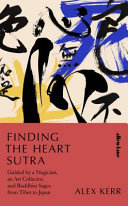 $40.00
NZD
Category: Religion
Forty years ago, after learning of the Heart Sutra in Japan, Alex Kerr set out on a quest to seek the wisdom that lies at the heart of this ancient Buddhist scripture. Guided by Zen abbots in Kyoto, Tibetan monks, a French writer, an American art collector, a magician and the writings of Chinese scholar s over the centuries, he came to see how this brief poem on emptiness is a storehouse of a universe of thought. Travelling from Japan, Korea, and China, to India, Mongolia, Tibet and Vietnam, this intimate book weaves together memory, history and calligraphy. Alex reveals us to the many ways the Heart Sutra continues to influence the culture of Japan - and the world - today. ...Show more
$38.99
NZD
Category: Religion
Easy to Read. Easy to Carry. With a new, easy-to-read typeface, the NIV Value Thinline Bible invites you to linger over, engage with, and deeply explore God's Word. Expertly designed for the New International Version (NIV) text, Comfort Print® delivers a smooth reading experience that complements the m ost widely read contemporary-English Bible translation. Measuring less than an inch thick, it is the perfect on-the-go Bible to take to church, your Bible study group, work, or travel. Features: The full text of the accurate, readable, and clear New International Version (NIV) translation Easy-to-read 9.4-point print size Exclusive Zondervan NIV Comfort Print® typeface Less than one inch thick Black-letter text Double-column format ...Show more