$16.99
NZD
Category: Hobbies
Filled with 60 new, classic, and beloved family games, this delightful collection will keep families playing and laughing together. Tune out, turn off, and start playing In an era where everyone has their eyes on a screen, what better way to bring family and friends of all ages together than good old- fashioned indoor games? From Charades to Consequences, Chinese Whispers to Twenty Questions, here are 60 classic games that will create indelible memories of family fun, warmth, and tradition. So, don't reach for that remote control--play some games instead Reissue of Parlour Games. ...Show more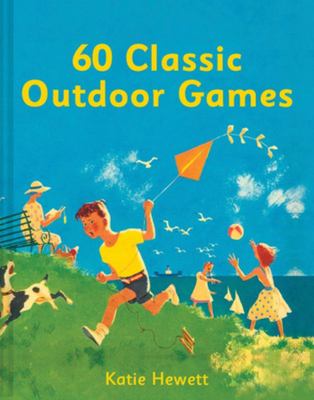 $16.99
NZD
Category: Hobbies
Take an infectiously fun hop, skip, and jump down memory lane with the best childhood games 60 Classic Outdoor Games celebrates the days when you used to get home from school, hop out of your school clothes, skip over to your best friend's house, and play until dinnertime. Today those classic--and univ ersal--games of Hopscotch, Skipping, Bulldog, Hide and Seek, Tag, Rounders, and others are almost forgotten. This beautifully illustrated, wonderfully nostalgic collection will not only help you relive those innocent games, but let you pass them on to a new generation. Reissue of You're It ...Show more
$55.00
NZD
Category: Hobbies
Master key carpentry skills, from simple joinery techniques to fine woodworking, all explained in clear, step-by-step instructions and photographs. This book shows you the main woodworking techniques step by step - from basic through to more advanced types of wood joints, finishing, woodturning, and fur niture restoration. It explains all the essential woodworking tools, including hand tools, power tools, and machine tools. It gives you a directory of more than 100 hard and soft woods and their properties so that you can choose the right wood for the job. Then, put your skills into practice with 28 DIY woodworking projects, which have detailed plans and instructions and are arranged in order of complexity. Make a simple chopping board or wine rack as small weekend projects, or try more advanced woodworking ideas such as a linen chest, dresser, or chair. Endorsed by the Worshipful Company of Carpenters, Woodworkis a complete illustrated woodworking course, giving you all the carpentry skills and techniques you need to create well-crafted and practical objects in treated wood. ...Show more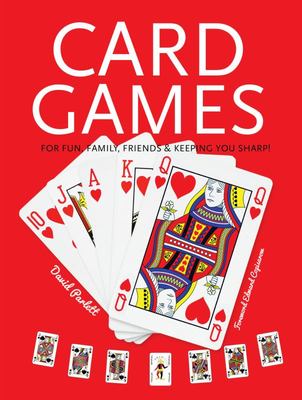 $16.99
NZD
$30.00
(43% off)
Category: Hobbies | Series: Puzzle Power Ser.
Cribbage, Knockout Whist, Rummy and Klondike are among the multitude of games and variations packed into this simple companion to essential entertainment. With scoring systems and tips and tricks to amaze your friends and keep you sharp you'll find this new book an invaluable part of your leisure time, a sociable break from mobiles and TV screens. ...Show more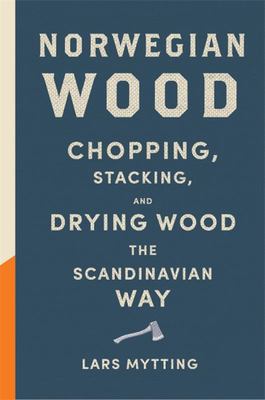 $44.99
NZD
Category: Hobbies
THE BRITISH BOOK INDUSTRY AWARDS NON-FICTION BOOK OF THE YEAR 2016 Whether you're a seasoned woodcutter, or your passion is yet to be kindled, NORWEGIAN WOOD is the perfect fireside read, and an ideal seasonal gift. Chopping and stacking wood is a pastime where the world makes sense once more. Because our relationship to fire is so ancient, so universal, it seems that in learning about wood, you can also learn about life. And who better to impart this wisdom than an expert from Scandinavia, where the extreme climate has obliged generations to hone and share their skills with tools, wood and heat production. Lars Mytting has distilled the wisdom of enthusiasts, from experienced lifelong growers, stackers and burners to researchers and professionals of combustion and tree culture. Part guide to the best practice in every aspect of working with this renewable energy source, part meditation on the human instinct for survival, this definitive handbook on the art of chopping, stacking and drying wood in the Scandinavian way has resonated across the world, with more than half a million copies sold worldwide. NORWEGIAN WOOD and THE NORWEGIAN WOOD ACTIVITY BOOK make the ultimate companion set. ...Show more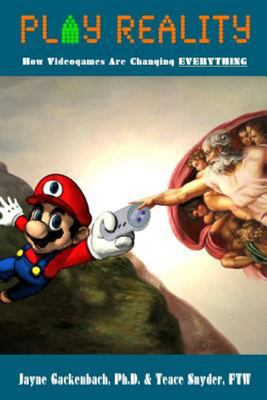 $34.99
NZD
Category: Hobbies
Play Reality: How Videogames are Changing EVERYTHING, is Jayne Gackenbach's and Teace Snyder's first book together and, like, the twentieth or something between the two of them. Jayne Gackenbach is a well-respected videogame and dream researcher and Teace Snyder is a ?kind of? well-respected hardcore ga mer and lifelong writer. Jayne works at, and can be contacted through, Grant MacEwan University, where she has taught and researched for 21 years, and, Teace, oversees, and can be contacted through his website, www.teace.ca, which he created and launched in 2007. Oh yeah, and by the way, they?re mother and son too, and, are currently living in Edmonton, Alberta, Canada, where they regularly express the endless bounds of their geekiness and hold hipsters in utter contempt. ...Show more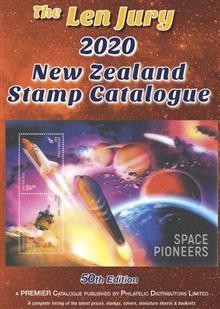 $14.95
NZD
Category: Hobbies
Complete listing of the latest prices, stamps, covers, miniature sheets and booklets. This latest 50th edition has 152 pages full colour pages covering issues from 1855 to 2020 Year of the RAT. The Len Jury New Zealand Stamp Catalogue is an essential reference book for any collector of New Zealand Sta mps. ...Show more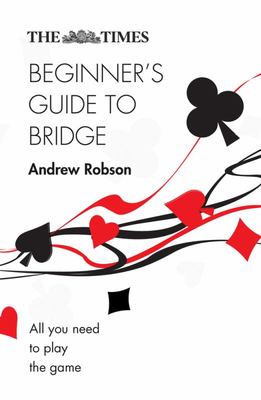 $16.99
NZD
Category: Hobbies
A one-stop practical guide on how to play and master the fascinating and rewarding game of bridge with expert advice throughout from Andrew Robson, the Times bridge correspondent, the world's most famous and successful player and teacher of bridge. Previously published as Collins Need to Know? Bridge. N ow with additional practice deals. Andrew Robson, the Times bridge correspondent, shows you how to play bridge - starting from the basics and taking you through the learning process step-by-step. Using clear illustrations and accompanying text, Andrew gives the reader a complete course in learning the game, including sample hands and ways to practice. You'll also learn about bidding, tricks, scoring and dealing, and etiquette whilst playing. Above all you'll begin to develop the skills you need to play bridge, and win - including ingenuity, working well in a partnership, and a good memory. Contents include: basic bidding and card-play strategies; etiquette and how to score; examples and practice tips; different types of bridge; conventions; evaluating a bridge hand. ...Show more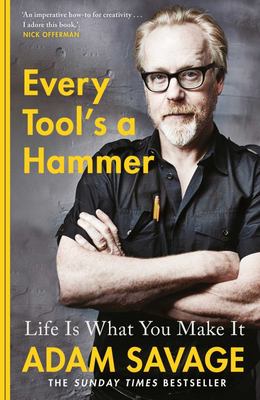 $37.99
NZD
Category: Hobbies
'Adam has drawn for us an imperative how-to for creativity... I am aware of no human outside of fiction more qualified to pen this rousing paean to making. I adore this book,' Nick Offerman, star of Parks and Recreation MythBusters' Adam Savage - Discovery Channel star and one of the most beloved figur es in science and tech - shares his golden rules of creativity, from finding inspiration to following through and successfully turning your idea into reality.  Adam Savage is a maker. From Chewbacca's bandolier to a thousand-shot Nerf gun, he has built thousands of spectacular projects as a special effects artist and the co-host of MythBusters. Adam is also an educator, passionate about instilling the principles of making in the next generation of inventors and inspiring them to turn their curiosity into creation. In this practical and passionate guide, Adam weaves together vivid personal stories, original sketches and photographs from some of his most memorable projects, and interviews with many of his iconic and visionary friends in the arts and sciences - including Pixar director Andrew Stanton, Nick Offerman, Oscar-winner Guillermo Del Toro and artist Tom Sachs - to demonstrate the many lessons he has picked up from a lifetime of making. Things like: don't wait until everything is perfect - in your workshop or in your life - to begin. Plan with pencil and paper. Sweep up every day. Learn from doing. Share your toys. There is an exact tool for every task (Adam probably has four of them in his wondrous shop), but if you need to pound in a nail and all you have handy is a skill saw - hammer away. The most important thing, always, is just that you make something. Every Tool's a Hammer is sure to guide and inspire you to build, make, invent, explore and, most of all, enjoy the thrills of being a creator. ...Show more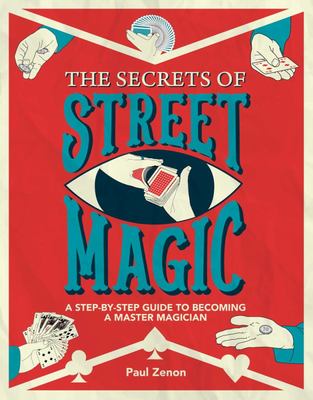 $32.99
NZD
Category: Hobbies | Series: Y Ser.
This handy book explains and shows clearly how to perform 100 close-up magic tricks and illusions. Paul Zenon, David Blaine, Dynamo and a host of other great magicians have made fooling people cool again. Paul Zenon gives you advice on how to best perform tricks, when and how to use them for the greates t effect, as well as offering his unique insight to the world of magic and illusion. ...Show more
$22.99
NZD
Category: Hobbies
This is a complete guide to the history, techniques and tactics of chess. It includes advice on how to lay deadly traps, plan cunning moves, launch effective attacks and defend your pieces.