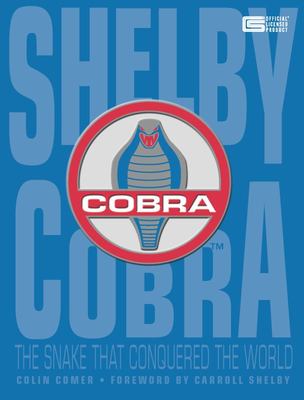 $34.99
NZD
$69.99
(50% off)
Category: Cars and Motorcycles
In the early 1960s, Carroll Shelby, a Texas chicken farmer turned champion race driver, had the audacity to think he could start his own car manufacturing company. To further emphasize the gargantuan proportions of his confidence, Shelby decided his company would manufacture nothing but ultra-high-perfo rmance sports cars, beginning with the landmark Cobra, introduced in 1962. To the amazement of everyone except Ol' Shel' himself, Shelby Automobiles succeeded beyond anyone's wildest expectations, building cars that would provide benchmarks for performance that stand to this day and winning world championships in the process. Shelby Cobra is a complete history of Shelby's Cobra sports cars. It begins with the events that led up to Shelby's decision to build a high-performance sports car, continues with the story of the production Cobra street cars and racecars, and wraps up with Shelby's continuation cars. This special collector's edition includes new and updated material, with tributes to the late Carroll Shelby, poster-sized gatefolds with artwork by Hector Cadametori, and framable garage art. ...Show more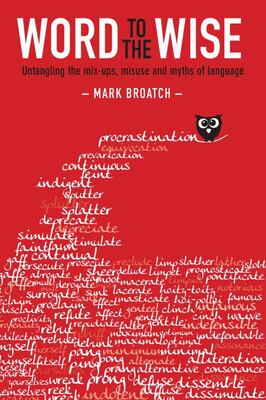 $12.00
NZD
$29.99
(59% off)
Category: Language
Even the best wordsmiths can find themselves tripping over words that are commonly misused, mixed up or misspelled. Most of us have suffered the embarrassment of suddenly discovering that they have been using or spelling a word wrong for years, or, in some cases, their entire life. This useful reference untangles the mix-ups and misuses of language so that you can ensure you've got the word you're looking for, whether it's 'taught', 'taut', 'tort' or 'torte'. With definitions, examples of how to sharpen up text and improve your writing, lists of useful social media abbreviations and a discussion of unusual plurals, this playful look at the often bizarre and frustrating English language has got you covered. Word to the Wise will help you get your word use straight, whether you're writing a book, blog, email or text message. ...Show more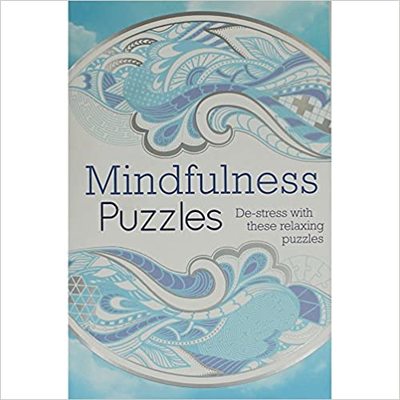 $9.99
NZD
$17.99
(44% off)
Category: Puzzle Books
This wonderful collection contains a mix of specially chosen puzzles to help you achieve a state of mindful relaxation. It's what we all need in today's hectic world. Lose yourself in these puzzles and say goodbye to all your worries and stress.
$39.99
NZD
$49.99
(20% off)
Category: Encyclopedias
All aboard Guinness World Records 2021 for a life-changing journey of discovery! This year, we're devoting a chapter to the history of exploration, starting with the story of the very first circumnavigation, along with our "History of Adventure" timeline, featuring a host of remarkable achievements. The fully revised and updated best-seller is packed with thousands of incredible new feats across the widest spectrum of topics, providing a whistle-stop tour of our superlative universe. Our ever-expanding pool of international consultants and experts help us make sense of the world around us and the cosmos beyond. So join us as we embark on a voyage through the vast panorama of record-breaking in 12 fact-packed chapters: - Travel through the Solar System and see the planets come to life with a free augmented-reality feature- Encounter the cutest, weirdest, most dangerous and exotic creatures on our home planet- Meet the world's tallest, shortest, hairiest and heaviest humans- Marvel at the latest high scores, speed runs and players at the top of their game in eSports and beyond- Get the lowdown on the world's most successful and prolific actors, musicians, TV stars and influencers- Review the greatest sports achievements from the past year and celebrate today's top athletes We've also selected the best of the newly approved claims from the 50,000 applications received from the public over the past 12 months. But don't just be a tourist: try some of our specially created try-at-home challenges that could see YOU listed in the world-famous book of records. If you want to be one of those lucky few, check out our Against the Clock chapter - we might even see you in next year's edition!   ...Show more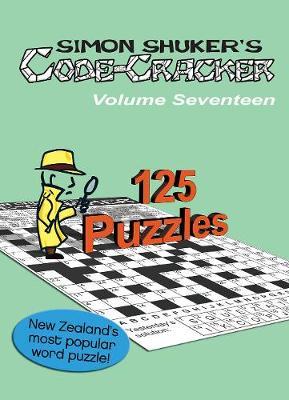 $16.99
NZD
Category: Puzzle Books
Code-Cracker puzzles have long been a fan favourite, appearing daily in newspapers across New Zealand. The latest in the book series is now available: Volume Seventeen has another 125 puzzles to keep readers engrossed for hours.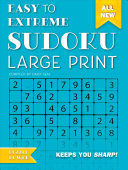 $14.99
NZD
$22.99
(34% off)
Category: Puzzle Books | Series: Puzzle Power Ser.
Sharpen your mind, relax, and live longer This large print book has something for Sudoku fans old and new. With five difficulty levels ranging from beginner to extreme, newcomers will become addicted and experts will have fresh puzzles to test them. When you've finished a puzzle or finally give up, chec k out the answers in the back. ...Show more
$35.00
NZD
Category: Puzzle Books
Have you got what it takes to assemble all 299 cats into a perfect puzzle? In this cunning cluster puzzle, there are no regular jigsaw shapes: each piece takes the outline of the cat itself. And there are 299 of them! Plus a dog. See if you can find it!
$45.00
NZD
Category: Cars and Motorcycles
Commodore. Torana. Monaro. Holden captures the essence of these three great cars - their muscle, their romance and their engineering - as well as their glory days at racetracks such as Mount Panorama at Bathurst and Phillip Island. It celebrates 50-plus years of great Aussie motoring memories, from the original Monaro's launch in 1968 to living in the seventies through the Torana years. Then there's the Commodore era, covering the VB to ZB models from 1978 to 2020 and including the last Aussie-built V8s. Holden features photos, stories and a comprehensive history of the country's best-loved vehicles, plus a detailed analysis of all the models of these three nameplates. ...Show more
$79.99
NZD
Category: Atlases | Series: Atlas Obscura Ser.
Inspiring equal parts wonder and wanderlust, Atlas Obscura celebrates over 700 of the strangest and most curious places in the world. The second edition, revised and updated with 20% new material, reveals more hidden wonders. Among them: The Glowing Termite Mounds of Emas Brazil, The secretive FBI Spy H ouse in Washington DC, the spooky Pirate Cemetery in Madagascar, and in Whitehorse, Canada, the The World's Largest Weathervane. Created by Joshua Foer, Dylan Thuras (the founders of Atlas Obscura) and Ella Morton, Atlas Obscura revels in the weird, the unexpected, the overlooked, the hidden and the mysterious. Every page expands our sense of how strange and marvellous the world really is. And with its compelling descriptions, hundreds of photographs, surprising charts, maps for every region of the world, it is a book to enter anywhere, and will be as appealing to the armchair traveler as the die-hard adventurer.  ...Show more