$79.99
NZD
Category: Atlases | Series: Atlas Obscura Ser.
Inspiring equal parts wonder and wanderlust, Atlas Obscura celebrates over 700 of the strangest and most curious places in the world. The second edition, revised and updated with 20% new material, reveals more hidden wonders. Among them: The Glowing Termite Mounds of Emas Brazil, The secretive FBI Spy H ouse in Washington DC, the spooky Pirate Cemetery in Madagascar, and in Whitehorse, Canada, the The World's Largest Weathervane. Created by Joshua Foer, Dylan Thuras (the founders of Atlas Obscura) and Ella Morton, Atlas Obscura revels in the weird, the unexpected, the overlooked, the hidden and the mysterious. Every page expands our sense of how strange and marvellous the world really is. And with its compelling descriptions, hundreds of photographs, surprising charts, maps for every region of the world, it is a book to enter anywhere, and will be as appealing to the armchair traveler as the die-hard adventurer.  ...Show more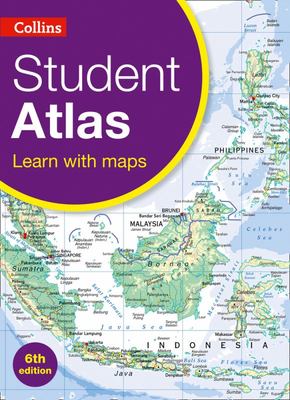 $27.99
NZD
Category: Atlases | Series: Collins Student Atlas
Collins Student Atlas features 128 pages of up-to-date reference and thematic mapping, 8 pages of World country-by-country statistics and a fully comprehensive index to all names appearing on the reference maps. The Atlas has been specifically designed for students aged 14 to 16, however its well-resear ched uncluttered design makes it easy for all student use. This new edition features extended map coverage on each page and color coding has been introduced in the titling and marginalia to create distinct, easy to use sections. Thematic maps and accompanying graphs and tables and cover topics such as tourism, telecommunications, and environmental and socio-economic topics. All maps have been fully up-dated using the latest statistical information available. The inclusion of a list of relevant web addresses on each thematic page ensures students are motivated to explore more deeply into a topic. High quality satellite imagery, which has been selectively used within the special topic or study areas, supports data on the maps and is used to illustrate key environmental issues. Extensive lists of statistics for demographic and socio-economic facts provide up-to-date data for students wishing to create their own graphics to support individual geographical, tourist, mathematical, economic or IT projects. ...Show more
$29.99
NZD
Category: Atlases | Series: Lonely Planet Kids
Bringing planet earth to life, this colourful and fun addition to Lonely Planet Kids takes you on a trip around the world that you'll never forget. Filled with continental and regional maps, lively text, an entry for every country on the planet, plus mind-blowing facts, and an emphasis on the species th at live on our planet, this is an essential resource for young readers wanting to learn about the world. With 240 pages of illustrated maps, engaging infographics, mind-blowing photography and a large dose of humour, this fun and informative world guide, written by children's author and wildlife enthusiast Alexa Ward, is the definitive guide to what our planet is really like.  From exploration of indigenous peoples all over the globe, to illustrations of festivals in Brazil and each country's individual history, young readers will be enticed to go on a journey to some of the furthest corners of the globe, learning intriguing facts as they go. Take a trip around the world that you'll never forget with the Amazing World Atlas! About Lonely Planet Kids: Lonely Planet Kids - an imprint of the world's leading travel authority Lonely Planet - published its first book in 2011. Over the past 45 years, Lonely Planet has grown a dedicated global community of travellers, many of whom are now sharing a passion for exploration with their children. Lonely Planet Kids educates and encourages young readers at home and in school to learn about the world with engaging books on culture, sociology, geography, nature, history, space and more. We want to inspire the next generation of global citizens and help kids and their parents to approach life in a way that makes every day an adventure. Come explore!   ...Show more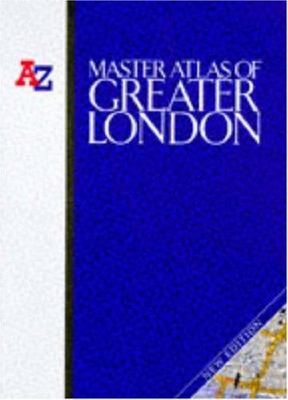 $30.00
NZD
Category: Atlases
Master Atlas of Greater London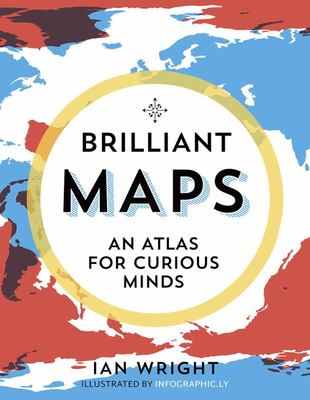 $45.00
NZD
Category: Atlases
See the world anew with this unique and beautifully designed infographic atlas. Which nations have North Korean embassies? What percentage of young people live with their families? Which country lists volleyball as its national sport? How much does it cost to get a pint around the world? And where can you find lions in the wild? Revelatory, thought-provoking and fun, Brilliant Maps is a unique atlas of culture, history, politics and miscellanea, compiled by the editor of the iconic Brilliant Maps website. As visually arresting as Information is Beautiful and as full of surprising facts and figures as any encyclopaedia, Brilliant Maps is a stunning piece of cartography that maps our curious and varied planet. For graphic design enthusiasts, compulsive Wikipedia readers and those looking for the sort of gift they buy for someone else and wind up keeping for themselves, this book will change the way you see the world and your place in it. ...Show more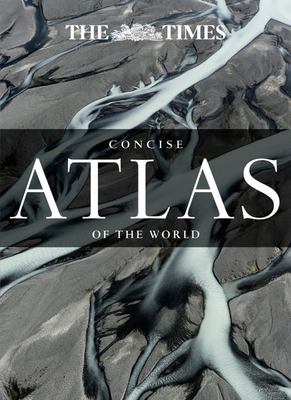 $199.99
NZD
Category: Atlases | Series: The\Times Atlases Ser.
A fully revised and updated thirteenth edition of this major world atlas in the authoritative and prestigious Times Atlas range. This beautifully designed atlas has all the information you need, whether planning a trip, keeping in touch with world news, solving quizzes and crosswords or just exploring t he world from your armchair. Comprehensive reference mapping with 155,000 place names providing an amazingly detailed view of the world, and the illustrated thematic content covers the most important geographical issues of the day, making this atlas a valuable addition to any reference collection. Updates include:* Over 3,500 name changes throughout the world* Addition of St Helena airport and connecting road* Country name change from Czech Republic to Czechia (Czech Republic)* New thematic topics spreads - Climate; Economy; and Power of Maps* New Arctic Ocean map spread* New 'Beneath the ice' Polar maps* New administrative regions in France* New administrative regions in Northern Ireland* Addition of Gaelic alternative names for counties in Ireland* New state of Telengana in India* Addition of Moroccan Berm (security wall) in Western Sahara Historical maps of the world show the political make-up of the world over the last 150 years and the atlas also includes plans of 41 of the world's major cities. A satellite imagery section contains an overview image of each continent, and is complemented with a detailed image. Produced in a quality finish the world atlas comes in a protective slipcase. ...Show more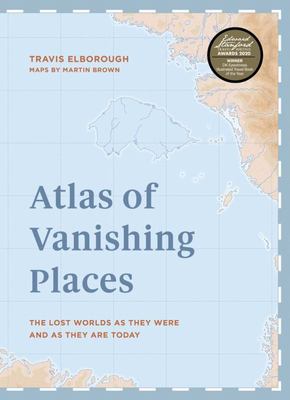 $45.00
NZD
Category: Atlases | Series: Unexpected Atlases Ser.
Maps offer us a chance to see not just how our world looks today, but how it once looked. But what about the places that are no longer mapped? Cities forgotten under the dust of newly settled land? Rivers and seas whose changing shape has shifted the landscape around them? Or, even, places that have see mingly vanished, without a trace? Travis Elborough takes you on a voyage to all corners of the world in search of the lost, disappearing and vanished. Specially commissioned cartography showing each place as It once was and how it is today and archive photography bring these incredible stories to life. ...Show more
$55.00
NZD
Category: Atlases
Trace the epic history of World War 2 across the globe with more than 70 detailed maps. Includes a foreword by Peter Snow, broadcaster and historian. In this stunning visual history book, purpose-made maps tell the story of the Second World War from the rise of the Axis powers to the dropping of the ato m bomb on Hiroshima and Nagasaki. Each map is rich with detail and graphics, helping you to chart the progress of key events of World War II on land, sea, and air, such as the Dunkirk evacuation, the attack on Pearl Harbor, the D-Day landings, and the siege of Stalingrad. As well as purpose-made maps, historical maps from both Allied and Axis countries offer unique insights into the events. There are also timelines to help you follow the story as it unfolds, while narrative overviews explain the social, economic, political, and technical developments at the time. Fascinating, large-scale pictures introduce topics such as the Holocaust, blitzkrieg, kamikaze warfare, and code-breaking. Written by a team of historians in consultation with Richard Overy, World War II Map by Map examines how the deadliest conflict in history changed the face of our world. It is perfect for students, general readers, and military history enthusiasts. ...Show more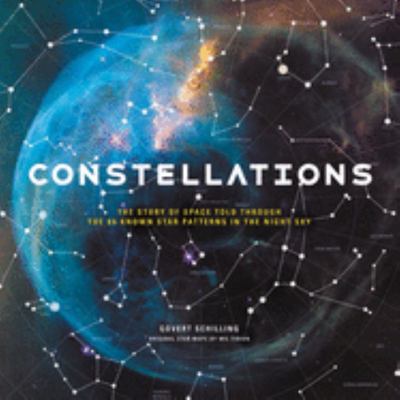 $55.00
NZD
Category: Atlases
Perfect for stargazers and armchair astronomers of all ages, CONSTELLATIONS is a beautifully illustrated, fascinatingguide to all 88 constellations, including an illustrated star map for each.In CONSTELLATIONS, award-winning astronomy writer Govert Schilling takes us on an unprecedented visual tour of a ll 88 constellations in our night sky. Much more than just a stargazer's guide, CONSTELLATIONS is complete history of astronomy as told by Schilling through the lens of each constellation. The book is organized alphabetically by constellation. Profiles of each constellation include basic information such as size, visibility, and number of stars, as well as information on the discovery and naming of the constellation and associated lore. Beyond details about the constellation itself is information about every astronomical event that took place or discovery made in the vicinity of the constellation. In the constellation of Cygnus (the Swan) we encounter the location of the first confirmed black hole. A stop at Gemini (the Twins) is a chance to say hello to the dwarf planet Pluto, and in Orion (the hunter) we find the location of the first identified gamma-ray burst. Stunning star maps throughout the book by acclaimed star mapmaker Wil Tirion show us the exact location of every constellation, the details of its structure, as well as its surrounding astronomical neighbors.   ...Show more
$49.99
NZD
Category: Atlases | Reading Level: near fine
'A fabulous book, good enough to eat with a spoon! Marvellous.' John Lloyd, creator of QI The Golden Atlas is a spectacular visual history of exploration and cartography, a treasure chest of adventures from the chronicles of global discovery, illustrated with a selection of the most beautiful maps ever created. The book reveals how the world came to be known, featuring a magnificent gallery of exceptionally rare hand-coloured antique maps, paintings and engravings, many of which can only be found in the author's collection. Arranged chronologically, the reader is taken on a breathtaking expedition through Ancient Babylonian geography and Marco Polo's journey to the Mongol Khan on to buccaneers ransacking the Caribbean and the voyages of seafarers such as Captain Cook and fearless African pathfinders. Their stories are told in an engaging and compelling style, bringing vividly to life a motley collection of heroic explorers, treasure-hunters and death-dealing villains - all of them accompanied by eye-grabbing illustrations from rare maps, charts and manuscripts.  The Golden Atlas takes you back to a world of darkness and peril, placing you on storm-lashed ships, frozen wastelands and the shores of hostile territories to see how the lines were drawn to form the shape of the modern world. The author's previous book, The Phantom Atlas, was a critically acclaimed international bestseller, described by Jonathan Ross as 'a spectacular, enjoyable and eye-opening read' and this new book is sure to follow suit.  ...Show more