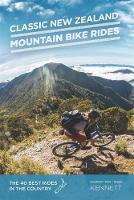 $49.90
NZD
Category: Cycling
Since this book was first published in 1991, mountain bike events, tracks and bikes have undergone a stunning transformation - from pushing heavy fully-rigid clunkers along overgrown stock routes to whipping around purpose-built trails on lightweight full-suspension machines. And over that time, this bo ok has evolved, from a small black-and-white publication to the 416-pager you're holding now. This, the 10th edition of Classic New Zealand Mountain Bike Rides, has focused on our 40 favourite rides. They range from fantastically popular mountain bike parks like Whakarewarewa in Rotorua to the inspirational, multi-day, Old Ghost Road on the West Coast of the South Island. For each ride, you will find: * a detailed route description * Geographx 3D maps * elevation charts * essential tips and nearby services * the intriguing back story to these fabulous rides ...Show more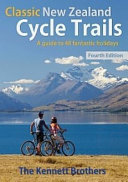 $29.90
NZD
Category: Cycling
Covers a nationwide network of the best biking holidays this stunning little country has to offer. Includes 23 Great Rides, 24 Heartland Rides and 30 connector rides.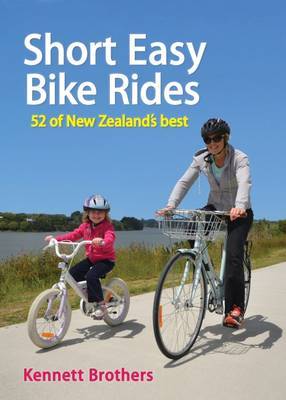 $24.90
NZD
Category: Cycling
Enjoy the simple pleasure of a leisurely bike ride to a cafe, playground or picnic spot. These safe and easy cycle paths enable you to enjoy the outdoors at your own pace. 62 leisurely rides. Taffic free and safe. 1-3 hours riding time. Maps include bike hire, cafes and much more.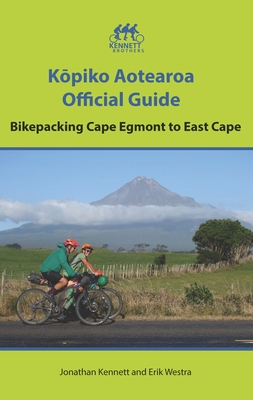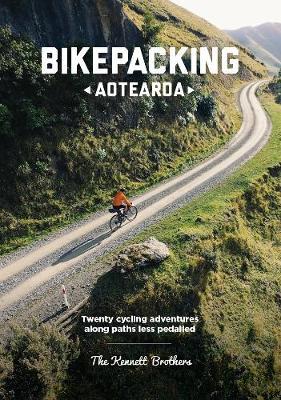 $29.99
NZD
Category: Cycling
Bikepacking Aotearoa is a guide to twenty cycling adventures around New Zealand. The trips range in length from two days to two weeks and explore the less travelled parts of this beautiful little country. New equipment and a change of mindset have opened up a whole new world of possibilities. Bike pack ing bags, strap directly on to the bike and allow you to travel fast and light, on off-road capable bikes. Get away from busy main roads. Take to the gravel backroads, cycle trails, and back-country tracks to really get away from it all and find the hidden gems that Aotearoa has to offer. For riders who are looking for adventures close to home and for bikepacking routes that can be completed in 2-3 days Bikepacking Aotearoa offers a choice of 20 exciting routes that explore some of the most scenic parts of the country. These routes are perfect as weekend getaways or as preparation for a bikepacking event. • Introductory chapters cover equipment choice, bike setup, training and preparation. • Includes detailed route descriptions, maps, elevation charts, essential service listings • Routes are graded by difficulty • Includes a list of Bikepacking events on offer around Aotearoa NZ Contents Introduction Choosing and fitting your bike Packing your bags Preparation On the road North Island 1. The Heart of the Octopus 2. Great Barrier Island 3. Coromandel Peninsula 4. Raglan to Te Awa Loop 5. Caves to Coast Loop 6. Geyserland Classic 7. Whanganui – Whangaehu Valley Loop 8. Mangatutu Mission 9. The Five Beaches 10. Remutaka Plus South Island 11. Marlborough Sounds Loop 12. Kahurangi 500 13. Tasman's Great Taste Trail Plus 14. Rainbow – Molesworth 15. Wilderness No.8 16. Le Banks Peninsula 17. Alps 2 Hakataramea Loop 18. Te Kouka Traverse 19. Nevis and the Old Man 20. The Ram Rock Other Rides Plus summaries of an extra 20 nearby trips – recommended by leading bikepackers. Bonus rides: * Tour Aotearoa: 3000 km the length of New Zealand * Kopiko Aotearoa: 1060 km cape to cape across the North Island ...Show more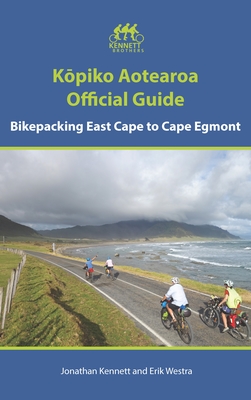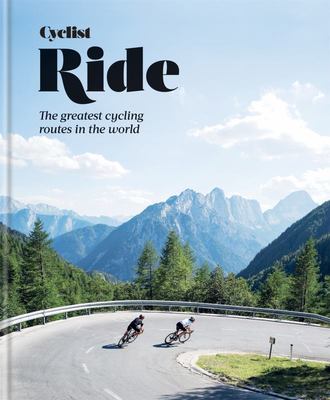 $60.00
NZD
Category: Cycling
The world's most epic bike rides from the world's biggest road cycling magazine.   Explore 50 of the greatest, most thrilling road cycling routes the world has to offer, guided by the experts at the world's biggest road cycling magazine, Cyclist.   Route maps, first-hand ride reports and truly brea thtaking photography from the finest cycling photographers come together in this celebration of the world on two wheels.   Covering the very best of Europe, from the twisting trails of northern Norway to the winding coast of southern Spain, this beautiful book also includes rides from as far afield as Vietnam, Ethiopia and Lebanon, as well as the USA.   ...Show more
$24.99
NZD
$39.99
(37% off)
Category: Cycling
The toughest 52 cycling challenges in Europe These routes, all of at least 40 miles in length, are based on the best cyclosportive events--the most famous single-day professional races, which are known in cycling as The Classics, and on stages of the Grand Tours--the Tour de France, Tour of Italy, and T our of Spain. Not just pretty rides in the country, these are serious challenges that require training and preparation, but are all accessible and are achieved by many thousands of ordinary cyclists every year. Each route contains a map with directions and an elevation diagram as well as tips for tackling the route and a background history to the event. The book also offers advice on equipment, nutrition, ride strategy, and technique. Perfect for cyclists looking for the next challenge, these routes will inspire readers to test their limits. ...Show more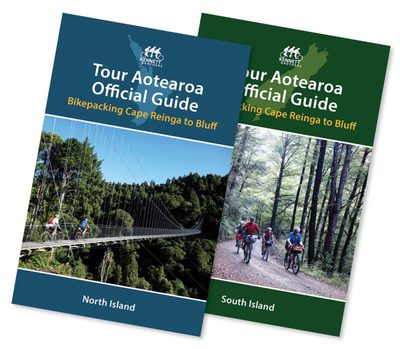 $20.00
NZD
Category: Cycling
Tour Aotearoa is a 300 km bike odyssey spanning the length of New Zealand. This two-volume set provides riders with step-by-step instructions, route maps, and insider tips on hoe to cycle from Cape Reinga down to Bluff.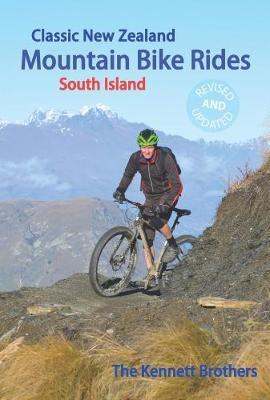 $29.90
NZD
Category: Cycling
The ninth edition of New Zealand's best-selling mountain biking guide has been fully revised to include all the essential information needed to guide you to the most exhilarating rides around the country. For over 25 years, the Kennett Brothers have carved a name for themselves in the sport of mountain biking. They continue to promote their passion by designing and building tracks, organising events and writing and publishing books. If it's worth biking, it's in this book. Now it's your turn to discover New Zealand's best trails! ...Show more
$50.00
NZD
Category: Cycling
How to enjoy New Zealand's cycle trail network, by a writer who knows them like the back of his hand. Nga Haerenga - the New Zealand Cycle Trails - began as a vision to inspire people to experience New Zealand's great outdoors by bike. This book is stuffed full of useful information on the different tra ils - how to get there, what you will see, level of difficulty, things to take, places to eat and places to stay. There is fascinating background information on each area - its history and the local flora and fauna - as well as on the ride itself. This new edition covers several new sections of the trails, and provides updates on any on-going construction work. There is also a highly practical section full of advice on choosing the right bike, gear to take, cell phone coverage in the different areas, weather and the best times of year for each trail, environmental care and useful websites. Written by New Zealand's top cycling writer, the book is aimed at family groups and first-time cyclists as well as more experienced groups. It's accompanied by colour photos, elevation profiles and maps of each trail. This new fully revised edition also provides an introduction to Tour Aotearoa which goes from Cape Reinga to Bluff. It's a 3000-km length of New Zealand ride, taking in many of the Great Rides, and connecting them together with the safest and most enjoyable roads and tracks available. The route is fully open to the public. It can be done in one highly adventurous hit, or divided up into shorter lengths and completed over a period of time. Don't put your bike on the bike rack without this book! ...Show more