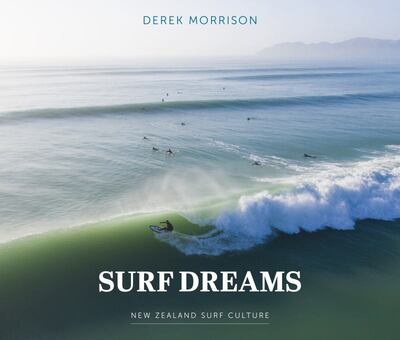 $50.00
NZD
Category: Surfing
From Ahipara in the north to Riverton in the south - Derek Morrison has surfed and photographed the best spots up and down the country. In this spectacularly illustrated book, he presents 15 major surfing communities and those who live there and who live to surf (Ahipara, Tutukaka, Piha, Whangamata, Mt Maunganui, Raglan, Taranaki, Gisborne, Lyall Bay, Kaikoura, Westport, Greymouth, Sumner, Dunedin, Riverton). The characters, the competitions, the breaks, the communities, the dream lifestyles. A foreword by legendary surfer and surfboard designer and maker Roger Hall looks at surfing culture and its importance to Kiwis. ...Show more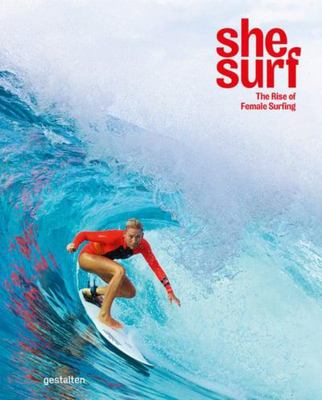 She Surf
by gestalten (Editor); Lauren L. Hill (Editor)
$100.00
NZD
Category: Surfing
Join the celebration of the diverse, vibrant, and engaged community of women riding and making waves around the globe. While surfing is usually seen as a male domain, women have long been nurturing their own water stories and claiming their rightful place in the world of this sport. She Surf hails the f emales, past and present, who are engaged in expanding the art of surfing. Through exclusive interviews and evocative imagery, the book travels from the iconic waves of Hawaii to remote locations in Morocco. Learn about the forgotten stories of Polynesian surfing princesses, pioneering wave riders from the 1960s, and the contemporary movers and shakers shaping the scene. This book is an exciting reflection on what it means to be a female surfer and what it means to be moved to action by the beauty of the sea. (TEST main/long) ...Show more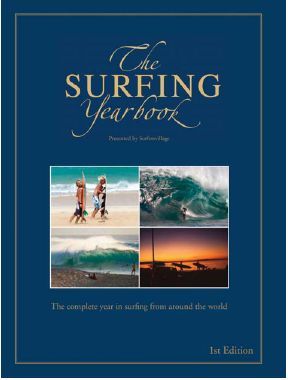 $112.99
NZD
Category: Surfing
The "Surfing Yearbook" offers the complete package of surfing news, features, results, opinions, and photography, providing an insider's view of everything that matters in each of the world's surfing regions - Africa, Europe, Southeast Asia and Japan, South and Central America, United States, United Kin gdom, and Australia. ...Show more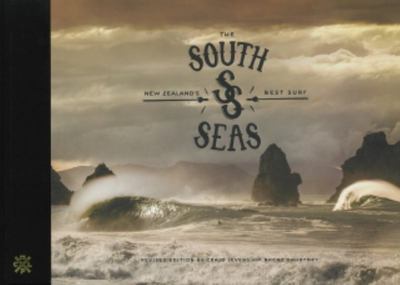 $79.99
NZD
Category: Surfing
The most ambitious surf book to come out of New Zealand. The lavish 208-page hard cover book pools the best photographs from NZ's leading surf photographers; essentially this is the book of the best New Zealand surf and wave photos. And that really is the concept of The South Seas; a beautifully present ed collection of the best images of NZ's waves and surf from the Far North to the Deep South. ...Show more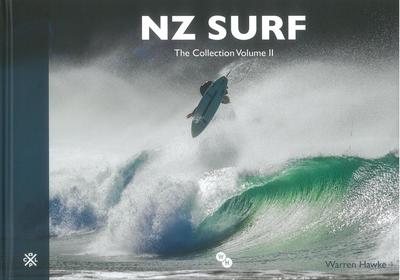 $65.00
NZD
Category: Surfing
A beautiful gift book celebrating all things surfing in New Zealand.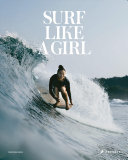 $100.00
NZD
Category: Surfing
Whether they're threading a barrel or shredding a swell, these amazing women are making enormous waves in the world of surfing.   If you thought surfing was a male-dominated sport, think again. The thirty women surfers profiled in this thrilling collection can rip a wave with the best of them. Hailing f rom all over the world, each surfer is featured in spectacular photography and with their own inspirational words. There's American professional surfer Lindsay Steinriede on how her father's death has inspired her career; French board shaper Valerie Duprat on how she got her start "sculpting foam"; Conchita Rossler, founder of Mooana Retreat in Portugal, on connecting mind, body, and spirit; and Australian photographer Cait Miers on empowering women. You'll also meet surfers who are over sixty, who surf while pregnant, who captain boats, teach yoga, and make movies. Breathtaking photography captures these women from every angle, on and off the waves, in some of the world's most visually stunning locations. The perfect gift for surfing enthusiasts, this unique compilation of stunning pictures and hard-won wisdom proves that the thrill of catching a wave, riding it, and kicking out belongs to everyone. ...Show more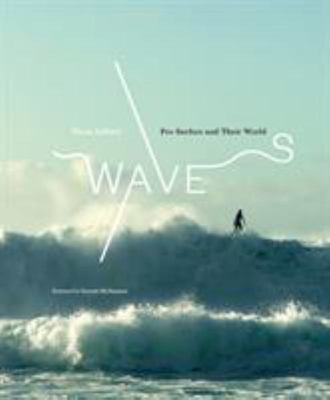 $60.00
NZD
Category: Surfing
A vibrant celebration of surfers in and out of the water from an award-winning photographer Professional photographer Thom Gilbert spent four years among surfer royalty at the top of their game--in Spain, New York, California, and Hawaii--with his camera trained not only on tiny figures disappearing in the waves, but also on the surfers' faces and bodies back on land. He returned from the beaches with intimate portraits of the world's best--from the newest talent to the oldest and most revered--and also with dramatic action shots and revealing images of the culture around this sport and lifestyle. The book features not only 300 photographs, but some Q&As with, and hand-written contributions from, prominent figures in the scene. Ultimately, Waves is an ode to surfing and to the men and women who live it every day. ...Show more
$40.00
NZD
Category: Surfing | Reading Level: 3 Biography
What makes for a surfing life? With a blaze of groundbreaking performances and a swag of titles claimed from all over the world to his name, Australian world champion surfer Nat Young might know. His seventieth birthday inspired some reflection on exactly that, and on the waves and characters that have marked his remarkable life - Miki Dora and Midget Farrelly to name a few. But surfing for Nat Young - and so many like-minded surfers - has never been about winning, never been about the sport. It's a calling, an endless quest, a philosophy, a religion. Most of all, surfing is a way of life that has underpinned his other identities as board shaper, film producer, writer, raconteur, conservationist, activist, pilot, husband, father. Candid and wryly observed, Church of the Open Sky explores what it means to be a surfer, with a collection of true stories of Nat's surfing life - and the friends, foes and heroes he's met along the way. ...Show more
$34.99
NZD
Category: Surfing | Reading Level: 3 Biography
Surf by Day, Jam by Night is Ash Grunwald's deep dive into the extraordinary. From heavy wipe-outs to heaving crowds, soulful road trips to flow states, this book gives a rare insight into the lives and minds of the true legends who have mastered the artforms of surfing and music. Traditionally seen as pastimes of cultural outliers, these are the passions and obsessions of adventurers who dare to wander away from societal norms. A gifted storyteller, Grunwald takes us on a personal journey of inspiration, in a series of candid, intimate conversations with the best surfer musicians in the world from Kelly Slater to Stephanie Gilmore, Jack Johnson to Dave Rastovich, Pete Murray to G. Love and many more. They discuss style, transcendence, fear, career longevity, growth mindset, jamming vs shredding, mindfulness and what it's really like to live your dreams. Brimming with humorous tales and incredible insights, this is essential reading for anyone wondering if there's something more out there. Through stories of excessive achievement, adventure and overcoming, Grunwald encourages you to wake up, take your life into your hands and dare to follow your passions. ...Show more
$39.99
NZD
Category: Surfing | Series: Fifty Places Ser.
Fifty Places to Surf Before You Die is a beautifully illustrated guide to the most thrilling surfing destinations in the world. Covering quintessential beaches, including: Oahu's North Shore; Australia's Gold Coast; and of course, Malibu, California, the book also invites you to discover such unexpected gems as the Amazon and the Gulf of Alaska. From the frigid waters off Iceland's Reykjanes Peninsula to Nazar , Portugal, where in 2013 Garrett McNamara broke a world record for surfing the tallest wave (78 feet ), Fifty Places to Surf takes readers on a wide-roving adventure, divulging the details that make each venue unique--and plenty of tips for those who aspire to surf there. Featuring interviews with seasoned surfing experts such as pro surfer Joel Parkinson and Billabong executive Shannan North, Fifty Places to Surf Before You Die is an essential travel companion for surfers of all levels who are looking to catch that perfect wave. ...Show more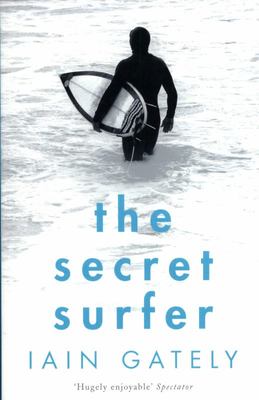 $22.99
NZD
Category: Surfing
Recovering from a hip replacement operation, and suffering from a mid-life crisis, Iain Gately sets out to catch a tube. This is no London underground train, but rather that evanescent space, beneath the lip of a breaking wave, that every surfer yearns to visit. In all his years of surfing, Iain Gately has never caught one. He realises it is now or never. His quest takes him to the Atlantic beaches of England's West Country, and to the sandbars and reefs of Galicia and the Canary Island. By turns funny, energetic and inspiring, The Secret Surferis a tale of self-knowledge through endeavour, a beguiling blend of black humour, adventure and soul searching. Above all, it is a rousing call to all of us not to give up too soon. ...Show more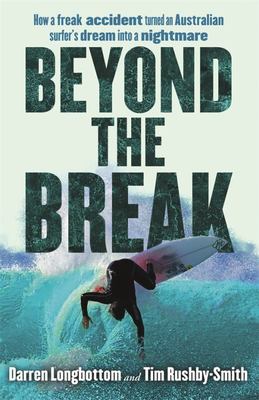 Beyond the Break
by Darren Longbottom; Tim Rushby-Smith
$40.00
NZD
Category: Surfing
Darren 'Daz' Longbottom was born to surf. The son of surfing pioneer and board-maker Rossco, and brother to legendary big-wave specialist Dylan, Daz paddled out with world champions from a young age. He was one of the overexcited 'access all areas' grommets behind the rope when the World Tour rolled int o Australia. After the Longbottom brothers' first surf experiences in Cronulla, where they belonged in the waves alongside the very best in surfing, Dylan went on the road as a 'free surfer', while Daz pursued a career in the surf industry, learning all aspects of the trade and setting up a successful business. But Daz's passion for waves would very nearly cost him his life, and would test his resilience and determination in unimaginable ways. When Daz said goodbye to his wife and baby daughter to go on a surf trip with friends to the remote Mentawai Islands off Indonesia, it was the fulfilment of a long-held ambition. But he could never have foreseen just how difficult the road home would be, or how his life would be changed so profoundly. Beyond the Breakis the tale of a freak accident, a terrifying rescue and the long and painful journey home. It is a story of coming to terms with the life-changing consequences of riding a single wave. ...Show more