$24.99
NZD
Category: Language
CRESTFALLEN at CHICANERY and CIRCUMLOCUTION? Have no TRUCK with TOMFOOLERY and TRUMPERY? Or OMNISCIENT about OBLOQUIES and OPSIMATHS? Whether you've answered yes, no or 'sorry, I didn't catch that', 500 Beautiful Words You Should Know is for you. It offers words that flow EXQUISITELY off the tongue; wo rds that are just perfect for their meaning, like the lazy-sounding SLOTH and the heavy-footed GALUMPH; words that will make you sound clever, like DEUTERAGONIST and LETHOLOGICA; and words that are just fun to say, like LIQUEFACTION and LUXURIATE. It'll tell you where they come from, how to use them and whether you're likely to BAMBOOZLE anyone who's listening to you. With occasional special features on great words for colours, words from the Classics and words that make you laugh, this is a book to delight BIBLIOPHILES and BLATHERSKITES alike. ...Show more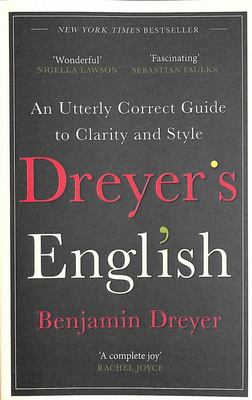 $24.00
NZD
Category: Language
''An utterly delightful book to read, Dreyer''s Englishwill stand among the classics on how to use the English language properly.'' ELIZABETH STROUT ''A complete joy. For those who care about words - and for those who don''t - Dreyer''s English is the book we have all been waiting for. Wise, funny, no-n onsense, stylish and brilliantly practical. Ditch the beach books this year; take this instead.''RACHEL JOYCE _______________________ An indispensable, New York Times-bestsellingguide to the craft of writing from Random House''s long-time copy chief and one of Twitter''s leading language gurus. We all write, all the time- books, blogs, tweets, emails, emails, emails - and we all want to write better. Benjamin Dreyer is here to help. As Random House''s copy chief, Dreyer has upheld the standards of the legendary publisher for more than two decades. He is beloved by authors and editors alike - not to mention his followers on social media - for playfully, brilliantly deconstructing the English language. Dreyer''s English is the distillation of everything he has learned from copyediting thousands of books, the perfect guide not just for writers but for everyone who wants to put their best prose foot forward. Both authoritative and amusing, Dreyer''s Englishoffers lessons on punctuation, from the underloved semicolon to the enigmatic en-dash; the rules and non-rules of grammar, including why it''s OK to begin a sentence with ''And'' or ''But'' and to confidently split an infinitive; and why it''s best to avoid the doldrums of the Wan Intensifiers and Throat Clearers, including ''very'', ''rather'', ''of course'', and the dreaded ''actually''. And yes- ''Only godless savages eschew the Oxford comma.'' Stuffed with advice, insider wisdom, and fun facts, this book will prove to be invaluable to everyone who wants to shore up their writing skills, mandatory for people who spend their time editing and shaping other people''s prose, and - perhaps best of all - an utter treat for anyone who simply revels in language. _______________________ This book is written in British English._______________________''A fascinating guide to grammatical "rights" and "wrongs" - practical and useful''SUNDAY TIMES ''Benjamin Dreyer''s brilliant, pithy, incandescently intelligent book is to contemporary writing what Geoffrey Chaucer''s poetry was to medieval English- a gift that broadens and deepens the art and the science of literature by illustrating that convention should not stand in the way of creativity, so long as that creativity is expressed with clarity and with conviction.'' JON MEACHAM ''Meet the guardian of grammar who wants to help you be a better writer. Benjamin Dreyer sees language the way an epicure sees food. And he finds sloppiness everywhere he looks.''THE NEW YORK TIMES ''A fascinating guide to grammatical ''rights'' and ''wrongs'' - practical and useful'' SEBASTIAN FAULKS,SUNDAY TIMES ''If learning about the pillars of punctuation and grammar doesn''t excite you, let Benjamin Dreyer change your mind ... he analyzes the English language without dipping into the drab technicalities, crafting a pleasing read for anyone who has an appreciation for the written word.''TIME MAGAZINE,BEST 10 NON-FICTION BOOKS OF 2019 ''Witty and piquant ... full of jokes - and equally full of deliciously deprecating footnotes.'' JEWISH CHRONICLE ''Playful, smart, self-conscious, and personal . . . One encounters wisdom and good sense on nearly every page of Dreyer''s English.''WALL STREET JOURNAL ''Destined to become a classic.''THE MILLIONS ''A mind-blower--sure to jumpstart any writing project, just by exposing you, the writer, to Dreyer''s astonishing level of sentence-awareness.'' GEORGE SAUNDERS, author of Lincoln in the Bardo ''Pleasurable and instructive ... You can read Dreyer''s Englishright through with unalloyed enjoyment, and learn a lot from it- not only from its rulings but from its attitude ... Benjamin Dreyer is wise and bitterly experienced and fantastically good company. You should buy his book and read it.'' TIMES LITERARY SUPPLEMENT ''Dreyer can help you . . . with tips on punctuation and spelling. . . . Even better- He''ll entertain you while he''s at it.''NEWSDAY ''Boisterously well written ... I recommend it highly.'' INDEPENDENT ''It is Benjamin Dreyer''s intense love for the English language and his passion for the subject that make the experience of reading Dreyer''s Englishsuch a pleasure, almost regardless of the invaluable and practical purpose his book serves in such dark and confusing times for grammar and meaning.'' AYELET WALDMAN & MICHAEL CHABON ''An informative and entertaining handbook on how to write clearer English. It''s pithy, witty and a near perfect example of the kind of writing it advocates'' STING ''Dreyer promises to reveal "some of the fancy little tricks I''ve come across or devised that can make even skilled writing better", and does so with accuracy, style, and humour'' GUARDIAN ''This work is that rare writing handbook that writers might actually want to read straight through, rather than simply consult.'' PUBLISHERS WEEKLY ...Show more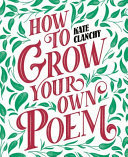 $39.99
NZD
Category: Language
Do you want to write a poem? This book will show you 'how to grow your own poem' . . . Kate Clanchy has been teaching people to write poetry for more than twenty years. Some were old, some were young; some were fluent English speakers, some were not. None of them were confident to start with, but a sur prising number went to win prizes and every one finished up with a poem they were proud of, a poem that only they could have written - their own poem. Kate's big secret is a simple one: is to share other poems. She believes poetry is like singing or dancing and the best way to learn is to follow someone else. In this book, Kate shares the poems she has found provoke the richest responses, the exercises that help to shape those responses into new poems, and the advice that most often helps new writers build their own writing practice. If you have never written a poem before, this book will get you started. If you have written poems before, this book will help you to write more fluently and confidently, more as yourself. This book not like other creative writing books. It doesn't ask you to set out on your own, but to join in. Your invitation is inside. ...Show more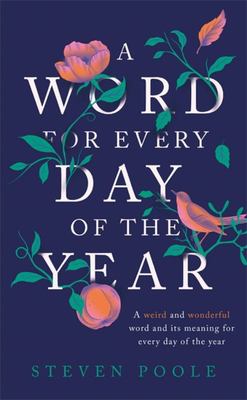 $27.99
NZD
Category: Language
A weird and wonderful word and its meaning for every day of the year.   Who knew that to dringle is to 'waste time in a lazy lingering manner'? Or that a sudden happy ending could be termed a eucotastrophe? Looking for an alternative word to 'bullshit'? Then try taradiddle.A Word for Every Day of the Year is a fascinating collection of 366 words and their definitions, perfect for anyone who loves the richness of the English language, its diversity and wants to expand their vocabulary. Each day offers a rare and remarkable word with its history and definition and occasionally a challenge to include it in our lives. ...Show more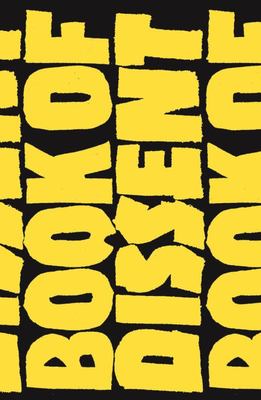 $26.99
NZD
Category: Language
Throughout the ages and across every continent, people have struggled against those in power and raised their voices in protest--rallying others around them and inspiring uprisings in eras yet to come. Their echoes reverberate from Ancient Greece, China and Egypt, via the dissident poets and philosopher s of Islam and Judaism, through to the Arab slave revolts and anti-Ottoman rebellions of the Middle Ages. These sources were tapped during the Dutch and English revolutions at the outset of the Modern world, and in turn flowed into the French, Haitian, American, Russian and Chinese revolutions. More recently, resistance to war and economic oppression has flared up on battlefields and in public spaces from Beijing and Baghdad to Caracas and Los Angeles. This anthology, global in scope, presents voices of dissent from every era of human history: speeches and pamphlets, poems and songs, plays and manifestos. Every age has its iconoclasts, and yet the greatest among them build on the words and actions of their forerunners. The Verso Book of Dissent will become an invaluable resource, reminding today's citizens that these traditions will never die. ...Show more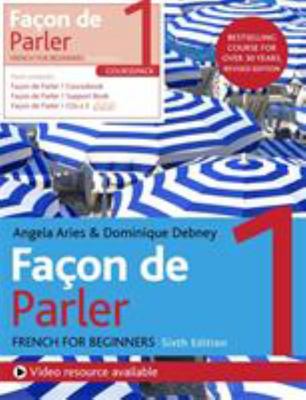 $110.00
NZD
Category: Language
Fa on de Parler 1 is the first part of this bestselling, highly illustrative and communicative course which is specially designed for adult beginners learning French. Angela Aries and Dominique Debney guide you step by step through all the basic language skills you need for holiday, business or exams an d there is plenty of opportunity to practice what you have learned as you go along.Now with video online Each unit contains: - lively, illustrated dialogues and comprehension questions- structured pair-work and group-work activities- basic vocabulary and useful expressions- grammar notes- listening comprehension (for work with the recordings)There are also regular revision sections to consolidate the main topics and grammar points, while a useful reference section is followed by a French-English end vocabulary.Fa on de Parler 1 is ideal for group work and will also be useful for individual study and revision purposes.Fa on de Parler 1 Coursebook is the primary text for the course. The course pack contains the coursebook and audio and video discs which you will also be able to access online on the John Murray Languages app. An activity book is also available. ...Show more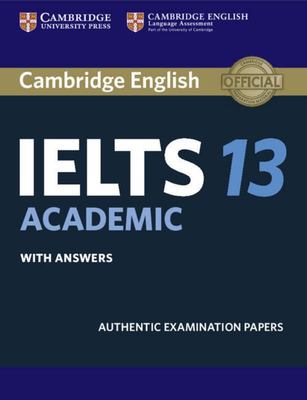 $46.95
NZD
Category: Language | Series: IELTS Practice Tests Ser.
Cambridge IELTS 13 contains four authentic IELTS examination papers from Cambridge Assessment English, providing excellent exam practice. The Student's Book with answers allows students to familiarise themselves with IELTS and to practise examination techniques using authentic tests. It contains four co mplete tests for Academic candidates. An introduction to these modules is included in the book, together with an explanation of the scoring system used by Cambridge Assessment English. There is a comprehensive section of answers and tapescripts at the back of the book. Audio CDs containing the material for the Listening Tests, and a Student's Book with answers with downloadable Audio are sold separately. ...Show more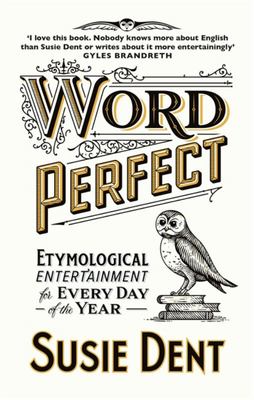 $37.99
NZD
Category: Language
'Susie Dent is a one-off. She breathes life and fun into words and language' Pam Ayres 'Susie Dent is a national treasure' Richard Osman Welcome to a year of wonder through the English language with Susie Dent, lexicographer extraordinaire and queen of Countdown's Dictionary Corner. From Turning a Blind Eye (Nelson putting the telescope to his missing eye to ignore the order to stop fighting) to why May Day became a distress call; from stealing someone's thunder to the real Jack the Lad, from tartle (forgetting someone's name) to snaccident (unintentionally eating a whole packet of biscuits), WORD PERFECT is her brilliant linguistic almanac full of unforgettable true stories tied to every day of the year. You'll never be lost for words again. ...Show more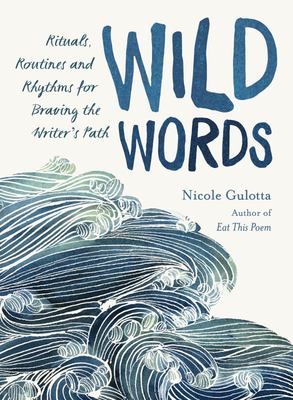 $37.00
NZD
Category: Language
Part memoir and part spirit guide, Wild Words is a book about the intersection of our creative soul with everything else, and how to make peace, make priorities, and ultimately, make progress by slowing down and embracing whatever season we're in, right now. This isn't a how-to guide filled with systems and formulas that promise a first draft in 90 days. Instead, Wild Words is an invitation to explore the emotional aspects of living a creative life, and the myriad ways to establish routines and rhythms that support a sustainable writing practice. It shares lessons the author has learned the hard way, like how powerful it can be to embrace your creative history (and how to access your own), why self-care is an essential aspect of any writer's path (with suggestions for how to make these practices accessible), and small but essential mindset shifts, like how to see your career as a partner (rather than an obstacle) in your writing life. Above all, Wild Words offers a new way to approach our creative lives. It helps untangle the messy process of embracing our circumstances, trusting our own voice, and making time to put pen to paper, year after year. ...Show more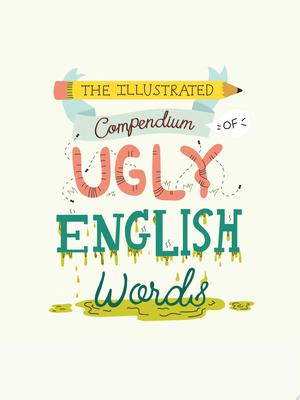 $29.99
NZD
Category: Language | Series: Illustrated Compendium Ser.
Behold the 300 Ugliest Words in the English Language J. R. R. Tolkien once said that cellar door is the most beautiful phrase in the English language; since then it has received quite a bit of attention from poets and linguists. But what of the ugly words? This delightfully humorous volume celebrates th e words that make people gag and cover their ears. Too long have these atrocious utterances gone unrecognized, nay, shunned from society. No longer The Illustrated Compendium of Ugly English Words pays homage to the 300 worst words in existence, such as: Amazeballs (noun): The public's opinion on this word can be perfectly encapsulated by a recent Slate article titled "Who coined amazeballs and why do they hate humanity?" Chunky (adjective): Chunky (meaning "lumpy") is a word so vile, it can make even the most pleasant image sound disgusting. Let's try. Chunky flower. Chunky chocolate milk. Chunky Jonathan Van Ness. See? Moist (adjective): Slightly or moderately wet; damp; the linguistic equivalent of stepping in a lukewarm puddle in socks and feeling the water ooze between your toes with every step thereafter. Rural (adjective): Meaning "of the countryside," rural's definition is not actually gross. Its foulness stems more from its pronunciation, which forces the speaker to make a noise akin to the grunt of a zombie. Worm (noun): Any type of burrowing, elongated invertebrate with a soft, limbless body. (Is that a description of a real creature or a monster from a nightmare video game? Hard to say.) What makes these words ugly? It's the nature of the word's meaning, the pre-existing association the reader has with the word, or the sound and look of the word--or all three The Illustrated Compendium of Ugly English Words catalogues the ugliness from A to Z, along with each word's pronunciation guide, definition, and origin, plus quotes demonstrating usage. Illustrations on nearly every page of this hardcover make it both a hilarious reference book and the ideal gift for anyone who can't stand the sound of words like acrid, panties, gubernatorial, ointment, and squirt. More than anything, though, this compendium can be used as a reminder that, despite all of our differences, deep down we all share the same hopes, the same dreams, and the same primal hatred for the terms that make us go, "Ugh, why would you even say that? " Proceed at your own risk ...Show more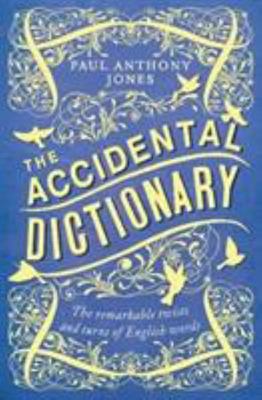 $22.99
NZD
Category: Language
Brimming with hidden histories and tantalising twists, The Accidental Dictionary tells the extraordinary stories behind ordinary words. Our everyday language is full of surprises; its origins are stranger than you might think. Any word might be knocked and buffeted, subjected to twists and turns, expans ions and contractions, happy and unhappy accidents. There are intriguing tales behind even the most familiar terms, and they can say as much about the present as they do the past. Busking, for instance, originally meant piracy. Grin meant to snarl. A bimbo was a man, nice meant ignorant, glamour was magic and a cupboard was a table... Focusing on 100 surprising threads in the evolution of English, The Accidental Dictionary reveals the etymological origins and quirky developments that have led to the meanings we take for granted today. It is a weird and wonderful journey into words. "A real delight ... hidden gems nestle on every page" -- JaffaReadsToo "The Accidental Dictionary is certainly worth adding [to a bookshelf]... I knew very few of these, which is a good thing, and now I know more, which is a better one" -- Marcus Berkmann, Spectator Christmas books 2016 ...Show more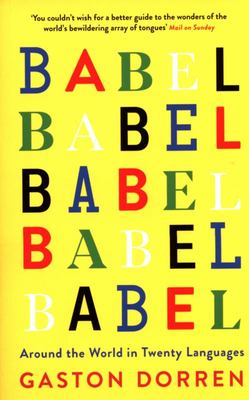 $24.99
NZD
Category: Language
If you were to master the twenty languages discussed in Babel, you could talk with three quarters of the world's population. But what makes these languages stand out amid the world's estimated 6,500 tongues?Gaston Dorren delves deep into the linguistic oddities and extraordinary stories of these diverse lingua francas, tracing their origins and their sometimes bloody rise to greatness. He deciphers their bewildering array of scripts, presents the gems and gaps in their vocabularies and charts their coinages and loans. He even explains how their grammars order their speakers' worldview. Combining linguistics and cultural history, Babel takes us on an intriguing tour of the world, addressing such questions as how tiny Portugal spawned a major world language and Holland didn't, why Japanese women talk differently from men, what it means for Russian to be 'related' to English, and how non-alphabetic scripts, such as those of India and China, do the same job as our 26 letters. Not to mention the conundrums of why Vietnamese has four forms for 'I', or how Tamil pronouns keep humans and deities apart.Babel will change the way you look at the world and how we all speak. ...Show more