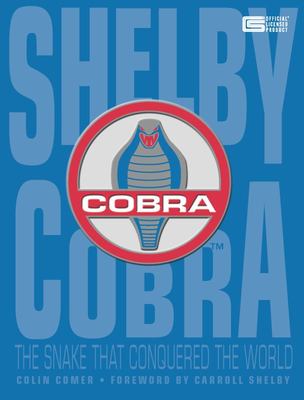 $34.99
NZD
$69.99
(50% off)
Category: Cars and Motorcycles
In the early 1960s, Carroll Shelby, a Texas chicken farmer turned champion race driver, had the audacity to think he could start his own car manufacturing company. To further emphasize the gargantuan proportions of his confidence, Shelby decided his company would manufacture nothing but ultra-high-perfo rmance sports cars, beginning with the landmark Cobra, introduced in 1962. To the amazement of everyone except Ol' Shel' himself, Shelby Automobiles succeeded beyond anyone's wildest expectations, building cars that would provide benchmarks for performance that stand to this day and winning world championships in the process. Shelby Cobra is a complete history of Shelby's Cobra sports cars. It begins with the events that led up to Shelby's decision to build a high-performance sports car, continues with the story of the production Cobra street cars and racecars, and wraps up with Shelby's continuation cars. This special collector's edition includes new and updated material, with tributes to the late Carroll Shelby, poster-sized gatefolds with artwork by Hector Cadametori, and framable garage art. ...Show more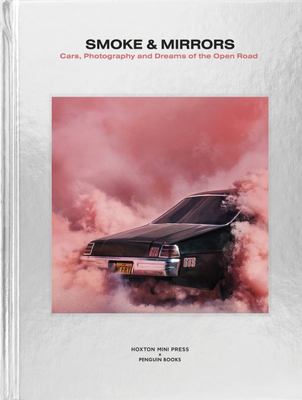 $55.00
NZD
Category: Cars and Motorcycles
Car photography often evokes the same recycled tropes. Predictably slick, hi-spec images on the front pages of glossy magazines, or huge blow-ups on giant billboards which have one designed aim: to sell a lifestyle. But our relationship with cars is so much more meaningful than these images might sugges t. Like the camera, the car has changed the way we explore the world. With cars came road trips, and with road trips came some of the most important photographic documentaries of our time. A car is a vehicle not just for transport but for our hopes, desires and dreams. In Smoke and Mirrors, a selection of world-renowned and up-and-coming photographers come together to pay tribute to the car. From Nick Turpin's images of 'donut' skid marks, Todd Hido's painterly landscapes taken through wet windscreens and William Green's shots of sleeping Tokyo taxi drivers, these photographs display cars at their most playful, introspective and meaningful, reminding us that there is more to them than just metal and machinery - for cars are emotionally intertwined with the lives we live. ...Show more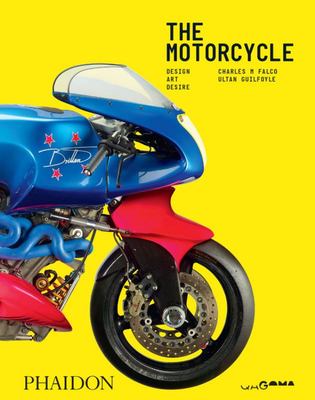 $90.00
NZD
Category: Cars and Motorcycles
An essential and compelling exploration of the design, history, and culture of the motorcycle - an icon of the machine age Motorcycles are ubiquitous in the world's streets and cities, evolving over decades in engineering and design to meet individual transportation needs. With the coming demise of the internal combustion engine and the rise of electricpowered vehicles, motorcycle design is being revolutionized by new technologies, the demands of climate change, and global social transformation. The Motorcycle: Desire, Art, Designtraces the exciting evolution of this automotive icon -- and the culture of desire, freedom, and rebellion that surrounds it. ...Show more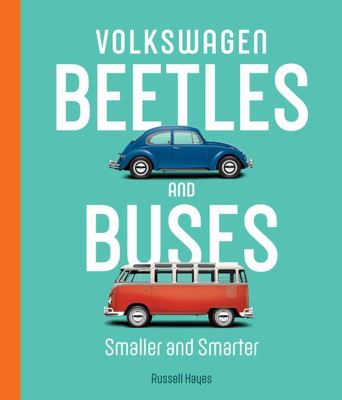 $69.99
NZD
Category: Cars and Motorcycles
Volkswagen Beetles and Buses is the 75th and 70th anniversary celebration of the two most iconic VW vehicles, from the first Beetles spearheaded by Ferdinand Porsche to the buses that became synonymous with a generation.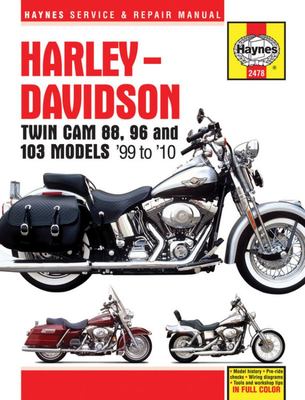 $75.00
NZD
Category: Cars and Motorcycles | Series: Haynes Service & Repair Manual Ser.
Complete coverage for your Harley-Davidson Twin Cam 88, 96 and 103 Models 1999 to 2010Routine Maintenance and servicingTune-up proceduresEngine, clutch and transmission repairCooling systemFuel and exhaustIgnition and electrical systemsBrakes, wheels and tiresSteering, suspension and final driveFrame an d bodyworkWiring diagramsReference SectionWith a Haynes manual, you can do it yourself...from simple maintenance to basic repairs. Haynes writes every book based on a complete teardown of the motorcycle. We learn the best ways to do a job and that makes it quicker, easier and cheaper for you. Our books have clear instructions and hundreds of photographs that show each step. Whether you're a beginner or a pro, you can save big with Haynes Step-by-step proceduresEasy-to-follow photosComplete troubleshooting sectionValuable short cutsModel history and pre-ride checks in colorColor spark plug diagnosis and wiring diagramsTools and workshop tips section in color ...Show more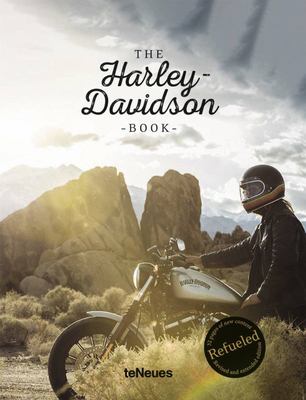 $115.00
NZD
Category: Cars and Motorcycles
This re-fueled edition of our bestselling Harley-Davidson book features 32 new pages and several updated chapters, honoring the Harley in all its facets. Ride through the history of the Milwaukee legend, get up close to its pristine design, and explore the Harley-Davidson lifestyle that sees riders on t he beach, the ice, or in the mountains. A must-have book for all who agree with the grandson of company founder, Willie G. Davidson: "On the eighth day, God created Harley-Davidson." ...Show more
$39.99
NZD
Category: Cars and Motorcycles
How to Build a Motorcycle leads you through all the key stages - from initially finding the right project for your skill level, to sourcing a base bike and safely taking on some full-on bike-building tasks. With clear, easy-to-follow instructions, proper advice and specially commissioned step-by-step il lustrations throughout it is an ideal aid to getting your hands oily. Written by Gary Inman, the co-founder of independent motorcycle magazine Sideburn, and illustrated by Adi Gilbert who is best known for his bicycle and motorcycle drawings whose clients include Harley-Davidson, Guy Martin, Wired magazine, Sideburn magazine and Nike, this is a must-have for all motorcycle lovers.Read this book, even dip in and out where relevant. If it makes sense, schedule some time, clear your mind, pull on some old clothes, grab your toolbox and get going. The chapters in How to Build a Motorcycle will tell you how to complete a huge variety of tasks that will allow even the greenest of novices to get their hands dirty and start modifying with purpose. If you belong to this camp, start with some of the low-input, high-reward jobs, such as fitting bars, swapping the rear shocks or wiring in a new tail light. Even though these require relatively little work, they'll transform the look of your bike, and completing them will fill you with confidence to undertake the more difficult jobs, such as fitting more modern front forks or even making your own frame.The book comes with a glossy 32-page section on finished bikes and is a reference and the perfect gift for all fans, from those who merely like to tinker, to riders taking on a full build. ...Show more
$45.00
NZD
Category: Cars and Motorcycles
Commodore. Torana. Monaro. Holden captures the essence of these three great cars - their muscle, their romance and their engineering - as well as their glory days at racetracks such as Mount Panorama at Bathurst and Phillip Island. It celebrates 50-plus years of great Aussie motoring memories, from the original Monaro's launch in 1968 to living in the seventies through the Torana years. Then there's the Commodore era, covering the VB to ZB models from 1978 to 2020 and including the last Aussie-built V8s. Holden features photos, stories and a comprehensive history of the country's best-loved vehicles, plus a detailed analysis of all the models of these three nameplates. ...Show more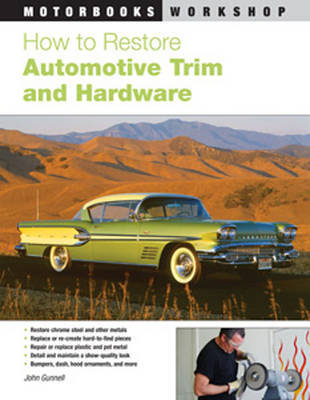 $62.00
NZD
Category: Cars and Motorcycles
When restoring classic cars the devil is in the detail - and often in the small pieces of decorative trim and hardware. One of the best car restorers in the business provides step-by-step instructions for getting those essential details just right, whether it is replacing a part or section, repair, or s imply polish or chrome. Step-by-step instructions, guidance, advice guide the reader through each step, accompanied by colour photographs. Master craftsman Jeff Lilley covers the repair of stainless steel and aluminium trim, decorative strips, fenders, bumpers, hubcaps, wheel covers, door and trunk handles and more - making this the complete, indispensable guide for anyone putting the finishing touches to their car. ...Show more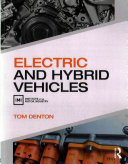 $75.99
NZD
Category: Cars and Motorcycles
The first book on electric and hybrid vehicles (EVs) written specifically for automotive students and vehicle owners Clear diagrams, photos and flow charts outline the charging infrastructure, how EV technology works, and how to repair and maintain hybrid and electric vehicles Optional IMI online eLearn ing materials enable students to study the subject further and test their knowledge Full coverage of IMI Level 2 Award in Hybrid Electric Vehicle Operation and Maintenance, IMI Level 3 Award in Hybrid Electric Vehicle Repair and Replacement, IMI Accreditation, CandG and other EV/Hybrid courses. The first book on electric and hybrid vehicles (endorsed by the IMI) starts with an introduction to the market, covering the different types of electric vehicle, costs and emissions, and the charging infrastructure, before moving on to explain how hybrid and electric vehicles work. A chapter on electrical technology introduces learners to subjects such as batteries, control systems and charging which are then covered in more detail within their own chapters. The book also covers the maintenance and repair procedures of these vehicles, including fault finding, servicing, repair and first-responder information. Case studies are used throughout to illustrate different technologies. ...Show more
$60.00
NZD
Category: Cars and Motorcycles | Series: Enthusiast's Restoration Manual Ser.
Here is the ultimate resource packed with restoration know-how on all kinds of interior fittings in your classic car.Starting with an initial cleaning, this new volume produced in close co-operation with the editors of Europe's largest vintage car magazine OLDTIMER MARKT, provides easy-to-follow guidanc e on how to repair and renovate carpets, headlinings, seats, wood and synthetic material parts, instruments, steering wheels: even how to succeed in making your radio sound just like new A special chapter is dedicated to the reproduction of parts on a 3D printer. ...Show more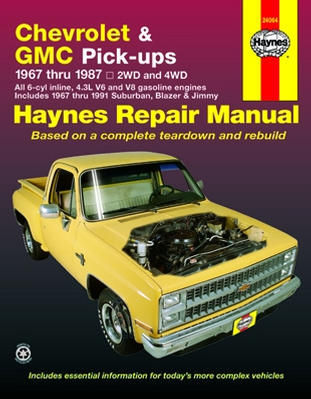 $75.00
NZD
Category: Cars and Motorcycles | Series: USA service & repair manuals
All full-size Chevrolet & GMC pickups with inline 6-cyl, 4.3L V6 and V8 gasoline engines, 2-wheel drive & 4-wheel drive. (For diesel engine, see Diesel Repair Manual, Book No. 10330) 67 - 87Blazer, Jimmy & Suburban 67 - 91