$47.99
NZD
Category: Computer
Time-tested advice on Windows 10 Windows 10 For Dummies remains the #1 source for readers looking for advice on Windows 10. Expert author Andy Rathbone provides an easy-to-follow guidebook to understanding Windows 10 and getting things done based on his decades of experience as a Windows guru. Look in side to get a feel for the basics of the Windows interface, the Windows apps that help you get things done, ways to connect to the Internet at home or on the go, and steps for customizing your Windows 10 experience from the desktop wallpaper to how tightly you secure your computer. - Manage user accounts - Customize the start menu - Find and manage your files - Connect to a printer wirelessly Revised to cover the latest round of Windows 10 updates, this trusted source for unleashing everything the operating system has to offer is your first and last stop for learning the basics of Windows   ...Show more
$47.99
NZD
Category: Computer
The easy way to get up and running with Windows 10! With Windows 10 For Seniors For Dummies, becoming familiarized with Windows 10 is a painless process. If you're interested in learning the basics of this operating system without having to dig through confusing computer jargon, look no further. This book offers a step-by-step approach that is specifically designed to assist first time Windows 10 users who are over-50, providing easy-to-understand language, large-print text, and an abundance of helpful images along the way! ?    Protect your computer Follow friends and family online Use Windows 10 to play games and enjoy media Check your security and maintenance status  Step-by-step instructions are provided to ensure that you don't get lost at any point along the way.   ...Show more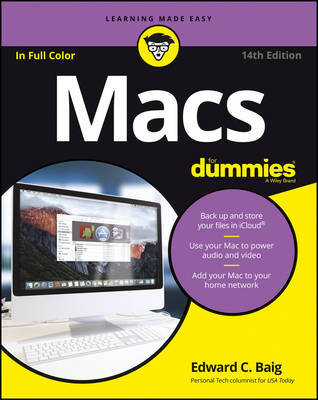 $48.99
NZD
Category: Computer
Take a bite out of all your Mac has to offer with this bestselling guide So, you joined the cool kids club and bought a Mac. Kudos! Now, do you dare admit to your sophisticated Mac mates that you still need some help figuring out how it works? No worries, Macs For Dummies is here to help! In full color for the first time ever, the latest edition of this long-running bestseller takes the guesswork out of working with your new Mac, providing easy-to-follow, plain-English answers to every possible question in the book! Whether you're trying to figure out the basics of getting around the OS X interface, learning the ins and outs of turning your Mac into a sleek productivity tool, or anything in between, Mac For Dummies makes it fast and easy to navigate your way around your new Apple computer. You'll get the know-how to rocket into cyberspace, browse the Web, send messages, back up files to the Cloud, deal with security issues, get productive with leading Mac apps, and have fun with one-stop shopping for music, movies, and media. * Navigate OS X El Capitan with confidence and ease * Use your Mac to power your audio and video systems * Add your Mac to your home network * Troubleshoot common problems when your Mac starts misbehaving Fully updated to cover the latest hardware and software releases, Macs For Dummies offers everything you need to get your geek on and make your Mac your minion. ...Show more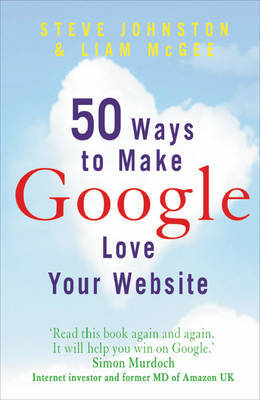 $1.99
NZD
$29.99
(93% off)
Category: Computer
Google is a dominant force on the internet, guiding millions of searches and online purchases every day. Understanding how it works and how to make the most of it is therefore essential to anyone building or running a website, whether for business or as a hobby. This easy-to-follow guide not only explai ns how Google sifts the billions of pages of information its index contains, but also shows you how you can improve the performance of your own website in Google's search results, giving specific and detailed instructions about the priority issues you need to address. Superbly practical and readable, it will prove invaluable to web designers, business people and indeed anyone whose livelihood or interests depend on understanding the internet better. "50 Ways to Make Google Love Your Website" will teach you how to: capture more of the top results for your market; keep your website clear of Google's penalties; think more like your Googling customers; win more traffic to your web pages; and, build a better website. ...Show more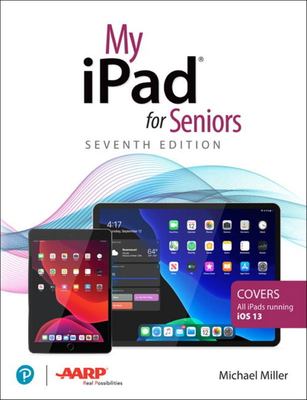 $44.99
NZD
Category: Computer | Series: My... Ser.
Covers All iPads Running iPadOS 13 Easy, clear, readable, and focused on what you want to do. Full-color, step-by-step tasks walk you through getting and keeping your iPad working just the way you want. Learn how to Discover all the new features of iPadOS 13 Wirelessly connect to and browse the Intern et, at home or away Personalize the way your iPad looks and works-including the new Dark Mode Make your iPad easier to use if you have trouble seeing or tapping the screen Use Siri's voice commands to control your iPad and find useful information Communicate with friends and family via email, text messaging, and FaceTime video chats Shoot, share, and view photos and videos Listen to streaming music and watch streaming movies and TV shows online Connect and use the Apple Pencil and Smart Keyboard Use iCloud to store and share your photos and other important data online Troubleshoot common iPad problems ...Show more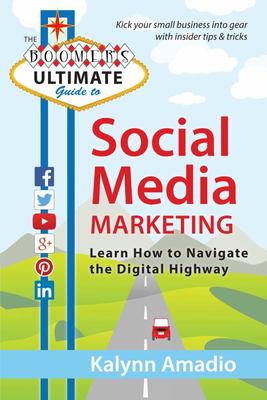 $48.99
NZD
Category: Computer
Are you a baby boomer business professional struggling to make sense of social media? Discover how to get in front of ideal prospects, increase customer retention and loyalty, and grow your business using social media. You'll see that it's fun to use social media to build your business when you have the right guide showing you the way. This book will show you: Which six social media websites you should be using; What to say and how to say it to build a vibrant community that listens to you; How to identify your ideal prospects and find them on social media sites; How to create and deliver content effectively; How to develop a social media marketing strategy, including a personalized Marketing Action Plan; How to have fun on the journey while gaining mastery over the medium. Like a travel guide, the book gives you a good overview of each social media destination, important insider tips to make your stay more enjoyable, and suggested itineraries to make travel easier as you become acclimated to the new environment. Finally, the book includes step-by-step instructions on how to set up accounts with each social media destination when you're ready to begin your journey. ...Show more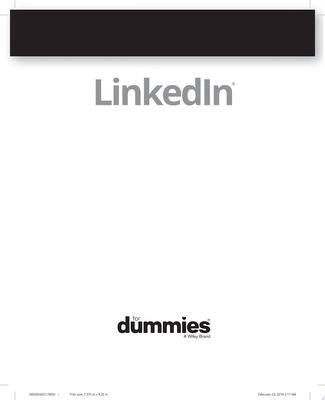 $44.99
NZD
Category: Computer
Make LinkedIn your number one professional branding tool LinkedIn is the premiere social network for professionals looking to discover new opportunities, enhance personal branding, connect with other professionals, and make career advancements. With LinkedIn For Dummies, you'll have step-by-step instruc tions on how to take advantage of the latest tools and features to do all of this and more. This book will teach you how to create an attractive profile that employers will notice, as well as ways to expand your network by making connections around the globe. You'll also learn how to best navigate the new user interface, write recommendations, take a course with LinkedIn Learning, and conduct your job search. Create an appealing, detailed profile Establish your credibility and personal brand Connect with employers and find jobs Request and write recommendations Whether you're one of LinkedIn's 500 million global members or brand new to the site, this authoritative resource helps you get the most out of the world's largest professional network. ...Show more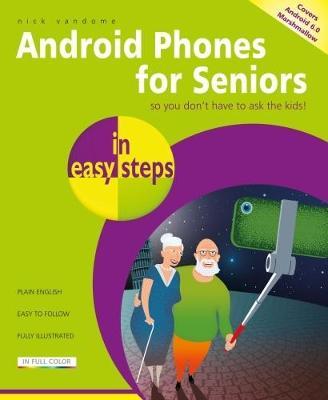 $43.00
NZD
Category: Computer | Series: In Easy Steps
Get up and running quickly with your new Android Phone.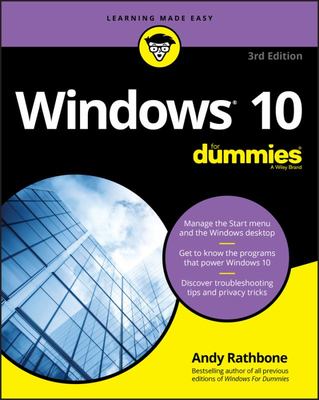 $44.99
NZD
Category: Computer
The #1 source for Windows 10 help Millions of Windows users have turned to Windows For Dummies for quick, friendly, and easy-to-understand help with their computers. Windows 10 For Dummies, 3rd Edition continues this tradition as it helps you navigate the twists and turns of Windows. Start at the begin ning to discover the basics of the Windows interface or flip to later chapters to help you work with Windows apps, connect to the Internet, or customize your privacy settings. Updated to cover the latest changes to Windows 10, this revised edition is ideal for first-time Windows users who need a guide to their operating system as well as experienced users who need a road map to the latest features. Inside, the book quickly and easily shows you how to do everything from establishing a user account, to corralling your photos, to setting up a printer, to using Windows on a tablet--and everything in between. Manage the start-up menu and the Windows desktop Get to know the programs that come with Windows 10 Discover troubleshooting tips and privacy tricks Be productive at home or in the office If you use Windows 10, you'll want to keep this updated edition of the trusty companion nearby as you make your way around the new OS. ...Show more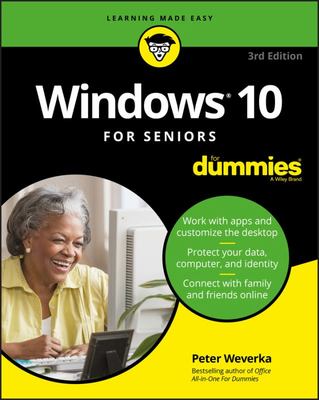 $44.99
NZD
Category: Computer
Get up to speed on Windows 10 With Windows 10 For Seniors For Dummies, getting familiar with Windows 10 is a painless process. If you're interested in learning the basics of this operating system without having to dig through confusing computer jargon, look no further. This book uses a step-by-step ap proach that is specifically designed to assist first-time Windows 10 users who are over-50, providing easy-to-understand language, large-print text, and an abundance of helpful images along the way Work with Windows 10 on any device Upload, edit, and download pictures Play games and enjoy social media Keep your system secure Perform routine maintenance If you've just purchased your first computer or upgraded to a new model, Windows 10 For Seniors For Dummies offers everything you need to make the transition as smooth as possible ...Show more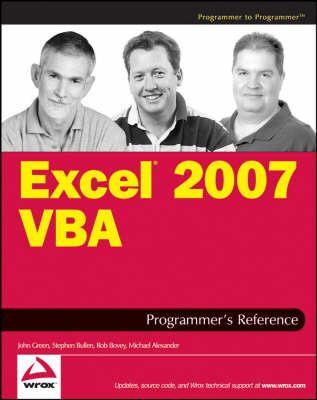 $71.99
NZD
Category: Computer
Get ready to take your Excel applications to the next level by harnessing the power of the VBA language. This comprehensive resource will help you gain more control over your spreadsheets by using VBA while also showing you how to develop more dynamic Excel applications for other users. From introductor y concepts to advanced developer topics, it guides you through every aspect of Excel 2007, including the Ribbon and the XML file formats. ...Show more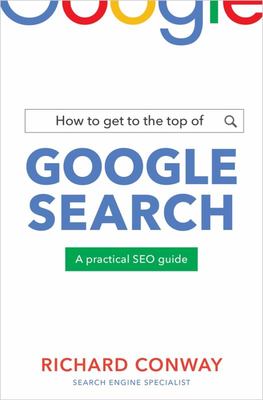 $35.00
NZD
Category: Computer
Anyone trying to sell anything wants potential customers to be able to find them straight away when searching online. This book tells them how.It has been written by a professional search engine consultant. Richard Conway started his company, Pure SEO, in 2009 with just $200 to spend on a single web pag e. From there, mostly using digital marketing, he has expanded the business to four offices in New Zealand and Australia. Pure SEO has been listed by Deloitte in the fastest-growing 500 tech companies in the Asia Pacific region for the past five years.This practical guide cuts through the mis-information and sets the record straight on what actions you need to take, so searchers will find your product quickly and easily. It covers keywords, website content and structure, mobile search and optimisation, loading speed of your website and how that affects searches, planning content to make it easily searchable, tracking tools and much much more.With Australasian-focused statistics and insights, as well as advice about how these two markets differ, the book is an authoritative and accessible 'how to' resource.Case studies and Q&A sections provide real-life dos and don'ts. As well as actionable advice and 'red flags' to avoid, the book also looks ahead to consider the future of search marketing. ...Show more