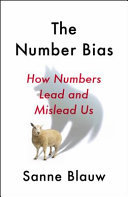 $37.99
NZD
Category: Finance & Economics
Even if you don't consider yourself a numbers person, you are a numbers person. The time has come to put numbers in their place. Not high up on a pedestal, or out on the curb, but right where they belong: beside words. It is not an overstatement to say that numbers dictate the way we live our lives. Th ey tell us how we're doing at school, how much we weigh, who might win an election and whether the economy is booming. But numbers aren't as objective as they may seem; behind every number is a story. Yet politicians, businesses and the media often forget this - or use it for their own gain. Sanne Blauw travels the world to unpick our relationship with numbers and demystify our misguided allegiance, from Florence Nightingale using statistics to petition for better conditions during the Crimean War to the manipulation of numbers by the American tobacco industry and the ambiguous figures peddled during the EU referendum. Taking us from the everyday numbers that govern our health and wellbeing to the statistics used to wield enormous power and influence, The Number Bias counsels us to think more wisely. "A beautifully accessible exploration of how numbers shape our lives, and the importance of accurately interpreting the statistics we are fed. The Number Bias will give even the most maths-averse reader the tools they need to navigate our data-rich world." - Angela Saini, author of Superior  "The Number Bias combines vivid storytelling with authoritative analysis to deliver a warning about the way numbers can lead us astray - if we let them." - Tim Harford ...Show more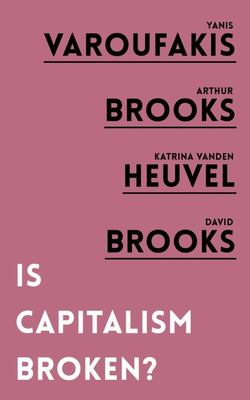 Is Capitalism Broken?
by Yanis Varoufakis (Author) , Arthur Brooks (Author) , Katrina vanden Heuvel (Author) , David Brooks (Author
$18.99
NZD
Category: Finance & Economics
'We need to organise politically to defend the weak, empower the many and prepare the ground for reversing the absurdities of capitalism.' - Yanis Varoufakis 'Capitalism over the past twenty-five years has been an incredible moral good.' - David Brooks There is a growing belief that the capitalist syste m no longer works. Inequality is rampant. The environment is being destroyed for profits. In some western nations, life expectancy is even falling. Political power is wielded by wealthy elites and big business, not the people. But for proponents of capitalism, it is the engine of progress, not just making all of us materially better off, but helping to address everything from women's rights to political freedoms. We seem to stand at a crossroads- do we need to fix the system as a matter of urgency, or would it be better to hold our nerve? ...Show more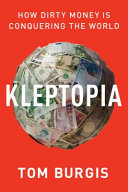 $69.99
NZD
Category: Finance & Economics
'If you think the UK isn't corrupt, you haven't looked hard enough ... This new and terrifying book follows a global current of dirty money, and the murders and kidnappings required to sustain it' George Monbiot, Guardian 'When you pick this book up, you won't be able to put it down' Misha Glenny, autho r of McMafia 'Combines forensic investigative journalism with the narrative propulsion of a literary thriller. The result is a masterful, gripping read that is all the more disturbing because it's true' Nathan Filer, bestselling author of The Shock of the Fall 'The architects of our national security would do well to bring to their meetings a well-thumbed copy of Kleptopia ... Incendiary' Edward Lucas, The Times In this real-life thriller packed with jaw-dropping revelations, award-winning investigative journalist Tom Burgis reveals a terrifying global web of corruption. Kleptopia follows the dirty money that is flooding the global economy, emboldening dictators and poisoning democracies. From the Kremlin to Beijing, Harare to Riyadh, Paris to the Trump White House, it shows how the thieves are uniting - and the terrible human cost. A body in a burned-out Audi. Workers riddled with bullets in the Kazakh desert. A rigged election in Zimbabwe. A British banker silenced and humiliated for trying to expose the truth about the City of London - the world's piggy bank for blood money. Riveting, horrifying and written like fiction, this book shows that while we are looking the other way, all that we hold most dear is being stolen. ...Show more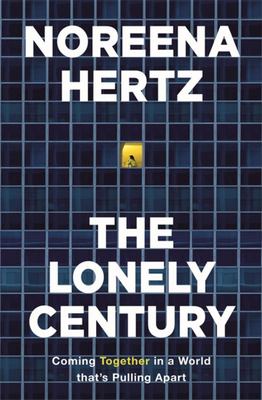 $37.99
NZD
Category: Finance & Economics | Reading Level: near fine
A radical call to arms and a bold new vision of how we must act, fast, to reconnect society at individual, government and business level, from a global economist hailed by the Observer as 'one of the world's leading thinkers'. Professor Noreena Hertz has travelled the world to explore the loneliness epi demic first hand: 'renting a friend' in Japan, visiting co-habitation spaces in Israel and trying a week experienced entirely online. From the spread of social media and the rise of AI to the architecture of our cities and the growing elderly population, loneliness is a global issue that is affecting our health and financial security. She takes on a world increasingly dominated by big business and consumerism, and challenges us all - and most importantly, our politicians, business leaders and economists - to take urgent action to ensure we survive and thrive in the centuries to come. The Lonely Century is a bold, game-changing book that has the power to transform how we behave. ...Show more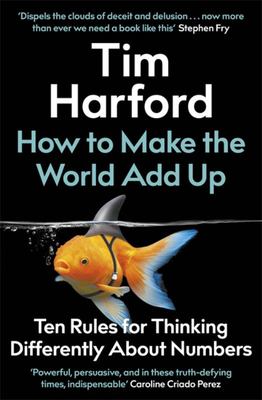 $37.99
NZD
Category: Finance & Economics
'If you aren't in love with stats before reading this book, you will be by the time you're done. Powerful, persuasive, and in these truth-defying times, indispensable' - Caroline Criado Perez, author of Invisible Women 'Fabulously readable, lucid, witty and authoritative . . . Every politician and jour nalist should be made to read this book, but everyone else will get so much pleasure and draw so much strength from the joyful way it dispels the clouds of deceit and delusion' - Stephen Fry When was the last time you read a grand statement, accompanied by a large number, and wondered whether it could really be true? Statistics are vital in helping us tell stories - we see them in the papers, on social media, and we hear them used in everyday conversation - and yet we doubt them more than ever. But numbers - in the right hands - have the power to change the world for the better. Contrary to popular belief, good statistics are not a trick, although they are a kind of magic. Good statistics are not smoke and mirrors; in fact, they help us see more clearly. Good statistics are like a telescope for an astronomer, a microscope for a bacteriologist, or an X-ray for a radiologist. If we are willing to let them, good statistics help us see things about the world around us and about ourselves - both large and small - that we would not be able to see in any other way. In How to Make the World Add Up, Tim Harford draws on his experience as both an economist and presenter of the BBC's radio show 'More or Less'. He takes us deep into the world of disinformation and obfuscation, bad research and misplaced motivation to find those priceless jewels of data and analysis that make communicating with numbers worthwhile. Harford's characters range from the art forger who conned the Nazis to the stripper who fell in love with the most powerful congressman in Washington, to famous data detectives such as John Maynard Keynes, Daniel Kahneman and Florence Nightingale. He reveals how we can evaluate the claims that surround us with confidence, curiosity and a healthy level of scepticism. Using ten simple rules for understanding numbers - plus one golden rule - this extraordinarily insightful book shows how if we keep our wits about us, thinking carefully about the way numbers are sourced and presented, we can look around us and see with crystal clarity how the world adds up. ...Show more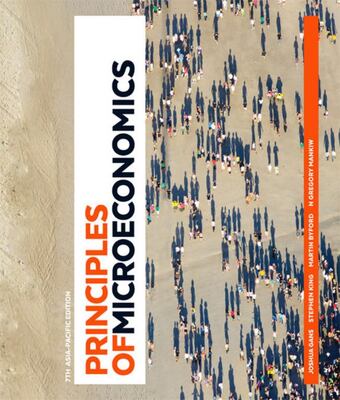 Principles of Microeconomics
by Joshua Gans; Stephen King; N. Gregory Mankiw; Martin Byford
$178.00
NZD
Category: Finance & Economics
Principles of Microeconomics 7th edition caters for a single semester introductory unit in Microeconomics. The latest edition of this text continues to focus on important concepts and analyses necessary for students in an introductory economics course. In keeping with the authors' philosophy of showing students the power of economic tools and the importance of economic ideas, this edition pays careful attention to regional and global policies and economic issues, such as climate change and resource taxation. * Discusses microeconomic reform throughout the chapters on firm behaviour and industrial organisation, rather than as a separate topic * Teaches students about the differences between price and quantity competition in oligopoly, and makes the latest game-theoretic thinking on these issues accessible to introductory economics students * 'Frontiers of microeconomics' chapter goes beyond standard microeconomics to examine cutting-edge issues such as the role of information, political economy and behavioural economics; all of which help explain more of what happens in the real world This edition is supported with rich digital resources including MindTap, Aplia, and CourseMate, comprising flashcards, graphing workshops, games, quizzes, and videos as well as referring students to the online Search me! database. ...Show more
$27.99
NZD
Category: Finance & Economics | Reading Level: near fine
'A hopeful book about the potential for human progress when we work off facts rather than our inherent biases.' BARACK OBAMA 'One of the most important books I've ever read - an indispensable guide to thinking clearly about the world.' BILL GATES 'Hans Rosling tells the story of "the secret silent mirac le of human progress" as only he can. But Factfulness does much more than that. It also explains why progress is so often secret and silent and teaches readers how to see it clearly.' MELINDA GATES Factfulness: The stress-reducing habit of only carrying opinions for which you have strong supporting facts. When asked simple questions about global trends - why the world's population is increasing; how many young women go to school; how many of us live in poverty - we systematically get the answers wrong. So wrong that a chimpanzee choosing answers at random will consistently outguess journalists, Nobel laureates, and investment bankers. In Factfulness, Professor of International Health and a man who can make data sing, Hans Rosling, together with his two long-time collaborators Anna and Ola, offers a radical new explanation of why this happens, and reveals the ten instincts that distort our perspective. It turns out that the world, for all its imperfections, is in a much better state than we might think. But when we worry about everything all the time instead of embracing a worldview based on facts, we can lose our ability to focus on the things that threaten us most. Inspiring and revelatory, filled with lively anecdotes and moving stories, Factfulness is an urgent and essential book that will change the way you see the world. ...Show more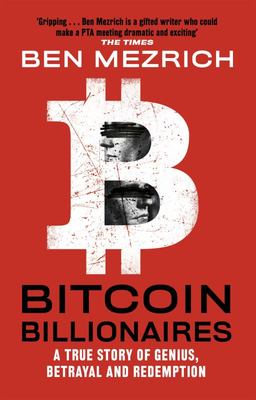 $27.99
NZD
Category: Finance & Economics
From Ben Mezrich, the New York Times bestselling author of The Accidental Billionaires and Bringing Down the House, comes Bitcoin Billionaires - the fascinating story of brothers Tyler and Cameron Winklevoss's big bet on crypto-currency and its dazzling pay-off. Ben Mezrich's 2009 bestseller The Accide ntal Billionaires is the definitive account of Facebook's founding and the basis for the Academy Award-winning film The Social Network . Two of the story's iconic characters are Harvard students Tyler and Cameron Winklevoss: identical twins, Olympic rowers, and foils to Mark Zuckerberg. Bitcoin Billionaires is the story of the brothers' redemption and revenge in the wake of their epic legal battle with Facebook. Planning to start careers as venture capitalists, the brothers quickly discover that no one will take their money after their fight with Zuckerberg. While nursing their wounds in Ibiza, they accidentally run into an eccentric character who tells them about a brand-new idea: cryptocurrency. Immersing themselves in what is then an obscure and sometimes sinister world, they begin to realize crypto" is, in their own words, "either the next big thing or total bulls - t." There's nothing leftto do but make a bet. From the Silk Road to the halls of the Securities and Exchange Commission, Bitcoin Billionaires will take us on a wild and surprising ride while illuminating a tantalizing economic future. On November 26, 2017, the Winklevoss brothers became the first bitcoin billionaires. Here's the story of how they got there - as only Ben Mezrich could tell it. " ...Show more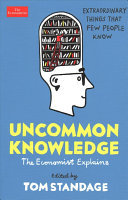 $24.99
NZD
Category: Finance & Economics
The world can be an amazing place if you know the right questions to ask:How did carrots become orange? What's stopping us from having a four-day week? How can we remove all the broken bits of satellite from orbit? If everything is so terrible, why is the global suicide rate falling?The keen minds of th e Economist love to look beyond everyday appearances to find out what really makes things tick. In this latest collection of The Economist Explains, they have gathered together the juiciest fruits of their never-ending quest for answers. For an uncommonly interesting read, take a peek at some Uncommon Knowledge - and pass it on! The world only gets more amazing when discoveries are shared. ...Show more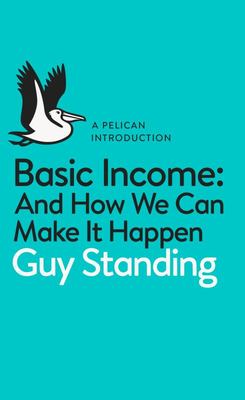 $28.00
NZD
Category: Finance & Economics | Series: Pelican Bks.
'Basic Income is an idea whose time has come, and Guy Standing has pioneered our understanding of it...Standing's analysis is vital' Paul Mason 'Guy Standing has been at the forefront of the movement for nearly 4 decades, and in this superb and thorough survey he explains how it works and why it has the potential to revitalise life and democracy in our societies. This is an essential book.' Brian Eno Shouldn't everyone receive a stake in society's wealth? Could we create a fairer world by granting a guaranteed income to all? What would this mean for our health, wealth and happiness? Basic Income is a regular cash transfer from the state, received by all individual citizens. It is an acknowledgement that everyone plays a part in generating the wealth currently enjoyed only by a few. Political parties across the world are now adopting it as official policy and the idea generates headlines every day. Guy Standing has been at the forefront of thought about Basic Income for the past thirty years, and in this book he covers in authoritative detail its effects on the economy, poverty, work and labour; dissects and disproves the standard arguments against Basic Income; explains what we can learn from pilots across the world and illustrates exactly why a Basic Income has now become such an urgent necessity. ...Show more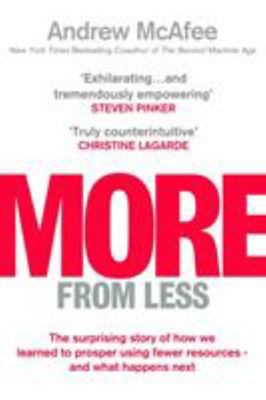 $37.99
NZD
Category: Finance & Economics
Bestselling author and co-director of the MIT Initiative on the Digital Economy Andrew McAfee says there's a new reason for optimism: we're past the point of 'peak stuff' - from here on out, it'll take fewer resources to make things, and cost less to lead a comfortable life. This turn of events invalid ates the predictions of overpopulation alarmists and those who argue we need to drastically reduce our conception of how much is enough. What has made this turnabout possible? One thing primarily: the collaboration between technology and capitalism. Capitalism's quest for higher profits is a quest for lower costs; materials and resources are expensive, and technological progress allows companies to use fewer of them even as they grow their markets. Modern smartphones take the place of cameras, GPS units, landline telephones, answering machines, tape recorders and alarm clocks. Precision agriculture lets farmers harvest larger crops while using less water and fertiliser. Passenger cars get lighter, which makes them cheaper to produce and more fuel-efficient. This means that, even though there'll be more people in the future, and they'll be wealthier and consume more, they'll do so while using fewer natural resources. For the first time ever, and for all time to come, humans will live more prosperous lives while treading more lightly on the Earth. The future is not all bright, cautions McAfee. He warns of issues that still haven't been fully solved. (For example, our oceans are still vulnerable to overfishing; global warming is still running largely unchecked; and even as 'dematerialisation' - the reduced need for raw materials - improves our global situation, power and resources are getting more concentrated. That creates an even larger division between the haves and the have nots.) More From Less is a revelatory, paradigm-shifting account of how we've stumbled into an unexpected balance with nature, and the possibility that our most abundant centuries are ahead of us. ...Show more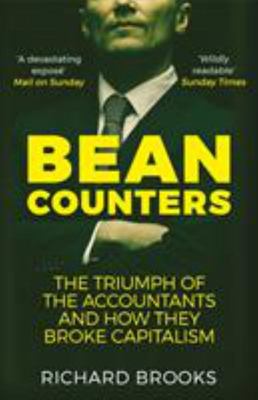 $24.99
NZD
Category: Finance & Economics
'A devastating exposé.' Mail on Sunday The world's 'Big Four' accountancy firms - PwC, Deloitte, Ernst & Young, and KPMG - have become a gilded elite. Up in the high six figures, an average partner salary rivals that of a Premier League footballer. But how has the seemingly humdrum profession of ac countancy got to this level? And what is the price we pay for their excesses? Leading investigative journalist Richard Brooks charts the profession's rise to global influence and offers a gripping exposé of the accountancy industry. From underpinning global tax avoidance to corrupting world football, Bean Counters reveals how the accountants have used their central role in the economy to sell management consultancy services that send billions in fees its way. A compelling history informed by numerous insider interviews, this is essential reading for anyone interested in how our economy works and the future of accountancy. ...Show more
Items per page:
1 - 12 of 12