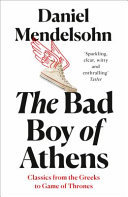 $27.99
NZD
Category: Popular Culture
'Mendelsohn takes the classical costumes off figures like Virgil and Sappho, Homer and Horace ... He writes about things so clearly they come to feel like some of the most important things you have ever been told.' - Sebastian Barry. Over the past three decades, Daniel Mendelsohn's essays and reviews h ave earned him a reputation as 'our most irresistible literary critic' (New York Times). This striking new collection exemplifies the way in which Mendelsohn - a classicist by training - uses the classics as a lens to think about urgent contemporary debates. There is much to surprise here. Mendelsohn invokes the automatons featured in Homer's epics to help explain the AI films Ex Machina and Her, and perceives how Ted Hughes sought redemption by translating a play of Euripides (the 'bad boy of Athens') about a wayward husband whose wife returns from the dead. There are essays on Sappho's sexuality and the feminism of Game of Thrones; on how Virgil's Aeneid prefigures post-World War II history and why we are still obsessed with the Titanic; on Patrick Leigh Fermor's final journey, Karl Ove Knausgaard's autofiction and the plays of Tom Stoppard, Tennessee Williams, and Noël Coward. The collection ends with a poignant account of the author's boyhood correspondence with the historical novelist Mary Renault, which inspired his ambition to become a writer. In The Bad Boy of Athens, Mendelsohn provokes and dazzles with erudition, emotion and tart wit while his essays dance across eras, cultures and genres. This is a provocative collection which sees today's master of popular criticism using the ancient past to reach into the very heart of modern culture. ...Show more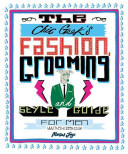 $9.99
NZD
$34.99
(71% off)
Category: Popular Culture
The geek look (casual, comfortable, and just a little offbeat) is in And Chic Geek is the online magazine that teaches today's geeks (and geek wannabes) how to achieve it. Marcus Jaye, men's style guru for the magazine, takes the guesswork out of achieving geekness in this comprehensive guide, covering all matters of fashion and grooming for every occasion, from an all-nighter in the cube to a formal wedding. Includes up-to-the minute advice from leading designers, a Geekipedia (glossary of fashion terms), and lots of photos to show how it's done. ...Show more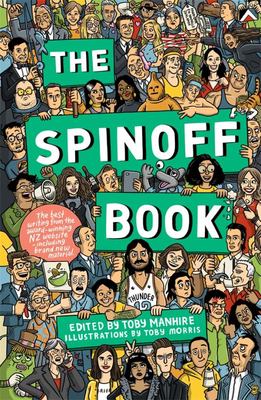 $38.00
NZD
Category: Essays | Reading Level: near fine
Five years ago, The Spinoff burst onto New Zealand's media scene with smart, screamingly funny and seriously relevant writing. Since then, it has enraged and inspired all the right people, respectably won Website of the Year at the 2019 Voyager Media Awards, and expanded into television, podcasts and no w - shockingly - a book. Edited by Toby Manhire, it's jam-packed with The Spinoff's best work, along with full-colour artwork by Toby Morris, photography, collage, poetry and a clutch of new and exclusive essays. Simon Wilson, Jemaine Clement, Lorde, and Jesse Mulligan rub shoulders with Spinoff stars like Alex Casey, Madeleine Chapman and Emily Writes. From Shortland Street to sports, feminism to fashion and current events to Kiwi onion dip, this is an engrossing, original take on everything that matters in Aotearoa New Zealand in the 21st century. Featuring: Toby Morris Hera Lindsay Bird Leonie Hayden Mich le A'Court Ashleigh Young Lorde Jemaine Clement Alex Casey Madeleine Chapman Duncan Greive Simon Wilson Aldous Harding Emily Writes Scotty Stevenson David Farrier ...and more "The Spinoff is where we find stories no one else is covering . . . stories we need to hear." 2019 Voyager Media Awards Judges "Right now, every left-leaning, media-savvy, university-educated hipster you know (and probably their baby-boomer parents) is reading The Spinoff." Sunday magazine "Crap and a waste of our money." Mike Hosking ...Show more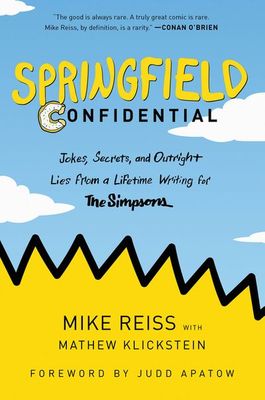 $35.00
NZD
Category: Popular Culture
One of Vulture's Top-10 Comedy Books of 2018 A "Must" pick by Entertainment Weekly An A.V. Club "Best Books of June" selection A "New and Noteworthy" selection by USA Today In celebration of The Simpsons thirtieth anniversary, the show's longest-serving writer and producer offers a humorous look at the writing and making of the legendary Fox series that has become one of the most revered artistic achievements in television history. Four-time Emmy winner Mike Reiss--who has worked on The Simpsons continuously since episode one in 1989--shares stories, scandals, and gossip about working with America's most iconic cartoon family ever. Reiss explains how the episodes are created, and provides an inside look at the show's writers, animators, actors and celebrity guests. He answers a range of questions from Simpsons fans and die-hards, and reminisces about the making of perennially favorite episodes. In his freewheeling, irreverent comic style, Reiss reflects on his lifetime inside The Simpsons--a personal highlights reel of his achievements, observations, and favorite stories. Springfield Confidential exposes why Matt Groening decided to make all of the characters yellow; dishes on what it's like to be crammed in a room full of funny writers sixty hours a week; and tells what Reiss learned after traveling to seventy-one countries where The Simpsons is watched (ironic note: there's no electricity in many of these places); and even reveals where Springfield is located He features unique interviews with Judd Apatow, who also provided the foreword, and Conan O'Brien, as well as with Simpsons legends Al Jean, Nancy Cartwright, Dan Castellaneta, and more. Like Cary Elwes' As You Wish, Jennifer Keishin Armstrong's Seinfeldia, and Chris Smith's The Daily Show: An Oral History, Springfield Confidential is a funny, informational, and exclusive look at one of the most beloved programs in all of television land. ...Show more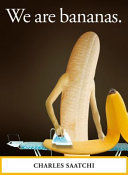 $39.99
NZD
$49.99
(20% off)
Category: Popular Culture
In his new book, Charles Saatchi looks at hard-to-believe bewildering facts. Amongst the startling images, these mystifying hidden stories are explained in Saatchi's entertaining, succinct style.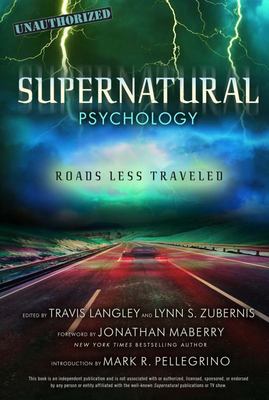 Supernatural Psychology - Roads Less Traveled
by Travis Langley (Editor); Jonathan Maberry (Foreword by); Mark R. Pellegrino (Introduction by); Lynn S. Zubernis (Editor)
$24.99
NZD
Category: Popular Culture
Who hunts monsters and why? What drives heroes to keep going no matter how bad things get? This compendium of 21 chapters offers a fascinating look into the shadows and the psychology behind the poplar TV series Supernatural. Book jacket.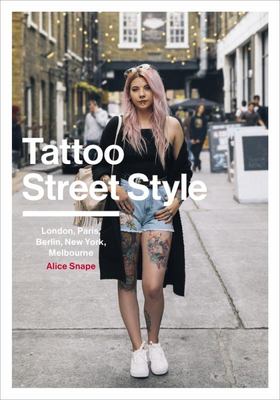 $50.00
NZD
Category: Popular Culture
Celebrate your uniqueness. Inspiring and captivating,Tattoo Street Styleis a tribute to creativity and self-expression, a celebration of body, beauty and style, a manifesto for redefining the rules. Over four hundred original portraits capture extraordinary tattooed people from around the world, in New York, LA, Melbourne, Berlin, Amsterdam, Paris, London and Brighton. A curated and eclectic snapshot of today's modern tattoo culture. Features profiles and interviews with some of the world's most creative and exciting artists and studios. Also includes comprehensive infographic-style directories; perfect if you're looking for inspiration. ...Show more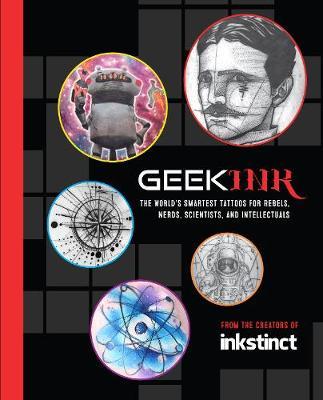 $36.99
NZD
Category: Popular Culture
Exhibiting cutting-edge designs from the most sought-after and acclaimed contemporary tattoo artists worldwide, Geek Ink presents magnificent ideas for tattoos on themes from science fiction and fantasy, as well as a wide range of topics across science, mathematics, literature, and philosophy. With comm entary from creators of the Inkstinct project--which connects people with the finest tattoo art from 380,000 studios worldwide and has an Instagram fan base of more than 1 million--as well as interviews with world-renowned masters like Eva Krbdk (460K followers), David Cote (232K followers), and Thomas Eckeard (169K followers), this is the definitive tattoo inspiration sourcebook for hipsters, bookworms, scientists, academics, engineers, and, of course, geeks ...Show more
Items per page:
1 - 8 of 8