Yoga: Relaxation,Postures ...
by Charmaine Yabsley; Martin Clark (Foreword by); David Smith
$14.99
NZD
$29.99
(50% off)
Category: Fitness | Series: Health and Wellbeing Ser.
Yoga is a popular physical, mental, and spiritual discipline that originated in ancient India. Various traditions of yoga can be found in Hinduism, Buddhism, Jainism and Sikhism, and in recent years Western culture has embraced yoga's power of simplicity, stillness and mental poise. This accessible new book focuses on a series of exercises, body motions and self-disciplines that offer the benefits of yoga to everyone. Featuring specially commissioned practical photography, step-by-step instruction, and an introduction to the entire scope of the system of yoga. ...Show more
$37.00
NZD
Category: Fitness
Women are not small men. Stop eating and training like one. Because most nutrition products and training plans are designed for men, it's no wonder that so many female athletes struggle to reach their full potential. ROAR is a comprehensive, physiology-based nutrition and training guide specifically de signed for active women. This book teaches you everything you need to know to adapt your nutrition, hydration, and training to your unique physiology so you can work with, rather than against, your female physiology. Exercise physiologist and nutrition scientist Stacy T. Sims, PhD, shows you how to be your own biohacker to achieve optimum athletic performance. Complete with goal-specific meal plans and nutrient-packed recipes to optimize body composition, ROAR contains personalized nutrition advice for all stages of training and recovery. Customizable meal plans and strengthening exercises come together in a comprehensive plan to build a rock-solid fitness foundation as you build lean muscle where you need it most, strengthen bone, and boost power and endurance. Because women's physiology changes over time, entire chapters are devoted to staying strong and active through pregnancy and menopause. No matter what your sport is--running, cycling, field sports, triathlons--this book will empower you with the nutrition and fitness knowledge you need to be in the healthiest, fittest, strongest shape of your life. ...Show more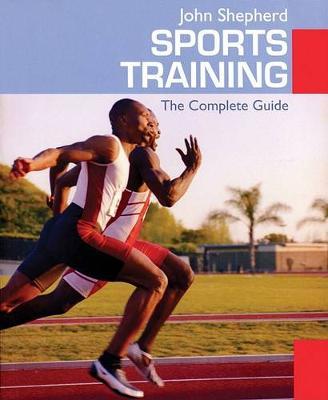 $24.99
NZD
Category: Fitness
Valuable information on training for athletes and coaches at all levels of competition. Outside of professional sports, the quality of athletic training is dangerously inconsistent. Most athletes who compete on school teams, in community sports programs or just on their own do not receive the training n eeded to improve their performance and prevent serious game-ending injuries. Sports Training: The Complete Guide is the definitive, practical resource and guidebook for competitors, coaches and trainers. It provides the building blocks for athletic training that will maximize speed, endurance and power. John Shepherd demystifies sports science for readers by starting with the basics and progressing to a specific training plan that every athlete needs. Training theory is explained in simple, easy-to-understand terms before modern training methods and techniques are tackled. Sports Training: The Complete Guide offers specific information for: Designing and implementing training plans Training for individual and team sports Understanding sports psychology Training both younger and older athletes. Sports Training: The Complete Guide contains a wealth of sports-science knowledge on training for coaches, trainers and athletes and delivers practical results at all levels of competition. ...Show more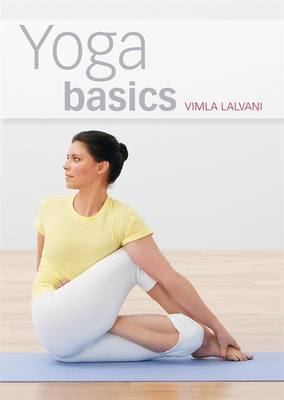 $9.99
NZD
$19.99
(50% off)
Category: Fitness | Series: Pyramid Paperbacks
Yoga is one of the best ways to achieve top-to-toe fitness. It improves muscle tone and flexibility, boosts energy levels, increases concentration and relieves stress. Yoga Basics is the perfect companion for beginners, and a great source of reference for experienced practitioners.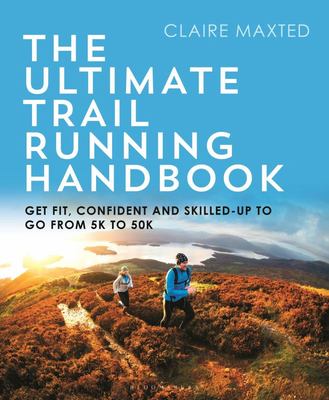 $32.99
NZD
Category: Fitness
From your first 5k up to trail marathon level, this is the ultimate guide to trail running.   From complete beginners to seasoned off-road runners, The Ultimate Trail Running Handbook has all the training and nutrition advice, skills, gear and motivation you need to become a fit and confident trail ru nner.   There are training plans that take newcomers from 5k parkrun level all the way to a first trail marathon. And if you're already an experienced runner, you'll find the strength-work, injury prevention moves and training plans to take you to the next level with your best performance ever. To keep you enjoying every step, there are inspiring stories from real trail runners and the best advice from top off-road athletes, coaches and experts. Running myths are busted, excuses not to run are countered and there are great ideas to get friends and family our on the trails too.   Keeping you going strong, there are over 30 easy recipes to fuel you both in training and racing. And if you want to explore more, the navigation and route planning information makes it easy for you to create an exciting off-road adventure.   Trail running is such a wonderful way to see the world, so the final chapter covers the best races from all over the globe, with essential advice from the pros. This book arms you with the best possible chance of achieving your next trail running challenge, whether it's a fast time on a well-loved local hill, or a destination race to be savored in New Zealand. If you're a trail runner or would like to become one, this book is your new best friend. ...Show more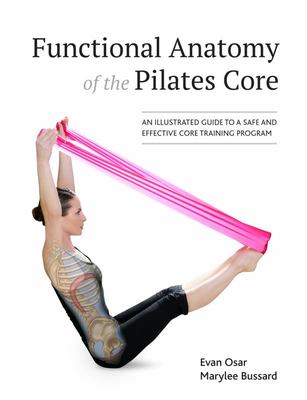 $14.99
NZD
Category: Fitness
This book is the first to illustrate the essential connection between the functional anatomy of the body's core and its application during Pilates' fundamental core exercises. Focusing on the inherent potential of the human body to stabilize and move, Dr. Evan Osar and Marylee Bussard combine the most c urrent research around core stabilization with six fundamental Pilates principles to offer simple, easy-to-use strategies for relieving discomfort and improving pain-free movement. With more than 290 full-color illustrations, Functional Anatomy of the Pilates Coreprovides both Pilates practitioners and professional teachers with a comprehensive understanding of how the core functions and how stabilization helps promote health and proper movement patterns through the development of balanced muscles, joint alignment, and core control. The authors apply current research on neuroplasticity, the brain's capacity to reorganize itself by developing new neuronal connections, and on the function of fascia, the matrix-like connective tissue of the body, to explain the six fundamental principles of Pilates-Centering, Concentration, Control, Precision, Breath, and Flow. They show how to avoid muscle imbalances, chronic tightness, and pain by incorporating the principles of functional anatomy during exercise. Readers learn how to- Achieve the alignment, breathing, and control required for developing optimal posture and movement Alleviate non-optimal habits that relate to common postural dysfunction, muscle imbalances, and chronic tightness Integrate the fundamental Pilates exercises in order to develop a more stable core and eliminate the risks of common injuries while accomplishing one's health and fitness goals ...Show more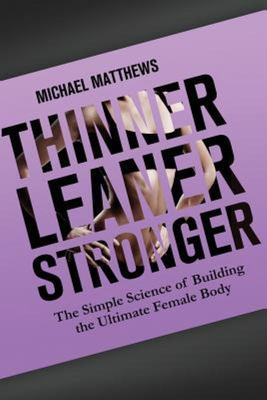 $45.00
NZD
Category: Fitness | Series: The\Women's Fitness Ser.
If you want to get muscular, lean, and strong as quickly as possible without steroids, good genetics, extreme dieting, or wasting ridiculous amounts of time in the gym . . . regardless of your age . . . you want to read this book.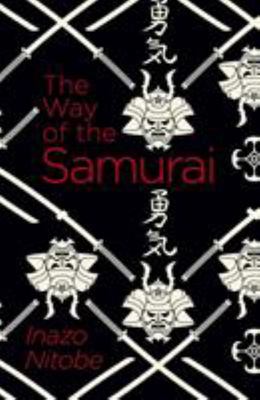 $9.99
NZD
Category: Fitness
Justice, courage, loyalty, self control: the qualities essential to the Samurai warriors of Japan are those that we all aspire to. In this classic work, originally published as Bushido: The Soul of Japan, Inazo Nitobe explores the moral code of the Japanese warrior class, from the importance of politene ss rituals to the ultimate chilling self sacrifice: hara-kiri or suicide. Nitobe's engaging text conjures up a world of chivalric principles and brutal warfare - a fading world, but one that has resonance in modern Japanese society and around the world.This beautifully illustrated edition contains an introduction by John Baldock, and authentic Japanese images throughout. ...Show more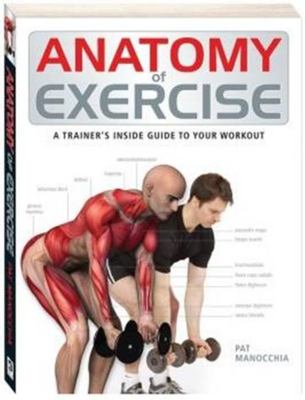 $32.00
NZD
Category: Fitness | Series: The Anatomy Series
The Anatomy of series provide a comprehensive and detailed reference into the anatomy of various exercises and body parts. Discover what goes on beneath the skin and see which muscles you are exercising and stretching. A solid understanding of muscle building and stretching is the key to achieving a hea lthy back and a supple body. With full-colour photographs, clear step-by-step instructions for each movement and tips on what to look for, these books provide essential insights into your body and your exercise and stretching routines. 200,000 Anatomy of titles sold to date. Full-colour photographs of the muscles inside the body to highlight the impact of the exercise and stretch. Includes exercise and stretching routines, and a photographic index. ...Show more
$30.00
NZD
Category: Fitness
Are you new to yoga and seek a calming introduction to the practice? Or an experienced practitioner who seeks a gentler style that will help heal your body while calming your soul? Unlike more strenuous forms of yoga, restorative yoga emphasises long, gentle stretches, with multiple props to aid and sup port the movements. It's the perfect style for those who seek calm and comfort or for those who are just beginning their yoga journey and desire a friendlier approach. Restorative Yoga is the perfect step-by-step guide for creating your personal restorative journey, with beautiful photography, 35 restorative poses, and 15 healing sequences for a variety of conditions including anxiety, insomnia, exhaustion, neck and shoulder pain, hip and back pain, and more. Also included is practical information on the benefits of restorative yoga, integrating props into your routines, performing basic starting and finishing poses, creating a peaceful space for your practice, breathing techniques, balancing your energy centers, and more. ...Show more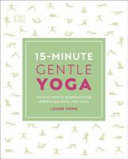 $24.00
NZD
Category: Fitness | Series: 15 Minute Fitness
Do you struggle to find time for regular yoga practice? Stress no more- these four 15-minute programmes for beginners offer the flexibility and ease of use that busy lifestyles demand. At home, with just a mat and a few household items, ease tension, increase vitality, and get the flexible body you've a lways wanted by regularly practising these 15-minute routines. Clear step-by-step photographs paired with easy-to-follow instructions explain exactly what to do in each asana, and at the end of each 15-minute programme there's an at-a-glance summary of the routine. 15 Minute Gentle Yoga will inspire you to make yoga part of your weekly routine, so you soon reap the benefits of enhanced health and wellness. ...Show more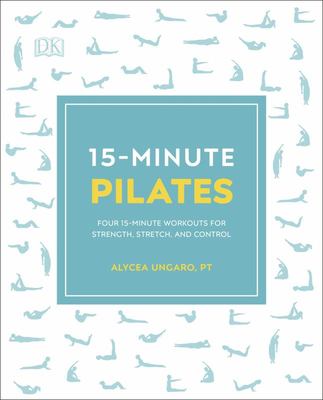 $24.00
NZD
Category: Fitness | Series: 15 Minute Fitness
Do you struggle to practise Pilates regularly? Stress no more- these four 15-minute programmes offer the flexibility and ease of use that busy lifestyles demand. At home, with just a mat and some weights, build these 15-minute routines into your week to get the lean, sculpted body you've always wanted. Clear step-by-step photographs paired with easy-to-follow instructions explain exactly what to do in each move, targeted "feel it here" graphics help you to understand which part of your body to focus on, and at-a-glance reminders at the end of each 15-minute programme show all the poses in sequence. 15 Minute Pilates will inspire you to make Pilates part of your weekly routine, so you soon reap the benefits of enhanced health and wellness. ...Show more