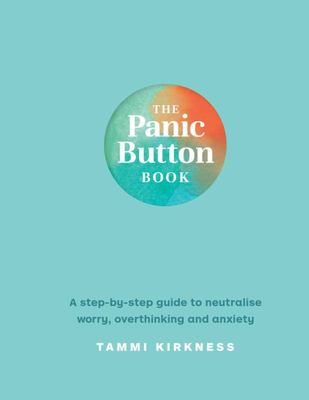 $22.99
NZD
Category: Psychology / Sociology:
Practical illustrated toolkit to ease worry and panic by an anxiety specialist who uses it herself.  
$38.00
NZD
Category: Psychology / Sociology: | Reading Level: near fine
Jazz Thornton first attempted to take her own life at the age of 12. Multiple attempts followed and she spent time in psychiatric wards and under medical supervision as she rode the rollercoaster of depression and anxiety through her teenage years - yet the attempts continued. Find out what Jazz learned about how her negative thought patterns came to be, and how she turned those thoughts - and her life - around. Who and what helped, and what didn't help. The insights she gives will help create greater understanding of those grappling with mental illness, and those around them who desperately want to help. Jazz went on to attend film school, and to co-found Voices of Hope, a non-profit organisation dedicated to helping those with mental health issues and show them there is a way forward. She creates online content to provide hope and help. Her first video Dear Suicidal Me has had over 80 million views all around the world. She went on to create Jessica's Tree, a web series that follows the 24 hours between a friend, Jess, going missing and the discovery of her body. It provides insights into Jessica's struggles, to help people better understand those suffering from depression. https-//www.youtube.com/watch?v=7QFU_qg7Msk Jessica's Tree was viewed more than 230,000 times in the two months following its release in March 2019 and immediately began winning international recognition and awards. The process and the delicate decisions that had to be made to create Jessica's Tree have themselves been documented in a film about Jazz called The Girl on the Bridge, due for release early in 2020. ...Show more
$24.99
NZD
Category: Mind/Body/Spirit
From the author of international bestsellers The Book of Knowing and The Book of Overthinking.   There's a lot of angst around these days. This heightened sense of fear, concern, insecurity and uncertainty can be overwhelming. Bestselling author of The Book of Overthinking and The Book of Knowing Gwe ndoline Smith explains what angst is and the ways in which deep anxiety can manifest. Gwendoline then drills down into social anxiety, which is often underdiagnosed but is one of the most common of the anxiety family. Using simple, clear language and humorous illustrations, Gwendoline gives detailed step-by-step advice on how to cope.   ...Show more
$35.00
NZD
Category: Psychology / Sociology:
'I will be forever changed by Dr Eger's Story' Oprah This practical and inspirational guide to healing from the bestselling author of The Choice shows us how to release your self-limiting beliefs and embrace your potential. The prison is in your mind. The key is in your pocket. In the end, it's not wha t happens to us that matters most - it's what we choose to do with it. We all face suffering - sadness, loss, despair, fear, anxiety, failure. But we also have a choice; to give in and give up in the face of trauma or difficulties, or to live every moment as a gift. Celebrated therapist and Holocaust survivor, Dr Edith Eger, provides a hands-on guide that gently encourages us to change the imprisoning thoughts and destructive behaviours that may be holding us back. Accompanied by stories from Eger's own life and the lives of her patients her empowering lessons help you to see your darkest moments as your greatest teachers and find freedom through the strength that lies within. ...Show more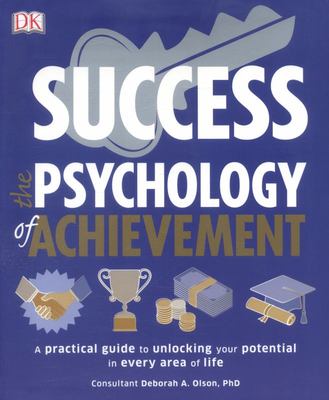 $16.99
NZD
$40.00
(57% off)
Category: Self Improvement
Achieve personal fulfillment in your career, relationship and performance with Success- The Psychology of Achievement. Success- The Psychology of Achievement will unlock your potential and help you raise your game by equipping you with the tools you need to achieve success in every aspect of life. Give your confidence a boost, master your resources and raise your self-awareness with proven strategies and theory. Understand the meanings of success and fulfillment, and develop your confidence with advice on practical skills including work-life balance, self-analysis, stress control, coping with peer pressure, positive habits and mindfulness. Expertly mixing scientific research with constructive advice, Success- The Psychology of Achievement asks you what you want from life and learn how to get it. ...Show more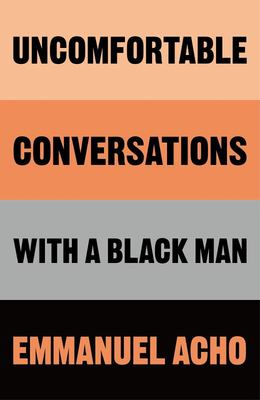 $39.99
NZD
Category: Psychology / Sociology:
An urgent primer on race and racism, from the host of the viral hit video series Uncomfortable Conversations with a Black Man" "You cannot fix a problem you do not know you have." So begins Emmanuel Acho in his essential guide to the truths Americans need to know to address the systemic racism that has recently electrified protests in all fifty states. "There is a fix," Acho says. "But in order to access it, we're going to have to have some uncomfortable conversations." In Uncomfortable Conversations With a Black Man, Acho takes on all the questions, large and small, insensitive and taboo, many white Americans are afraid to ask - yet which all Americans need the answers to, now more than ever. With the same open-hearted generosity that has made his video series a phenomenon, Acho explains the vital core of such fraught concepts as white privilege, cultural appropriation, and "reverse racism." In his own words, he provides a space of compassion and understanding in a discussion that can lack both. He asksonly for the reader's curiosity - but along the way, he will galvanize all of us to join the antiracist fight. " ...Show more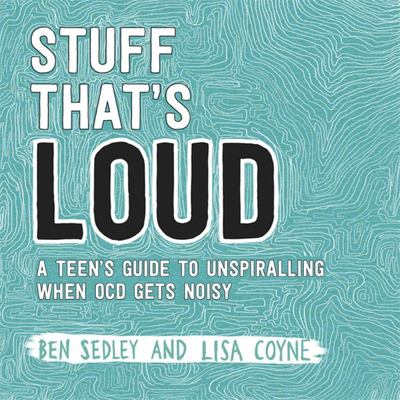 $29.99
NZD
Category: Psychology / Sociology:
Do you have thoughts that seem loud? Do your worries spiral out of control and then suck you in? Do intrusive thoughts show up and make you scared of doing certain things - or not doing things - a certain way? Do you ever get a feeling like something bad might happen? Does this loud stuff make you feel alone, or worse, crazy? First, you aren't alone - even if it sometimes feels that way. And second, you are not crazy. But you might be struggling with obsessive compulsive disorder (OCD). And while OCD can be difficult, you don't have to let it have power over you. Instead, you can live a life full of meaning, great relationships and joy with the help of this book. In Stuff That's Loud, you'll learn Exposure and Response Prevention (ERP) and ideas from Acceptance and Commitment Therapy (ACT) to help you break free from loud, spiralling OCD thoughts and behaviours: - You'll learn to be curious about the world around you - You'll use willingness to step forwards boldly - You'll develop flexibility skills to practice everywhere and everywhen - You'll focus on living a life that you give a $#@! about Life doesn't have to stay stuck any longer. ...Show more
$32.99
NZD
Category: Psychology / Sociology:
In this repackaged paperback - rebranded with a new "themed series look" - a bestselling author shows how we can make peace with the "shadow" side of our personality.
$24.99
NZD
Category: Mind/Body/Spirit
Written in an accessible and humorous style, this book teaches you to know what's going on in your mind and how to get your feelings under control. It'll help you adapt and feel better about your place in the world. Psychologist Gwendoline Smith uses her broad scientific knowledge and experience to expl ain in clear and simple language what's happening when you are feeling overwhelmed, anxious and confused. ...Show more
$40.00
NZD
Category: Psychology / Sociology:
Get what you want from even the most difficult characters All of us have to deal with difficult people. Whether we're asking our neighbour to move a fence or our boss for a pay rise, we can struggle to avoid arguments and get what we want. Laurence and Emily Alison are world leaders in forensic psycho logy, and they specialise in the most difficult interactions imaginable- criminal interrogations. They advise and train the police, security agencies, the FBI and the CIA on how to deal with extremely dangerous suspects when the stakes are high. After 30 years' work - and unprecedented access to 2,000 hours of terrorist interrogations - they have developed a ground-breaking model of interpersonal communication. This deceptively simple approach to handling any encounter works as well for teenagers as it does for terrorists. Now it's time to share it with the world. Rapport reveals that every interaction follows four styles- Control (the lion), Capitulate (the mouse), Confront (the Tyrannosaur) and Co-operate (the monkey). As soon as you understand these styles and your own goals you can shape any conversation at will. And you'll be closer to the real secret- how to create instant rapport. ...Show more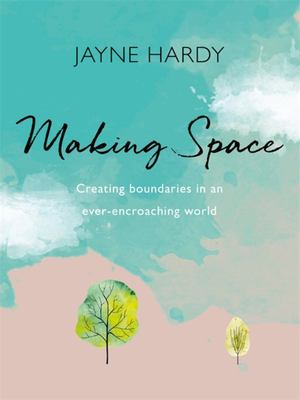 $34.99
NZD
Category: Psychology / Sociology: | Reading Level: near fine
Boundaries and self-care go hand in hand; you can't have one without the other. We understand the importance of self-care, but how do we protect the space within which we do it? When we have healthy boundaries, we create a space between us and all else, where we feel safe, clear and confident in who we are and what we want and need. Our boundaries - the limits we place on what we will and won't tolerate - define our routines, habits, choices, parenting, jobs, relationships; everything. And there's nothing more important for our self-care. In this practical guide, Jayne Hardy - author of The Self-Care Project and founder and CEO of The Blurt Foundation - helps us explore our existing boundaries; the ones that work for us and the ones that work against us; and guides us on creating new boundaries so that our physical, mental, emotional and digital spaces are protected. Packed with friendly advice, the latest research and worksheets to help you reflect on your own experiences, Making Space is for anyone who feels overwhelmed, disconnected or walked on by life, and wants to make a change in an ever-encroaching world. ...Show more
$22.99
NZD
Category: Psychology / Sociology:
'I just want equality, equality for all of us. At the moment, the scales are unfairly balanced and I just want things to be fair for my children, my grandchildren and future generations.' On 13 June 2020, Patrick Hutchinson, a black man, was photographed carrying a white injured man to safety during a confrontation in London between Black Lives Matter demonstrators and counter-protestors. The image went viral and quickly travelled around the world with Patrick being widely praised for his actions. In the press interviews that followed Patrick revealed a simple philosophy for his own personal beliefs on racism and why he had responded in the way he had. 'It's not black versus white, it's everyone versus the racists,' he said. A message he wanted his own children and grandchildren to take forward and share. In this poignant letter to his children, Patrick writes from the heart and shares the realities of life as a black man in Britain today, his own experiences with discrimination and the advice he wants to give the next generation to help break down barriers and unite everyone against racism. ...Show more