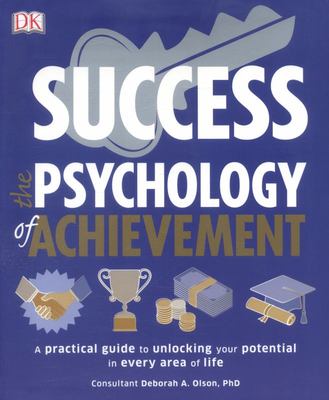 $16.99
NZD
$40.00
(57% off)
Category: Self Improvement
Achieve personal fulfillment in your career, relationship and performance with Success- The Psychology of Achievement. Success- The Psychology of Achievement will unlock your potential and help you raise your game by equipping you with the tools you need to achieve success in every aspect of life. Give your confidence a boost, master your resources and raise your self-awareness with proven strategies and theory. Understand the meanings of success and fulfillment, and develop your confidence with advice on practical skills including work-life balance, self-analysis, stress control, coping with peer pressure, positive habits and mindfulness. Expertly mixing scientific research with constructive advice, Success- The Psychology of Achievement asks you what you want from life and learn how to get it. ...Show more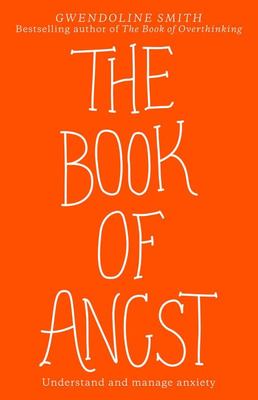 $24.99
NZD
Category: Mind/Body/Spirit | Reading Level: near fine
From the author of international bestsellers The Book of Knowing and The Book of Overthinking.   There's a lot of angst around these days. This heightened sense of fear, concern, insecurity and uncertainty can be overwhelming. Bestselling author of The Book of Overthinking and The Book of Knowing Gwen doline Smith explains what angst is and the ways in which deep anxiety can manifest. Gwendoline then drills down into social anxiety, which is often underdiagnosed but is one of the most common of the anxiety family. Using simple, clear language and humorous illustrations, Gwendoline gives detailed step-by-step advice on how to cope.   ...Show more
$35.00
NZD
Category: Psychology / Sociology:
'I will be forever changed by Dr Eger's Story' Oprah This practical and inspirational guide to healing from the bestselling author of The Choice shows us how to release your self-limiting beliefs and embrace your potential. The prison is in your mind. The key is in your pocket. In the end, it's not wha t happens to us that matters most - it's what we choose to do with it. We all face suffering - sadness, loss, despair, fear, anxiety, failure. But we also have a choice; to give in and give up in the face of trauma or difficulties, or to live every moment as a gift. Celebrated therapist and Holocaust survivor, Dr Edith Eger, provides a hands-on guide that gently encourages us to change the imprisoning thoughts and destructive behaviours that may be holding us back. Accompanied by stories from Eger's own life and the lives of her patients her empowering lessons help you to see your darkest moments as your greatest teachers and find freedom through the strength that lies within. ...Show more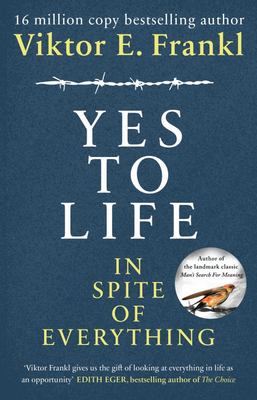 $30.00
NZD
Category: Mind/Body/Spirit
Extraordinary uncovered work by the 16 million copy bestselling author of Man's Search For Meaning Just months after his liberation from Auschwitz renowned psychiatrist Viktor Frankl delivered a series of talks revealing the foundations of his life-affirming philosophy for which he would become world famous. Despite the unspeakable horrors in the camp, Frankl learnt from his fellow inmates that it is always possible to say 'yes to life'. This profound and timeless lesson is amongst many in this remarkable collection now publishing in English for the very first time. With a foreword by Daniel Goleman ...Show more
$32.99
NZD
Category: Psychology / Sociology:
In this repackaged paperback - rebranded with a new "themed series look" - a bestselling author shows how we can make peace with the "shadow" side of our personality.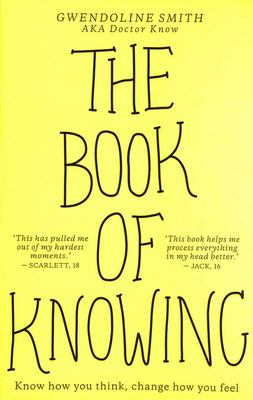 $24.99
NZD
Category: Mind/Body/Spirit
Written in an accessible and humorous style, this book teaches you to know what's going on in your mind and how to get your feelings under control. It'll help you adapt and feel better about your place in the world. Psychologist Gwendoline Smith uses her broad scientific knowledge and experience to expl ain in clear and simple language what's happening when you are feeling overwhelmed, anxious and confused. ...Show more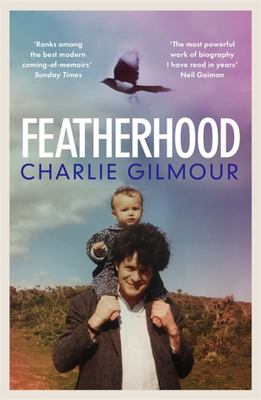 $24.99
NZD
Category: Psychology / Sociology:
'The best piece of nature writing since H is for Hawk, and the most powerful work of biography I have read in years' Neil Gaiman 'Wonderful - I can't recommend it too highly' Helen Macdonald 'One of those rare, enchanted books' Isabella Tree 'Beautiful - it made me cry' Simon Amstell 'I was entrance d' Cathy Rentzenbrink This is a story about birds and fathers. About the young magpie that fell from its nest in a Bermondsey junkyard into Charlie Gilmour's life - and swiftly changed it. Demanding worms around the clock, riffling through his wallet, sharing his baths and roosting in his hair... About the jackdaw kept at a Cornish stately home by Heathcote Williams, anarchist, poet, magician, stealer of Christmas, and Charlie's biological father who vanished from his life in the dead of night. It is a story about repetition across generations and birds that run in the blood; about a terror of repeating the sins of the father and a desire to build a nest of one's own. It is a story about change - from wild to tame; from sanity to madness; from life to death to birth; from freedom to captivity and back again, via an insane asylum, a prison and a magpie's nest. And ultimately, it is the story of a love affair between a man and a magpie. ...Show more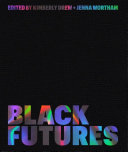 Black Futures
by Kimberly Drew; Jenna Wortham
$70.00
NZD
Category: Psychology / Sociology:
An archive of collective memory and exuberant testimony; a luminous map to navigate a dark and disorienting present; an infinite geography of possible futures What does it mean to be Black and alive right now? Kimberly Drew and Jenna Wortham have brought together this collection of work--images, photos, essays, memes, dialogues, recipes, tweets, poetry, and more--to tell the story of the radical, imaginative, provocative, and gorgeous world that Black creators are bringing forth today. The book presents a succession of startling and beautiful pieces that generate an entrancing rhythm: Readers will go from conversations with activists and academics to memes and Instagram posts, from powerful essays to dazzling paintings and insightful infographics. In answering the question of what it means to be Black and alive, Black Futures opens a prismatic vision of possibility for every reader. ...Show more
$24.99
NZD
Category: Psychology / Sociology:
This lively chronicle of the years 1847--1947--the century when the Jewish people changed how we see the world--is " a] thrilling and tragic history...especially good on the ironies and chain-reaction intimacies that make a people and a past" (The Wall Street Journal).   In a hundred-year period, a ha ndful of men and women changed the world. Many of them are well known--Marx, Freud, Proust, Einstein, Kafka. Others have vanished from collective memory despite their enduring importance in our daily lives. Without Karl Landsteiner, for instance, there would be no blood transfusions or major surgery. Without Paul Ehrlich, no chemotherapy. Without Siegfried Marcus, no motor car. Without Rosalind Franklin, genetic science would look very different. Without Fritz Haber, there would not be enough food to sustain life on earth.   What do these visionaries have in common? They all had Jewish origins. They all had a gift for thinking in wholly original, even earth-shattering ways. In 1847, the Jewish people made up less than 0.25% of the world's population, and yet they saw what others could not. How? Why?   Norman Lebrecht has devoted half of his life to pondering and researching the mindset of the Jewish intellectuals, writers, scientists, and thinkers who turned the tides of history and shaped the world today as we know it. In Genius & Anxiety, Lebrecht begins with the Communist Manifesto in 1847 and ends in 1947, when Israel was founded. This robust, magnificent, beautifully designed volume is "an urgent and moving history" (The Spectator, UK) and a celebration of Jewish genius and contribution. ...Show more
$24.99
NZD
Category: Psychology / Sociology:
The bestselling author and award-winning journalist investigates how nature and exercise can boost mental wellbeing.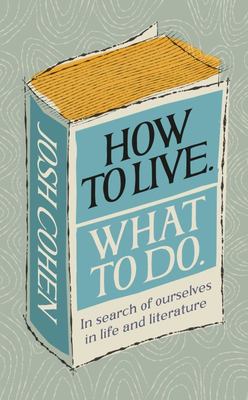 $40.00
NZD
Category: Psychology / Sociology:
What can Alice in Wonderland teach us about childhood? Could reading Conversations with Friends guide us through first love? Does Esther Greenwood's glittering success and subsequent collapse in The Bell Jar help us understand ambition? And, finally, what can we learn about death from Tolstoy? Literatur e matters. Not only does it provide escapism and entertainment, but it also holds a mirror up to our lives to show us aspects of ourselves we may not have seen or understood. From jealousy to grief, fierce love to deep hatred, our inner lives become both stranger and more familiar when we explore them through fiction. Josh Cohen, a psychoanalyst and Professor of Modern Literary Theory, delves deep into the inner lives of the most memorable and vivid characters in literature. His analysis of figures such as Jay Gatsby and Mrs Dalloway offers insights into the greatest questions about the human experience, ones that we can all learn from. He walks us through the different stages of existence, from childhood to old age, showing that literature is much more than a refuge from the banality and rigour of everyday life - through the experiences of its characters, it can show us ways to be wiser, more open and more self-aware. ...Show more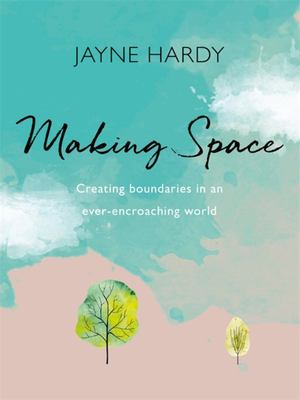 $34.99
NZD
Category: Psychology / Sociology: | Reading Level: near fine
Boundaries and self-care go hand in hand; you can't have one without the other. We understand the importance of self-care, but how do we protect the space within which we do it? When we have healthy boundaries, we create a space between us and all else, where we feel safe, clear and confident in who we are and what we want and need. Our boundaries - the limits we place on what we will and won't tolerate - define our routines, habits, choices, parenting, jobs, relationships; everything. And there's nothing more important for our self-care. In this practical guide, Jayne Hardy - author of The Self-Care Project and founder and CEO of The Blurt Foundation - helps us explore our existing boundaries; the ones that work for us and the ones that work against us; and guides us on creating new boundaries so that our physical, mental, emotional and digital spaces are protected. Packed with friendly advice, the latest research and worksheets to help you reflect on your own experiences, Making Space is for anyone who feels overwhelmed, disconnected or walked on by life, and wants to make a change in an ever-encroaching world. ...Show more