$34.99
NZD
Category: Study Guides
This ESA Science Study Guide covers the eight Level 1 Science Standards. Features theory, illustrations, examples and activities for student practice. Answers provided. Use throughout the year to support classroom work, to help with internal assessments to revise for end of year exams.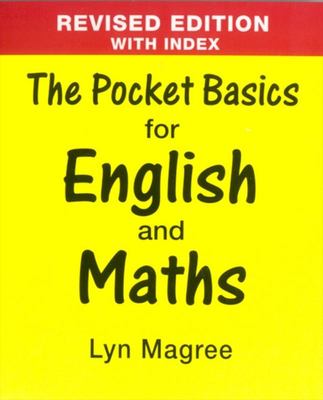 $15.99
NZD
Category: Study Guides | Series: Pocket basics
The "Pocket Basics" aim to assist parents in helping their children get the best academic start in life by teaching them the essentials in both English and Maths. The information in the book is designed to cater to the child's own ability to learn.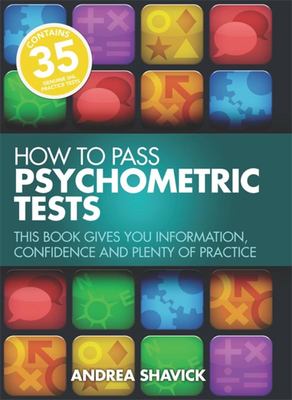 $29.99
NZD
Category: Study Guides
In this book, author Andrea Shavick explains all there is to know about psychometric tests: what they are, what they measure, who uses them, why they're used, how they're changing, how to survive them, and even how to avoid them altogether! It includes 35 different, genuine, practice test from SHL Grou p pls, the world's biggest test publisher. It has 265 questions covering verbal, numerical, abstract and spatial reasoning; mechanical comprehension; fault diagnosis; acutness and personality. This book gives you the information, confidence and practice to pass psychometric tests. ...Show more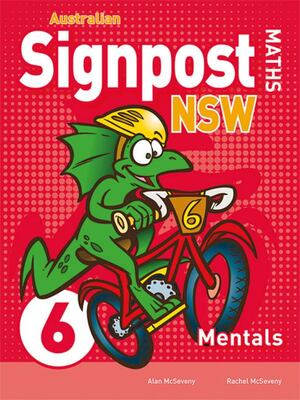 $23.00
NZD
Category: Study Guides
A longtime favourite with teachers, Australian Signpost Maths NSW now features resources to help you take maths learning into the digital age and meet the latest assessment requirements. Consolidate learning with questions from the mentals books and reinforce class learning with an accessible, consisten t, and manageable homework approach. ...Show more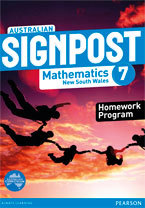 $28.00
NZD
Category: Study Guides
The Australian Signpost Mathematics New South Wales series addresses the NSW Syllabus for the Australian Curriculum. This series continues the Signpost tradition of expanding students' ability in a broad range of mathematical skills while emphasising problem-solving and working mathematically. The Homew ork Programs consist of up to 120 tear-out worksheets, divided into chapters that match and supplement the Student Book chapters. They provide further practise and application of key skills. ...Show more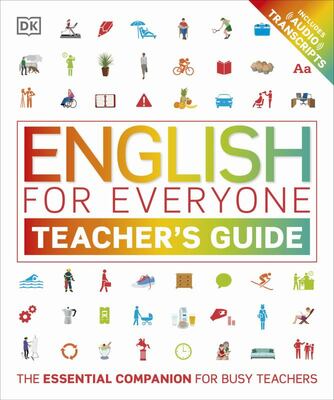 $24.00
NZD
Category: Study Guides | Series: English for Everyone
An essential teacher's companion to an innovative and uniquely visual English-language course, this guide will help English teachers create clear, focused lesson plans, explain difficult concepts in a simple and concise way, and make language learning exciting, intuitive, and incredibly easy. TheEnglis h for Everyone Teacher's Guideis designed to accompany English for Everyone, a comprehensive course in English as a foreign language for adults. English for Everyone combines innovative and systematic visual teaching methods with bold design to make the English language easy to understand and learn. Key language skills, grammar rules, and vocabulary are reinforced with listening, speaking, reading, and writing exercises, available in print and digital formats. The English for Everyone Teacher's Guidewill help busy classroom teachers or one-on-one tutors get the most out of using English for Everyone with their students. Its step-by-step guide to the course's crystal-clear, tightly structured teaching method will show teachers how to explain even the trickiest points of English in a way that is engaging and easy to follow. It also includes a guide to English for Everyone's highly versatile exercises, which are primarily suitable for homework, independent study, or one-on-one tuition, but can readily be adapted for classroom or group activities. ...Show more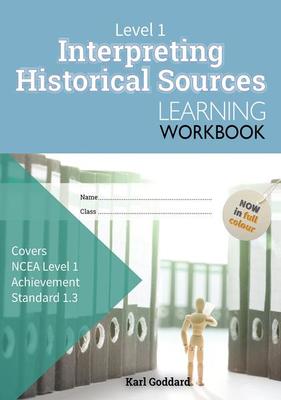 $15.99
NZD
Category: Study Guides
Based on the well-known Level 1 History Study Guide, this book covers the externally assessed Level 1 History Achievement Standard 1.3 (91003). It features brief notes, clear explanations, numerous worked examples and relevant exercises with answers. Use to support classroom work, to help with external assessments and to revise for end-of-year exams. ...Show more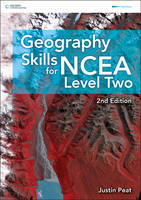 $29.99
NZD
Category: Study Guides
Geography Skills for NCEA Level Two has been revised specifically for the 2015 revision of the NCEA Level 2 external standard: Geography 2.4 (AS91243, Version 2) - Apply geography concepts and skills to demonstrate understanding of a given environment. New to this revised edition: ' An overview of the a spects of the standard. ' Guidance on the application of basic geography skills and conventions. ' Assistance in understanding the prescribed concepts or 'big ideas' of Geography that underpin the knowledge and skills necessary to interpret information about the world. ' An explanation of command terms used in Level 2 Geography examinations. ' Advice on how to be 'examination ready'. ' Updated figures and resource material. ' New Case Study. Geography Skills for NCEA Level Two is a New Zealand write-on textbook for students engaged in programmes of learning that develop geographic skills. For students preparing for NCEA Level Two Geography, the text provides a concise but authoritative development of the basic concepts and the more complex geographical skills required for success in the skills-based external standard and research internal standard. Geography Skills for NCEA Level Two builds upon the basic geographical skills introduced in the previously published Geography Skills for NCEA Level One. ...Show more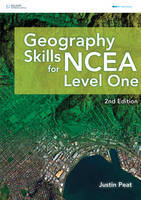 $28.99
NZD
Category: Study Guides
Geography Skills for NCEA Level One has been revised specifically for the 2015 revision of the NCEA Level 1 external standard: Geography 1.4 (91010, Version 2) - Apply concepts and basic geography skills to demonstrate understanding of a given environment. Specifically, the text educates students how to : - use basic skills and geographic conventions with consistent precision in the presentation and/or interpretation of information - demonstrate a full understanding of geography concepts using geographic terminology and insight. ...Show more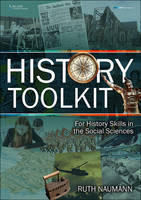 $15.99
NZD
Category: Study Guides
This revised edition brings full colour and new units on topics such as graphs and maps, diagrams and tables, stats and key Maori history terms. Students with history skills are always in demand by those hiring in the workforce. Employers want people who know how to think and how to prepare, present and evaluate their thinking. The New Zealand Curriculum recognises that all students should have the opportunity to develop such essential skills. Developing these skills forms the background for each of the 65 units in this book. Each unit (listed under Contents) is a guide and practice for understanding, how to, knowing, recognising, and interpreting. Each unit demystifies terminology and introduces or re-introduces students to terms such as evidence, discerning, perspective, and inquiry. Each of the 65 units is a stand-alone unit but all link together to provide a tool kit of essential knowledge and skills for students at any level who will complete their work in the book by owning knowledge about values and issues, using language, managing self and engaging with the local, national and international communities. ...Show more

$15.99
NZD
Category: Study Guides
Based on the well-known Level 1 Geography Study Guide, this book covers the externally assessed Level 1 Geography Achievement Standard 1.1 (91007). It features brief notes, clear explanations, numerous worked examples and relevant exercises with answers. Use to support classroom work, to help with exter nal assessments and to revise for end-of-year exams. ...Show more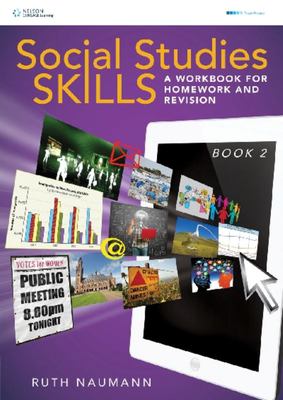 $15.99
NZD
Category: Study Guides
These cost-effective, innovative, full colour Social Studies workbooks are designed to be used for homework, revision or class-work in New Zealand Social Studies classes. Skills units are self-contained and can be approached in any order, examples: analysing maps, cartoons, photos; making flow charts, t imelines, problem-solving, paragraph writing, multi-choice questions, visual information, perspective etc. Settings are widely used in New Zealand schools, examples: Human Rights, Our Economy, Kiwiana, Multiculturalism, Waitangi Day, Environmental Disasters etc. ...Show more