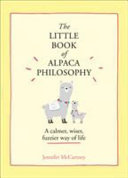 $17.99
NZD
Category: Humour | Series: The\Little Animal Philosophy Bks.
The secret to living a better, deeper, more fulfilling life. Or at least, the secret to chilling out just a tiny bit. Wise, kind, observant and gentle, alpacas are the Dali Llamas of the animal kingdom. Their days consist of quiet contemplation, empathy and sweet-natured interactions with their herd - we have much to learn from them. So take a deep breath, still your mind and rise above the fray, to learn to live life the alpaca way. ...Show more
$34.99
NZD
Category: Humour
Have you've ever wondered if you can keep an octopus in a private home? Do you spend your time thinking about how much Napoleon's brain weighed? If so, Peculiar Questions and Practical Answers is the book for you. The New York Public Library has been fielding questions like these ever since it was found ed in 1895. Of course, some of the questions have left the librarians scratching their heads... "In what occupations may one be barefooted?""What time does a bluebird sing?""What does it mean when you're being chased by an elephant?""What kind of apple did Eve eat?""How many neurotic people are there in the U.S.?" In Peculiar Questions and Practical Answers, the staff of the NYPL has dug through the archives to find thoughtful and often witty answers to over one hundred of the oddest, funniest, and most whimsical questions the library has received since it began record-keeping over seventy-five years ago. One of The New Yorker's best-known and beloved illustrators, Barry Blitt, has created watercolors that bring many of the questions hilariously to life in a book that answers, among others, the question "Does anyone have a copyright on the Bible?" ...Show more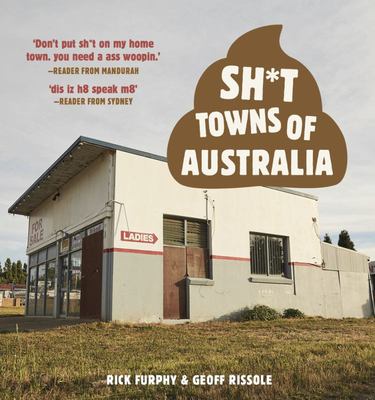 $22.99
NZD
Category: Humour
The hilarious guide to the shittest towns in Australia.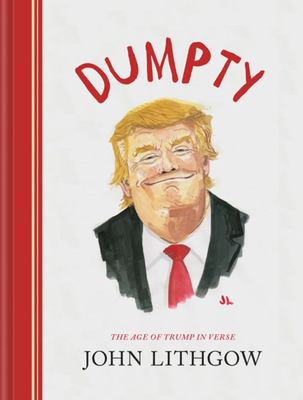 $39.99
NZD
Category: Humour | Series: Dumpty
Award-winning actor and bestselling author John Lithgow wields a whip-smart, satirical pen in this poetic diatribe chronicling the last few abysmal years in politics. With lacerating wit, he takes readers verse by verse through the history of Donald Trump's presidency, lampooning the likes of Betsy DeVo s, Anthony Scaramucci, Scott Pruitt, Paul Manafort, Trump's doctors, and many others. Illustrated from cover to cover with Lithgow's never-before-seen line drawings, the poems collected in Dumpty draw inspiration from A. A. Milne, Lewis Carroll, Edward Lear, Rodgers and Hammerstein, Mother Goose, and many more. A YUGE feat of laugh-out-loud lyrical storytelling, this hilarious and timely volume is bound to bring joy to poetry lovers, political junkies, and Lithgow fans. ...Show more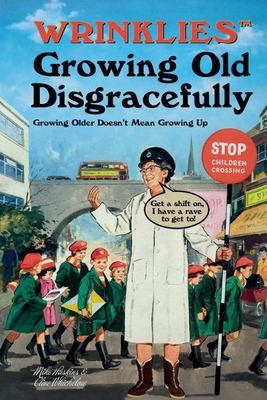 $9.99
NZD
$22.99
(56% off)
Category: Humour
Growing older doesn't mean you have to grow up! If you're the sort of golden oldie who still likes to party hard, chats up strangers in bars, listens to loud music (and not because your hearing is going), or dresses so outrageously that your grandchildren beg you to "tone it down", then this book is for you. Full of irreverent advice on how to misbehave and put the younger generation to shame, Wrinklies Growing Old Disgracefully is a hilarious celebration of mis-spent seniority, written by two successful comedy sketch writers. ...Show more
$39.99
NZD
Category: Humour
A long-time resident of Tamahere in Waikato, David communicated with farmers for more than 40 years through his cartoons - his main character, Jock, is recognised as a national identity. His cartoons appeared in the New Zealand Farmer for 34 years and on the Jock calendar for the past 17 years. The cart oon was popular with rural folk and city dwellers who had a link with the land. In 2011, he became an Officer of the New Zealand Order of Merit for services as a cartoonist. ...Show more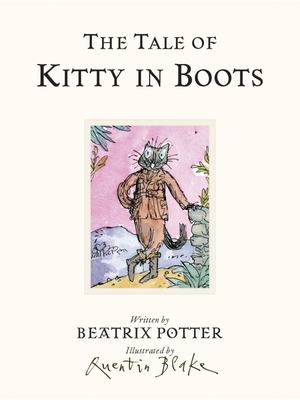 The Tale of Kitty in Boots
by Beatrix Potter; Quentin Blake (Designed by, Illustrator)
$15.99
NZD
Category: Humour
"A serious, well-behaved young black cat, who leads a daring double life defeating vile villains." When Miss Kitty sneaks out to go hunting in her beautiful boots, she gets herself into all sorts of scrapes, but on this particular night she meets the foxiest hunter of them all - Mr. Tod! This utterly en tertaining tale is filled with mistaken identities, devious villains and even an appearance from Peter Rabbit. Told with Beatrix Potter's trademark dry humour and wry observations, this brilliant tale is sure to become as popular as her original classics and is illustrated by the best-loved Quentin Blake. Other titles are The Tale of Peter Rabbit, The Tale of Tom Kitten, The Tale of Jemima Puddle-Duck, The Tale of Mrs. Tiggy-Winkle, and The Tale of Squirrel Nutkin (designer editions). ...Show more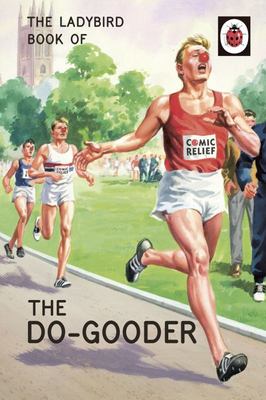 $21.00
NZD
Category: Humour | Series: Ladybirds for Grown-Ups
WRITTEN SPECIALLY FOR COMIC RELIEF 2017, A HILARIOUS, BRAND NEW ADDITION TO THE PHENOMENAL LADYBIRD BOOKS FOR GROWN-UPS SERIES. EVEN BETTER, GBP2 FROM THE SALE OF EVERY COPY GOES TO COMIC RELIEF. WHAT ARE YOU WAITING FOR? The Ladybird Book of The Do-Gooder - a nugget of wisdom on charity from bestsellin g authors Jason Hazeley and Joel Morris. This delightful book is the latest in the series of Ladybird books which have been specially planned to help grown-ups with the world about them. The large clear script, the careful choice of words, the frequent repetition and the thoughtful matching of text with pictures all enable grown-ups to think they have taught themselves to cope. Featuring original Ladybird artwork alongside brilliantly funny, brand new text. ...Show more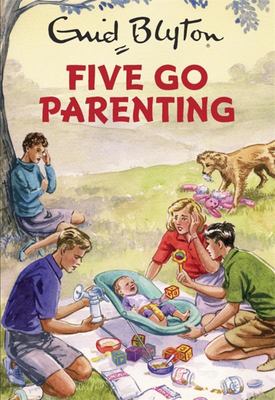 $9.99
NZD
$19.99
(50% off)
Category: Humour
Enid Blyton's books are beloved the world over and The Famous Five have been the perennial favourite of her fans. Now, in this new series of Enid Blyton for Grown-Ups, George, Dick, Anne, Julian and Timmy confront possibly their toughest challenge yet: parenthood Bringing up a baby would surely be kid 's play for The Five. How hard could it possibly be?! When the doorbell rings one Saturday afternoon, the last thing the Five were expecting to find on their doorstep was a baby... But the Five are next of kin to Cousin Rupert and his wife, so when they find themselves in a spot of bother and are destined for a short spell behind bars, Anne, Dick, George and Anne are the first port of call. First, it's the fear and the tiredness that kicks in. They are terrified at being responsible for this new life and have no idea they're doing it right. Why is it crying? They use Dr Google constantly, who whatever the situation offers the same range of advice from 'don't worry about it' to 'rush her to the A&E'. 'Why is she crying?' they constantly ask. 'Why?' It keeps them up all night every night, until they are reduced to walking ghosts, haunted by a numb and impotent fury. Is this an adventure too far for our Five? ...Show more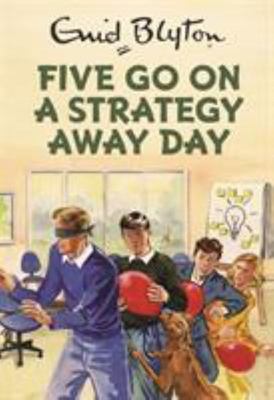 $9.99
NZD
$19.99
(50% off)
Category: Humour
Enid Blyton's books are beloved the world over and The Famous Five have been the perennial favourite of her fans. Now, in this new series of Enid Blyton for Grown-Ups, George, Dick, Anne, Julian and Timmy confront a new challenge: what exactly is this puzzling scrape referred to as a 'strategy away day '? The Five have gone on their greatest adventure yet - to become an even better team! They are booked into an exciting hotel right next to the jolly motorway services, where the nice (if somewhat nervous and sweating and depressed) man teaches them a number of exercises that will make them work better. But wait! Who's been sneaking messages through the hotel dumb waiter about secret assignations? Is there a smuggler's plot afoot? Or is Shelly from Production shagging Postroom Luke? All will be revealed . . . Ideal for those who are allergic to corporate jargon and will throw a sickie before having to play a trust game with colleagues. ...Show more
$9.99
NZD
$19.99
(50% off)
Category: Humour
Enid Blyton's books are beloved the world over and The Famous Five have been the perennial favourite of her fans. Now, in this new series of Enid Blyton for Grown-Ups, can George, Dick, Anne, Julian and Timmy survive the ultimate test of their friendship: Brexit? It is the night of the referendum and th e Five have retired to Kirrin Island to enjoy the fresh air and sunshine, fed up with the rancour of public debate. George is firmly a 'remainer,' whilst Julian, who is in the 'Brexit' camp, is tolerated on the grounds that Anne cannot bear to go camping without him. (Timmy, largely apolitical but not keen on cats or rabbits, joins them too.) The night is tempestuous in more ways than one. George has managed to rig up a satellite link with the mainland so they can keep abreast of the news, and they sit huddled around the fire, amidst some tension, as George's initial hope that the 'remainers' will triumph proves premature...Meanwhile, a violent storm whips up. The damage is apparent as the new day dawns and George declares a new meaning for Brexit: Kirrin Island is exiting Britain...that is, until the red tape becomes too much of a challenge and their happy life together is under threat. Perfect for anyone sick of hearing that 'Brexit means Brexit', or for that relative you're still not talking to because of how they voted... ...Show more
$24.99
NZD
Category: Humour
A New York Times bestseller? Oh, you know the dogs weren't going to let the cats get away with that This canine companion to I Could Pee on This, the beloved volume of poems by cats, I Could Chew on This will have dog lovers laughing out loud. Doggie laureates not only chew on quite a lot of things, the y also reveal their creativity, their hidden motives, and their eternal (and sometimes misguided) effervescence through such musings as "I Dropped a Ball," "I Lose My Mind When You Leave the House," and "Can You Smell That?" Accompanied throughout by portraits of the canine poets in all their magnificence, I Could Chew on This is a work of unbridled enthusiasm, insatiable appetite, and, yes, creative genius. ...Show more