$45.00
NZD
Category: Short Stories
A mind-bending new collection of short stories from the internationally acclaimed, Haruki Murakami. The eight stories in this new book are all told in the first person by a classic Murakami narrator. From memories of youth, meditations on music, and an ardent love of baseball, to dreamlike scenarios an d invented jazz albums, together these stories challenge the boundaries between our minds and the exterior world. Occasionally, a narrator may or may not be Murakami himself. Is it memoir or fiction? The reader decides. Philosophical and mysterious, the stories in First Person Singular all touch beautifully on love and solitude, childhood and memory. . . all with a signature Murakami twist.   ...Show more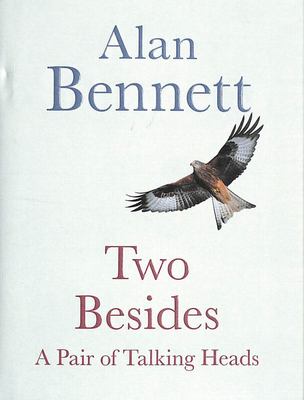 $22.99
NZD
Category: Short Stories
Two brand new monologues in the Talking Heads series, published here for the first time.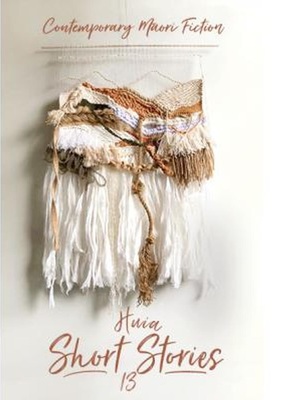 $25.00
NZD
Category: Maori Books | Reading Level: very good
Here are the best short stories from the Pikihuia Awards for Māori writers 2019 as judged by Scotty Morrison, Robyn Bargh, Tuehu Harris, Whiti Hereaka, Poia Rewi and Carol Hirschfeld. This competition, run by the Māori Literature Trust and Huia Publishers, is held every two years to promote Māori write rs and their work. This year, the awards sought short fiction from first-time, emerging and published writers in te reo Māori and English. The competition attracts several hundred entries each year from writers of all ages and those who are starting out to seasoned authors. This collection of finalists' fiction celebrates Māori writing, introduces new talent and gives an opportunity for Māori writers to shine. The stories are: Murray's Special Day by Tracey Andersen, Tunnelling by Cassandra Barnett, Botched by Marino-Moana Begmen, Para Pounamu by Pine Campbell, Tangaroa Pūkanohi Nui by Hineteahurangi Merenape Durie Ngata, Storked by Paipa Edmonds, Tiakina! Tiakina! by Tiahomarama Fairhall, Mumsy by Olivia Aroha Giles, Rocket Ship Pyjamas and Plum Jam by Olivia Aroha Gile,s Kokiri ki mua - Charge forward! by K M Harris, My Three Friends at School by Josh Hema, The Pledge by Nadine Hura, Dust by Kelly Joseph, The School of Life by Lauren Keenan, Tina's Coming on Tuesday by Lauren Keenan, Ko te Ao tō Marae by Hēmi Kelly, Just Holden Together by Colleen Maria Lenihan, One of the Good Ones by Moira Lomas, Aunty's Teeth by Annette Morehu, Te Kai a te Rangatira, he Mahi by Zeb Nicklin, Te Kurī Hīroki o te Āporo Nui by Zeb Nicklin, The Guises of Death Kahuru Pumipi, The Bartender by Michelle Rahurahu Scott, White Sheep by Penny Smits, Whakaurupā Taku Aroha by Amiria Stirling, No te uku - From the Clay by Bronwyn Te Koeti ...Show more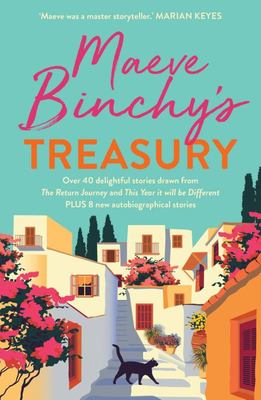 $32.99
NZD
Category: Short Stories
Over 40 delightful stories drawn from The Return Journey and This Year it will be Different, plus eight new autobiographical stories.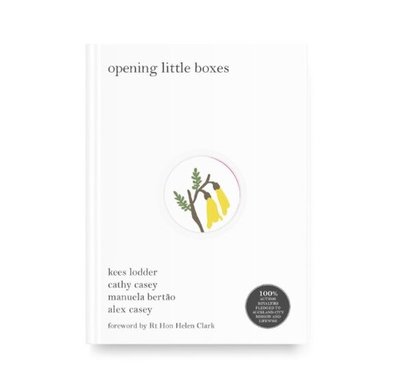 Opening Little Boxes
by Kees Lodder, Cathy Casey, Manuela Bertão, Alex Casey
$19.99
NZD
Category: Short Stories
Opening Little Boxes is a series of reflections by three generations of a family living in one home during the COVID-19 lockdown.    Each chapter is written from the perspective of a different family member (including two pets). The characters reveal their inner concerns and feelings and find their way to wisdom and love.    The authors—two medical doctors, a city councillor, and a writer—hope Opening Little Boxes will spark discussions about the things that matter most in life.    100% Author Royalties pledged to Auckland City Mission and Lifewise. ...Show more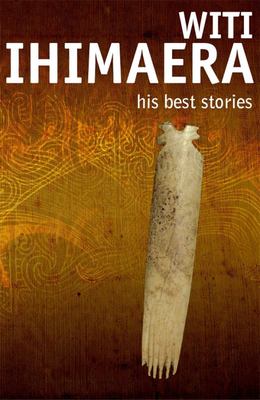 $30.00
NZD
Category: Short Stories
In this definitive collection by one of New Zealand's best-loved authors, Witi Ihimaera offers his personal choice of twenty-four stories from throughout his illustrious career. The pieces span more than thirty-five years - since his first collection, Pounamu Pounamu(1972), was published - and showcase the range, originality and humanity of this truly amazing writer. 'Ihimaera is an inspired voice' - David Eggleton, Metro 'One of our most important and influential writers . . . his subject matter, as much as his distinctive lyrical writing style, demand's attention.' - Eleanor Black, Weekend Herald ...Show more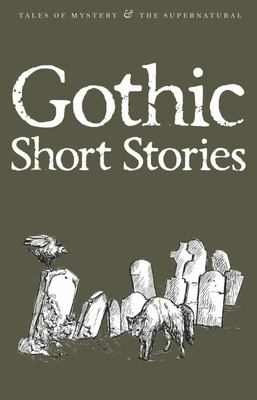 $38.00
NZD
Category: Short Stories | Series: Tales of Mystery & the Supernatural
Selected and Edited with an Introduction and Notes by David Blair, University of Kent at Canterbury. Late in the eighteenth century authors began to write 'Gothic' stories as a way of putting literature back in touch with the irrational, the supernatural and the bizarre, which had been neglected in the 'Age of Reason'. This superb new collection brings together stories from the earliest decades of Gothic writing with later 19th and early 20th century tales from the period in which Gothic diversified into the familiar forms of the ghost- and-horror-story. Work by writers such as Poe, Dickens, Hawthorne, Gaskell and M. R. James appears alongside that of anonymous writers from the start of the period and many lesser-known authors from Britain and America. Some of these stories, like the haunting 'The Lame Priest' are 'lost masterpieces' and several have never been anthologised before. Together they cover the spectrum of Gothic story-telling – tales of madness and violence, of shape-shifters and spectres, that express some of the deepest fears of the human mind – insanity, sexuality, death and the often terrible power of the past to catch up with the present. In a lively, authoritative introduction David Blair provides fresh insights and a detailed commentary on the stories' place in the complex traditions of Gothic writing in British and American literature. ...Show more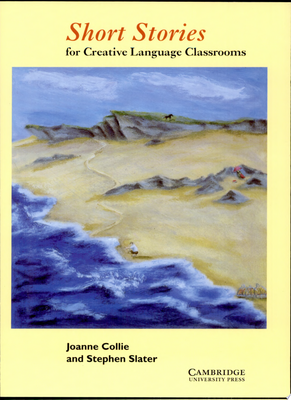 $39.99
NZD
Category: Short Stories
A collection of powerful, unabridged stories, accompanied by activities for creative language classrooms. Short Stories includes eleven vivid and memorable short stories written by a variety of authors from different backgrounds between the nineteenth century and the present day. Due to their powerful i mpact, these stories suggest many possibilities for creative activities in upper-intermediate and advanced level classrooms and can therefore be used to stimulate reading and fluency skills, as well as to explore literary aspects of English. This Audio CD accompanies the book and contains recordings of all the stories as well as extra material for listening activities. ...Show more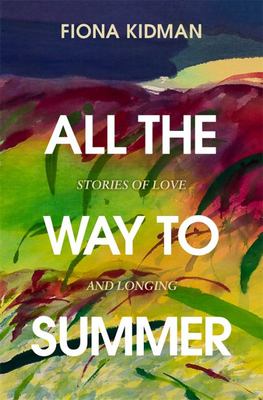 $40.00
NZD
Category: Short Stories | Reading Level: near fine
A powerful collection of stories exploring love and longing from the award-winning author of This Mortal Boy. Fiona Kidman's early stories about New Zealand women's experiences scandalised readers with their vivid depictions of the heartbreaks and joys of desire, illicit liaisons and unconventional love . Her writing made her a feminist icon in the early 1980s, and she has since continued to tell the realities of women's lives, her books resonating with many readers over the years and across the world. To mark her 80th birthday, this volume brings together a variety of her previously published stories as well as several that are new or previously uncollected; all moving, insightful and written with love. The final stories trace her own history of love, a memoir of significant people from childhood and beyond. ...Show more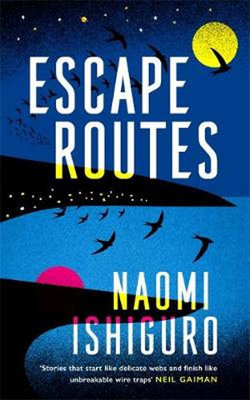 $39.99
NZD
Category: Short Stories
Characterised by its own brand of pleasingly unsettling magic, Naomi Ishiguro's ESCAPE ROUTES matches the inventiveness of David Mitchell with the fairy-tale allure of Angela Carter. A space-obsessed child conjures up a vortex in his mother's airing cupboard. A musician finds her friendship with a floc k of birds opens up unexpected possibilities. A rat catcher, summoned to a decaying royal palace, is plunged into a battle for the throne of a ruined kingdom. Two newlyweds find themselves inhibited by the arrival in their lives of an outsized and watchful stuffed bear. Whether snared in traps artfully laid for them, or those of their own making, the characters in Naomi Ishiguro's delightfully speculative debut collection yearn for freedom and flight, and find their worlds transformed beyond their wildest imaginings. ...Show more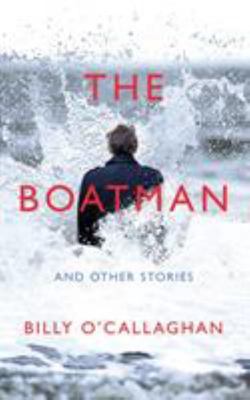 $38.00
NZD
Category: Short Stories
The prize-winning Irish short story writer and author of the highly praised novel My Coney Island Baby delivers his most accomplished book of short fiction to date. A poignant story collection that "grips from the opening page" (Bernard MacLaverty).Twelve poignant, quietly dazzling and carefully crafted stories that explore the resiliency of the human heart and its ability to keep beating in the wake of bereavement, violence, lost love, and incomparable trauma and grief. Spanning a century and two continents, from the muddy fields of Ireland to a hotel room in Paris, a dingy bar in Segovia to an airplane bound for Taipei, The Boatman and Other Stories follows an unforgettable cast of characters. Three gunshots on the Irish border define the course of a young man's life; a writer clings fast to a star-crossed affair with a woman who has never been fully in his reach; a fisherman accustomed to hard labor rolls up his sleeves to dig a grave for his child; a pair of newly-weds embark on their first adventure, living wild on the deserted Beginish Island. Ranging from the elegiac to the brutally confrontational, these densely layered tales reveal the quiet heroism and gentle dignity of ordinary life. Billy O'Callaghan is a master celebrant of the smallness of the human flame against the dark: its strength, and its steady brightness. ...Show more
$27.99
NZD
Category: Short Stories | Series: Foreign Language Graded Reader Ser.
An unmissable collection of eight unconventional and captivating short stories for young and adult learners. "I love Olly's work - and you will too!" - Barbara Oakley, PhD, Author of New York Times bestseller A Mind for Numbers Short Stories in English for Intermediate Learners has been written especial ly for students from beginner to intermediate level, designed to give a sense of achievement, and most importantly - enjoyment! Mapped to B1-approaching B2 on the Common European Framework of Reference, these eight captivating stories will both entertain you, and give you a feeling of progress when reading. What does this book give you? · Eight stories in a variety of exciting genres, from science fiction and crime to history and thriller - making reading fun, while you learn a wide range of new vocabulary · Controlled language at your level, including the 1000 most frequent words, to help you progress confidently · Authentic spoken dialogues, to help you learn conversational expressions and improve your speaking ability · Pleasure! It's much easier to learn a new language when you're having fun, and research shows that if you're enjoying reading in a foreign language, you won't experience the usual feelings of frustration - 'It's too hard!' 'I don't understand!' · Accessible grammar so you learn new structures naturally, in a stress-free way Carefully curated to make learning a new language easy, these stories include key features that will support and consolidate your progress, including · A glossary for bolded words in each text · A bilingual word list · Full plot summary · Comprehension questions after each chapter. As a result, you will be able to focus on enjoying reading, delighting in your improved range of vocabulary and grasp of the language, without ever feeling overwhelmed or frustrated. From science fiction to fantasy, to crime and thrillers, Short Stories in English for Intermediate Learners uses reading as the perfect tool to not only delight in learning English, but to start your journey towards fluency. ...Show more