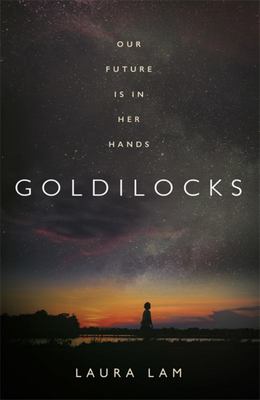 $34.99
NZD
Category: Science Fiction
Ravaged by environmental disaster, greed and oppression, our planet is in crisis. The future of humanity hangs in the balance - and one woman can tip it over. Despite increasing restrictions on the freedoms of women on Earth, Valerie Black is spearheading the first all-female mission to a planet in the Goldilocks Zone, where conditions are just right for human habitation. It's humanity's last hope for survival, and Naomi, Valerie's surrogate daughter and the ship's botanist, has been waiting her whole life for an opportunity like this - to step out of Valerie's shadow and really make a difference. But when things start going wrong on the ship, Naomi starts to suspect that someone on board is concealing a terrible secret - and realises time for life on Earth may be running out faster than they feared . . . This is STATION ELEVEN meets THE MARTIAN - a bold and thought-provoking new high-concept thriller ...Show more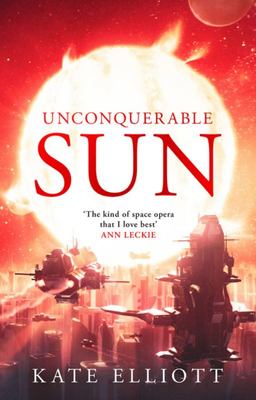 $35.00
NZD
Category: Science Fiction | Series: The\Sun Chronicles Ser.
"Non-stop action! Space battles! Intrigue! This is the kind of space opera that I love best--but Elliott does it even better."--New York Timesbestselling authorAnn Leckie New York Times bestselling author Kate Elliott brings us a thrilling new science fiction adventure set in a rich universe full of po litical intrigue withUnconquerable Sun. GENDER-SPUN ALEXANDER THE GREAT ON AN INTERSTELLAR SCALE Princess Sun has finally come of age. Growing up in the shadow of her mother, Eirene, has been no easy task. The legendary queen-marshal did what everyone thought impossible: expel the invaders and build Chaonia into a magnificent republic, one to be respected--and feared. But the cutthroat ambassador corps and conniving noble houses have never ceased to scheme--and they have plans that need Sun to be removed as heir, or better yet, dead. To survive, the princess must rely on her wits and companions: her biggest rival, her secret lover, and a dangerous prisoner of war. Take the brilliance and cunning courage of Princess Leia--add in a dazzling futuristic setting where pop culture and propaganda are one and the same--and hold on tight: This is the space opera you've been waiting for. ...Show more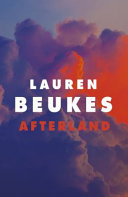 $37.00
NZD
Category: Science Fiction
Children of Men meets The Handmaid's Tale in this "bowstring-taut, visceral, and incredibly timely" thriller about how far a mother will go to protect her son from a hostile world transformed by the absence of men (Cory Doctorow). Most of the men are dead. Three years after the pandemic known as The Man fall, governments still hold and life continues -- but a world run by women isn't always a better place. Twelve-year-old Miles is one of the last boys alive, and his mother, Cole, will protect him at all costs. On the run after a horrific act of violence-and pursued by Cole's own ruthless sister, Billie -- all Cole wants is to raise her kid somewhere he won't be preyed on as a reproductive resource or a sex object or a stand-in son. Someplace like home. To get there, Cole and Miles must journey across a changed America in disguise as mother and daughter. From a military base in Seattle to a luxury bunker, from an anarchist commune in Salt Lake City to a roaming cult that's all too ready to see Miles as the answer to their prayers, the two race to stay ahead at every step . . . even as Billie and her sinister crew draw closer. A sharply feminist, high-stakes thriller from award-winning author Lauren Beukes, Afterland brilliantly blends psychological suspense, American noir, and science fiction into an adventure all its own -- and perfect for our times. ...Show more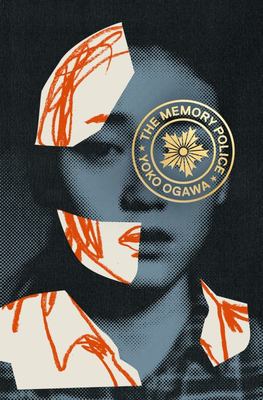 $35.00
NZD
Category: Science Fiction | Reading Level: very good
Hat, ribbon, bird, rose. To the people on the island, a disappeared thing no longer has any meaning. It can be burned in the garden, thrown in the river or handed over to the Memory Police. Soon enough, the island forgets it ever existed. When a young novelist discovers that her editor is in danger of b eing taken away by the Memory Police, she desperately wants to save him. For some reason, he doesn't forget, and it's becoming increasingly difficult for him to hide his memories. Who knows what will vanish next? The Memory Police is a beautiful, haunting and provocative fable about the power of memory and the trauma of loss from one of Japan's greatest writers. For readers of The Handmaid's Tale, Fahrenheit 451 and Nineteen Eighty-Four. ...Show more
$37.00
NZD
Category: Science Fiction
The highly anticipated sequel to the beloved worldwide bestseller Ready Player One, the near-future adventure that inspired the blockbuster Steven Spielberg film.   AN UNEXPECTED QUEST. TWO WORLDS AT STAKE. ARE YOU READY?  Days after winning OASIS founder James Halliday's contest, Wade Watts makes a di scovery that changes everything. Hidden within Halliday's vaults, waiting for his heir to find, lies a technological advancement that will once again change the world and make the OASIS a thousand times more wondrous--and addictive--than even Wade dreamed possible.   With it comes a new riddle, and a new quest -- a last Easter egg from Halliday, hinting at a mysterious prize. And an unexpected, impossibly powerful, and dangerous new rival awaits, one who'll kill millions to get what he wants.   Wade's life and the future of the OASIS are again at stake, but this time the fate of humanity also hangs in the balance.  Lovingly nostalgic and wildly original as only Ernest Cline could conceive it, Ready Player Two takes us on another imaginative, fun, action-packed adventure through his beloved virtual universe, and jolts us thrillingly into the future once again.   ...Show more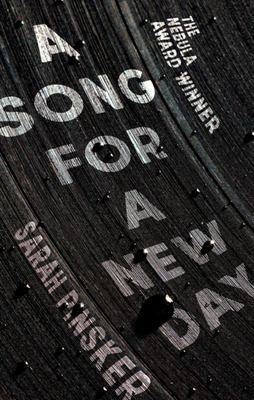 $32.99
NZD
Category: Science Fiction
WINNER OF THE NEBULA AWARD   After a global pandemic makes public gatherings illegal and concerts impossible, except for those willing to break the law for the love of music--and for one chance at human connection.   In the Before, when the government didn't prohibit large public gatherings, Luce Ca nnon was on top of the world. One of her songs had just taken off and she was on her way to becoming a star. Now, in the After, terror attacks and deadly viruses have led the government to ban concerts, and Luce's connection to the world--her music, her purpose--is closed off forever. She does what she has to do: she performs in illegal concerts to a small but passionate community, always evading the law.   Rosemary Laws barely remembers the Before times. She spends her days in Hoodspace, helping customers order all of their goods online for drone delivery--no physical contact with humans needed. By lucky chance, she finds a new job and a new calling: discover amazing musicians and bring their concerts to everyone via virtual reality. The only catch is that she'll have to do something she's never done before and go out in public. Find the illegal concerts and bring musicians into the limelight they deserve. But when she sees how the world could actually be, that won't be enough. ...Show more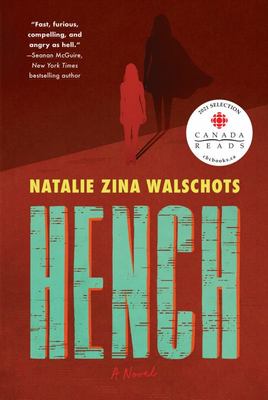 Hench
by Natalie Zina Walschots
$35.00
NZD
Category: Science Fiction
A smart, imaginative, and evocative novel of love, betrayal, revenge, and redemption, told with razor-sharp wit and affection, in which a young woman discovers the greatest superpower--for good or ill--is a properly executed spreadsheet. Anna does boring things for terrible people because even criminal s need office help and she needs a job. Working for a monster lurking beneath the surface of the world isn't glamorous. But is it really worse than working for an oil conglomerate or an insurance company? In this economy? As a temp, she's just a cog in the machine. But when she finally gets a promising assignment, everything goes very wrong, and an encounter with the so-called "hero" leaves her badly injured. And, to her horror, compared to the other bodies strewn about, she's the lucky one. So, of course, then she gets laid off. With no money and no mobility, with only her anger and internet research acumen, she discovers her suffering at the hands of a hero is far from unique. When people start listening to the story that her data tells, she realizes she might not be as powerless as she thinks. Because the key to everything is data: knowing how to collate it, how to manipulate it, and how to weaponize it. By tallying up the human cost these caped forces of nature wreak upon the world, she discovers that the line between good and evil is mostly marketing. And with social media and viral videos, she can control that appearance. It's not too long before she's employed once more, this time by one of the worst villains on earth. As she becomes an increasingly valuable lieutenant, she might just save the world. A sharp, witty, modern debut, Hench explores the individual cost of justice through a fascinating mix of Millennial office politics, heroism measured through data science, body horror, and a profound misunderstanding of quantum mechanics. ...Show more
$29.99
NZD
Category: Science Fiction | Series: Macmillan Collector's Library
Taking its title from the strangely frozen picture by the surrealist painter Giorgio de Chirico, The Enigma of Arrival tells the story of a young Indian from the Caribbean arriving in post-imperial England and consciously, over many years, finding himself as a writer. Part of the Macmillan Collector's L ibrary, a series of stunning, clothbound, pocket-sized classics with gold-foiled edges and ribbon markers. These beautiful books make perfect gifts or a treat for any book lover. This edition is introduced by Harvard Professor, Maya Jasanoff. The Enigma of Arrival is the story of a journey, from one place to another, from the British colony of Trinidad to the ancient countryside of England, and from one state of mind to another. Finding depth in the smallest moments - the death of a cottager, the firing of an estate's gardener - V. S. Naipaul also comprehends the bigger picture, as the old world is lost and the English landscape is changed by the march of 'progress'. This is a moving and beautiful novel told with great dignity, compassion and candour. ...Show more
$37.99
NZD
Category: Science Fiction
To Sleep in a Sea of Stars is a brand new epic novel from New York Times bestselling author Christopher Paolini. Exploring new worlds is all Kira Navarez ever dreamed of doing. But now she has found her nightmare.  On a distant planet ripe for a colony, she has discovered a relic previously unseen by hu man eyes.   It will transform her entirely and forever.   Humanity will face annihilation.   She is alone. We are not.   There is no going back.   ...Show more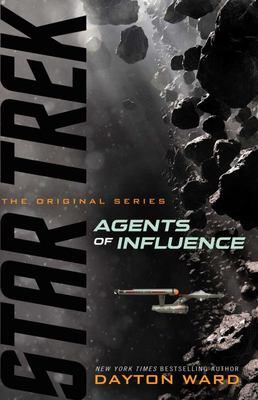 $29.99
NZD
Category: Science Fiction | Series: Star Trek: the Original Ser.
An epic new Star Trek saga by New York Times bestselling author Dayton Ward set during the original Five-Year Mission For years, Starfleet Intelligence agents have carried out undercover assignments deep within the Klingon Empire. Surgically altered and rigorously trained in Klingon culture, they opera te in plain sight and without any direct support, while collecting information and infiltrating the highest levels of imperial power. Their actions have given Starfleet valuable insight into the inner workings of Klingon government and its relentless military apparatus. After three of Starfleet's longest serving agents fear exposure, they initiate emergency extraction procedures. Their planned rendezvous with the USS Endeavour goes awry, threatening to reveal their activities and the damaging intelligence they've collected during their mission. Tasked by Starfleet to salvage the botched rescue attempt, Captain James T. Kirk and the crew of the USS Enterprise must discover the truth behind a secret weapons experiment while avoiding an interstellar incident with the potential to ignite a new war between the Federation and one of its oldest adversaries. ...Show more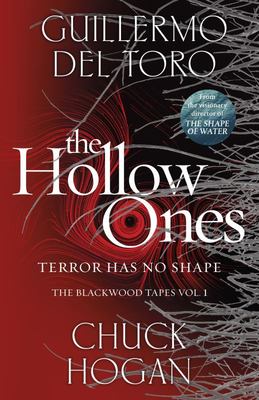 The Hollow Ones
by Guillermo del Toro; Chuck Hogan
$37.00
NZD
Category: Science Fiction
A horrific crime that defies ordinary explanation. A rookie FBI agent in dangerous, uncharted territory. An extraordinary hero for the ages. Odessa's life is derailed when she's forced to turn her gun on her partner, who turns suddenly, inexplicably violent while apprehending a rampaging murderer. The shooting, justified by self-defence, shakes Odessa to her core and she is placed on desk leave pending a full investigation. But what most troubles her isn't the tragedy itself - it's the shadowy presence she thought she saw fleeing the deceased agent's body after his death. Questioning her future with the FBI and her sanity, Odessa accepts a low-level assignment to clear out the belongings of a retired agent in the New York office. What she finds there will put her on the trail of a mysterious figure named John Blackwood, a man of enormous means who claims to have been alive for centuries. What he tells her could mean he's an unhinged lunatic. That, or he's humanity's best and only defence against an unspeakable evil that could corrupt even the best of us . . . ...Show more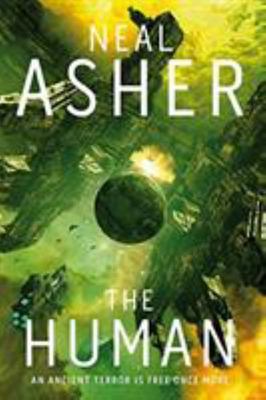 $37.99
NZD
Category: Science Fiction | Series: Rise of the Jain Ser.
An entire galaxy hangs in the balance . . .A Jain warship has risen from the depths of space, emerging with a deadly grudge and a wealth of ancient yet lethal technology. It is determined to hunt down the alien Client, and will annihilate all those who stand in its way. So Orlandine must prepare humanit y's defence.Both humanity and the Prador thought their ancient foe - the Jain - had perished in a past age. And they resolve to destroy these outliers at any cost. Orlandine wants the Client's inside knowledge to act, but the Client has her own agenda. Earth Central therefore looks to the Prador for alliance, after the Jain destroy their fleet. However, not everyone is happy with this, and some will do anything to shatter this fragile coalition.As the Jain warship makes its way across the galaxy, it seems unstoppable. Human and Prador forces alike struggle to withstand its devastating weaponry. Orlandine's life work is to neutralize Jain technology, so if she can't triumph, no one can. But will she become what she's vowed to destroy?The Human is the final book in Neal Asher's Rise of the Jain trilogy.'Neal Asher's books are like an adrenaline shot targeted directly for the brain' John Scalzi, author of the Old Man's War series'Magnificently awesome. Then Asher turns it up to eleven' Peter F. Hamilton on the first in the trilogy, The Soldier   ...Show more