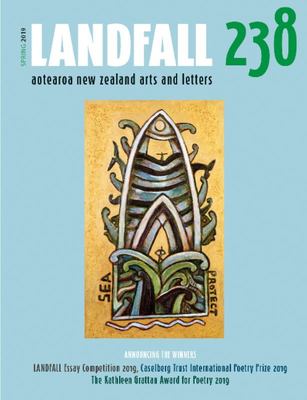 $30.00
NZD
Category: NZ Fiction | Series: Landfall Ser.
Landfall is New Zealand's foremost and longest-running arts and literary journal. It showcases new fiction and poetry, as well as biographical and critical essays, and cultural commentary. Each issue brims with a mix of vital new work by this country's best writers. There are reviews of the latest books , art, film, drama and dance. Landfall is a high-quality production, with artist portfolios in full colour. FEATURED ARTISTS: Nigel Brown, Holly Craig, Emil McAvoy WRITERS: John Allison, Ruth Arnison, Emma Barnes, Pera Barrett, Nikki-Lee Birdsey, Anna Kate Blair, Corrina Bland, Cindy Botha, Liz Breslin, Mark Broatch, Tobias Buck, Paolo Caccioppoli, Marisa Cappetta, Janet Charman, Whitney Cox, Mary Cresswell, Jeni Curtis, Jodie Dalgleish, Breton Dukes, David Eggleton, Johanna Emeney, Cerys Fletcher, David Geary, Miriama Gemmell, Susanna Gendall, Gail Ingram, Sam Keenan, Kerry Lane, Peter Le Baige, Helen Lehndorf, Kay McKenzie Cooke, Kirstie McKinnon, Zoe Meager, Lissa Moore, Margaret Moores, Janet Newman, Rachel O'Neill, Claire Orchard, Bob Orr, Jenny Powell, Nina Mingya Powles, Lindsay Rabbitt, Nicholas Reid, Jade Riordan, Gillian Roach, Paul Schimmel, Derek Schulz, Michael Steven, Chris Stewart, Robert Sullivan, Stacey Teague, Annie Villiers, Janet Wainscott, Louise Wallace, Albert Wendt, Iona Winter ...Show more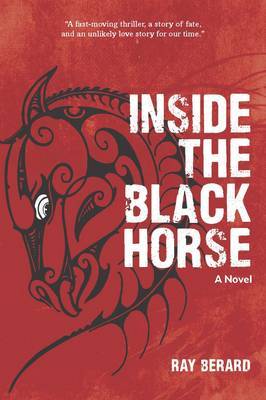 $30.00
NZD
Category: NZ Fiction
Inside the Black Horse is a fast-moving thriller, a story of fate, and unlikely love story for our time. Pio Morgan is waiting outside a pub on a cold winter night. There is a debt he must pay and no options left. What he does next drags a group of strangers into a web of confusion that over the course of a few days changes all their lives. The young Maori widow just trying to raise her children, the corporate executive hiding his mistake, the gang of criminals that will do what ever it takes to recover what they've lost - and the outsider sent to town to try and figure out who did what. Time is running out for all of them as events take an increasingly dark turn. ...Show more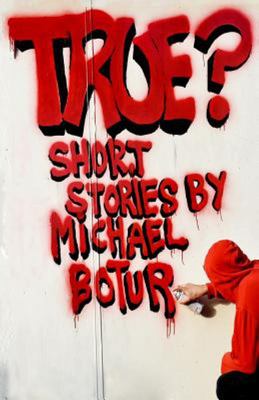 True?
by Michael Botur
$25.00
NZD
Category: NZ Fiction
Aussie. Apps. Poets. Parole. Trysts. Travel. Rehab. Refugees. Jail. Journos. Strippers. Celebs. Drugs. More drugs. Sixteen short stories by an author described by Takahe literary journal as "One of the most original story writers of his generation in New Zealand."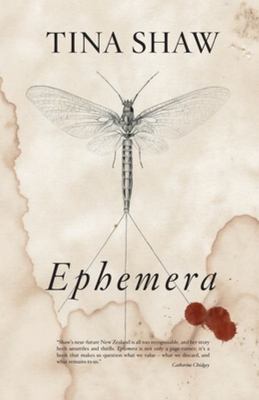 $29.99
NZD
Category: NZ Fiction
"We were probably doomed from the moment the virus hit the airports..." - from the opening chapter of an insanely prescient new novel by Tina Shaw, written before the Covid-19 crisis. After an international meltdown, New Zealand, along with the rest of the world, has shut down. No electricity, no broad band, and people are in survival mode - at least until somebody turns the lights on again. Ruth has always led a sheltered life. Pre-Crash, she worked as an Ephemera Librarian, now she is managing a simple, self-sufficient lifestyle. But her sister is dying from tuberculosis and her love for Juliana propels Ruth to undertake a perilous journey. She intrepidly sets off from Auckland to find the man known as Nelson and his rumoured stockpile of pharmaceutical drugs. Word has it he is based at the old Huka Lodge. Along with the handsome Lance Hinckley and enigmatic Adebowale Ackers, Ruth travels by steamboat up the Waikato River - the only practical way. The group journeys through settlements that have sprung up along the river as people try to re-establish their lives in this precarious time. With society itself broken, will Ruth manage to keep her commitment to her sister without compromising her own values? Inspired by Joseph Conrad's Heart of Darkness, this post-apocalyptic, partly comedic novel reveals that things are not always what they seem. ...Show more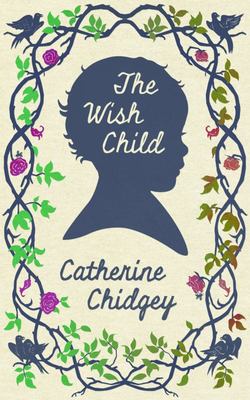 $30.00
NZD
Category: Staff Picks- Read our reviews below | Reading Level: Very Good
Winner of the New Zealand Book Award for Fiction Germany, 1939. Two children watch as their parents become immersed in the puzzling mechanisms of power. Siggi lives in the affluent ignorance of middle-class Berlin, her father a censor who excises prohibited words ('promise', 'love', 'mercy'). Erich is a n only child living a lush rural life, aware that he is shadowed by strange, unanswered questions. Drawn together as Germany's hope for a glorious future begins to collapse, the children find temporary refuge in an abandoned theatre amidst the rubble of Berlin. The days they spend there together will shape the rest of their lives. Watching over Siggi and Erich is the wish child. He sees what they see, he feels what they feel, yet his is a voice that comes from deep inside the wreckage of a nation's dream. ...Show more
$34.99
NZD
Category: NZ Fiction | Reading Level: very good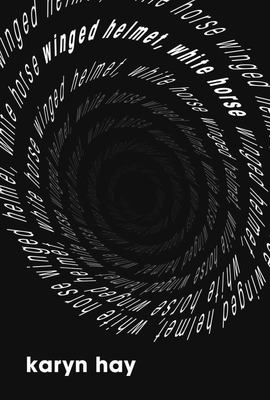 $35.00
NZD
Category: NZ Fiction | Reading Level: very good
Following the success of Karyn Hay's historical fiction novel, The March of the Foxgloves, Karyn returns with Winged Helmet, White Horse – more reminiscent in style of her debut, Emerald Budgies. Set in contemporary London, Winged Helmet, White Horse is a darkly comic psychological drama. Tim has master ed the art of subordination; to his job, his wife, and even his daughter. Having written one critically acclaimed book of poetry he is struggling to write a second, while his wife, Natasha, who is into "positive affirmations", and spending money, has plans of her own. As Tim stumbles through the social landscape of suburban London, trying to give up alcohol and gain some control over his life, he makes several disturbing discoveries; ultimately concluding that he is not in control of anything, and that it's all been a terrible, deadly illusion. ...Show more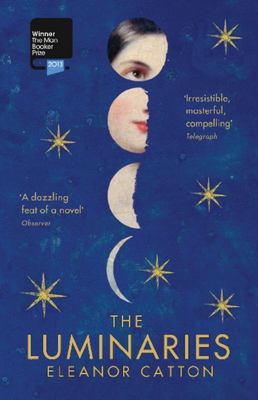 $28.00
NZD
Category: NZ Fiction | Reading Level: near fine
Now a major television series. Winner of the 2013 Man Booker Prize, a breathtaking feat of storytelling where everything is connected, but nothing is as it seems.... It is 1866, and Walter Moody has come to make his fortune upon the New Zealand goldfields. On the stormy night of his arrival, he stumbles across a tense gathering of twelve local men, who have met in secret to discuss a series of unsolved crimes. A wealthy man has vanished, a prostitute has tried to end her life, and an enormous fortune has been discovered in the home of a luckless drunk. Moody is soon drawn into the mystery: a network of fates and fortunes that is as complex and exquisitely patterned as the night sky. Eleanor Catton was only 22 when she wrote The Rehearsal, which Adam Ross in the New York Times Book Review praised as "a wildly brilliant and precocious first novel" and Joshua Ferris called "a mesmerizing, labyrinthine, intricately patterned and astonishingly original novel." The Luminaries amply confirms that early promise, and secures Catton''''s reputation as one of the most dazzling and inventive young writers at work today. ...Show more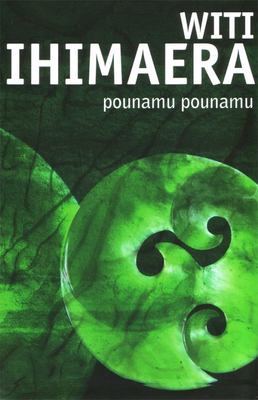 $30.00
NZD
Category: NZ Fiction
Pounamu Pounamu is classic Ihimaera. First published in 1972, it was immediately endorsed by Maori and Pakeha alike for its original stories that showed how important Maori identity is for all New Zealanders. As Katherine Mansfield did in her first collection In a German Pension(1911), and Janet Frame i n The Lagoon(1951), Witi Ihimaera explores in Pounamu Pounamu what it is like to be a New Zealander - but from a Maori perspective. The seeds of Ihimaera's later works are first introduced in this ground-breaking collection- The Whale Rider in his story 'The Whale', The Rope of Man in 'Tangi', and the character of Simeon form Bulibasha, King of the Gypsies in 'One Summer Morning'; and the themes of aroha (love), whanaungatanga (kinship) and manaakitanga (supporting each other), which are so integral to Ihimaera's work. ...Show more
$35.00
NZD
Category: NZ Fiction
Kara lives in Victory Park council flats with her young son, just making a living by minding other people's kids – her nightly smoke on the fire escape the only time she can drop her guard and imagine something better. But the truth is life is threadbare and unpromising until the mysterious Bridget move s in to the Park. The wife of a disgraced Ponzi schemer, she brings with her glamour and wild dreams and an unexpected friendship. Drawn in, Kara forgets for a moment who she's there to protect. "A rich, funny, compassionate exploration of care and carelessness — this is a wonderful book — like its heroine, astute as hell and full of heart."  Emily Perkins ...Show more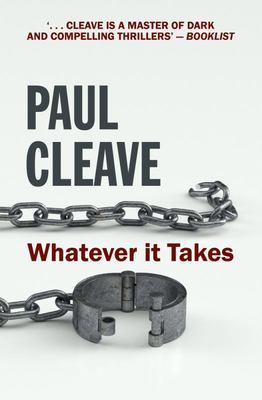 $27.99
NZD
Category: NZ Fiction
When seven-year-old Alyssa is kidnapped, Deputy Noah Harper decides he will do what it takes to find her - but that means crossing lines he can never come back from.   Finding the girl safe isn't enough to stop Noah from losing his job, his wife, and from being kicked out of Acacia Pines. He's told if he ever returns, he'll be put in jail and left there to rot.   Now, 12 years later, comes a phone call.   Alyssa is missing again and her father wants him to honour the promise he made to her all those years earlier - that he would never let anything bad happen to her again.   To find her, Noah is going to have to head back to the pines, and come face to face with the past...   You shouldn't miss Paul Cleave's newest and best thriller yet   Fans of Paul Cleave agree about his writing:   "Readers following him through this season of Breaking Bad reworked by the Coen Brothers will feel the whole gamut right along with him."-- Kirkus   " He] juggles all the elements with impressive ease. Darkly humorous references to horrific violence will resonate with Dexter fans."- Publishers Weekly - Starred Review   "Tense, thrilling, touching. Paul Cleave is very good indeed." -- John Connolly, NYT bestselling author   "A riveting and all too realistic thriller. Cleave is a writer to watch."- Tess Gerritsen, NYT bestselling author ...Show more