$27.99
NZD
Category: Horror
Selfie-sticks with demonic powers.Cold calls from the dead.And that creeping suspicion, as you sit there with your flat white, that none of this is real.John Lanchester's first book of shorter fictions, Reality and Other Stories is a gathering of deliciously chilling entertainments, to be read as the ev enings draw in and the days are haunted by all the ghastly schlock, uncanny technologies and absurd horrors of modern life. ...Show more
$27.99
NZD
Category: Horror
IMAGINE... Leaving your house in the middle of the night. Knowing your mother is doing her best, but she's just as scared as you. IMAGINE... Starting a new school, making friends. Seeing how happy it makes your mother. Hearing a voice, calling out to you. IMAGINE... Following the signs, into the wo ods. Going missing for six days. Remembering nothing about what happened. IMAGINE... Something that will change everything... And having to save everyone you love. ...Show more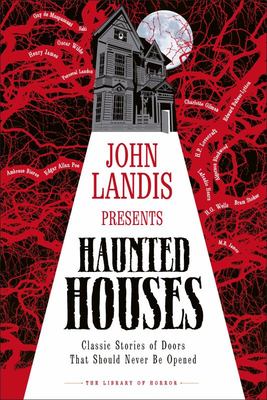 $37.00
NZD
Category: Horror
Classic haunted house ghost stories curated by world-renowned filmmaker and horror genre authority John Landis. This beautifully presented, highly collectible anthology features ghost stories that have enthralled, terrified and inspired readers decade after decade. Some are relatively well known; other s are long-lost treasures, awaiting rediscovery. The selection includes tales of terror by Bram Stoker, H. P. Lovecraft, and Percival Landon; studies of creeping dread by Edgar Allan Poe and Henry James; short, sharp shockers by Ambrose Bierce, M.R. James and Lafcadio Hearn; and comedic masterpieces by Oscar Wilde and Saki. Mr. Landis' own introduction explores each tale's fascinating impact on the contemporary horror genre. Step inside these ghost-ridden repositories of supernatural evil, if you dare... "The oldest and strongest emotion of mankind is fear and the oldest and strongest kind of fear is fear of the unknown." H. P. Lovecraft ...Show more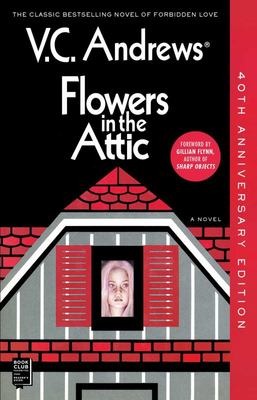 $0.00
NZD
Category: Horror | Series: Dollanganger Ser.
Celebrate the fortieth anniversary of the enduring gothic masterpiece Flowers in the Attic--the unforgettable forbidden love story that earned V.C. Andrews a fiercely devoted fan base and became an international cult classic. At the top of the stairs there are four secrets hidden--blond, innocent, and fighting for their lives... They were a perfect and beautiful family--until a heartbreaking tragedy shattered their happiness. Now, for the sake of an inheritance that will ensure their future, the children must be hidden away out of sight, as if they never existed. They are kept in the attic of their grandmother's labyrinthine mansion, isolated and alone. As the visits from their seemingly unconcerned mother slowly dwindle, the four children grow ever closer and depend upon one another to survive both this cramped world and their cruel grandmother. A suspenseful and thrilling tale of family, greed, murder, and forbidden love, Flowers in the Attic is the unputdownable first novel of the epic Dollanganger family saga. The Dollanganger series includes: Flowers in the Attic, Petals in the Wind, If There Be Thorns, Seeds of Yesterday, Garden of Shadows, Beneath the Attic, and Out of the Attic. ...Show more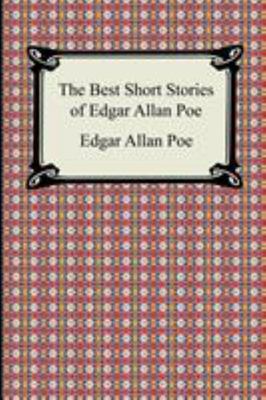 $22.99
NZD
Category: Horror
This volume contains a collection of some of the best short stories ever written by Edgar Allan Poe. A master of the macabre, Poe exhibits his literary prowess in these classic short stories. Contained within this volume are the following: The Gold-Bug, The Murders in the Rue Morgue, The Balloon-Hoax, T he Purloined Letter, A Descent into the Maelstr m, The Black Cat, The Fall of the House of Usher, The Masque of the Red Death, The Cask of Amontillado, The Pit and the Pendulum, and The Tell-Tale Heart. ...Show more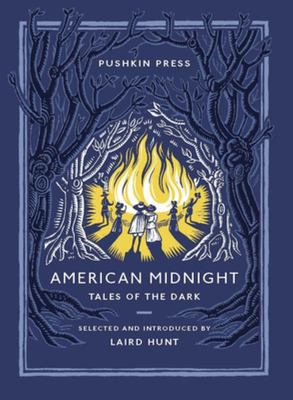 $32.99
NZD
Category: Horror | Series: Pushkin Collection
A collection of chilling tales from the dark heart of American literature.
$24.99
NZD
Category: Horror | Reading Level: very good
NOS4A2 is a spine-tingling novel of supernatural suspense from master of horror Joe Hill, the New York Times bestselling author of Heart-Shaped Box and Horns. Victoria McQueen has a secret gift for finding things: a misplaced bracelet, a missing photograph, answers to unanswerable questions. On her Rale igh Tuff Burner bike, she makes her way to a rickety covered bridge that, within moments, takes her wherever she needs to go, whether it's across Massachusetts or across the country. Charles Talent Manx has a way with children. He likes to take them for rides in his 1938 Rolls-Royce Wraith with the NOS4A2 vanity plate. With his old car, he can slip right out of the everyday world, and onto the hidden roads that transport them to an astonishing - and terrifying - playground of amusements he calls "Christmasland." Then, one day, Vic goes looking for trouble--and finds Manx. That was a lifetime ago. Now Vic, the only kid to ever escape Manx's unmitigated evil, is all grown up and desperate to forget. But Charlie Manx never stopped thinking about Victoria McQueen. He's on the road again and he's picked up a new passenger: Vic's own son. Exclusive to the print editions of NOS4A2 are more than 15 illustrations by award-winning Locke & Key artist Gabriel Rodr guez. ...Show more
Items per page:
1 - 7 of 7