$52.00
NZD
Category: Classic
Alice's Adventures in Wonderland is one of the most celebrated children's books of all time. In this edition Lewis Carroll's original story of little Alice's tumble down a rabbit hole is brought to life by stunning illustrations from John Tenniel. The book also features an elegant bonded-leather binding , a satin ribbon bookmark and decorative endpapers. ...Show more
Passing
by Nella Larsen; Christa Holm Vogelius (Introduction by)
$24.99
NZD
Category: Classic
Fair, elegant, and ambitious, Clare is married to a white man unaware of her African American heritage and has severed all ties to her past. Clare's childhood friend, Irene, just as light-skinned, has chosen to remain within the African American community, but refuses to acknowledge the racism that cont inues to constrict her family's happiness. A chance encounter forces both women to confront the lies they have told others - and the secret fears they have buried within themselves.The Penguin English Library - collectable general readers' editions of the best fiction in English, from the eighteenth century to the end of the Second World War. ...Show more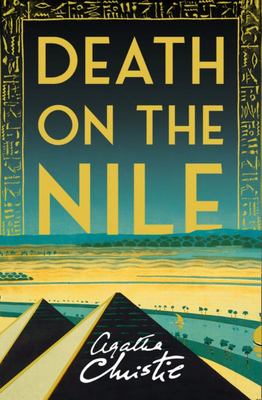 $22.99
NZD
Category: Classic | Series: Poirot Ser.
Agatha Christie's most exotic murder mystery, reissued with a striking new cover to tie in with the highly anticipated 2020 film adaptation. The tranquillity of a cruise along the Nile is shattered by the discovery that Linnet Ridgeway has been shot through the head. She was young, stylish and beautifu l, a girl who had everything - until she lost her life. Hercule Poirot recalls an earlier outburst by a fellow passenger: 'I'd like to put my dear little pistol against her head and just press the trigger.' Yet in this exotic setting' nothing is ever quite what it seems... ...Show more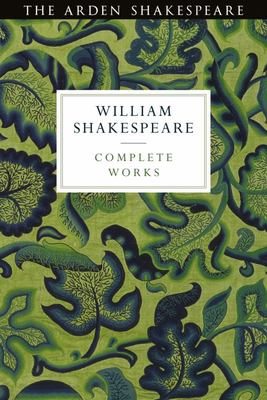 Arden Shakespeare Third Series Complete Works
by Ann Thompson (Editor); David Scott Kastan (Editor); H. R. Woudhuysen (Editor); Richard Proudfoot (Editor)
$49.99
NZD
Category: Classic | Series: The\Arden Shakespeare Third Ser.
This new Complete Works marks the completion of the Arden Shakespeare Third Series and includes the complete plays, poems and sonnets, edited by leading international scholars. New to this edition are the 'apocryphal' plays, part-written by Shakespeare- Double Falsehood, Sir Thomas More and King Edward III. The anthology is unique in giving all three extant texts of Hamlet from Shakespeare's time- the first and second Quarto texts of 1603 and 1604-5, and the first Folio text of 1623. The volume has a general introduction, short contextual introductions to the texts, a glossary and a bibliography to aid understanding and study. The works include- Shakespeare's Sonnets A Lover's Complaint Venus and Adonis Lucrece The Passionate Pilgrim The Phoenix and the Turtle All's Well that Ends Well Antony and Cleopatra As You Like It The Comedy of Errors Coriolanus Cymbeline Double Falsehood Hamlet- Second Quarto Hamlet- First Quarto Hamlet- First Folio Julius Caesar King Edward III King Henry IV, Part 1 King Henry IV, Part 2 King Henry V King Henry VI, Part 1 King Henry VI, Part 2 King Henry VI, Part 3 King Henry VIII King John King Lear King Richard II King Richard III Love's Labour's Lost Macbeth Measure for Measure The Merchant of Venice The Merry Wives of Windsor A Midsummer Night's Dream Much Ado About Nothing Othello Pericles Romeo and Juliet Sir Thomas More The Taming of the Shrew The Tempest Timon of Athens Titus Andronicus Troilus and Cressida Twelfth Night The Two Gentlemen of Verona The Two Noble Kinsmen The Winter's Tale ...Show more
$19.99
NZD
Category: Classic | Series: Macmillan Collector's Library
A story about money and avidity And O there are days in this life, worth life and worth death.-Charles Dickens, Our Mutual Friend John Harmon, a young man recently returned to London as his father's heir, fakes his own death to hide his true identity, until he can get to properly know Bella Wilfer, the woman whom he must marry to secure his inheritance. The story is filled with motley characters and incidents and centers on the effects of corruption and greed that money brings. This book has been professionally formatted for e-readers and contains a bonus book club leadership guide and discussion questions. We hope you'll share this book with your friends, neighbors and colleagues and can't wait to hear what you have to say about it. ...Show more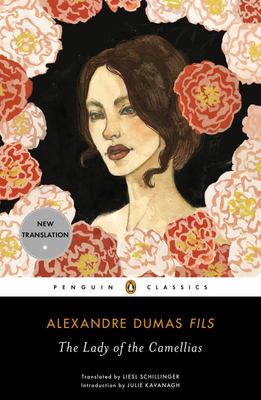 $35.00
NZD
Category: Classic | Series: Penguin Classics
The landmark novel that inspired Verdi's opera "La Traviata," in a sparkling new translation "One of the greatest love stories of all time," according to Henry James, and the inspiration for Verdi's opera "La Traviata," the Oscar-winning musical "Moulin Rouge!," and numerous ballets, stage plays (starri ng Lillian Gish, Eleonora Duse, Tallulah Bankhead, and Sarah Bernhardt, and films (starring Greta Garbo, Robert Taylor, Rudolph Valentino, Isabelle Huppert, and Colin Firth), "The Lady of the Camellias" itself was inspired by the real-life nineteeth-century courtesan Marie Duplessis, the lover of the novel's author, Alexander Dumas "fils." Known to all as "the Lady of the Camellias" because she is never seen without her favorite flowers, Marguerite Gautier, the most beautiful, brazen, and expensive courtesan in all of Paris. But despite having many lovers, she has never really loved--until she meets Armand Duval, young, handsome, and hopelessly in love with her. "Marguerite and Armand are the kind of bright, self-destructive young things we still read about in magazines, watch on-screen, or brush up against today." --Liesl Schillinger, from the Note on the Translation ...Show more
Walden and Civil Disobedience
by William (AFT) W. S. (INT); Howarth Henry David; Merwin Thoreau
$17.99
NZD
Category: Classic
Title: Walden; or Life in the Woods.Publisher: British Library, Historical Print Editions. The British Library is the national library of the United Kingdom. It is one of the world's largest research libraries holding over 150 million items in all known languages and formats: books, journals, newspapers , sound recordings, patents, maps, stamps, prints and much more. Its collections include around 14 million books, along with substantial additional collections of manuscripts and historical items dating back as far as 300 BC.The GENERAL HISTORICAL collection includes books from the British Library digitised by Microsoft. This varied collection includes material that gives readers a 19th century view of the world. Topics include health, education, economics, agriculture, environment, technology, culture, politics, labour and industry, mining, penal policy, and social order. ++++The below data was compiled from various identification fields in the bibliographic record of this title. This data is provided as an additional tool in helping to insure edition identification: ++++ British Library Thoreau, Henry David; 1854. 8 . 10410.aaa.32. ...Show more
$26.00
NZD
Category: Classic | Series: Penguin Modern Classics Ser.
'One of the great British novels of the twentieth century: a narrative of extraordinary reach, power and beauty' SARAH WATERS In memory of the wife who had once dishonoured and always despised him, Brian de Retteville founded Oby - a twelfth-century convent in a hidden corner of Norfolk. Two centuries later the Benedictine community is well established there and, as befits a convent whose origin had such chequered motives, the inhabitants are prey to the ambitions, squabbles, jealousies and pleasures of less spiritual environments. An outbreak of the Black Death, the collapse of the convent spire, the Bishop's visitation and a nun's disappearance are interwoven with the everyday life of the nuns, novices, successive Prioresses and the nun's priest, in this affectionate and ironic observation of the more wordly history of a religious order. ...Show more
$25.00
NZD
Category: Classic | Series: Wordsworth Classics
The Man in the Iron Mask is the final episode in the cycle of novels featuring Dumas' celebrated foursome of D'Artagnan, Athos, Porthos and Aramis, who first appeared in The Three Musketeers. Some thirty-five years on, the bonds of comradeship are under strain as they end up on different sides in a powe r struggle that may undermine the young Louis XIV and change the face of the French monarchy. In the fast-paced narrative style that was his trademark, Dumas pitches us straight into the action. What is the secret shared by Aramis and Madame de Chevreuse? Why does the Queen Mother fear its revelation? Who is the mysterious prisoner in the Bastille? And what is the nature of the threat he poses? Dumas, the master storyteller, keeps us reading and guessing until the climactic scene in the grotto of Locmaria, a fitting conclusion to the epic saga of the musketeers. ...Show more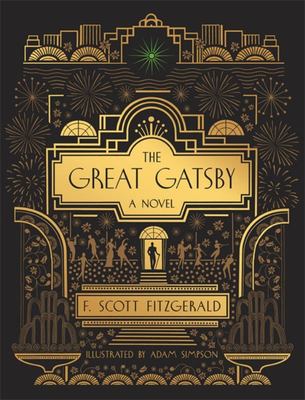 $44.99
NZD
Category: Classic
A beautifully illustrated version of the original 1925 edition of F. Scott Fitzgerald's classic Great American novel.Widely considered to be the greatest American novel of all time, The Great Gatsby is the story of the wealthy, quixotic Jay Gatsby and his obsessive love for debutante Daisy Buchanan. It is also a cautionary tale of the American Dream in all its exuberance, decadence, hedonism, and passion. First published in 1925 by Charles Scribner's Sons, The Great Gatsby sold modestly and received mixed reviews from literary critics of the time. Upon his death in 1940, Fitzgerald believed the book to be a failure, but a year later, as the U.S. was in the grips of the Second World War, an initiative known as Council on Books in Wartime was created to distribute paperbacks to soldiers abroad. The Great Gatsby became one of the most popular books provided to regiments, with more than 100,000 copies shipped to soldiers overseas. By 1960, the book was selling apace and being incorporated into classrooms across the nation. Today, it has sold over 25 million copies worldwide in 42 languages.This exquisitely rendered edition of the original 1925 printing reintroduces readers to Fitzgerald's iconic portrait of the Jazz Age, complete with specially commissioned illustrations by Adam Simpson that reflect the gilded splendor of the Roaring Twenties. ...Show more