$29.99
NZD
$32.99
(9% off)
Category: Thriller
Vincent needs a change. He's spent the last fifteen years in covert operations for the US government, but after a botched and fatal mission, he decides he's done with pulling triggers. He lucks into a dream job in Santa Barbara as head of security for supermarket mogul Eugene Lamar: nothing more than dr iving the boss to and from golf, with ample downtime for surfing, or sitting by the pool contemplating life-and how to live it with a zero body count. There he meets and is intrigued by Lamar's daughter, the journalist Erin Jones, who's on tour in California to promote her book about the benefits of war. Vincent's seen his share of conflict and is sure he can change her mind - and he'd really like to make his case over drinks. But there's a problem: if Lamar's business is confined to supermarkets, why does he need a panic room full of assault rifles, and a .357 revolver in his car? It doesn't take long for Vincent to find out that Lamar owes a debt to bad people - and that's only the start of it. He's ensnared in a criminal enterprise, which soon brings costs in lives as well as money. Erin wants answers, and needs Vincent's help to get them. But how much does she already know? Is his growing attraction to her a liability? And can he keep her safe from the brutal killers who are after her father? It seems that Santa Barbara is a sunny town full of dark talent, and Vincent will have to revert to dark talents of his own if he's going to survive . . . ...Show more
$29.99
NZD
Category: Thriller
Psychologist Margot Scott has a picture-perfect life: a nice house in the suburbs, a husband, two children and a successful career. On a warm spring morning Margot approaches one of her clients on a busy train platform. He is looking down at his phone, with his duffel bag in hand as the train approaches . That's when she slams into his back and he falls in front of the train. Margot's clients all lie to her, but one lie cost her family and freedom. A fast-paced psychological thriller for fans of The Silent Patient.   ...Show more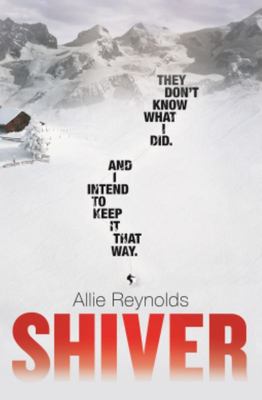 Shiver
by Allie Reynolds
$34.99
NZD
Category: Thriller
They don't know what I did. And I intend to keep it that way. How far would you go to win? Hyper-competitive people, mind games and a dangerous natural environment combine to make the must-read thriller of the year. Fans of Lucy Foley and Lisa Jewell will be gripped by spectacular debut novel Shiver. When Milla is invited to a reunion in the French Alps resort that saw the peak of her snowboarding career, she drops everything to go. While she would rather forget the events of that winter, the invitation comes from Curtis, the one person she can't seem to let go. The five friends haven't seen each other for ten years, since the disappearance of the beautiful and enigmatic Saskia. But when an icebreaker game turns menacing, they realise they don't know who has really gathered them there and how far they will go to find the truth. In a deserted lodge high up a mountain, the secrets of the past are about to come to light. ...Show more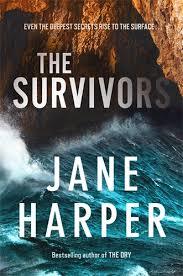 $34.99
NZD
Category: Thriller | Reading Level: very good
The compelling new novel from Jane Harper, the New York Times bestselling author of The Dry. Kieran Elliott's life changed forever on the day a reckless mistake led to devastating consequences.The guilt that still haunts him resurfaces during a visit with his young family to the small coastal town he on ce called home. Kieran's parents are struggling in a community which is bound, for better or worse, to the sea, that is both a lifeline and a threat. Between them all is his absent brother, Finn. When a body is discovered on the beach, long-held secrets threaten to emerge. A sunken wreck, a missing girl, and questions that have never washed away... ...Show more
$29.99
NZD
$37.00
(18% off)
Category: Thriller | Reading Level: very good
The edge-of-your-seat, heart-in-mouth new Jack Reacher thriller for 2020 - his 25th adventure.   Jack Reacher gets off the bus in a sleepy no-name town outside Nashville, Tennessee. He plans to grab a cup of coffee and move right along. Not going to happen. The town has been shut down by a cyber attack. At the centre of it all, whetherhe likes it or not, is Rusty Rutherford. He's an average IT guy, but he knows more than he thinks. As the bad guys move in on Rusty, Reacher moves in on them . . . And now Rusty knows he's protected, he's never going to leave the big man's side. Reacher might just have to stick around and find out what the hell's gone wrong . . . and then put it right, like only he can.   ...Show more
$37.00
NZD
Category: Thriller
As a boy, Evan Smoak was pulled out of a foster home and trained off-the-books as a government assassin, codenamed Orphan X. Forced into retirement, Evan Smoak gets an urgent request from someone he never expected - his mother. She needs his help protecting Andrew Duran, a man in the wrong place at the wrong time, with no safe place to hide. Running from a brutal assassination team, Duran's only hope lies with Evan. But when a hidden cabal catches on to what Evan is doing, everything he's fought for is on the line - including his own life. ...Show more
$36.99
NZD
Category: Thriller | Series: Martin Scarsden
The gripping new Martin Scarsden novel. She breathes deeply, trying to quell the rising sense of panic. A detective came to her home, drugged her and kidnapped her. She tries to make sense of it, to imagine alternatives, but only one conclusion is possible: it's the past, come to claim her.  Martin Sc arsden's new life seems perfect, right up until the moment it's shattered by a voicemail: a single scream, abruptly cut off, from his partner Mandalay Blonde. Racing home, he finds an unconscious man sprawled on the floor and Mandy gone. Someone has abducted her. But who, and why? So starts a twisting tale of intrigue and danger, as Martin probes the past of the woman he loves, a woman who has buried her former life so deep she has never mentioned it. And for the first time, Mandy finds denial impossible, now the body of a mystery man has been discovered, a man whose name she doesn't know, a man she was engaged to marry when he died. It's time to face her demons once and for all; it's time she learned how to trust. Set in a Sydney riven with corruption and nepotism, privilege and power, Trust is the third riveting novel from award-winning and internationally acclaimed writer Chris Hammer. 'The best Australian crime novel since Peter Temple's The Broken Shore.' - The Times on Silver   ...Show more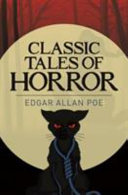 $9.99
NZD
$14.99
(33% off)
Category: Thriller
This collection of chilling horror stories from the maestro of suspense contains nearly 20 of Edgar Allan Poe's best known stories, including "The Fall of the House of Usher", "The Masque of the Red Death" and "The Pit and the Pendulum". For readers who have never come across the work of Poe before, it is a great introduction to some of his finest work. ...Show more
$18.99
NZD
Category: Thriller
The superb new novel from the international No.1 bestselling author of Scrublands. 'Vivid and mesmerising' Sunday Times 'Hammer is a great writer - a leader in Australian noir' Michael Connelly, bestselling author of Dark Sacred Night A HOMECOMING MARRED BY BLOOD Journalist Martin Scarsden returns to Port Silver to make a fresh start with his partner Mandy. But he arrives to find his childhood friend murdered - and Mandy is the prime suspect. Desperate to clear her name, Martin goes searching for the truth. A TERRIBLE CRIME The media descends on the coastal town, compelled by a story that has it all: sex, drugs, celebrity, and religion. Martin is chasing the biggest scoop of his career, and the most personal. A PAST HE CAN'T ESCAPE As Martin draws closer to a killer, the secrets of his traumatic childhood come to the surface, and he must decide what is more important - the story or his family... * Praise for award-winning author CHRIS HAMMER: 'Shimmers . . . A tortured tale of blood and loss' VAL MCDERMID 'Stunning . . . a page-turner that stays long in the memory' SUNDAY TIMES 'An almost perfect crime novel ... Intelligent, thought-provoking, great narrative energy' ANN CLEEVES 'Compelling, original and brilliantly executed - an excellent thriller from a new master of Australian noir' CHARLES CUMMING 'Tense, heart-squeezing and absolutely addictive - Silver is one to read again and again' GYTHA LODGE, bestselling author of She Lies in Wait 'With their small-town Australian setting, brilliantly complex plots involving corruption and cruelty, Chris hammer's crime novels are as compelling as they are topical. Alongside Jane Harper, he is in the vanguard of Australian noir' Amanda Craig, author of The Lie of the Land   ...Show more
$29.99
NZD
$36.99
(18% off)
Category: Thriller | Series: Mickey Haller Ser.
Lincoln Lawyer Mickey Haller is back in the heartstopping new thriller from #1 New York Times bestselling author Michael Connelly. Defense attorney Mickey Haller is pulled over by police, who find the body of a client in the trunk of his Lincoln. Haller is charged with murder and can't make the exorbita nt $5 million bail slapped on him by a vindictive judge.   Mickey elects to defend himself and must strategize and build his defense from his jail cell in the Twin Towers Correctional Center in downtown Los Angeles, all the while looking over his shoulder--as an officer of the court he is an instant target.   Mickey knows he's been framed. Now, with the help of his trusted team, he has to figure out who has plotted to destroy his life and why. Then he has to go before a judge and jury and prove his innocence.   In his highest stakes case yet, Mickey Haller fights for his life and shows why he is "a worthy colleague of Atticus Finch...in the front of the pack in the legal thriller game" (Los Angeles Times).     ...Show more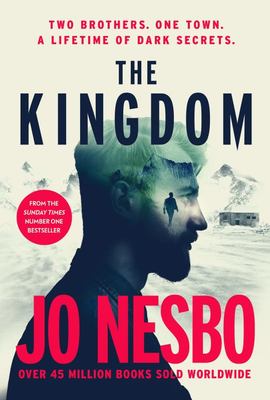 $37.00
NZD
Category: Thriller
*A STUNNING NEW STANDALONE THRILLER FROM THE AUTHOR OF THE BESTSELLING HARRY HOLE SERIES* In the mountains of Norway a man lives a peaceful existence. However one day his younger brother, always the more successful and charming of the two, turns up to visit, accompanied by his new wife. It soon turns ou t that the little brother is not quite as angelic as he seems. Set in a small town filled with secrets, this is a compellingly atmospheric new thriller from the Sunday Times number one bestseller. *JO NESBO HAS SOLD OVER 45 MILLION BOOKS WORLDWIDE*   ...Show more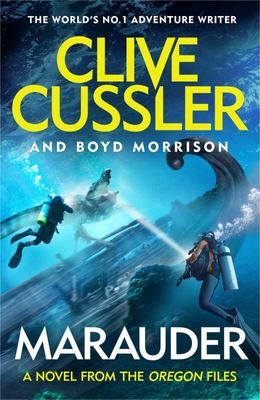 $37.00
NZD
Category: Thriller | Series: The\Oregon Files Ser.
Juan Cabrillo and the crew of the Oregon are on the case again, with another high-stakes high seas mission packed with page-turning intrigue and exhilarating suspense.