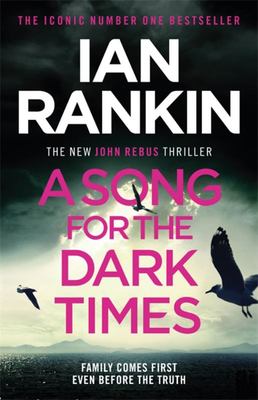 $29.99
NZD
$37.99
(21% off)
Category: Crime Fiction
 'He's gone...' When his daughter Samantha calls in the dead of night, John Rebus knows it's not good news. Her husband has been missing for two days. Rebus fears the worst - and knows from his lifetime in the police that his daughter will be the prime suspect. He wasn't the best father - the job always came first - but now his daughter needs him more than ever. But is he going as a father or a detective? As he leaves at dawn to drive to the windswept coast - and a small town with big secrets - he wonders whether this might be the first time in his life where the truth is the one thing he doesn't want to find... ...Show more
$29.99
NZD
$34.99
(14% off)
Category: Crime Fiction
TROUBLED BLOOD is the next thrilling instalment in the highly acclaimed, international bestselling series featuring Cormoran Strike and Robin Ellacott, written by Robert Galbraith, a pseudonym of J.K. Rowling. Private Detective Cormoran Strike is visiting his family in Cornwall when he is approached by a woman asking for help finding her mother, Margot Bamborough - who went missing in mysterious circumstances in 1974. Strike has never tackled a cold case before, let alone one forty years old. But despite the slim chance of success, he is intrigued and takes it on; adding to the long list of cases that he and his partner in the agency, Robin Ellacott, are currently working on. And Robin herself is also juggling a messy divorce and unwanted male attention, as well as battling her own feelings about Strike. As Strike and Robin investigate Margot's disappearance, they come up against a fiendishly complex case with leads that include tarot cards, a psychopathic serial killer and witnesses who cannot all be trusted. And they learn that even cases decades old can prove to be deadly . . . A breathtaking, labyrinthine epic, Troubled Blood is the fifth Strike and Robin novel and the most gripping and satisfying yet. Praise for the Strike series: 'The work of a master storyteller' Daily Telegraph 'A blistering piece of crime writing' Sunday Times 'Unputdownable' Daily Express 'Highly inventive storytelling' Guardian 'Superb . . . an ingenious whodunnit' Sunday Mirror 'Come for the twists and turns and stay for the beautifully drawn central relationship' Independent 'Outrageously entertaining' Financial Times   ...Show more
$32.99
NZD
Category: Crime Fiction
Miss Marple meets The Crown in this exciting new mystery series, Her Majesty The Queen Investigates, in which Queen Elizabeth II is a secret amateur detective. Windsor Castle, 2016. The morning after her ninetieth birthday celebrations, the Queen is shocked to discover that one of her guests has been f ound dead in his room. It quickly becomes clear that his death was no accident, but when MI5 begin to suspect her loyal servants, she knows that they are looking in the wrong place. For the Queen has been living a double life ever since she was a teenager: by day she upholds her royal duties, while secretly solving cases as an amateur detective. With the Crown's reputation on the line, her investigations must be kept under wraps - and she must always ensure that someone else gets the credit. With the help of her Assistant Private Secretary Rozie Oshodi, it's up to the Queen to find the real killer - before they strike again. ...Show more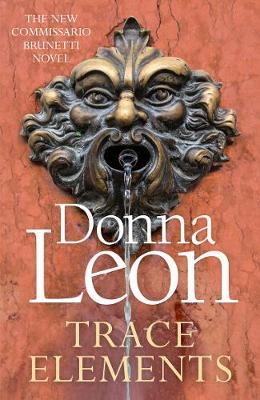 $24.00
NZD
Category: Crime Fiction
'They killed him. It was bad money.' A dying hospice patient gasps these cryptic words about her recently-deceased husband. Brunetti softly promises he will look into what appears to be a private family tragedy. He discovers that her husband worked for a company that monitored the cleanliness of Venice' s water supply and that he had died in a motorcycle accident. Distracted briefly by Vice Questore Patta's obsession with youth crime in Venice, Brunetti turns to the remarkable research skills of Patta's secretary, Signora Elettra Zorzi. With her help, Brunetti comes to realize the perilous meaning in the dying woman's accusation and the threat it reveals to the health of the entire region. 'Atmospheric, clever, witty and amusing. If I were only allowed to read one crime series again it would be that of Donna Leon.' ­The Times ...Show more
$38.00
NZD
Category: Crime Fiction
Sergeant Nick Chester has dodged the Geordie gangsters he once feared and is out of hiding and looking forward to the quiet life. But gold fever is creating ill feeling between prospectors, and a new threat lurks in the form of trigger-happy Americans preparing for doomsday by building a bolthole in the valley. As tensions simmer, Nick finds himself up against an evil that knows no borders and no depths.   ...Show more
$37.99
NZD
Category: Crime Fiction | Series: Inspector Montalbano Mysteries Ser.
In The Sicilian Method, Andrea Camilleri's twenty-sixth novel in the Inspector Montalbano mystery series, Montalbano finds his answers to a murder in a theatrical play. Mimi Augello is visiting his lover when the woman's husband unexpectedly returns to the apartment. Hurriedly, he climbs out the window and into the downstairs apartment, but from one danger to another. In the dark he sees a body lying on the bed. Shortly afterwards another body is found and the victim is Carmelo Catalanotti, a director of bourgeois dramas with a harsh reputation for the acting method he developed for his actors: digging into their complexes to unleash their talent, a traumatic experience for all. Are the two deaths connected? Catalanotti scrupulously kept notes and comments on all the actors he worked with as well as strange notebooks full of figures, dates and names . . .Inspector Montalbano finds all of Catalanotti's dossiers and plays, the notes on the characters and the notes on his final drama, Dangerous Turn. It is in the theatre where he feels the solution lies. ...Show more
$12.99
NZD
Category: Crime Fiction
Come celebrate the 100th anniversary of the birth of P.D. James, the undisputed "Queen of Crime," with a dark, twisted take on how the best revenge is served ice cold. Willing to wait decades to dispatch the bully who tormented his youth, our narrator has a plan--and the unwavering patience and brutal f ortitude to enact its every chilling step. With merciless, meticulous efficiency, James takes us into the mind of a seemingly ordinary man, beneath whose unassuming guise lurks a true Machiavellian genius--for murder. ...Show more
$19.99
NZD
Category: Crime Fiction | Series: Shetland Ser. | Reading Level: General Adult
Long a celebrated crime writer in Britain, Ann Cleeves' fame went international when she won the coveted Duncan Lawrie Dagger for this amazing suspense novel, Raven Black. Like Colin Dexter's Inspector Morse or Peter Robinson's Inspector Banks, Cleeves' new detective, Inspector Jimmy Perez, is a ver y private and perceptive man whose bailiwick is a remote hamlet in the Shetland Islands.   It is a cold January morning and Shetland lies beneath a deep layer of snow. Trudging home, Fran Hunter's eye is drawn to a splash of color on the frozen ground, ravens circling above. It is the strangled body of her teenage neighbor, Catherine Ross.   The locals on the quiet island stubbornly focus their gaze on one man---loner and simpleton Magnus Tait. But when detective Jimmy Perez and his colleagues from the mainland insist on opening out the investigation, a veil of suspicion and fear is thrown over the entire community. For the first time in years, Catherine's neighbors nervously lock their doors, while a killer lives on in their midst.   Ann Cleeves is sure to dazzle U.S. mystery readers with this unforgettable series debut. This series is the basis for the hit BBC show Shetland, starring Douglas Henshall, which attracted over 12 million viewers in its first two nights on the air. ...Show more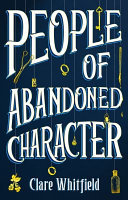 $35.00
NZD
Category: Crime Fiction
'Astonishing ... I'd be amazed if it isn't dominating the shortlists come next year's awards season' M.W. CRAVEN. Marry in haste... Murder at leisure? London, 1888: Susannah rushes into marriage to a young and wealthy surgeon. After a passionate honeymoon, she returns home with her new husband wrapped around her little finger. But then everything changes. Thomas's behaviour becomes increasingly volatile and violent. He stays out all night, returning home bloodied and full of secrets. The gentle caresses she enjoyed on her wedding night are now just a honeyed memory. When the first woman is murdered in Whitechapel, Susannah's interest is piqued. But as she follows the reports of the ongoing hunt for the killer, her mind takes her down the darkest path imaginable. Every time Thomas stays out late, another victim is found dead. Is it coincidence? Or is her husband the man they call Jack the Ripper? ...Show more
$24.99
NZD
Category: Crime Fiction
Detective Dave Robicheaux is caught in the crossfire of Louisiana's oldest and bloodiest gangland feud... From the wreckage of Louisiana's oldest and family rivalry, Detective Dave Robicheaux faces his most sinister enemy yet . . . Isolde and Johnny - the star-crossed teenage heirs to New Iberia's crim inal empires - have run away together, and Robicheaux is tasked with finding them. But when his investigation brings him too close to both Isolde's mother and her father's mistress, the venomous mafioso orders a hit on Robicheaux and his partner, Clete Purcel. In order to rescue the young lovers, and save hi self, Robicheaux must face a terrifying time-traveling superhuman hitman capable of inflicting horrifying hallucinations on his victims, and overcome the demons that have tormented him his whole life... ...Show more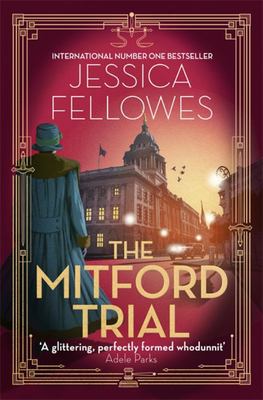 $34.99
NZD
Category: Crime Fiction | Series: The\Mitford Murders Ser.
A timeless whodunnit with the fascinating Mitford sisters at its heart, The Mitford Trial is inspired by a real-life murder in a story full of intrigue, affairs and betrayal. It's former lady's maid Louisa Cannon's wedding day, but the fantasy is shattered shortly after when she is approached by a secre tive man asking her to spy on Diana Mitford - who is having an affair with the infamous Oswald Mosley - and her similarly fascist sister Unity. Thus as summer 1933 dawns, Louisa finds herself accompanying the Mitfords on a glitzy cruise, full of the starriest members of Society. But the waters run red when a man is found attacked, with suspects everywhere. Back in London, the case is taken by lawyer Tom Mitford, and Louisa finds herself caught between worlds: of a love lost to blood, a family divided, and a country caught in conflict. ...Show more
$34.99
NZD
Category: Crime Fiction
He is her husband. She is his captive. Her husband calls her Jane. That is not her name. She lives in a small farm cottage, surrounded by vast, open fields. Everywhere she looks, there is space. But she is trapped. No one knows how she got to the UK: no one knows she is there. Visitors rarely come to th e farm; if they do, she is never seen. Her husband records her every movement during the day. If he doesn't like what he sees, she is punished. For a long time, escape seemed impossible. But now, something has changed. She has a reason to live and a reason to fight. Now, she is watching him, and waiting ... ...Show more