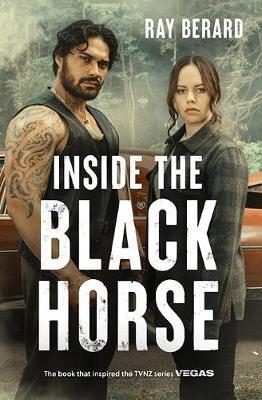 $34.99
NZD
Category: Crime Fiction
Pio Morgan is waiting outside a pub on a cold winter's night. There is a debt he must pay and no options left. What he does next drags a group of strangers into a web of confusion that over the course of a few days changes all their lives. There's the young Maori widow just trying to raise her children, the corporate executive hiding his mistake, the gang of criminals that will do whatever it takes to recover what they've lost and the outsider sent to town to try and figure out who did what. Time is running out for all of them as events take an increasingly sinister turn. ...Show more
$32.99
NZD
Category: Crime Fiction
An extraordinary, unputdownable debut novel exploring trauma, connection, and our cultural obsession with dead girls.   This is not just another novel about a dead girl. When she arrived in New York on her 18th birthday carrying nothing but $600 cash and a stolen camera, Alice Lee was looking for a fr esh start. Now, just one month later, she is the city's latest Jane Doe, an unidentified murder victim. Ruby Jones is also trying to start over; she travelled halfway around the world only to find herself lonelier than ever. Until she finds Alice's body by the Hudson River. From this first, devastating encounter, the two women form an unbreakable bond. Alice is sure that Ruby is the key to solving the mystery of her life - and death. And Ruby - struggling to forget what she saw that morning - finds herself unable to let Alice go. Not until she is given the ending she deserves. Before You Knew My Name doesn't ask whodunnit. Instead, this powerful, hopeful novel asks: Who was she? And what did she leave behind? The answers might surprise you. ...Show more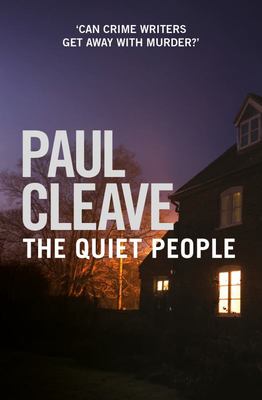 $37.99
NZD
Category: Crime Fiction
Cameron and Lisa Murdoch are successful crime-writers. They have been on the promotional circuit, joking that no-one knows how to get away with crime like they do. After all, they write about it for a living. So when their seven year old son Zach goes missing, naturally the police and the public wonder if they have finally decided to prove what they have been saying all this time - are they trying to show how they can commit the perfect crime? ...Show more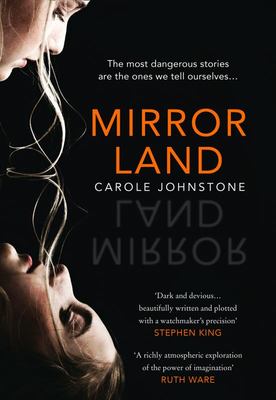 $32.99
NZD
Category: Crime Fiction
'Dark and devious…beautifully written and plotted with a watchmaker's precision' STEPHEN KING 'A dark, twisty and richly atmospheric exploration of the power of imagination' RUTH WARE 'Atmospheric, tightly plotted and utterly gripping' SARAH PINBOROUGH The most dangerous stories are the ones we tell our selves… No. 36 Westeryk Road: an imposing flat-stone house on the outskirts of Edinburgh. A place of curving shadows and crumbling grandeur. But it's what lies under the house that is extraordinary – Mirrorland. A vivid make-believe world that twin sisters Cat and El created as children. A place of escape, but from what? Now in her thirties, Cat has turned her back on her past. But when she receives news that one sunny morning, El left harbour in her sailboat and never came back, she is forced to return to Westeryk Road; to re-enter a forgotten world of lies, betrayal and danger. Because El had a plan. She's left behind a treasure hunt that will unearth long-buried secrets. And to discover the truth, Cat must first confront the reality of her childhood – a childhood that wasn't nearly as idyllic as she remembers… 'The love child of Gillian Flynn and Stephen King. In Mirrorland nothing is as it appears and the kaleidoscope twists and turns will have you frantically turning the pages until you reach the gasp-out-loud ending' GREER HENDRICKS, bestselling co-author of The Wife Between Us READERS ARE FALLING IN LOVE WITH MIRRORLAND… 'Dark, dazzling, full of surprises and perfectly executed' Sheri K 'An adult fairy tale, a domestic noir and a heartbreaker, all in one' Rebecca W 'Creepy as hell and absolutely brilliant' Vikkie W 'Poignant and compelling… What an imagination to have crafted such a story' Carol C 'A beautifully written story that holds you enthralled from first page to last' Sarah M 'This is a book that will keep you awake all night' Maria P 'Hugely compelling…I found the entire book officially unputdownable!' Alexandra G   ...Show more
$19.99
NZD
Category: Crime Fiction | Series: Vera Stanhope Ser.
DCI Vera Stanhope returns in <i>The Darkest Evening</i>, the ninth novel in <i>Sunday Times </i>bestseller Ann Cleeves' enduringly popular series. Driving home during a swirling blizzard, Vera Stanhope's only thought is to get there quickly. But the snow is so heavy, she becomes disoriented and loses her way. Ploughing on, she sees a car slewed off the road ahead of her. With the driver's door open, Vera assumes the driver has sought shelter but when she inspects the car she is shocked to find a young toddler strapped in the back seat. Afraid they will freeze, Vera takes the child and drives on, arriving at Brockburn, a run-down stately home she immediately recognizes as the house her father Hector grew up in. Inside Brockburn a party is in full swing, with music and laughter to herald the coming Christmas. But outside in the snow, a young woman lies dead and Vera knows immediately she has a new case. Could this woman be the child's mother, and if so, what happened to her? A classic country house mystery with a contemporary twist, Ann Cleeves returns with a brilliant Vera novel to savour. ...Show more
$37.99
NZD
Category: Crime Fiction | Series: Inspector Montalbano Mysteries Ser.
The Cook of the Halcyon is the twenty-seventh Inspector Montalbano mystery from the master of Sicilian crime, Andrea Camilleri. Moments later the all-white schooner, which looked like a hospital ship, began to pass ever so slowly before him, as if wanting to show itself off in all its beauty. The name on the prow said: Halcyon. Two deaths - the suicide of a recently fired worker and the murder of an unscrupulous businessman - lead Inspector Montalbano to the Halcyon, a mysterious ship that visits Vigàta's port each day. With very few crewmen, no passengers and a stern large enough to land a helicopter, it piques the Inspector's interest straightaway. And whilst all this is going on, a rare trip to Genoa to visit Livia ends with the Vigàta police department in disarray, and Inspector Montalbano's position as the head of the commisariat in jeopardy. It will be up to Montalbano to fix the damage done. ...Show more
$34.99
NZD
Category: Crime Fiction | Series: The\Enzo Files Ser.
**THE BRAND-NEW THRILLER FROM THE #1 SUNDAY TIMES BESTSELLER****'A TERRIFIC WRITER' MARK BILLINGHAM****PETER MAY: OVER 4.5 MILLION COPIES SOLD WORLDWIDE** In a sleepy French village, the body of a man shot through the head is disinterred by the roots of a fallen tree. A week later a famous art critic i s viciously murdered in a nearby house. The deaths occurred more than seventy years apart. Asked by a colleague to inspect the site of the former, forensics expert Enzo Macleod quickly finds himself embroiled in the investigation of the latter. Two extraordinary narratives are set in train - one historical, unfolding in the treacherous wartime years of Occupied France; the other contemporary, set in the autumn of 2020 as France re-enters Covid lockdown. And Enzo's investigations reveal an unexpected link between the murders - the Mona Lisa. Tasked by the exiled General Charles de Gaulle to keep the world's most famous painting out of Nazi hands after the fall of France in 1940, 28-year-old Georgette Pignal finds herself swept along by the tide of history. Following in the wake of Da Vinci's Mona Lisa as it is moved from chateau to chateau by the Louvre, she finds herself just one step ahead of two German art experts sent to steal it for rival patrons - Hitler and Goring. What none of them know is that the Louvre itself has taken exceptional measures to keep the painting safe, unwittingly setting in train a fatal sequence of events extending over seven decades.Events that have led to both killings. The Night Gate spans three generations, taking us from war-torn London, the Outer Hebrides of Scotland, Berlin and Vichy France, to the deadly enemy facing the world in 2020. In his latest novel, Peter May shows why he is one of the great contemporary writers of crime fiction. ...Show more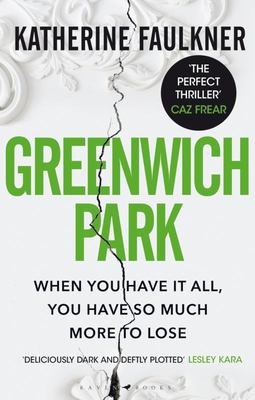 $32.99
NZD
Category: Crime Fiction | Reading Level: very good
Helen has it all...Daniel is the perfect husband. Rory is the perfect brother.S erena is the perfect sister-in-law. And Rachel? Rachel is the perfect nightmare. When Helen, finally pregnant after years of tragedy, attends her first antenatal class, she is expecting her loving architect husband to arrive soon after, along with her confident, charming brother Rory and his pregnant wife, the effortlessly beautiful Serena. What she is not expecting is Rachel.Extroverted, brash, unsettling single mother-to-be Rachel, who just wants to be Helen's friend. Who just wants to get know Helen and her friends and her family. Who just wants to know everything about them. Every little secret ... Welcome to the must read thriller of 2021.   ...Show more
Later
by Stephen King
$24.99
NZD
Category: Crime Fiction
#1 bestselling author Stephen King returns with a brand-new novel about the secrets we keep buried and the cost of unearthing them. SOMETIMES GROWING UP MEANS FACING YOUR DEMONS The son of a struggling single mother, Jamie Conklin just wants an ordinary childhood. But Jamie is no ordinary child. Born w ith an unnatural ability his mother urges him to keep secret, Jamie can see what no one else can see and learn what no one else can learn. But the cost of using this ability is higher than Jamie can imagine — as he discovers when an NYPD detective draws him into the pursuit of a killer who has threatened to strike from beyond the grave. Later is Stephen King at his finest, a terrifying and touching story of innocence lost and the trials that test our sense of right and wrong. With echoes of King's classic novel It, Later is a powerful, haunting, unforgettable exploration of what it takes to stand up to evil in all the faces it wears. ...Show more
$24.99
NZD
Category: Crime Fiction
'A damn fine novel . . . haunting and evocative and immersive' George R R Martin, author of A Game of ThronesThe extraordinary novel from the bestselling, award-winning author of Station Eleven.Vincent is the beautiful bartender at the Hotel Caiette, a five-star glass-and-cedar palace on the northernmos t tip of Vancouver Island. New York financier Jonathan Alkaitis owns the hotel. When he passes Vincent his card with a tip, it's the beginning of their life together. That same day, a hooded figure scrawls a note on the windowed wall of the hotel: 'Why don't you swallow broken glass.' Leon Prevant, a shipping executive for a company called Neptune-Avramidis, sees the note from the hotel bar and is shaken to his core. Thirteen years later Vincent mysteriously disappears from the deck of a Neptune-Avramidis ship. Weaving together the lives of these characters, Emily St. John Mandel's The Glass Hotel moves between the ship, the towers of Manhattan, and the wilderness of remote British Columbia, painting a breathtaking picture of greed and guilt, fantasy and delusion, art and the ghosts of our pasts.ONE OF BARACK OBAMA'S FAVOURITE BOOKS OF 2020PRAISE FOR THE GLASS HOTEL'A lovely, beautifully written and constructed novel that I couldn't put down, full of memorable, unusual characters... Mandel's agility with time in this story was a marvel.' Kristin Hannah, author of The Nightingale'Elegant . . . beguiling . . . the joys of The Glass Hotel are participatory: piecing together the connections and intersections of Mandel's human cartography, a treasure map ripped to pieces' Guardian'Though its characters were inspired by Bernie Madoff, his victims, and his enablers, there's much more to this novel than ripped-from-the-headlines voyeurism; it's a gorgeously constructed tapestry, each jewellike sentence building to one of the most devastating, moving endings in recent memory. I read it when I was feeling uniquely exhausted by the demands of COVID-era living; I still couldn't put it down.' Vanity Fair'Long-anticipated... At its heart, this is a ghost story in which every boundary is blurred, from the moral to the physical... In luminous prose, Mandel shows how easy it is to become caught in a web of unintended consequences and how disastrous it can be when such fragile bonds shatter under pressure. A strange, subtle, and haunting novel.' Kirkus Reviews, starred'The Glass Hotel is a masterpiece, just as good - if not better - than its predecessor. It's a stunning look at how people react to disasters, both small and large, and the temptation that some have to give up when faced with tragedy.' NPR'A wondrously entertaining novel... The Glass Hotel is never dull. Tracing the permutations of its characters' lives, from depressing apartments in bad neighborhoods to posh Dubai resorts to Manhattan bars, Colorado campgrounds, and the Edinburgh Fringe Festival is like following the intricate patterns on Moroccan tiles.' Slate'Mandel's wonderful novel (after Station Eleven) follows a brother and sister as they navigate heartache, loneliness, wealth, corruption, drugs, ghosts, and guilt... This ingenious, enthralling novel probes the tenuous yet unbreakable bonds between people and the lasting effects of momentary carelessness.' Publishers Weekly, starred ...Show more
$34.99
NZD
Category: Crime Fiction | Series: Roy Grace Ser.
Detective Superintendent Roy Grace investigates the case of a missing woman in Brighton in the seventeenth novel in Peter James's bestselling series. Is this Roy Grace's most challenging case yet? A mystery that is leaving him totally confounded for the first time in his career. Most Sundays, Niall an d Eden Paternoster like to go for a drive and visit country houses. She likes to look at them, he likes to dream that one day...However, most weeks they end up bickering about something or other. This particular Sunday he wants to get back to catch the start of the French Grand Prix, but she insists they stop somewhere to buy cat litter. Reluctantly, he pulls into the car park of a large supermarket and waits while she dashes in.He waits. And waits. But Eden doesn't come back out, she's gone. When he gets home she's not there either, and none of their friends or family have heard from her. A few days later Niall is arrested on suspicion of her murder despite vigorously protesting his innocence. But as Roy Grace is called in to investigate the disappearance of Eden Paternoster, it soon transpires that nothing is as it seems. ...Show more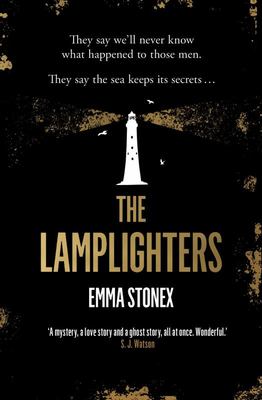 $37.99
NZD
Category: Crime Fiction
Cornwall, 1972. Three lighthouse keepers vanish from a remote rock, miles from the shore. The entrance door is locked from the inside. The clocks have stopped. The Principal Keeper's weather log describes a mighty storm, but the skies have been clear all week. What happened to those three men, out on th e tower? The heavy sea whispers their names. Black rocks roll beneath the swell, drowning ghosts. Can their secrets ever be recovered from the waves? Twenty years later, the women they left behind are still struggling to move on. Helen, Jenny and Michelle should have been united by the tragedy, but instead it drove them apart. Now, they have a chance to tell their side of the story. But only in confronting their darkest fears can the truth begin to surface . . . Inspired by real events, The Lamplighters is an intoxicating, suspenseful and deeply moving mystery, and an unforgettable story of love, grief and obsession. ...Show more