$22.99
NZD
Category: Romance | Series: A\Virgin River Novel Ser.
A Netflix Original Series! Welcome back to Virgin River with the book that started it all... Wanted: Midwife/nurse practitioner in Virgin River, population six hundred. Make a difference against a backdrop of towering California redwoods and crystal clear rivers. Rent-free cabin included. When the re cently widowed Melinda Monroe sees this ad, she quickly decides that the remote mountain town of Virgin River might be the perfect place to escape her heartache, and to reenergize the nursing career she loves. But her high hopes are dashed within an hour of arriving--the cabin is a dump, the roads are treacherous and the local doctor wants nothing to do with her. Realizing she's made a huge mistake, Mel decides to leave town the following morning. But a tiny baby abandoned on a front porch changes her plans...and former marine Jack Sheridan cements them into place. ...Show more
$19.99
NZD
Category: Romance
Soon to be a major Netflix series Firefly Lane is an unforgettable coming of age story, by the New York Times number one bestseller Kristin Hannah. It is 1974 and the summer of love is drawing to a close. Kate Mularkey has accepted her place at the bottom of the secondary school social food chain. The n, to her amazement, Tully Hart - the girl all the boys want to know - moves in across the street and wants to be her best friend. Tully and Kate became inseparable and by summer's end they vow that their friendship will last forever. For thirty years Tully and Kate buoy each other through life, weathering the storms of friendship, jealousy, anger, hurt and resentment. Tully follows her ambition to find fame and success. Kate knows that all she wants is to fall in love and have a family. What she doesn't know is how being a wife and a mother will change her. They think they've survived it all until a single act of betrayal tears them apart. But when tragedy strikes, can the bonds of friendship survive? Or is it the one hurdle that even a lifelong friendship cannot overcome? PRAISE FOR KRISTIN HANNAH 'A rich, compelling novel of love, sacrifice and survival' Kate Morton 'A masterclass . . . This is a story that will stay with me for a long, long time.' Karen Swan ...Show more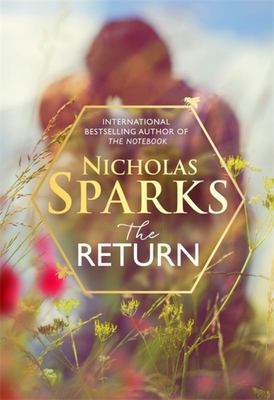 $34.99
NZD
Category: Romance
Trevor Benson never intended to move back to New Bern, North Carolina. But when a mortar blast outside the hospital where he worked as an orthopedic surgeon sent him home from Afghanistan with devastating injuries, the dilapidated cabin he'd inherited from his grandfather seemed as good a place to regro up as any. Tending to his grandfather's beloved bee hives while preparing for a second stint in medical school, Trevor isn't prepared to fall in love with a local . . . yet, from their very first encounter, Trevor feels a connection with deputy sheriff Natalie Masterson that he can't ignore. But even as she seems to reciprocate his feelings, she remains frustratingly distant, making Trevor wonder what she's hiding. Further complicating his stay in New Bern is the presence of a sullen teenage girl, Callie, who lives in the trailer park down the road. Claiming to be 17, she works at the local sundries store and keeps to herself. Discovering that she was once befriended by his grandfather, Trevor hopes Callie can shed light on the mysterious circumstances of his grandfather's death, but she offers few clues - until a crisis triggers a race that will uncover the true nature of Callie's past, one more intertwined with the elderly man's passing than Trevor could have ever anticipated. In his quest to unravel Natalie and Callie's secrets, Trevor will learn the true meaning of love and forgiveness . . . and that in life, to move forward, we must often return to the place where it all began. ...Show more
$24.99
NZD
Category: Romance | Series: Bridgertons
Can there be any greater challenge to London's Ambitious Mamas than an unmarried duke?--Lady Whistledown's Society Papers, April 1813By all accounts, Simon Basset is on the verge of proposing to his best friend's sister--the lovely and almost-on-the-shelf--Daphne Bridgerton. But the two of them know the truth--it's all an elaborate ruse to keep Simon free from marriage-minded society mothers. And as for Daphne, surely she will attract some worthy suitors now that it seems a duke has declared her desirable.But as Daphne waltzes across ballroom after ballroom with Simon, it's hard to remember that their courtship is a sham. Maybe it's his devilish smile, certainly it's the way his eyes seem to burn every time he looks at her . . . but somehow Daphne is falling for the dashing duke . . . for real! And now she must do the impossible and convince the handsome rogue that their clever little scheme deserves a slight alteration, and that nothing makes quite as much sense as falling in love. ...Show more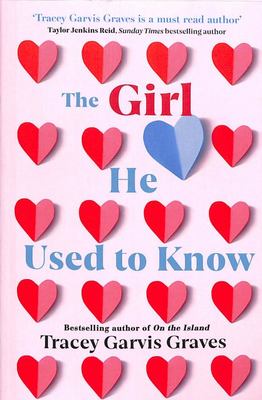 $29.99
NZD
Category: Romance
'The most riveting, rewarding, refreshing novel I've read in years' - Barbara Delinsky, bestselling author What if you had a second chance at first love? Annika Rose likes being alone. She feels lost in social situations, saying the wrong thing or acting the wrong way. She just can't read people. She prefers the quiet solitude of books or playing chess to being around others. Apart from Jonathan. She liked being around him, but she hasn't seen him for ten years. Until now that is. And she's not sure he'll want to see her again after what happened all those years ago. Annika Rose likes being alone. Except that, actually, she doesn't like being alone at all. The Girl He Used to Know is an uplifting novel full of surprising revelations that keep you turning the page. Perfect for fans of Jojo Moyes, Gail Honeyman, Jill Santopolo and Sliding Doors. ******* 'Tracey Garvis Graves has crafted an incredible story with a unique premise and characters... this book is beautiful.' - Colleen Hoover, #1 New York Times bestselling author of It Ends with Us 'I adore Tracey Garvis Graves' work.' - Sarah Pekkanen, bestselling coauthor of The Wife Between Us ...Show more
$24.99
NZD
Category: Romance | Series: Bridgertons Ser.
Sir Phillip knew that Eloise Bridgerton was a spinster, and so he'd proposed, figuring that she'd be homely and unassuming, and more than a little desperate for an offer of marriage. Except . . . she wasn't. The beautiful woman on his doorstep was anything but quiet, and when she stopped talking long en ough to close her mouth, all he wanted to do was kiss her . . . and more. Did he think she was mad? Eloise Bridgerton couldn't marry a man she had never met! But then she started thinking . . . and before she knew it, she was in a hired carriage, on her way to meet the man she hoped might be her perfect match. Except . . . he wasn't. Her perfect husband wouldn't be so moody and ill-mannered, and while Phillip was certainly handsome, he was rough and rugged and totally unlike the London gentlemen vying for her hand. But when he kissed her . . . she couldn't help but wonder . . . could this imperfect man be perfect for her? ...Show more
$24.99
NZD
Category: Romance | Series: Bridgertons | Reading Level: General Adult
In every life there is a turning point. A moment so tremendous, so sharp and breathtaking, that one knows one's life will never be the same. For Michael Stirling, London's most infamous rake, that moment came the first time he laid eyes on Francesca Bridgerton. After a lifetime of chasing women, of sm iling slyly as they chased him, of allowing himself to be caught but never permitting his heart to become engaged, he took one look at Francesca Bridgerton and fell so fast and hard into love it was a wonder he managed to remain standing. Unfortunately for Michael, however, Francesca's surname was to remain Bridgerton for only a mere thirty-six hours longer -- the occasion of their meeting was, lamentably, a supper celebrating her imminent wedding to his cousin. But that was then . . . Now Michael is the earl and Francesca is free, but still she thinks of him as nothing other than her dear friend and confidant. Michael dares not speak to her of his love . . . until one dangerous night, when she steps innocently into his arms, and passion proves stronger than even the most wicked of secrets . . . ...Show more
$24.99
NZD
Category: Romance | Series: Bridgertons Ser.
Penelope Featherington has secretly adored her best friend's brother for . . . well, it feels like forever. After half a lifetime of watching Colin Bridgerton from afar, she thinks she knows everything about him, until she stumbles across his deepest secret . . . and fears she doesn't know him at all. Colin Bridgerton is tired of being thought nothing but an empty-headed charmer, tired of everyone's preoccupation with the notorious gossip columnist Lady Whistledown, who can't seem to publish an edition without mentioning him in the first paragraph. But when Colin returns to London from a trop aboard he discovers notyhing in his life is quite the same—especially Penelope Featherington! The girl haunting his dreams. But when he discovers that Penelope has secrets of her own, this elusive bachelor must decide . . . is she his biggest threat—or his promise of a happy ending? ...Show more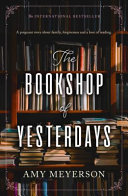 $32.99
NZD
Category: Romance
"Part mystery and part drama, Meyerson uses a complex family dynamic in The Bookshop of Yesterdays to spotlight the importance of truth and our need for forgiveness." --Associated Press  A woman inherits a beloved bookstore and sets forth on a journey of self-discovery in this poignant debut about fami ly, forgiveness and a love of reading. Miranda Brooks grew up in the stacks of her eccentric Uncle Billy's bookstore, solving the inventive scavenger hunts he created just for her. But on Miranda's twelfth birthday, Billy has a mysterious falling-out with her mother and suddenly disappears from Miranda's life. She doesn't hear from him again until sixteen years later when she receives unexpected news: Billy has died and left her Prospero Books, which is teetering on bankruptcy--and one final scavenger hunt. When Miranda returns home to Los Angeles and to Prospero Books--now as its owner--she finds clues that Billy has hidden for her inside novels on the store's shelves, in locked drawers of his apartment upstairs, in the name of the store itself. Miranda becomes determined to save Prospero Books and to solve Billy's last scavenger hunt. She soon finds herself drawn into a journey where she meets people from Billy's past, people whose stories reveal a history that Miranda's mother has kept hidden--and the terrible secret that tore her family apart. Bighearted and trenchantly observant, The Bookshop of Yesterdays is a lyrical story of family, love and the healing power of community. It's a love letter to reading and bookstores, and a testament to how our histories shape who we become. ...Show more
$37.00
NZD
Category: Romance
From the killing fields of Ypres to the sun-kissed vineyards of rural France, The Champagne War is a heart-stopping adventure about the true power of love and hope to light the way during war. The heart-stopping new blockbuster by the bestselling author of The Diamond Hunter. In the summer of 1914, vign eron Jerome Méa heads off to war, certain he'll be home by Christmas. His new bride Sophie, a fifth generation champenoise, is determined to ensure the forthcoming vintages will be testament to their love and the power of the people of Épernay, especially its strong women. But as the years drag on, authorities advise that Jerome is missing, considered dead. When poison gas is first used in Belgium by the Germans, British chemist Charles Nash jumps to enlist. After he is injured, he is brought to Reims, where Sophie has helped to set up an underground hospital to care for the wounded. In the dark, ancient champagne cellars, their stirring emotions take them both by surprise. While Sophie battles to keep her vineyard going through the bombings, a critical sugar shortage forces her to strike a dangerous bargain with an untrustworthy acquaintance – but nothing will test her courage more than the news that filters through to her about the fate of her heroic Jerome.   ...Show more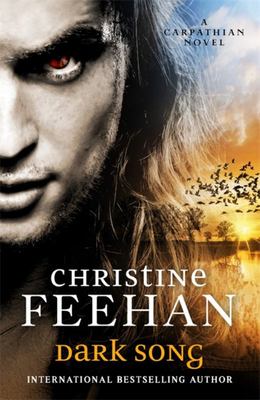 $34.99
NZD
Category: Romance | Series: 'dark' Carpathian Ser.
Two Carpathians find hope in the bond that ties their souls in this passionate novel in Christine Feehan's #1 New York Times bestselling series.Stolen from her home at a young age and tormented for centuries, Elisabeta Trigovise is scared to show herself to anyone. Even though she has been rescued and i s now safe within the Carpathian compound, she has lived in fear for so long she has no idea how to survive without it. She wants to answer the siren call of her lifemate--but the very thought terrifies her.   Before he found Elisabeta, Ferro Arany was an ancient warrior without emotion. Now that his senses have come alive, he knows it will take more than kind words and soft touches to convince the fractured woman that they are partners, not master and prisoner. For now, he will give her his strength until she finds hers, allowing the steady rhythm of his heart to soothe Elisabeta's fragile soul.   But even as she learns to stand on her own, the vampire who kept her captive is desperate to claim her again, threatening the song Elisabeta and Ferro are writing together. ...Show more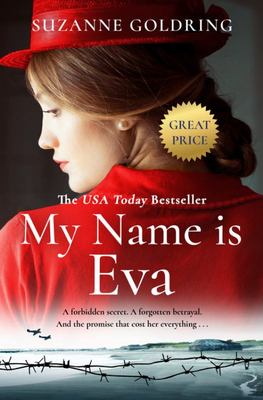 $35.00
NZD
Category: Romance
For readers of The Tattooist of Auschwitz, The Lost Girls of Paris, and The Paris Orphan comes an unforgettable story of love, betrayal, and a courageous woman's search for answers -- whatever the sacrifice.Evelyn Taylor-Clarke sits in her chair at Forest Lawns Care Home in the heart of the English coun tryside, surrounded by residents with minds not as sharp as hers. It would be easy to dismiss Evelyn as a muddled old woman, but her lipstick is applied perfectly and her buttons done up correctly. Because Evelyn is a woman with secrets, and Evelyn remembers everything. She can never forget the promise she made to the love of her life, to discover the truth about the mission that led to his death, no matter what it cost her . . . When Evelyn's niece Pat opens an old biscuit tin to find a photo of a small girl titled Liese, 1951 and a passport in another name, she has some questions for her aunt. And Evelyn is transported back to a place in Germany known as the Forbidden Village, where a woman who called herself Eva went where no one else dared, among shivering prisoners, to find the man who gambled with her husband's life. ...Show more