$25.99
NZD
Category: Thriller | Reading Level: Adult
A stunning and powerful contemporary love story from one of the best storytellers this century. Lily's life is turned upside down with the disappearance of her flat mate, incredible revelations about her family and a personal discovery, all of which will affect her forever!What if everything you believe d about your life was a lie? Meet Lily Quinn. She is broke, struggling to finish college, pay her rent, find love. Adrift in bustling New York City, the most interesting things in Lily's life happen to the people around her. But Lily loves her aimless life ! until her best friend and roommate Amy disappears. That's when Spencer Patrick O'Malley, a cynical, past his prime NYPD detective with demons of his own, enters Lily's world. And a sudden financial windfall which should bring Lily joy instead becomes an ominous portent of the dark forces gathering around her. But fate isn't finished with Lily. She finds herself fighting for her life as Spencer's search for the missing Amy intensifies, leading Lily to question everything she knew about her friend and family. Startling revelations about the people she loves force her to confront truths that will leave her changed forever. From a master storyteller comes a new heart-wrenching, magnificent and unputdownable novel. This is the odyssey of two young women, Lily and Amy, roommates and friends on the verge of the rest of their lives. ...Show more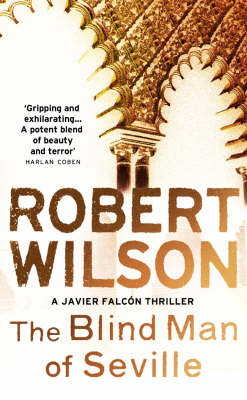 $16.99
NZD
$25.99
(34% off)
Category: Thriller
The first in Robert Wilson's Seville series, featuring the tortured detective Javier Falcon.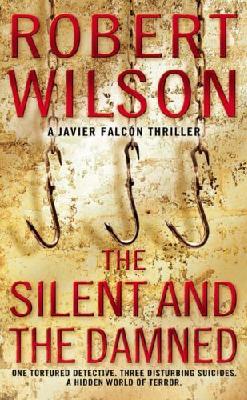 $16.99
NZD
Category: Thriller
The powerful psychological thriller featuring Javier Falcon, the complex detective from The Blind Man of Seville Mario Vega is seven years old and his life is about to change forever. Across the street in an exclusive suburb of Seville his father lies dead on the kitchen floor and his mother has been su ffocated under her own pillow. It appears to be a suicide pact, but Inspector Jefe Javier Falcon has his doubts when he finds an enigmatic note crushed in the dead man's hand. In the brutal summer heat Falcon starts to dismantle the obscure life of Rafael Vega only to receive threats from the Russian mafia who have begun operating in the city. His investigation into Vega's neighbours uncovers a creative American couple with a destructive past and the misery of a famous actor whose only son is in prison for an appalling crime. Within days two further suicides follow -- one of them a senior policeman -- and a forest fire rages through the hills above Seville obliterating all in its path. Falcon must now sweat out the truth, which will reveal that everything is connected and there is one more secret in the black heart of Vega's life. First published 2004. ...Show more
$24.99
NZD
Category: Thriller
A compelling, heartrending tale of a woman in danger and the man who's desperate to find her, from the internationally bestselling author of TULLY and ROAD TO PARADISE A heavily pregnant young woman is leaving the shopping mall to head home on a horribly hot day in Texas. Her normal life of shopping, hu sband, children, with the extra excitement of the imminent baby, stretches before her. And then she is bundled into a car and kidnapped by a desperate young man. What does he want? Where are they going? In scenes that alternate between the desperate husband, pursuing by car, the alarmingly laid-back FBI agent tracing her by helicopter - who may or may not be as good as he thinks at rescuing hostages - and the increasingly threatened wife, Eleven Hours is a tour de force of storytelling power. ...Show more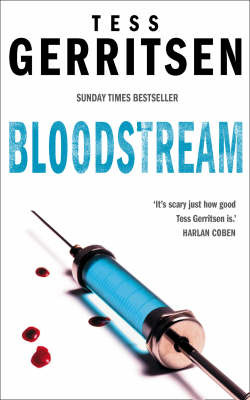 $22.99
NZD
Category: Thriller
Tranquility, Maine, seems like the perfect spot for Dr Claire Elliot to shelter her son from the temptations of the big city and the memory of his father's death. But with the onset of winter, teenage violence, far more deadly than anything she'd encountered in the city, erupts in the local school.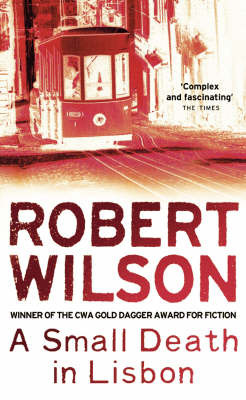 $25.99
NZD
$26.99
(3% off)
Category: Thriller
This stunning, atmospheric thriller set in war-torn Europe won the CWA Gold Dagger and has now been reissued with the Javier Falcon series. A Portuguese bank is founded on the back of Nazi wartime deals. Over half a century later a young girl is murdered in Lisbon. 1941. Klaus Felsen, SS, arrives in Li sbon and the strangest party in history where Nazis and Allies, refugees and entrepreneurs dance to the strains of opportunism and despair. Felsen's war takes him to the bleak mountains of the north where a brutal battle is being fought for an element vital to Hitler's blitzkrieg. Late 1990s, Lisbon. Inspector Ze Coelho is investigating the murder of a young girl with a disturbing sexual past. As Ze digs deeper he overturns the dark soil of history and unearths old bones. The 1974 revolution has left injustices of the old fascist regime unresolved. But there's an older, greater injustice for which this small death in Lisbon is horrific compensation, and in his final push for the truth, Ze must face the most chilling opposition. ...Show more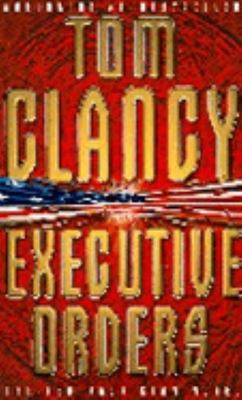 $19.99
NZD
Category: Thriller
The U.S. President is dead - and the weight of the world falls on Jack Ryan's shoulders, in Tom Clancy's most extraordinary novel. A runaway Jumbo Jet has crashed into the Capitol Building in Washington, leaving the President dead, along with most of the Cabinet and Congress. Dazed and confused, the man who only minutes before was confirmed as the new caretaker Vice-President is told that he is now President of the United States. President John Patrick Ryan But how do you run a government without a government? Where do you even begin? Ryan knows that the eyes of the world are on him now ...Show more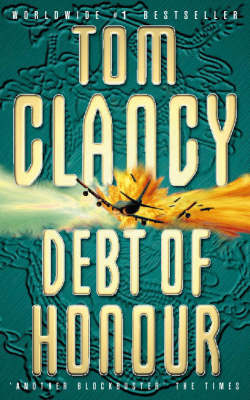 $19.99
NZD
Category: Thriller
Jack Ryan defends the USA against economic sabotage from the East that escalates into war in Tom Clancy's record-breaking Sunday Times No 1 bestseller - now reissued in a new cover. It begins with the murder of an American woman in the back streets of Tokyo. It ends in war...Called out of retirement to serve as the new President's National Security Adviser, Jack Ryan quickly realizes that the problems of peace are fully as complex as those of war. Enemies have become friends, friends enemies, and even the form of conflict has changed. When one of those new enemies readies a strike not only at America's territory, but at the heart of her economy, it is Ryan who must somehow prepare an untested President to meet the challenge. For there is a debt of honour to be paid - and the price will be terrifyingly high... ...Show more
$20.99
NZD
Category: Thriller
The 50th anniversary edition of this classic World War 2 adventure set in south-east Asia. February, 1942: Singapore lies burning and shattered, defenceless before the conquering hordes of the Japanese Army, as the last boat slips out of the harbour into the South China Sea. On board are a desperate gr oup of people, each with a secret to guard, each willing to kill to keep that secret safe. Who or what is the dissolute Englishman, Farnholme? The elegant Dutch planter, Van Effen? The strangely beautiful Eurasian girl, Gudrun? The slave trader, Siran? The smiling and silent Nicholson who is never without his gun? Only one thing is certain: the rotting tramp steamer is a floating death trap, carrying a cargo of human TNT. Dawn sees them far out to sea but with the first murderous dive bombers already aimed at their ship. Thus begins an ordeal few are to survive, a nightmare succession of disasters wrought by the hell-bent Japanese, the unrelenting tropical sun and by the survivors themselves, whose hatred and bitterness divides them one against the other. Written after the acclaimed and phenomenally successful HMS Ulysses and The Guns of Navarone, this was MacLean's third book, and it contains all the hallmarks of those other two classics. Rich with stunning visual imagery, muscular narrative power, brutality, courage and breathtaking excitement, the celebration of the 50th anniversary of South by Java Head offers readers a long-denied chance to enjoy one of the greatest war novels ever written.About the author:Alistair MacLean, the son of a Scots minister, was brought up in the Scottish Highlands. In 1941 he joined the Royal Navy. After the war he read English at Glasgow University and became a schoolmaster. The two and a half years he spent aboard a wartime cruiser were to give him the background for HMS Ulysses, his remarkably successful first novel, published in 1955. He is now recognized as one of the outstanding popular writers of the 20th century, the author of 29 worldwide bestsellers, many of which have been filmed. ...Show more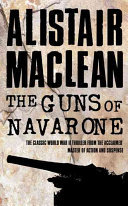 $23.50
NZD
Category: Thriller
The classic World War II thriller from the acclaimed master of action and suspense. Now reissued in a new cover style. Twelve hundred British soldiers isolated on the small island of Kheros off the Turkish coast, waiting to die. Twelve hundred lives in jeopardy, lives that could be saved if only the gun s could be silenced. The guns of Navarone, vigilant, savage and catastrophically accurate. Navarone itself, grim bastion of narrow straits manned by a mixed garrison of Germans and Italians, an apparently impregnable iron fortress. To Captain Keith Mallory, skllled saboteur, trained mountaineer, fell the task of leading the small party detailed to scale the vast, impossible precipice of Navarone and to blow up the guns. The Guns of Navarone is the story of that mission, the tale of a calculated risk taken in the time of war...About the author:Alistair MacLean, the son of a Scots minister, was brought up in the Scottish Highlands. In 1941 he joined the Royal Navy. After the war he read English at Glasgow University and became a schoolmaster. The two and a half years he spent aboard a wartime cruiser were to give him the background for HMS Ulysses, his remarkably successful first novel, published in 1955. He is now recognized as one of the outstanding popular writers of the 20th century, the author of 29 worldwide bestsellers, many of which have been filmed. He died in 1987. ...Show more