$9.99
NZD
$21.99
(54% off)
Category: Classic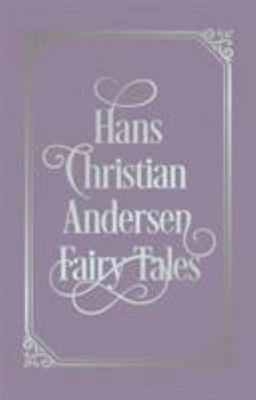 $9.99
NZD
$21.99
(54% off)
Category: Classic
A new selection of 30 tales to mark the 200 year anniversary of Andersen's birth in 2005. Tiina Nunnally's sparkling translation captures the rawness and immediacy of Andersen's style, for the first time enabling English readers to be as startled and amazed as his original readers were, and revealing th e unique inventiveness of Andersen's genius. At a time when children's stories were formal, moral and didactic, Hans Christian Andersen revolutionized the genre, giving an anarchic twist to traditional folklore and creating a huge number of utterly original stories that sprang directly from his imagination. From the exuberant early stories such as 'The Emperor's New Clothes', though poignant masterpieces such as 'The Little Mermaid' and 'The Ugly Duckling', to the darker, more subversive later tales written for adults, the stories included here are endlessly experimental, both humorous and irreverent, sorrowful and strange. This book - beautifully illustrated with a selection of Andersen's amazing paper cut-outs - will bring these magical tales to life for readers of any age. ...Show more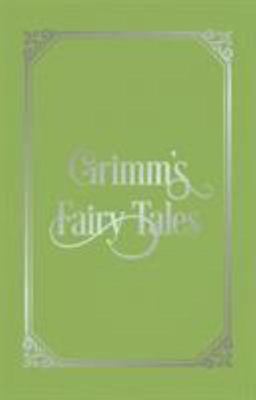 $9.99
NZD
$21.99
(54% off)
Category: Classic
Originally entitled Children's and Household Tales, Grimm's Fairy Tales were first published by the brothers Jacob and Wilhelm Grimm in the early nineteenth century. This hardback gift edition contains seven stories: 'The Pied Piper of Hamelin', 'Hansel and Gretel', 'Tom Thumb', 'Cinderella', 'Sleeping Beauty', 'Snow White and the Seven Dwarfs', and 'Little Red Riding Hood'. This edition also includes an 'About the Tales' section to help put the stories in context. Handsome princes and princesses, wicked witches and step-mothers, benevolent kings and fortune seekers abound among the stories that were collected from all over Germany in the folklore tradition. But no matter what the moral of the story, good always triumphs over evil. ...Show more
$17.99
NZD
Category: Classic | Series: Vintage Classics Ser.
Crime and punishment is probably Dostoevsky's most read and known novel and one of the most famous literary works of all time. Published in installments in 1866 in the journal «Russkij vestnik» («The Russian Messenger»), it is the story of Rodion Romanovich Raskolnikov, which the author describes in a l etter to the editor: "A young man, expelled from university , of a petty bourgeois family, very poor, decides to suddenly emerge from his sad situation. Raskolnikov divides men into two species: the great men, the" Napoleon ", Which is allowed to live and act above the moral law and to which, in the name of their greatness and the benefit that humanity draws from their existence," everything is allowed "; the common people, the "lice", which must instead be subject to laws and common sense, and against which the Napoleons have the right to life and death. ...Show more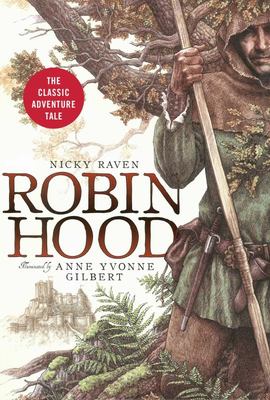 $45.00
NZD
Category: Classic
Venture into Sherwood Forest with Robin Hood and his band of rebel outlaws, as they fight against injustice and the evil plotting of Guy of Gisburn with this beautifully illustrated edition of the classic adventure tale. Illustrations.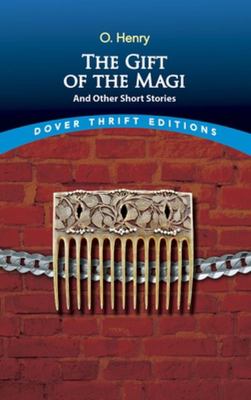 $11.99
NZD
Category: Classic | Series: Dover Thrift Editions Ser.
Here are sixteen of the best stories by one of America's most popular storytellers. For nearly a century, the work of O. Henry has delighted readers with its humor, irony and colorful, real-life settings. The writer's own life had more than a touch of color and irony. Born William Sidney Porter in Green sboro, North Carolina in 1862, he worked on a Texas ranch, then as a bank teller in Austin, then as a reporter for the Houston "Post." Adversity struck, however, when he was indicted for embezzlement of bank funds. Porter fled to New Orleans, then to Honduras before he was tried, convicted and imprisoned for the crime in 1898. In prison he began writing stories of Central America and the American Southwest that soon became popular with magazine readers. After his release Porter moved to New York City, where he continued writing stories under the pen name O. HenryThough his work earned him an avid readership, O. Henry died in poverty and oblivion scarcely eight years after his arrival in New York. But in the treasury of stories he left behind are such classics of the genre as "The Gift of the Magi," "The Last Leaf," "The Ransom of Red Chief," "The Voice of the City" and "The Cop and the Anthem" -- all included in this choice selection. A selection of the Common Core State Standards Initiative. ...Show more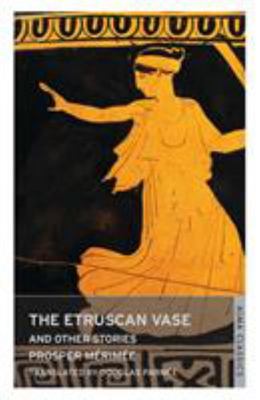 $40.00
NZD
Category: Classic | Series: Oneworld Classics Ser.
When the young and sensitive Auguste Saint-Clair notices an Etruscan vase on the mantelpiece of his beloved Mathilde, he becomes gradually consumed by jealousy at the thought that it could be the gift of another man, and the situation escalates dramatically as he demands proof from her that she loves on ly him. A classic piece of French short fiction, 'The Etruscan Vase' is here presented alongside three other stories: 'The Vision of Charles XI', a dark tale of premonition set in the Swedish royal palace, 'Tamango', an account of a slave-ship revolt, and 'The Blue Room', a supernatural farce and one of M rim e's final works; as well as two non-fiction pieces: 'A Hanging', a description of a real-life public execution, and 'H.B.', a tribute to Stendhal. ...Show more
Persuasion (Clothbound Classic)
by Jane Austen; Gillian Beer (Introduction by, Editor, Notes by); Coralie Bickford-smith (Illustrator)
$40.00
NZD
Category: Classic | Series: Penguin Clothbound Classics Ser. | Reading Level: very good
Sir Walter Elliot, de Kellynch-Hall, dans le comté de Somerset, n'avait jamais touché un livre pour son propre amusement, si ce n'est le livre héraldique. Là il trouvait de l'occupation dans les heures de désoeuvre- ment, et de la consolation dans les heures de chagrin. Devant ces vieux parchemins, il é prouvait un sentiment de respect et d'admiration. Là, toutes les sensations désagréables provenant des affaires domestiques se changeaient en pitié et en mépris. ...Show more
$52.00
NZD
Category: Classic
A fine exclusive edition of one of literature's most beloved stories. Featuring a laser-cut jacket on a textured book with foil stamping, all titles in this series will be first editions. No more than 10,000 copies will be printed, and each will be individually numbered from 1 to 10,000. "He had seen yo u indeed, before he came to Bath, and admired you, but without knowing it was you. So says my historian, at least. Is this true? Did he see you last summer or autumn, 'somewhere down in the west, ' to use her own words, without knowing it to be you?"At twenty-seven, Anne Elliot is no longer considered young enough for worthy romantic prospects. Eight years earlier, she had been persuaded by her friend Lady Russell to break off her engagement to Frederick Wentworth, a handsome naval captain with neither fortune nor rank. What transpires when they encounter each other again is movingly told in Jane Austen's last completed novel. A brilliant satire of vanity and pretension, Persuasion is, above all, a love story tinged with the heartache of missed opportunities.Persuasion (Seasons Edition--Summer) is one of four titles available in June 2020. The summer season will include Jane Eyre, the Adventures of Huckleberry Finn, and The Wonderland Collection. ...Show more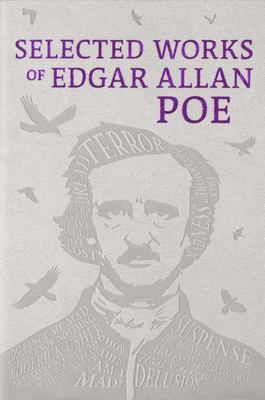 $35.00
NZD
Category: Classic | Series: Word Cloud Classics Ser.
These stories and poems come from the mind of one of the earliest masters of macabre literature. From the mysterious to the macabre, the works of Edgar Allan Poe have the power to evoke readers' deepest emotions. Poe's stories and poems explore the darker side of life and still offer lessons and insigh t into human behavior today. This Word Cloud edition presents many of Poe's best-known works, including "The Raven," "The Murders in the Rue Morgue," "The Tell-Tale Heart," and "The Fall of the House of Usher," along with dozens of other short stories and poems.  ...Show more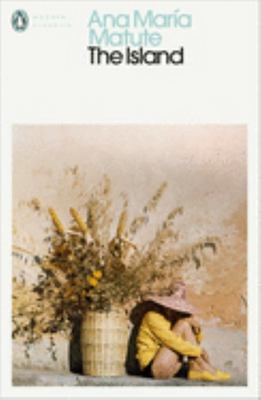 The Island
by Ana María Matute; Laura Lonsdale (Translator)
$30.00
NZD
Category: Classic | Series: Penguin Modern Classics Ser.
'This is an old and wicked island. An island of Phoenicians and merchants, of bloodsuckers and frauds' Expelled from her convent school for kicking the prioress, and abandoned by her father when her mother dies, rebellious teenager Matia is sent to live with her domineering grandmother on the island of Mallorca. In the hot, oppressive stillness of an adolescent summer, she learns to scheme with her cousin Borja, and finds herself increasingly drawn to the strange outsider Manuel. But civil war has come to Spain, and it will teach Matia about the adult world in ways she could not foresee. This powerful, lyrical coming-of-age novel depicts Mallorca as an enchanted island, a lost Eden and a Never Land combined, where ancient hatreds and present-day passions collide. ...Show more