$49.99
NZD
Category: NZ Outdoors
New Zealand has un unparalleled selection of superb day walks, ranging from the easiest short strolls to more strenuous full-day tramps. These encompass all of New Zealand¿s landscape diversity, from, Cape Reinga to Stewart Island. Day Walks in New Zealand is a guide to the best of them, with short trac k descriptions, beautiful photography, and high-quality maps from Geographx. This edition is completed revised, with a refreshed selection of walks, new text, photography and maps. ...Show more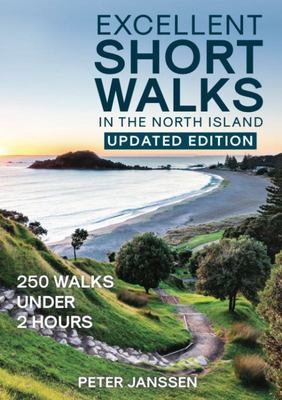 $32.99
NZD
Category: NZ Outdoors
"Wherever you are in the North Island you're sure to be within reach of a short walk with an excellent destination. Peter Janssen has hand-picked more than 250 short but memorable walks throughout the mainland and offshore islands. All walks will suit those who enjoy walking but do not want a long tramp with heavy boots and a pack, or travellers who are short on time and those with young families. Every walk includes a highlight, whether it's an historic landmark such as Kerikeri's Stone Store; a spectacular natural feature, such as the Craters of the Moon near Lake Taupo; or simply a great view, such as can be had from Makorori Point on East Cape or Wellington's Mt Victoria"--Back cover. ...Show more
$37.99
NZD
Category: NZ Outdoors
¿Completely updated to exclude all walking tracks in New Zealand closed due to Kauri Dieback disease.Fantastic alternative walks have been inserted!¿ Walking is one of the most popular recreational activities in New Zealand. The 365 revised and updated short walks presented here, mean both locals and ov erseas visitors will never be at a loss to find a short walk anywhere in the country. All of the walks are three hours or less and will suit those who enjoy walking but do not want a long tramp with heavy boots and a pack, or travellers who are short on time and those with young families. Arranged according to region, and prefaced with a handy map overview, it¿s easy to see at a glance where the walks can be found in each region. Every walk entry has a brief summary, with notes on track gradient, access, and walking times. A special feature of the book is the engaging writing style of the author, describing history, anecdote, and points of interest along the walk. Two inserts of attractive colour photographs highlight particular places of scenic interest in the three main islands of the country. Auckland writer Peter Janssen is a keen outdoorsman; he has travelled and photographed extensively throughout New Zealand and is continually adding to a resource of over 500 individual walks. He is the author of a number of books including: Worth a Detour North Island, Worth a Detour South Island, Excellent Short Walks in the North Island and Excellent Short Walks in the South Island, Best Short Nature Walks in New Zealand and Exploring Aotearoa - all published by New Holland. ...Show more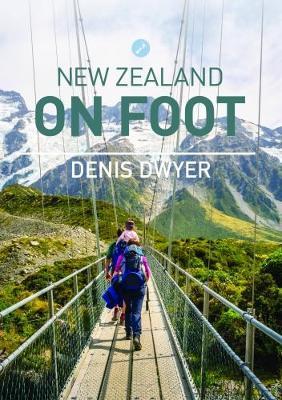 $35.00
NZD
Category: NZ Outdoors
Seeing the country afresh on foot, 73-year old Denis Dwyer embarks on a series of day-walks, and narrates his experiences, and provides detail about each track/walkway. In humorous, good-natured style, he travels through countryside, towns, cities and islands, mostly solo, also with family and friends. He covers a vast array of landscapes: from kauri forests, to volcanoes, parks and streets, old battle sites, wetlands and gardens, native flora, springs and streams, boardwalks, a crater rim, the floor of an volcano, and mountains. ...Show more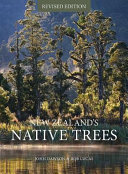 $130.00
NZD
Category: NZ Natural History
New Zealand's Native Trees is a landmark book, the kind that is published only once in a generation. It celebrates our unique and magnificent native forests, and describes and generously illustrates more than 320 species, subspecies and varieties. This edition has been completely brought up-to-date with a significant number of botanical revisions, as many new species have been described or reclassified in the years since the book was first published. ...Show more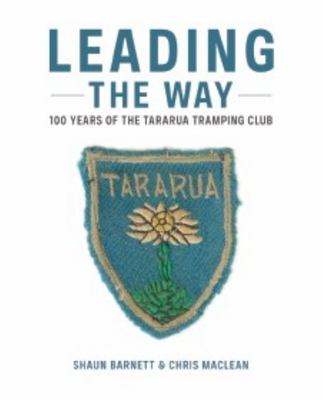 $59.99
NZD
Category: NZ Outdoors
Leading the Way celebrates the centenary of New Zealand's first tramping club, established in 1919, and places its achievements within the evolution of tramping, our most popular sporting activity. The TTC inspired the formation of other tramping clubs throughout New Zealand and has also fostered climbi ng, skiing and other outdoor pursuits. This lavishly illustrated book shows the prominent role of women, and the club's pioneering role as a conservation advocate. ...Show more
$29.99
NZD
Category: NZ Outdoors
This guide book to the Otago Rail Trail will take your breath away. Stunning scenery, interesting and important historical information, a book of memories for those who live in the area or who have travelled the trail, and invaluable current information for those planning or thinking about cycling, walk ing or riding the Otago Rail Trail. A wonderful addition to any coffee table. Full of photographs. ...Show more
$50.00
NZD
Category: Cycling
How to enjoy New Zealand's cycle trail network, by a writer who knows them like the back of his hand. Nga Haerenga - the New Zealand Cycle Trails - began as a vision to inspire people to experience New Zealand's great outdoors by bike. This book is stuffed full of useful information on the different tra ils - how to get there, what you will see, level of difficulty, things to take, places to eat and places to stay. There is fascinating background information on each area - its history and the local flora and fauna - as well as on the ride itself. This new edition covers several new sections of the trails, and provides updates on any on-going construction work. There is also a highly practical section full of advice on choosing the right bike, gear to take, cell phone coverage in the different areas, weather and the best times of year for each trail, environmental care and useful websites. Written by New Zealand's top cycling writer, the book is aimed at family groups and first-time cyclists as well as more experienced groups. It's accompanied by colour photos, elevation profiles and maps of each trail. This new fully revised edition also provides an introduction to Tour Aotearoa which goes from Cape Reinga to Bluff. It's a 3000-km length of New Zealand ride, taking in many of the Great Rides, and connecting them together with the safest and most enjoyable roads and tracks available. The route is fully open to the public. It can be done in one highly adventurous hit, or divided up into shorter lengths and completed over a period of time. Don't put your bike on the bike rack without this book! ...Show more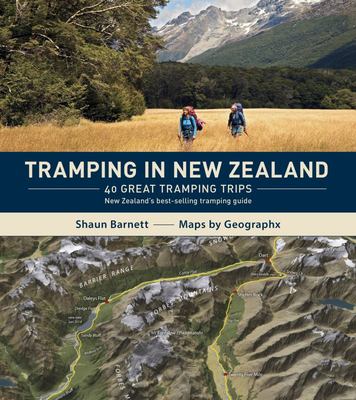 $39.99
NZD
Category: NZ Outdoors
In print for nearly 10 years, Tramping in New Zealand has become a best-selling tramping guide to 40 of the most popular tramps in New Zealand. In order to keep the title current and accurate, Tramping in New Zealand has been fully revised and updated. Each tramp is illustrated with at least one accurat e panoramic Geographx map, and is supported by relevant, up-to-date route information, as well as photographs from Shaun Barnett, one of New Zealand's most respected tramping authors. The tramps covered include New Zealand's best known Great Walks, such as the Milford Track, the Routeburn and the Tongariro Crossing, and many others from both islands, such as the Queen Charlotte Track, the Rees-Dart near Queenstown, and the Pinnacles Hut on the Coromandel. If you were to have one guide book on New Zealand tramping, this is the one to have. ...Show more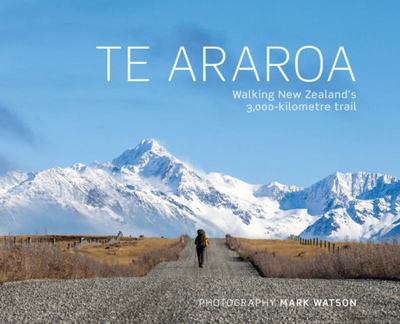 $49.99
NZD
Category: NZ Outdoors
Starting in January 2015, Watson walked from Reinga to Bluff along New Zealand's national walkway, Te Araroa. The journey took him six months and has resulted in this remarkable, evocative book of photographs.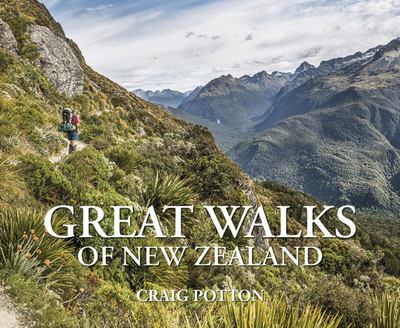 $49.99
NZD
Category: NZ Outdoors
Great Walks of New Zealand is a tribute to New Zealand's eight finest walking tracks, by renowned wilderness photographer Craig Potton. Based on the best-selling Classic Walks of New Zealand, this book has been updated and revised to focus on our Great Walks, a reflection of the international prominence these tracks now rightly enjoy. Tracks included are Stewart Island's Rakiura Track, the Kepler Track, the Milford Track, the Routeburn Track, the Heaphy Track, the Abel Tasman Coast Track, the Tongariro Northern Circuit Great Walk, and the Lake Waikaremona Track in Te Urewera. With 3D overview maps from Geographx and up-to-date track information, Great Walks of New Zealand combines words and photographs to rekindle memories of past trips, and to inspire readers to new experiences on these magnificent tracks. ...Show more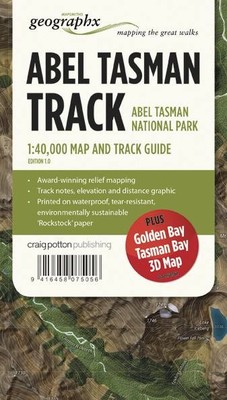 $24.99
NZD
Category: NZ Outdoors | Series: Great Walks of New Zealand Map Series
This map is 1 of 9 in the new high-quality outdoor map series featuring:- Award-winning relief mapping, with contours. Printed on waterproof, tear-resistant paper. Track notes. Elevation and distance graphic. Useful information. 3D map of related area on reverse of each map.