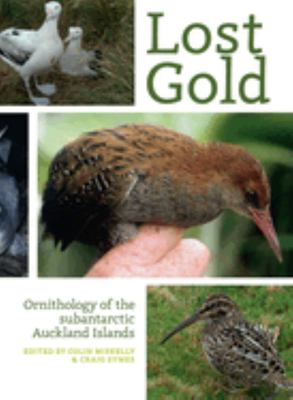 $55.00
NZD
Category: NZ Natural History | Reading Level: near fine
This special book-format issue of Birds New Zealands journal Notornis is devoted to the birds of the Auckland Islands Maukahuka/Motu Maha, the largest and biologically most diverse island group in the New Zealand subantarctic region. Its 19 chapters, written by leading ornithologists, cover a wide range of topics, including the history of ornithological discovery, biogeography, the impacts of introduced mammals and people, prehistoric bird communities based on bone assemblages, and population, ecological and genetic studies of several of the endemic or otherwise notable birds of the island group including Auckland Island snipe, white-headed petrel, and several albatross species. ...Show more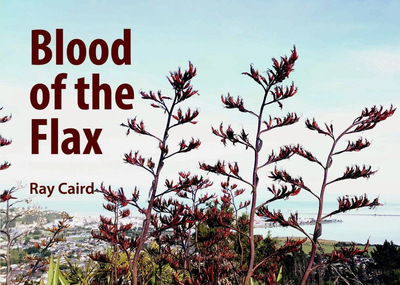 $45.00
NZD
Category: NZ Natural History
Toto o te Harakeke explores the most important plant-human relationship in the history of Aotearoa. This beautiful, illustrated coffee table book takes us on a poetic personal journey from ancient Gondwanaland to the fashion catwalks of New York. The result, with whanau boom and bust, is a playful and s tunning celebration of the Harakeke.  "A treasure trove of stories" – Kerry Sunderland  "Wonderful...accessible...informative" – Paul Moon ...Show more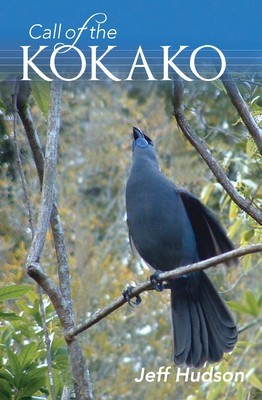 $11.99
NZD
$29.99
(60% off)
Category: NZ Natural History
Call of the Kokako is a journey of discovery into what makes the kokako 'tick' in order to save the species. This journey and work resulted in the restoration of the largest population of kokako in New Zealand with the help and dedication of many down to earth conservationists. Jeff Hudson spent 20 year s helping to save the kokako from extinction. He was a passionate, multi-talented man who made an enormous impression on all those lucky enough to work and socialize with him. He was a musician, a raconteur, a formidable bushman, and an inspirational teacher. He is fondly remembered as 'the birdman'; indeed, the local iwi have erected a carved statue in his honour at the Otamatuna hut in Te Urewera National Park. Jeff first came into contact with the kokako as a possum trapper in the Bay of Plenty. His skills in locating the kokako in remote areas got him a position with the Department of Conservation, where he turned from trapper to bird expert. He tells how he gained insights into the kokako's behaviour and ecology, as well as developing an appreciation of the workings of New Zealand's forests. His acute observation skills and musical ability led to breakthroughs in understanding kokako nesting behaviour and the importance of their unique song dialects. Jeff directed the biggest survey of kokako ever attempted and was key to engineering the recovery of the species, especially in Te Urewera National Park. The successful recovery of existing kokako populations by controlling predators lead to transfers of birds to start new populations elsewhere. Jeff became the National Kokako Recovery Group leader and led the first series of large transfers and the first transfer onto Maori owned land on the east coast. The methods that were developed then are now in wide use today. Jeff had real charisma, and was well known beyond New Zealand conservation circles. He has co-authored research papers; appeared in the New Zealand Geographic magazine; was the inspiration for characters in Barry Crump's 'Pork and Watercress', and the radio play 'King Pig' (Colin Rock, Radio New Zealand), Jeff died from cancer in late 2007, but dictated this book during his illness. He talks lovingly about the bush, the birds, his fellow workers, but also of political intrigues, bureaucracy, and scientific research. Every person engaged in or interested in animal conservation will appreciate this story. New Zealanders, in particular, will enjoy the laconic style. This is a story that hasn't been told before and will be an eye-opener to those who read it. ...Show more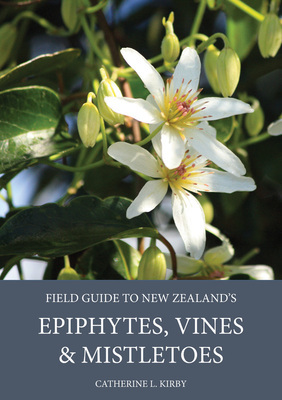 $62.99
NZD
Category: Field Guides
This is the first field guide dedicated to New Zealand's unique vascular epiphytes, vines and mistletoes.  It provides information and photographs to assist the reader in identifying and understanding the diverse species that spend some or all of their lives living, or climbing on other plants.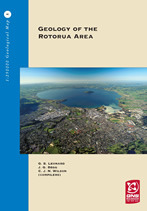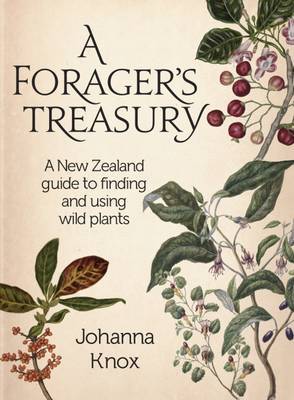 $36.99
NZD
Category: NZ Natural History | Reading Level: Very Good
A New Zealand guide to the art of foraging - the ultimate guide to finding sustainable, free and fascinating plants. In New Zealand's urban and rural wildernesses, there is an abundance of food just waiting to be discovered, if only you know what to look for. Foraged food is healthy, economical and sus tainable, but the best part about it is the fun you will have finding wild food. This book is guaranteed to make you look at the plants around you in a different light. A Forager's Treasury features profiles of many edible plants commonly found in New Zealand, including advice on where to find them, how to harvest them and how best to use them. ...Show more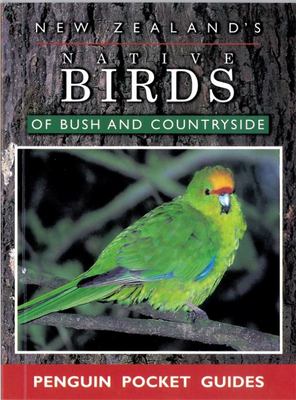 $12.00
NZD
Category: Field Guides | Series: Penguin Pocket S.
This handy-sized photographic guide provides ready identification of the native birds of New Zealand's bush and countryside. Species are arranged alphabetically by common name, the brilliant photographs accompanied by concise, informative texts that describe the birds' habitats, plumage and characterist ics. Penguin's Pocket Guides are the perfect introduction to the unique birdlife of this country. ...Show more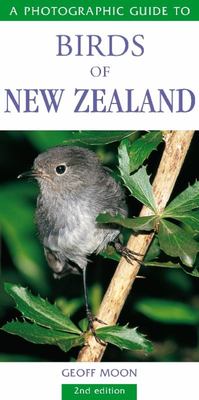 $27.99
NZD
Category: Field Guides | Series: Photographic Guide to
A comprehensive guide to birds that includes species accounts which have been updated according to the 4th edition of the Ornithological Society's official Checklist of the Birds of New Zealand. It features photographs of the most commonly seen birds along with detailed information on distribution, habi tat, behaviour and breeding. ...Show more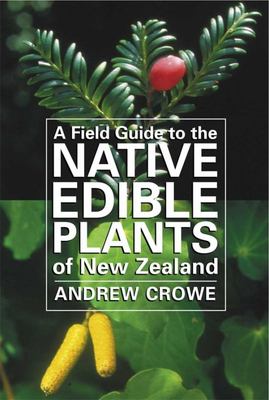 $32.00
NZD
Category: Field Guides
A go-to, illustrated field guide of edible native New Zealand plants, including a section on poisonous plants. In this useful and attractive book, over 190 trees, shrubs, herbs, ferns, mushrooms, lichens and seaweeds are described in detail with information on which part is edible and when, how plants have been utilised (particularly by Maori), their nutritional value, and where they can be found. In a separate section, Andrew Crowe also describes important poisonous plants that are native to New Zealand or are likely to be confused with edible plants. Illustrated with line drawings and colour photographs, this informative book will be of interest to trampers, botanists and all who appreciate New Zealand's native flora. ...Show more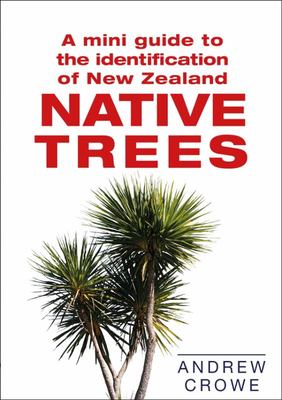 $12.00
NZD
Category: Field Guides | Series: Mini Guide to the Identification of New Zealand...
A handy, pocket-sized guide to the identification of New Zealand native trees. Condensed from Andrew Crowe's popular Which Native Tree?, this mini guide has been designed to fit into a pocket, day pack or bag. Full of essential information for quick and accurate identification of native trees, this cla ssic mini guide is appealing and easy to use. ...Show more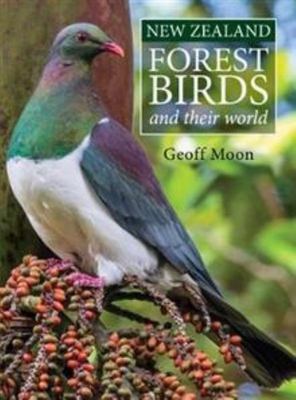 $37.99
NZD
Category: NZ Natural History
Drawing on more than 70 years' worth of study in the field, representing literally thousands of hours spent poised behind a 300mm lens, Forest Birds by Geoff Moon presents a visual and written portrait of the most important or characteristic birds of the New Zealand forest. Arranged in taxonomic order, these total nearly 30 species, among them some of the country's best-loved birds such as the bellbird, fantail, kingfisher, kiwi, kokako, morepork, tomtit, kakariki, saddleback, stitchbird and tui. Enriching the photography are Geoff's personal notes, amassed, like his photographs, from decades of observation. This title is the second in New Holland's series on bird habitats. ...Show more
$55.00
NZD
Category: Field Guides
The Field Guide to the Birds of New Zealand is the modern classic of the genre - the tried and trusted reference for lovers of New Zealand birds. Comprehensive, reliable and easy to use, this fourth revised edition features: * 374 species, including 35 new additions - the book's biggest revision since first publication * 85 stunning colour paintings of New Zealand birds, including rare and recently extinct species * an introduction to key bird-watching sites * distribution maps and an in-depth guide to field identification * an additional handbook section that includes information on the distribution, habitat, population, conservation, breeding, behaviour and feeding habits of each species The only field guide to New Zealand birds officially endorsed by the Ornithological Society of New Zealand, this is the most authoritative reference available - a wonderful celebration of our extraordinary and diverse birdlife. ...Show more