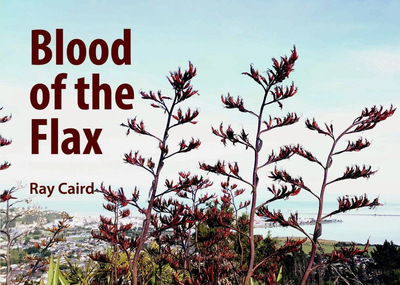 $45.00
NZD
Category: NZ Natural History
Toto o te Harakeke explores the most important plant-human relationship in the history of Aotearoa. This beautiful, illustrated coffee table book takes us on a poetic personal journey from ancient Gondwanaland to the fashion catwalks of New York. The result, with whanau boom and bust, is a playful and s tunning celebration of the Harakeke.  "A treasure trove of stories" – Kerry Sunderland  "Wonderful...accessible...informative" – Paul Moon ...Show more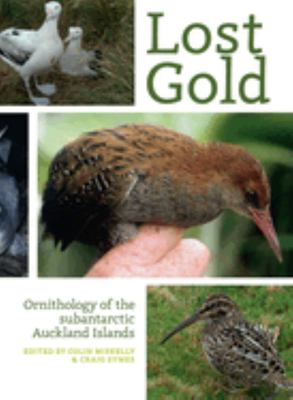 $55.00
NZD
Category: NZ Natural History | Reading Level: near fine
This special book-format issue of Birds New Zealands journal Notornis is devoted to the birds of the Auckland Islands Maukahuka/Motu Maha, the largest and biologically most diverse island group in the New Zealand subantarctic region. Its 19 chapters, written by leading ornithologists, cover a wide range of topics, including the history of ornithological discovery, biogeography, the impacts of introduced mammals and people, prehistoric bird communities based on bone assemblages, and population, ecological and genetic studies of several of the endemic or otherwise notable birds of the island group including Auckland Island snipe, white-headed petrel, and several albatross species. ...Show more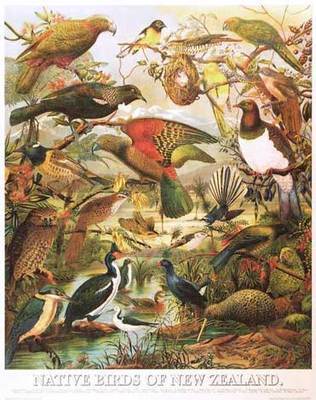 $24.99
NZD
Category: NZ Natural History
This 1901 poster depicts native birds of the New Zealand forest and wetlands. The colourful kea, a mountain parrot, is at the centre. Some of the birds – including tui, bellbird, fantail and kingfisher – are still quite common. The yellowhead and fernbird are more scarce, and local knowledge may be need ed to find them. Several others – including the stitchbird now only survive in pest-free sanctuaries. Others – the piopio and bush wren – have become extinct since this poster was painted. The image used in this poster is a cromolithograph (c. 1900) by William Shaw Diedrich Schmidt. The birds in Schmidt's work were based on the artwork of J.G Keulemans in Walter Buller's A History of the Birds of New Zealand.   Size: 755mm x 449mm (portrait) - See more at: http://www.tepapastore.co.nz/collections/bullers-birds/products/native-birds-of-new-zealand-poster#sthash.En2bNzi3.dpuf ...Show more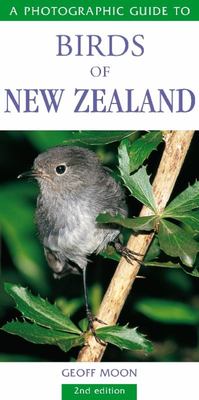 $27.99
NZD
Category: Field Guides | Series: Photographic Guide to
A comprehensive guide to birds that includes species accounts which have been updated according to the 4th edition of the Ornithological Society's official Checklist of the Birds of New Zealand. It features photographs of the most commonly seen birds along with detailed information on distribution, habi tat, behaviour and breeding. ...Show more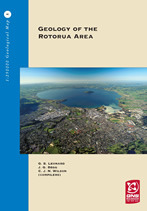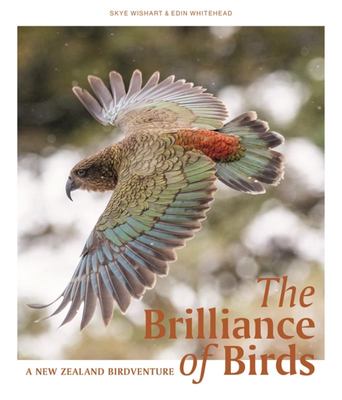 $55.00
NZD
Category: NZ Natural History
Who knew that the morepork, our only surviving native owl, can turn its head 270 degrees? Or that the bar-tailed godwit triples its body weight before undertaking an epic and continuous migration of 11,000 kilometres? Or that the New Zealand dabchick has an in-built buoyancy system, able to trap or deco mpress air within its feathers? Or that the tui has two voiceboxes, enabling it to duet with itself, and one producing sounds too high-frequency for humans to hear? Zany, off-kilter, wondrous and wild, The Brilliance of Birds gives a behind-the-scenes glimpse into the lives of New Zealand's feathered friends. ...Show more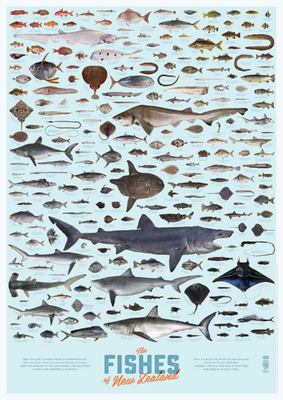 $24.99
NZD
Category: NZ Natural History
Reminiscent of the iconic New Zealand fish'n'chip shop poster, this new poster from Te Papa Press features a selection of 222 fishes from the landmark 4-volume publication The Fishes of New Zealand. Designed to appeal to fishing enthusiasts and lovers of Kiwiana, the poster includes favourites such as t he sunfish and sharks, commercial species such as orange roughy and snapper, the ubiquitous spotty, as well as the blobfish, bearded angler and many more curious and unusual fishes that call New Zealand's marine environments home. ...Show more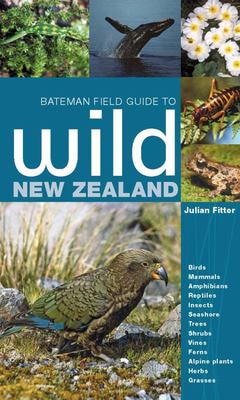 $49.99
NZD
Category: NZ Natural History | Reading Level: Very Good
At last a single field guide that covers New Zealand's plants, birds, insects and animals for visitors and New Zealanders interested in this country's natural history. Over 600 species are described described in detail, with accompanying information on habitat and full colour photographs.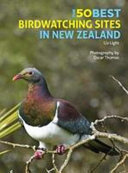 $39.99
NZD
Category: Field Guides
New Zealand has a diverse range of bird species and is especially important for pelagics. Thirteen of the world's 18 penguin species have been recorded in the New Zealand region (including the Ross Dependency). Nine of these species breed here. Of petrels, 37 of the world's 114 species breed in the New Zealand region, some on the mainland or nearby islands so they can be seen flying around, but many stick to the Southern Ocean islands. Eleven of the world's 22 albatross species nest in New Zealand and of those nine do not nest elsewhere. As well as these specific species, the book covers 50 sites on the North and South Islands, Rakiura/Steward Island and Chatham Islands that are best for birdwatching. Detailed descriptions of each site cover the type of terrain, and the tracks and trails where certain species are likely to be encountered. Particular species for each site are highlighted. A fact file for each site lists land or sea access; type of habitat, best time to visit, facilities and accommodation. Key species for each site are also listed. ...Show more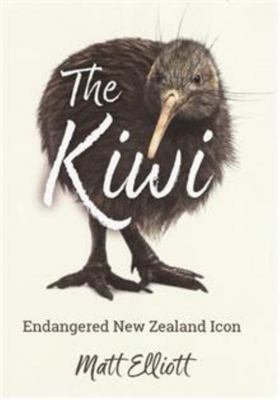 $39.99
NZD
Category: NZ Natural History
The Kiwi: Endangered New Zealand Icon is about our historical fascination with a unique national icon - the kiwi - and the extraordinary efforts being made to save it from extinction.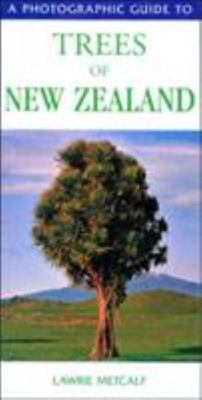 $27.99
NZD
Category: NZ Natural History | Series: A\Photographic Guide To... Ser.
In this text, fact-filled descriptions highlighting key identification features of New Zealand trees are supported by distribution maps and colour photographs of over 100 species. Compact and easy to use, this text should appeal to those interested in natural history.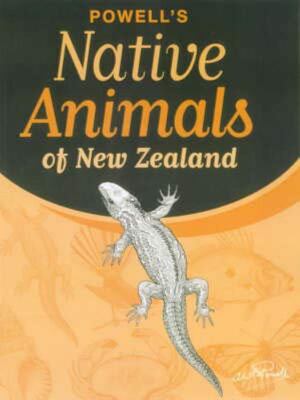 $24.99
NZD
Category: NZ Natural History
The 4th edition of this classic work, first published in 1947. It provides a simple ready reference for identifying common New Zealand animals, ranging from the simplest invertebrates through to mammals. The text has been updated and Powell's illustrations have been rescanned from the originals, resul ting in high quality reproductions. A unique introduction to New Zealand's fauna. ...Show more