$49.99
NZD
Category: Architecture
Small shelters have been growing in popularity over the last decade, quickly becoming not only in the best getaways to find some peace and quiet, but in a perfect example of the New Ecological Architecture, respectful with the environment, capable of making efficient and intelligent constructions, and b ecoming part of the surroundings in which they are built. ...Show more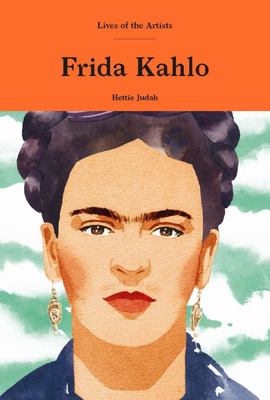 $29.99
NZD
Category: Art History | Series: Lives of the Artists Ser.
Fridamania has made Frida Kahlo's image ubiquitous: she has been reborn as a Halloween costume, Barbie doll, children's book character, textile print, phone cover, and the inspiration for everything from cocktails to fashion shoots. But it is more difficult to get a clear vision of this bold and brillia nt, foul-mouthed, heavy-drinking, hard-smoking, husband-stealing, occasionally bisexual, often bed-bound, wheelchair-using, needy, forthright, and passionate woman. Hettie Judah sets outto correct that with this superb biography of one of the most charismatic artists of the last hundred years. ...Show more
$69.99
NZD
Category: Crafts
Since the Industrial Revolution, humans have been mechanising and digitising processes previously done by hand. But craftsmanship isn't lost to the footnotes of history. Meet the makers, fixers, and collectors dedicated to preserving traditional handicrafts. Brittany Nicole Cox repairs antique clocks; A nita Rodríguez and Joanna Keane Lopez build and preserve traditional adobe structures; Simon Vernon roves the British countryside drawing maps by hand; Lee Eun Bum maintains a ceramic tradition from tenth-century Korea. Almost Lost Arts pays tribute to these artisans, celebrating human ingenuity and tactile beauty. Twenty in-depth profiles and stunning full-colour photography transport the reader to workshops across the globe, from Kyoto to Oaxaca, and from Milan to Tennessee. Two essays - by a calligraphy expert and the curator of Harvard's Forbes Pigment Library, respectively - explore the experience of engaging deeply with tradition. The book is lovingly curated by Emily Freidenrich and features a deluxe three-piece case with foil stamping. ...Show more
$50.00
NZD
Category: Architecture
An on-trend home design book, featuring an inspiring array of homes that have made good use of recycled and upcycled materials, structures, spaces and furnishings. Included in the mix are industrial and farm buildings that have been converted for living and furnished appropriately with vintage and repur posed industrial fittings. The book features 20 homes located throughout the country that feature a variety of clever solutions and design styles. There is everything from repurposed container homes to army barracks, farm utility buildings, churches and urban spaces finished with upcycled and repurposed furnishings.The homes are in Lyttelton, Auckland, Wellington, Mahurangi, Cambridge, Cromwell, Christchurch, Queenstown, Hawke's Bay, Coromandel and Rangiora. ...Show more

$14.99
NZD
Category: Crafts
This 60-piece collection showcases an array of inspired and stylish projects that don't demand a large investment of time or money, but do give jewellers the pleasure of sharpening their skills and enjoying spectacular results.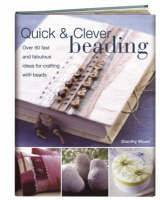 $12.99
NZD
$39.99
(67% off)
Category: Crafts
Over 50 Fast and Fabulous Ideas for Crafting with Beads This book combines beads with other crafting mediums to create over 50 fabulous projects that are quick to complete. It explores the different beads available to today's crafters, often in easy-to-apply forms, such as ready-strung glass seed be ads, beaded motifs and accent beads. It contains illustrated, step-by-step projects that show in detail how to create the beaded craft projects, and inspiration spreads that provide further ideas for using the beads to their full potential, including gorgeous greetings cards. ...Show more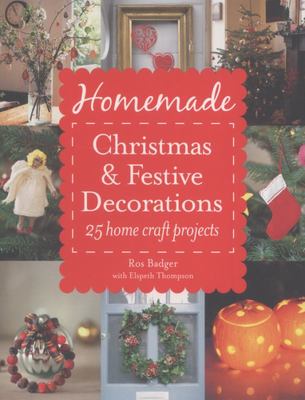 $7.99
NZD
$14.99
(46% off)
Category: Crafts
Add a touch of personality and creativity to your home with projects for Christmas, Easter, Halloween, Valentine's and birthdays. Complete with step-by-step instructions and beautiful photography, learn to make extra special festive decorations - such as a birthday pinata, knitted angels, fragrant rose petal stuffed hearts or an Easter tree. Shop-bought decorations just can't compare! 25 fun and simple projects to make, perfect for beginners. Complete with patterns, and knitting, sewing and craft basics. Includes a directory of suppliers and resources The content of this book is adapted from Homemade by Ros Badger and Elspeth Thompson, first published by Collins in 2009. ...Show more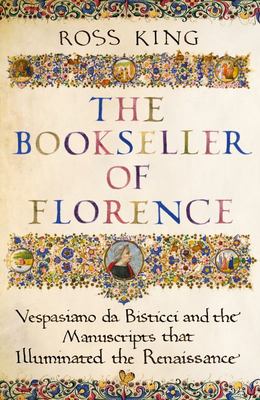 $40.00
NZD
Category: Art History
An exhilarating and untold account of a Florentine bookseller working at the frontiers of human knowledge, and the epochal shift from script to print that defined the Renaissance The Renaissance in Florence conjures images of beautiful frescoes and elegant buildings - the dazzling handiwork of the city 's artists and architects. But equally important were geniuses of another kind: Florence's manuscript hunters, scribes, scholars and booksellers, who blew the dust off a thousand years of history and, through the discovery and diffusion of ancient knowledge, imagined a new and enlightened world. At the heart of this activity was a remarkable bookseller: Vespasiano da Bisticci. Besides repositories of ancient wisdom by the likes of Plato, Aristotle and Cicero, his books were works of art in their own right, copied by talented scribes and illuminated by the finest miniaturists. His clients included popes, kings, and princes across Europe who wished to burnish their reputations by founding magnificent libraries. Vespasiano reached the summit of his powers as Europe's most prolific merchant of knowledge when a new invention appeared: the printed book. By 1480, the 'king of the world's booksellers' was swept away by this epic technological disruption. A thrilling chronicle of intellectual ferment set against the dramatic political and religious turmoil of the era, The Bookseller of Florence is also an ode to books and bookmaking that charts the world-changing shift from script to print through the life of an extraordinary man long lost to history - one of the true titans of the Renaissance. ...Show more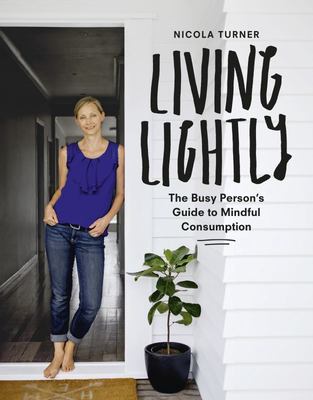 $45.00
NZD
Category: Home Improvement | Reading Level: very good
How do you reduce your impact when you don't want to compromise your lifestyle? How do you live lighter when you're juggling the motherlode of life? How can you become more mindful of how and what you're consuming? In a previous career, Nicola Turner's job was to convince us to buy more - and now she us es this insight to help us consume less. With her unique ability to keep it real, Nicola shares how her family now lives with less stuff, less waste and less impact. It's made life simpler, saved heaps of time and money and created a healthier, happier family. Filled with do-able ideas and practical hacks, Living Lightly is for everyday people who want to simplify their life and reduce their impact but feel they're just too damn busy. It's all about making simple changes that work for you - and not letting perfect get in the way of good. ...Show more