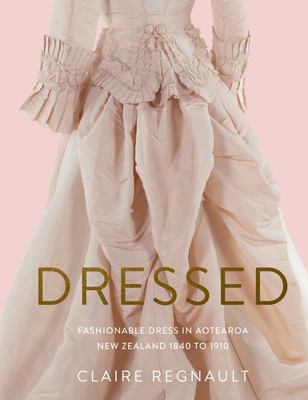 $70.00
NZD
Category: Fashion
When crinolines, bustles and ostrich feathers were the height of colonial fashion. This richly illustrated and lively social history explores the creation, consumption and spectacle of fashionable dress in Aotearoa New Zealand from 1840 to the early 1900s. Dressmakers were essential contributors to the development of New Zealand, and as a colonial outpost of the British Empire, New Zealands 19th century dress culture was heavily shaped by international trends. Interactions with M?ori, the demands of settler lifestyle and the countrys geography all added another layer. Dressed teems with the fascinating, busy lives of early businesswomen, society women and civic figures. Featuring dresses and fashionable accessories from museums throughout Aotearoa New Zealand, and including over 270 images, this major book makes a significant contribution to histories of colonial dress. ...Show more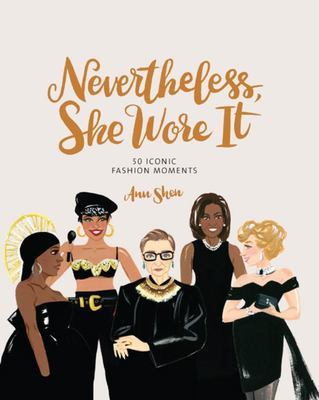 $44.99
NZD
Category: Fashion | Series: Nevertheless Ser.
From the creator of the bestselling Bad Girls Throughout History! Celebrated illustrator and author Ann Shen shares her striking study of history's most iconic styles, and the women who changed the world while wearing them. From the revolutionary bikini to the presidential pantsuit, this book explores 50 fashions through bold paintings and insightful anecdotes that empower readers to make their own fashion statements. * Demonstrates the power of fashion as a political and cultural tool for making change * Brilliantly illustrated with Ann's signature art style * Filled with radical clothing choices that defined their time Looks include the Flapper Dress, the unofficial outfit of women's independence in the 1920s; the Afro, worn as a symbol of black beauty, power, and pride; the Cone Bra, donned by Madonna in her 1989 power anthem "Express Yourself"; and the Dissent Collar, Ruth Bader Ginsburg's famous signifier for when she disagrees with the majority. With stunning and vibrant illustrations, this is a treasure for anyone who wants to defy style norms and rewrite the rules. * An insightful look at the intersection of fashion statements and historical female power * Perfect for fans of Ann Shen, as well as anyone who loves fashion, feminism, and political consciousness * You'll love this book if you love books like Women In Science: 50 Fearless Pioneers Who Changed The World by Rachel Ignotofsky; Strong Is the New Pretty: A Celebration Of Girls Being Themselves by Kate T. Parker; and Women Who Dared: 52 Stories Of Fearless Daredevils, Adventurers, And Rebels by Linda Skeers. ...Show more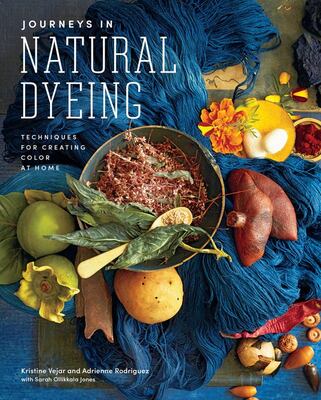 $49.99
NZD
Category: Fashion
An international study of natural dyeing aimed at teaching beautiful techniques Similar to cooking and the act of sharing meals, our relationship to textiles is a core tenet of our human experience. Creating textiles cultivates connection, belonging, community, and friendships among people. In the worl d of textiles, natural dyeing is the closest we come to the act of cooking. Journeys in Natural Dyeing shares the story of Kristine Vejar and Adrienne Rodriguez's travels to four countries--Iceland, Mexico, Japan, and Indonesia--where they visited natural dyers who use locally-sourced dyes to create textiles that evoke beauty, a connection to their environment, and showcase their mastery of skill. This book shares their process of using their own locally-grown dyes and includes recipes and projects to create more than 400 shades of color. In addition, you will learn how to use your own natural environment to create deep, beautiful colors. No matter where you live, creating color naturally is possible. ...Show more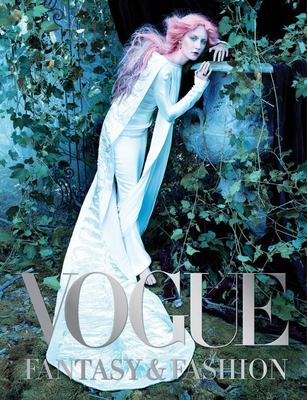 $155.00
NZD
Category: Fashion
A dream book of empowering and fantastical fashion narratives--from Brothers Grimm to futuristic scenarios--told in Vogue's inimitable style Lavishly illustrated, Vogue: Fantasy & Fashion celebrates the magazine's strong and deeply rooted tradition of storytelling through magical, narrative portfoli os. Fashion's greatest power is its ability to make people dream; to create new worlds. Whether falling down a rabbit hole, conquering new, digital frontiers, or exploring the limits of surrealism, the heroines who feature in photographs by great talents like Annie Leibovitz, Steven Meisel, Irving Penn, and Steven Klein are writing their own tales, defining their own destinies. Featuring well-known images as well as unexpected gems from the archive, Vogue: Fantasy & Fashion documents fashion at its most magical and affirms its transformative power. ...Show more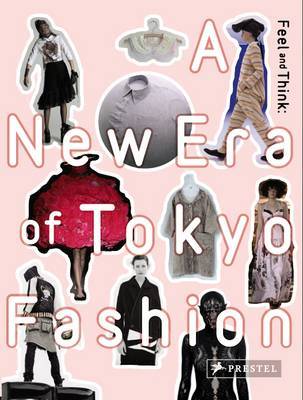 $19.99
NZD
$44.99
(55% off)
Category: Fashion
For more than three decades, Tokyo has been at the epicentre of the fashion world, and now a cadre of new designers are expressing themselves in remarkably creative ways. This book profiles the works of ten designers whose use of textiles, meticulous attention to material and workmanship, and interactio n with other creative disciplines have created a new atmosphere of connectivity and engagement on the Tokyo runways. The whimsical, geometric, three-dimensional creations of ANREALAGE; h.NAOTO's dark and cute Gothic Lolita world; the subcultural image of keisuke kanda; matohu's reinterpretation of Japanese tradition; the elaborately poetic textiles from mina perhonen; mintdesigns, whose goal is to make clothes as product design; SASQUATCHfabrix's street style for men; the elegant gothic bodywears of SOMARTA; the interaction between art, fashion and performance by THEATRE PRODUCTS; and writtenafterwards' conceptually fabricated creations are all pictured here. These Japanese designers are fashioning a new, transformative approach to what we wear and why we wear it. ...Show more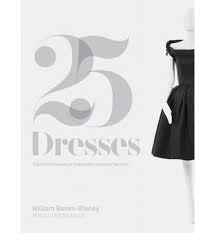 $49.99
NZD
$69.99
(28% off)
Category: Fashion
Through his selection and description of 25 iconic vintage dresses, William Banks- Blaney tells the history of 20th century couture, the fashion designers who created the dresses and the women who wore them. Each dress is looked at in forensic detail for its design and construction, its cut and embellis hments, in order to evaluate the artistry of the individual couturier. The inspiration behind each dress is considered - whether that be Classic statuary, Secessionist architecture or fetish wear - as well as its legacy, thus determining each dress's place within fashion history. William spends his life sourcing vintage couture, unpicking the history of each piece - how they were made, who wore them and where they fit within the story of fashion. Accompanied by exquisite photography of what are arguably the finest examples of each of these landmark designers, and bolstered by fashion plates contemporary to the selected pieces, 25 Dresses is the distillation of the knowledge and skill that William employs every day when fitting the world's most beautiful dresses to today's women. ...Show more

$39.99
NZD
$139.00
(71% off)
Category: Fashion
With specially commissioned photography, this unprecedented volume celebrates a legacy of accessories design by the legendary couture house of Valentino.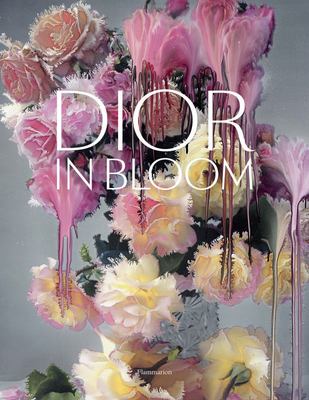 Dior in Bloom
by Alain Stella; Justine Picardie; Naomi Sachs; Nick Knight (Photographer)
$190.00
NZD
Category: Fashion
Celebrating Dior's floral inspirations in fashion and perfume, this unique volume features a portfolio of rose portraits by acclaimed fashion photographer Nick Knight. For Christian Dior, perfume was "a door opening into a hidden world." His first, Miss Dior, inspired by the lush gardens of his childho od home in Normandy, forged an inextricable link between his fashion and fragrance creations. Other scents were inspired by evenings in southern France, lit with fireflies and scented with jasmine. The rose bowers of his family home in Granville; his old mill country house; and the Château de la Colle Noire near Grasse-where jasmine, tuberose, and May roses reign supreme and are still cultivated-inspired Dior's most memorable creations. Flowers were also at the heart of Dior's fashion, from the women-flowers that inspired the late 1940s New Look to the swishing, blossom-like ball gowns embroidered with lavish floral motifs. They have inspired all of the designers who followed him at the House of Dior, from Yves St Laurent to John Galliano, and Raf Simons to Maria Grazia Chiuri. This extraordinary volume blooms with color and inspiration, and includes rose portraits by Nick Knight, previously unpublished archival documents, exquisite details of embroidery and fabrics, perfumes, fashion sketches, and sublime fashion photographs. ...Show more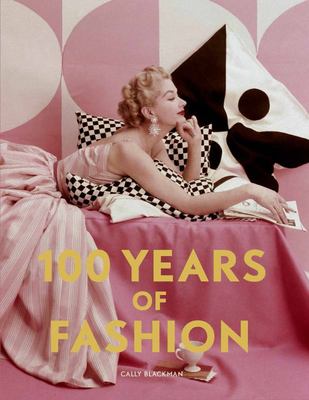 $35.00
NZD
Category: Fashion | Series: Pocket Editions Ser.
This book documents the most exciting and diverse period in fashion: from 1900 on, when women's lives and manner of dress changed dramatically. From home dressmaking to couture, from rationing to "The New Look," from the birth of the teenager to mass manufacture, this selection of over 400 photographs a nd illustrations tells the fascinating story of a fashion revolution. 100 Years of Fashion will appeal to everyone with an interest in fashion.   ...Show more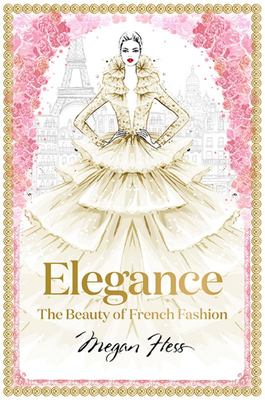 $32.99
NZD
Category: Fashion | Series: Megan Hess: the Masters of Fashion Ser.
Join internationally renowned fashion illustrator Megan Hess as she explores the timeless beauty and glamour of ten of France's best-loved designers in a stylish celebration of one of the world's favourite fashion destinations.   From the courts of Versailles to the cobbled streets of Paris, French fash ion has always been the epitome of elegance. Whether it's Dior's New Look, Yves Saint Laurent's Le Smoking jacket or Chanel's little black dress, the masters of French fashion understand that clothing is more than a craft: it's an art form.   Megan Hess's love for French style sparked her career in fashion illustration. In these pages, she unspools the threads of ten legendary designers - Chanel, Dior, Saint Laurent, Lanvin, Givenchy, Chlo , Balmain, Louis Vuitton, Herm s and Celine - to discover the origins of haute couture, pr t- -porter and everything chic.   Accompanied by Megan's exquisite illustrations of current and archival collections, Elegance: The Beauty of French Fashion tells the story of how France's iconic fashion houses have influenced the very fabric of design. ...Show more
$65.00
NZD
Category: Fashion
A stunning exploration of fashion's premier art form with internationally renowned illustrator Megan Hess. Hundreds of hours, many expert hands and unimaginable metres of fabric: couture is truly wearable art, where creativity and craftsmanship collide. Megan Hess has spent her career documenting fashi on's most beautiful people, places and pieces. In The Illustrated World of Couture, she brings to life its most important - and intriguing - art form, with fascinating insights and exceptional illustrations. Worn by only a handful of people worldwide, couture still has incredible influence, even beyond the traditional boundaries of fashion. In this unique collection, follow Megan through the intricate details, multifaceted inspirations and dramatic shows that define the couture experience. Let her introduce you to the generations of creators who conceive and craft these fantastical garments, and the collectors who treasure them. And travel with her to the exclusive ateliers and glamorous events of the world's fashion capitals to see how couture is both designed and displayed. Megan Hess invites you to discover The Illustrated World of Couture in this essential volume for all fashion devotees.   ...Show more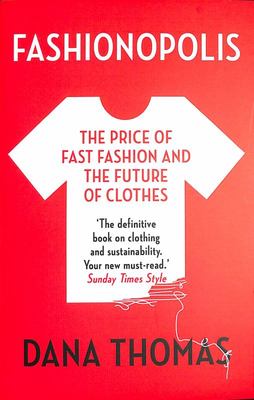 $25.00
NZD
Category: Fashion
'A gripping blockbuster ... Thomas researches meticulously and writes with simmering even-handed anger' Lisa Armstrong, TELEGRAPH. 'The definitive book on clothing and sustainability. Your new must-read' SUNDAY TIMES STYLE. An investigation into the damage wrought by the colossal clothing industry - an d the grassroots, high tech, international movement fighting to reform it. What should I wear? It's one of the fundamental questions we ask ourselves every day. More than ever, we are told it should be something new. Today, the clothing industry churns out 80 billion garments a year and employs every sixth person on Earth. Historically, the apparel trade has exploited labour, the environment, and intellectual property - and in the last three decades, with the simultaneous unfurling of fast fashion, globalization, and the tech revolution, those abuses have multiplied exponentially - and primarily out of view. We are in dire need of an entirely new human-scale model. Bestselling journalist Dana Thomas has travelled the globe to discover the visionary designers and companies who are propelling the industry toward that more positive future by reclaiming traditional craft and launching cutting-edge sustainable technologies to produce better fashion. In Fashionopolis, Thomas sees renewal in a host of developments, including printing 3-D clothes, clean denim processing, smart manufacturing, hyperlocalism, fabric recycling - even lab-grown materials. From small-town makers and Silicon Valley whizzes to household names such as Stella McCartney, Levi's and Selfridges, Thomas highlights the companies big and small that are leading the crusade. We all have been casual about our clothes. It's time to get dressed with intention. Fashionopolisis the first comprehensive look at how to start. ...Show more