$35.00
NZD
Category: Painting & Drawing Manuals
Learn to draw with thissneakily accessible and funapproach, tested throughyears of classroom teaching. There's no doubt about it: whether you're a newbie or a pro, drawing can be daunting. That's why expressive and humorous cartoons are the best place to start! From experienced teacher Peng comes a styl ish yet playful approach to drawing cartoons, designed to excite even the most tentative artists. Over several decades teaching in schools and art colleges, artist and illustrator Peng has developed expert knowledge of the building blocks of drawing and sketching. As he shows, creativity can come from anywhere and entire sketches can spring up from the simplest lines or curves. Peng's easy-to-follow guide inspires confidence and creativity by showing how even complete novices can quickly learn how to draw characters and develop their own individual style. Starting with the basics of figure construction and moving through to expression, storytelling, and animals, the artist conjures up delightful cartoons with wicked humor and a lightness of touch. Simple tips and exercises reveal how anyone and everyone can master the art of drawing. This volume encourages everyone to experiment with a variety of techniques executed through brush, pencil, and pen. Don't be afraid of drawing! In this addictive starter book, you make the rules. ...Show more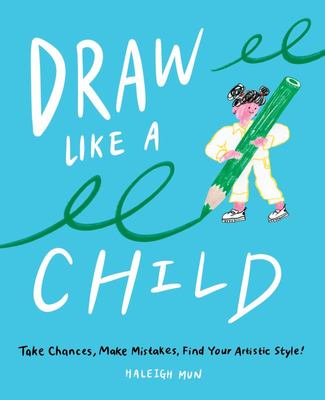 $24.99
NZD
Category: Painting & Drawing Manuals
For novices, experts, and anyone trying to free themselves from the constrains of perfectionism, Draw Like a Child is a whimsical guide to playing like an artist Draw Like a Child is a guided sketchbook for anyone seeking a fresh approach to drawing. Both a guide to making entirely original illustration s and a place where artists--amateurs and experienced ones alike--can honestly express themselves, this book emboldens you to be brave enough to draw whatever you want and innocent enough to make mistakes. Ignore the rules of what makes art "Art" and toss aside any inhibitions you have in order to draw as freely as possible Broken down into seven chapters, each focuses on a different drawing method and offers exercises designed to help you loosen up and make works of art that feel like you. Filled with examples of Haleigh Mun's vibrant art, Draw Like a Child will lead you on a journey to discover your true artistic self. ...Show more
$27.99
NZD
Category: Painting & Drawing Manuals
A workbook of creative and mindful exercises inspired by still life. Many people say they can't draw, but everyone can. Still Life Drawing reminds us that putting pen to paper is a simple pleasure, available to anyone. And when it comes to combining colors, playing with pattern and exploring shapes, the re are no rules. Taking inspiration from the objects we encounter is a great place to start, and can help us to find creativity and meaning in our everyday lives.   Since the dawn of time, humans have drawn the items that surround them. Ancient Roman paintings of fruits and flowers kicked off a tradition adopted by artists from Caravaggio to Van Gogh. Still life requires us to slow down and pay attention to often-overlooked details - an art in itself. Colors, patterns and textures are everywhere, and noticing the shape of the coffee cup on our desk or the orange of a pumpkin at the market can spark all kinds of ideas.   This beautiful book of quick, achievable and fun exercises from graphic artist and designer Alice Oehr will inspire you to put your own spin on still life and create artworks with what you have. Learn to: - Use uncomplicated techniques to represent objects on paper, - Experiment with pattern and color, - Create texture with different mediums: collage, paint or even pixels, - Take the time to appreciate the small things and build creativity into your routines, - And of course use artistic license and invent your own rules   ...Show more
$14.99
NZD
Category: Painting & Drawing Manuals | Series: Magic Painting
Create your very own masterpieces with this latest addition to the best-selling series, featuring 16 famous paintings. 16 famous paintings get the magic painting treatment. Simply brush water over the black-and-white outlines and watch them burst into colour. Even the paintbrush is included - all you ne ed to create your masterpieces is water. At the back, there is a brief introduction to each painting along with a full colour reproduction, plus internet links to find out more. With paintings by Vincent van Gogh, Paul Gauguin, Claude Monet and more. ...Show more
$22.99
NZD
Category: Painting & Drawing Manuals
Pocket Art features100 art activities to do on your daily art work-out. Bringing creativity into daily life, Lorna Scobie encourages you to react to the present, and to live more in the moment through simple, observational-based art activities. Through creative prompts and quick-sketches – which you can then use to develop bigger, more detailed artworks at home – activities will incorporate mindfulness, gratitude, skill-building and enjoyment, acting as a daily check-in for inspiration and creative play. Designed to be drawn into the book, and providing you with the friendly encouragement you need to explore your creativity and record your experiences, Pocket Art will build your confidence as an artist and is the perfect spring-board to create your very own sketch book. 100 art activities to do whenever and wherever inspiration strikes. ...Show more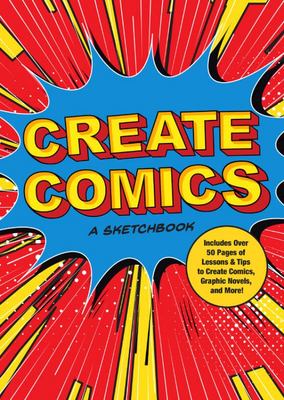 $18.99
NZD
Category: Painting & Drawing Manuals | Series: Creative Keepsakes Ser.
Part instruction manual, part sketchbook, Create Comics has everything you need to get started drawing your own comic world. Drawing your own comics has never been easier! Create Comics gives you all the tools to get started creating your own comic world by combining helpful tips and tricks with sketchb ook pages with panels. Whether you prefer to draw single-panel comics or a graphic novel, the 58 pages of helpful instruction in the front of this sketchbook covers all the comic-making basics, including: • Creating Characters • Bodies in Motion • Villains • Battles • Adding Speech • Some Dos & Don'ts • Sound Effects • Inking Techniques • How Does it End? • Creating Your Own Comic Book Then, get right into planning and drawing your comic with the 144 blank pages in the back of the book that have panels outlined for you. The layflat format lets you focus on your drawing. So, are you ready to become a storyteller? This is just the beginning of something big! With so much of our lives and contact going digital, the Creative Keepsakes journals offer an intimate way to nurture your connection with yourself and the people around you. An entertaining way to get off your screen, these guided and free-form journals are great for writers and artists alike. Each journal offers content around a different theme, including silly prompts for a laugh, random yet thoughtful questions, inspiration for art and composition, interactive prompts to learn about your heritage, and blank interiors on high-quality paper stock to use as your creative canvas. Beautifully designed and full of mindful prompts, channel your inspiration as you put pen (or pencil, or marker, or crayon!) to paper to learn more about yourself, your talents, and the people you love. Also in this Series: 3,001 Questions All About Me, 301 Things to Draw, 301 Writing Ideas, Inner Me, Internet Password Book, My Fathers Life, My Grandmothers Life, My Life Story, My Mothers Life, 3,001 This or That Questions, My Grandfathers Life, Create the Poem, Complete the Drawing Journal, Mom and Me Journal, Why I Love You Journal, Create the Story, and Destroy & Design. ...Show more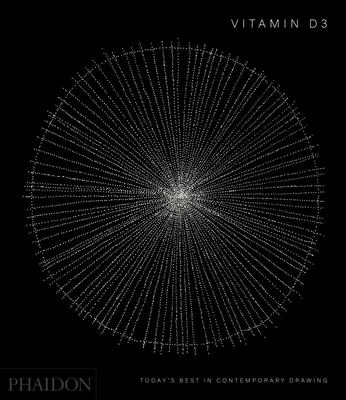 $110.00
NZD
Category: Painting & Drawing Manuals
The latest instalment of this indispensable survey of contemporary drawing, chosen by the world's leading art expertsOver the past 50 years, drawing has been elevated from a supporting role to a primary medium, ranking alongside painting as a central art form. Since the publication of Vitamin D (2005) a nd D2 (2013), contemporary artists have continued to explore drawing's possibilities - from intimate to large-scale works, in a diversity of mark-making processes and materials. Vitamin D3 showcases more than 100 such artists, nominated by more than 70 international art experts.The more than 70 nominators include: Iwona Blazwick, Louisa Buck, Mark Coetzee, Thelma Golden, Laura Hoptman, Geeta Kapur, Pablo Le n de la Barra, Christine Macel, Kate Macfarlane, Hans Ulrich Obrist, and Zoe Whitley.The more than 100 artists include: Miriam Cahn, Robert Crumb, Tom Friedman, Tania Kovats, Claudette Johnson, Rashid Johnson, Otobong Nkanga, Toyin Ojih Odutola, Deanna Petherbridge, Christina Quarles, Qiu Zhijie, Nathaniel Mary Quinn, Wael Shawky, Emma Talbot, and Johanna Unzueta. ...Show more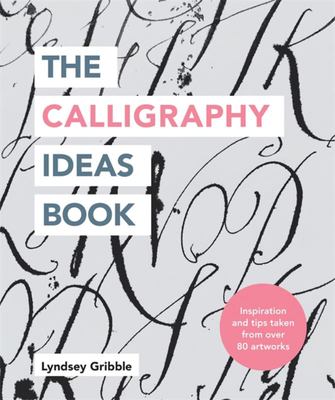 $24.99
NZD
Category: Painting & Drawing Manuals
Unlock your inner creative with the beautiful flourishes of calligraphy Packed with fresh ideas for calligraphy techniques, styles and subjects, this book is a visual feast of inspiration for all abilities, whether you're new to calligraphy or looking to reinvigorate your practice. Boost your creativit y with the help of more than 80 artworks by contemporary, international calligraphers, each demonstrating an interesting or innovative approach. Explore both new and old methods and discover the basic skills to excel at this ancient art form. The art of calligraphy is the ultimate way to relax and create beautiful pieces of art - and this book is sure to renew your creativity.   ...Show more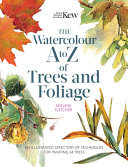 $32.99
NZD
Category: Painting & Drawing Manuals
Learn to paint trees with this illustrated directory of twenty-five species, from Acer to Zelkova.   Trees have inspired artists for generations. This unique watercolour artist's guide offers easy-to-follow, plant-specific information on how to paint a wonderful selection of the most popular species o f trees. Beginning with a usefulsection on materials, the book then comprises an illustrated directory of twenty five trees, from Acer to Zelkova. Step-by-step sequences show how to paint each one in a fresh, lively style with all the essential details of shape and form beautifully captured. The author explores the overall shapes and masses of branches and leaves, outlines in full foliage, winter trees, branch and twig details, and presents stunning leaf and flower portraits shimmering with life. A source of inspiration, as well as a manual of techniques, this book is a must-have for every tree painter. ...Show more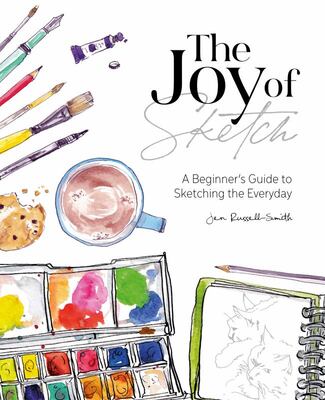 $42.00
NZD
Category: Painting & Drawing Manuals
Rediscover the pleasure you got from childhood drawing, before you became too self-conscious and self-critical to enjoy it. Most children draw. Before we can write, even, we scribble and sketch and create. But somehow that gets lost as we get older. We learn that Being An Artist is hard and complicated , and that there are technical rules to choosing colour and perfecting your perspective. This book is here to remind you of the joy you once found in creating, scribbling, getting something down on paper - and that it's really about the process and nothing to do with how technically brilliant the finished 'artwork' is. In this accessible guide, largely self-taught artist Jen Russell-Smith takes beginners by the hand and breaks down the barriers we face around sketching, and shows you how to begin with quick, loose sketches building your confidence and skills to draw spontaneously, with nothing more than the things around you for inspiration. With simple exercises that anyone can follow, Jen shows you how to sketch the things and the places around you from life, using simple watercolour techniques to add vibrancy to your work. With simple exercises and step-by-step tutorials, Jen shows you how to sketch the places around you from life, and those further afield from photos, using simple watercolour techniques to add vibrancy to your work. ...Show more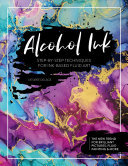 $45.00
NZD
Category: Painting & Drawing Manuals
Alcohol inks have exploded onto the art scene with the rise of fluid art techniques such as paint pouring. These accessible inks can be used to create stunning abstract art, even if you're a total beginner. Through step-by-step tutorials and exercises, you'll learn everything you need to know to get sta rted with alcohol ink and how to combine techniques into incredible, bold and colourful, abstract art. As well as paintings, you'll discover inspiration and advice on using the techniques to decorate fashion and home accessories for striking handmade gifts. ...Show more
$29.99
NZD
Category: Painting & Drawing Manuals | Series: Read This Ser.
Painting isn't as hard as it looks. And it's fun. Whether you're a total beginner or have been painting for years, this indispensable guide cuts through the jargon and provides clear, practical advice and tips to help develop your skills. Techniques and ideas are described and explained, inspiring you t o make your own great paintings. Addressing the fundamentals of painting with watercolour, oil and acrylic, the book encourages you to explore the limitless possibilities painting has to offer. Read This if You Want to Be Great at Painting is an accessible and jargon-free guide to painting, including watercolour, oil and acrylic. The book includes more than 40 examples of great paintings by masters and contemporary artists and simple diagrams and practical activities help you practice each technique. ...Show more