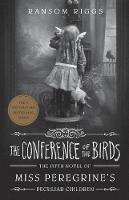 $30.00
NZD
Category: Young Adult Fiction | Series: Miss Peregrine's Peculiar Children
'Do you trust me?' An instant bestseller, A Map of Days launched readers into the previously unexplored world of American peculiars, one bursting with new questions, new allies, and new adversaries. Now, with enemies behind him and the unknown ahead, Jacob Portman's story continues as he takes a brave l eap forward into The Conference of the Birds, the next instalment of the beloved, bestselling Miss Peregrine's Peculiar Children series.   ...Show more
$23.00
NZD
Category: Young Adult Fiction | Series: Lockwood and Co.
A terrible crime forces Lucy to turn to Lockwood for help, and sets them on the trail of dark secrets at the heart of London society. Both professionally and personally, their investigation stirs up forces they may not be able to control... Ghouls and spectres, thrills and tension in this brand-new inst alment in Jonathan Stroud's bestselling series. 'Stroud is a genius' - Rick Riordan, author of the Percy Jackson series. ...Show more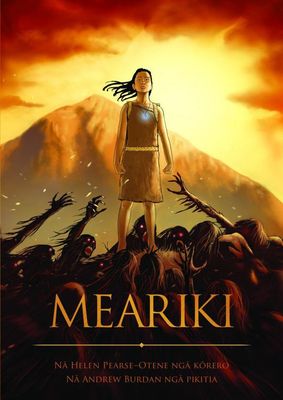 $25.00
NZD
Category: Maori Books | Series: Nga Waituhi o Matawehi
Meariki is a slave to the people of Ngai Kuwai and must obey the chief and look after his only daughter, Hineamuru. When Hineamuru is abducted by a warlock, Meariki and Pehi, a young warrior and Hineamuru's lover, go on a hazardous journey to rescue Hineamuru. Pehi is brave but arrogant, while Meariki i s clever and resourceful, and the success of the journey rests on her. At each incident in the adventure, Pehi and Meariki uncover hidden truths, and Meariki comes to realise that in saving Hineamuru, she will also reveal her own true destiny. ...Show more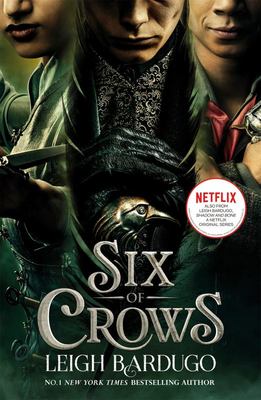 $21.99
NZD
Category: Young Adult Fiction | Series: Six of Crows Ser.
Enter the Grishaverse with the #1 New York Times bestseller Six of Crows, coming soon to Netflix as part of the original series, Shadow and Bone. This edition features exclusive cover art from the show! Ketterdam: a bustling hub of international trade where anything can be had for the right price - and no one knows that better than criminal prodigy Kaz Brekker. Kaz is offered a chance at a deadly heist that could make him rich beyond his wildest dreams. But he can't pull it off alone. . . A convict with a thirst for revenge. A sharpshooter who can't walk away from a wager. A runaway with a privileged past. A spy known as the Wraith. A Heartrender using her magic to survive the slums. A thief with a gift for unlikely escapes. Six dangerous outcasts. One impossible heist. Kaz's crew is the only thing that might stand between the world and destruction - if they don't kill each other first. ...Show more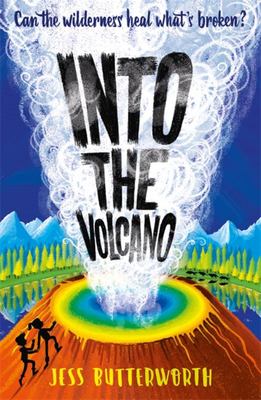 $19.99
NZD
Category: Young Adult Fiction
From award-winning author Jess Butterworth comes another beautifully written adventure set on top of a super volcano, about coming to terms with grief, letting go of anger at the world and finding hope and joy in the most unexpected of places. 11 year-old Emma and 12-year-old Sebastian live halfway acr oss the world from each other, but when a terrible shooting leads to the loss of people close to each of them, they end up meeting in the Rocky Mountains. Bonding through their shared grief, they quickly become friends, and decide to search together for an elusive rainbow pool as a way of saying goodbye to the ones they lost. But they soon find themselves lost on top of a super volcano, dodging bubbling mud spots, steaming hot springs, and rainbow filled calderas. As rain threatens, they're forced to construct a makeshift camp and encounter moose, wolves and a grizzly bear. But when they run out of food, their adventure becomes a race for survival as they try and find their way out of the wilderness. Told through multiple viewpoints and set between the US and the UK, this is another heartfelt middle grade adventure from award-winning author Jess Butterworth ...Show more
$21.99
NZD
Category: Young Adult Fiction | Series: Shadow and Bone
Enter the Grishaverse with book one of the Shadow and Bone Trilogy, coming soon to Netflix as an original series. This edition features exclusive cover art from the show!Soldier. Summoner. Saint. Orphaned and expendable, Alina Starkov is a soldier who knows she may not survive her first trek across the Shadow Fold - a swath of unnatural darkness crawling with monsters. But when her regiment is attacked, Alina unleashes dormant magic not even she knew she possessed.Now Alina will enter a lavish world of royalty and intrigue as she trains with the Grisha, her country's magical military elite - and falls under the spell of their notorious leader, the Darkling. He believes Alina can summon a force capable of destroying the Shadow Fold and reuniting their war-ravaged country, but only if she can master her untamed gift.As the threat to the kingdom mounts and Alina unlocks the secrets of her past, she will make a dangerous discovery that could threaten all she loves and the very future of a nation.Welcome to Ravka . . . a world of science and superstition where nothing is what it seems. ...Show more
$45.00
NZD
Category: Young Adult Fiction
A brand-new Courtney Series adventure. The war is over, Hitler is dead - and yet his evil legacy lives on. Saffron Courtney and her beloved husband Gerhard only just survived the brutal conflict, but Gerhard's Nazi-supporting brother, Konrad, is still free and determined to regain power. As a dangerous game of cat-and-mouse develops, a plot against the couple begins to stir. One that will have ramifications throughout Europe. . .Further afield in Kenya, the last outcrop of the colonial empire is feeling the stirrings of rebellion. As the situation becomes violent, and the Courtney family home is under threat, Leon Courtney finds himself caught between two powerful sides - and a battle for the freedom of a country.Legacy of War is a nail-biting story of courage, bravery, rebellion and war from the master of adventure fiction.   ...Show more
$18.99
NZD
Category: Young Adult Fiction
A powerful curse forces the exiled Queen of Faerie to choose between ambition and humanity in this highly anticipated and jaw-dropping finale to The Folk of the Air trilogy from a #1 New York Times bestselling author. He will be the destruction of the crown and the ruination of the throne Power is muc h easier to acquire than it is to hold onto. Jude learned this lesson when she released her control over the wicked king, Cardan, in exchange for immeasurable power. Now as the exiled mortal Queen of Faerie, Jude is powerless and left reeling from Cardan's betrayal. She bides her time determined to reclaim everything he took from her. Opportunity arrives in the form of her twin sister, Taryn, whose life is in peril. Jude must risk venturing back into the treacherous Faerie Court, and confront her lingering feelings for Cardan, if she wishes to save her sister. But Elfhame is not as she left it. War is brewing. As Jude slips deep within enemy lines she becomes ensnared in the conflict's bloody politics. And, when a dormant yet powerful curse is unleashed, panic spreads throughout the land, forcing her to choose between her ambition and her humanity... ...Show more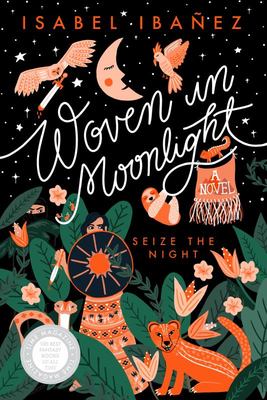 $19.99
NZD
Category: Young Adult Fiction
A lush tapestry of magic, romance, and revolución, drawing inspiration from Bolivian politics and history. Ximena is the decoy Condesa, a stand-in for the last remaining Illustrian royal. Her people lost everything when the usurper, Atoc, used an ancient relic to summon ghosts and drive the Illustrians from La Ciudad. Now Ximena's motivated by her insatiable thirst for revenge, and her rare ability to spin thread from moonlight.When Atoc demands the real Condesa's hand in marriage, it's Ximena's duty to go in her stead. She relishes the chance, as Illustrian spies have reported that Atoc's no longer carrying his deadly relic. If Ximena can find it, she can return the true aristócrata to their rightful place.She hunts for the relic, using her weaving ability to hide messages in tapestries for the resistance. But when a masked vigilante, a warm-hearted princesa, and a thoughtful healer challenge Ximena, her mission becomes more complicated. There could be a way to overthrow the usurper without starting another war, but only if Ximena turns her back on revenge-and her Condesa. ...Show more
$21.00
NZD
Category: Young Adult Fiction
The Storys are the envy of their neighbours: owners of the largest property on their East Coast island, they are rich, beautiful, and close. Until it all falls apart. The four children are suddenly dropped by their mother with a single sentence: You know what you did. They never hear from her again. Yea rs later, when 18-year-old cousins Aubrey, Milly and Jonah Story receive a mysterious invitation to spend the summer at their grandmother's resort, they have no choice but to follow their curiosity and meet the woman who's been such an enigma their entire lives. This entire family is built on secrets, right? It's the Story legacy. This summer, the teenagers are determined to discover the truth at the heart of their family. But some secrets are better left alone.  ...Show more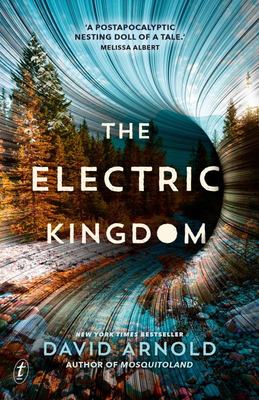 $24.00
NZD
Category: Young Adult Fiction
A genre-smashing story of survival, hope and love amid a ravaged earth. A deadly flu has swept the globe, leaving a shell of the world that once was. Among the survivors are eighteen-year-old Nico and her dog, who are on a journey devised by Nico's father to find a mythical portal; a young artist named Kit, who knows almost nothing of the world outside the old abandoned cinema he was raised in; and and the enigmatic Deliverer, who lives Life after Life in an attempt to put the world back together. ...Show more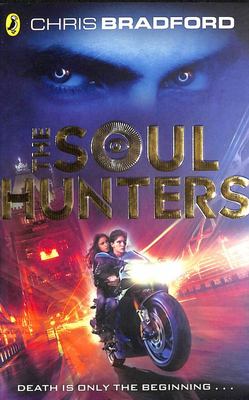 $17.99
NZD
Category: Young Adult Fiction | Series: Private Ser.
Have you ever experienced dreams so vivid it seems like you have lived them? Or had dej vu so strong you're convinced you must have been there before?For Genna, dej vu comes almost as regularly as breathing. And that's exactly what Genna thinks she is - regular. A regular schoolkid, with a best friend w ho teases her for her love of history class, and parents who nag her about homework.But when a strange boy turns up in her life and starts acting like he knows her, it sets in motion a chain of events that turn Genna's world upside down. Her past is a lot more complicated than she could ever have expected - and her future even more so.Because Genna isn't regular at all. It's one thing to harbour an ability she could never have imagined - and quite another to realize that the future of humanity rests on her shoulders.And there are beings out there who will kill in order to stop her ... ...Show more