$19.99
NZD
Category: Picture Books
Let It Go encourages children to explore what emotions feel like in their body and finda unique way to release them.  Join Aroha and her friends as they navigate their waythrough four emotions: sadness, anger, shame and fear. The Latin derivative for the word emotion, 'emotere,'  literally means energy in motion.  Following on from the huge success of Aroha's Way, Aroha and her friends are again showing children they are not alone in feeling uncomfortable emotions and empowering them with strategies to manage those feelings when they arise. In the back of the book, we have extra notes in the hope that it will again open up conversations between adults and children. Learning to label emotions, recognise how they feel in the body and ways we can allow those emotions to be let go are all valuable tools for our tamariki. If you loved Aroha's Way then you will LOVE Let It Go.  ...Show more
$27.99
NZD
Category: Picture Books
This is where I stand. All day, every day. All night. Every night. A beautiful story centred around the statue of a WWI soldier which could be any soldier. The statue gives readers an insight into the soldiers memories of the war as well as what he has seen from his pedestal as the years have passed. ...Show more

$23.99
NZD
Category: Picture Books
Old Truck is home alone when the Tongariro River bursts its banks. "What will happen to me?" he thinks. "I'm not a duck! I'm a truck. And I'm stuck!"
$29.99
NZD
Category: Picture Books
A spectacular new title from world-renowned artist Oliver Jeffers, creator of the million-copy selling, global phenomenon Here We Are! What shall we build, you and I? I'll build your future and you'll build mine. We'll build a watch to keep our time. A father and daughter set about laying the foundation s for their life together. Using their own special tools, they get to work; building memories to cherish, a home to keep them safe and love to keep them warm. From renowned, internationally bestselling picture-book creator and visual artist, Oliver Jeffers, comes this rare and enduring story about a parent's boundless love, life's endless opportunities and all we need to build a together future. ...Show more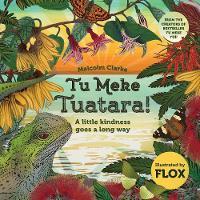 $29.99
NZD
Category: Picture Books
 Tahi the Tuatara is down in the dumps and no matter what his friend, Roger the Ruru tries, nothing seems to change his mood. It's not until they answer a cry for help that their journey takes an unexpected turn. Tu Meke Tuatara! is a story about empathy, friendship and discovering that sometimes the be st way we can feel better about ourselves, is to help someone else. ...Show more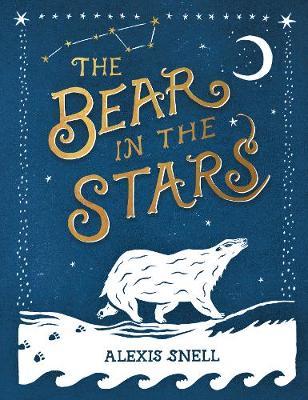 $35.00
NZD
Category: Picture Books
A stunning, lyrical picture book - a timely fable about climate change and the transformative power of kindness. There was once a bear, a great, white bear - Queen of Beasts. Her kingdom was a beautiful, cold, glistening place. But over the years the ice disappeared, slipping away like sand through an hourglass. Slowly, slowly, one by one, the other animals moved on. The Great Bear has no choice but to leave her snowy realm to search for food, friends and a new home. She soon discovers a world that is growing hotter whilst hearts grow colder - until one small act of kindness changes everything. The Bear in the Stars is a story about loss, kindness and new beginnings. A striking modern fable and an original and uplifting response to the issue of climate change. A beautiful and inspirational gift for readers of all ages. ...Show more
$27.99
NZD
Category: Picture Books
A mesmerising new story and instant classic from the beloved author of the best-selling ​Very Cranky Bear books.  Fancy Pants Tower is the biggest, shiniest building in the city. And Wolfred operates the lift. Each day he silently observes the extraordinary things he sees as he passes between the floors of the tower.  To his boss, Wolfred isn't important enough to notice. But Wolfred notices everything – big or small, normal or very, very strange ...   Wes Anderson's The Grand Budapest Hotel meets Helen Oxenbury's The Three Little Wolves and the Big Bad Pig in this hilariously oddball tale of Wolfred, an endearing elevator operator and writer, and the strange building he works in. ...Show more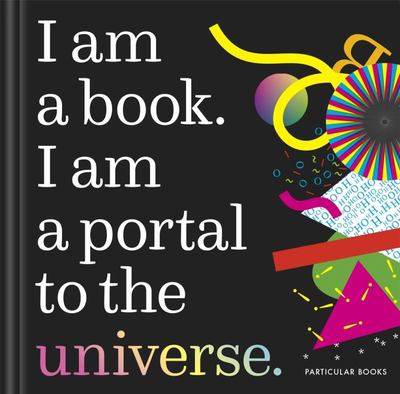 $30.00
NZD
Category: Picture Books
I have 112 pages, measuring 20cm high and wide. I weigh 465g. And I have the power to show you the wonders of the world. Lift me up to the sky, rest me on your lap, drop me from a height, wear me as a hat. Together, through data, we'll uncover the stories hidden in the everyday. How long is an anteater' s tongue? How tiny is the DNA in your cells? How fast is gold mined? How loud is the sun? And how many stars have been born and exploded in the time you've taken to read this sentence? Hold me in your hands and let me show you what I'm made of - and what waits for you in the corners of our awe-inspiring universe. ...Show more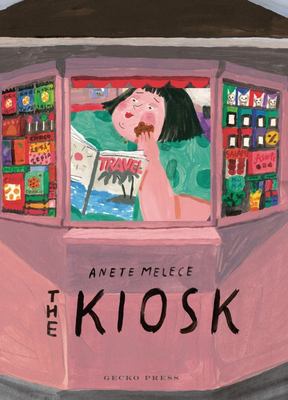 $29.99
NZD
Category: Picture Books
For years, the kiosk has been Olga's life, but she dreams of distant places. One day a chance occurrence sets her on an unexpected journey. Absurd, contemporary, heart-lifting, this is an original picture book about being stuck and finding a way to get free.
$29.99
NZD
Category: Picture Books
A gorgeous lift-the-flap counting game that pairs parent animals with their babies, from the bestselling author of Room on the Broom. From a bat and its pup, to a frog and its twelve tadpoles, young readers will delight in counting each creature's babies and learning unusual scientific names for young animals. With rhyming text, lift-the-flaps and peekaboo holes, and a surprise search-and-find element, this is a read-aloud delight and preschool must-have. ...Show more
$19.99
NZD
Category: Picture Books
Come along on a journey with Aroha, as she wards off nervousness, fear, worrying thoughts and apprehension with simple yet effective tools that everyone can use.
$15.99
NZD
Category: Picture Books
A funny lift-the-flap story for Little Kiwi fans about pesky sounds and other 'reasons' not to get to sleep, by bestselling author Bob Darroch. Yikes, what's that noise? All Little Kiwi wants is to have a snooze, but his sister and her friend are having a sing-song. So off he goes to find a quiet spot for his nap. But there are other creatures making music, too . . . A funny and relatable tale for littlies about dealing with pesky sounds and other 'reasons' not to get to sleep, with Bob's signature humour always enjoyed on different levels by adults and kids. ...Show more