$19.99
NZD
Category: Children Non Fiction
Tired of no-one laughing at your jokes? You don't have be. Joke-telling is a skill, like playing the piano or juggling live hedgehogs. Tom E. Moffatt teaches you that skill with easy-to-follow instructions and simple exercises: Pick the perfect joke for the situation Discover how to use body-lang uage, expression and timing Practise your joke-telling with 101 hilarious jokes With this book and a dash of practice, you'll get the laughter and applause you deserve. Without ever needing to juggle hedgehogs. ...Show more
$39.99
NZD
Category: Children Non Fiction
A visual introduction to our planet and society told through the history of our greatest inventions and the technology that has changed the world. In his signature playful style, Peter Goes illustrates the most fascinating technologies, from the first tools to the most specialized IT, from medical brea kthroughs to the creation of YouTube. He includes remarkable scientists and innovators and highlights lesser-known stories. A compelling history of technology from the Stone Age to the present day, from America to the Southern hemisphere and beyond. ...Show more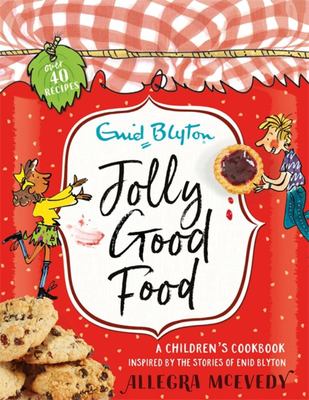 $14.99
NZD
$34.99
(57% off)
Category: Children Non Fiction
Delicious and easy recipes, inspired by the beloved stories by Enid Blyton. Bake your own pop-cakes and google buns, and wash them down with homemade ginger beer! Have you ever dreamed of having picnics with the Famous Five, midnight feasts with the Malory Towers girls or party teas with the Folk of th e Faraway Tree? With this cookbook, inspired by Enid Blyton's stories, you can! Packed full of yummy recipes, lively artwork and extracts from Enid Blyton's stories, this cookbook will inspire children - and the whole family - to get busy in the kitchen. It's the perfect way to share the pleasure of making and eating food with your child. There are 42 exciting new recipes designed by top chef and Junior Bake Off TV judge, Allegra McEvedy, with fabulous illustrations by Mark Beech and glorious food photography too. ...Show more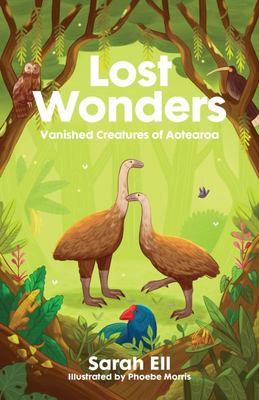 $24.99
NZD
Category: Children Non Fiction
The story of the lost wonders of New Zealand's natural history: the extinct species which are now gone forever. Lost Wonders also features some key species which are on the brink - critically endangered - and the efforts that are being made to save them for future generations. The stories of these fasc inating creatures - birds, insects, reptiles and plants - are told in an entertaining and accessible style, drawing on first-hand accounts and supported with useful illustrations. It draws on accounts of their demise, and of the social climate in New Zealand in which these extinctions occurred. Illustrated with line drawings by Phoebe Morris, and written in a relatable style, this is perfect for 8-12 year olds, telling true stories about the species and the people involved in their extinction and/or recovery. Featured species include those which are long gone - New Zealand's dinosaurs, penguins and pelicans, and the giant gecko; extinctions since the human habitation of New Zealand, including the moa, piopio, huia and laughing owl, and native fish the grayling; species which were lost and found - the takahe, taiko, Tecomanthe speciosa and the weevils of Canterbury; and those at risk of extinction and how it came to this - kakapo, kaki, Maui's dolphin, kauri and whitebait. ...Show more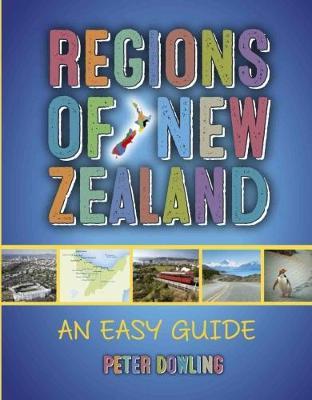 $16.99
NZD
$29.99
(43% off)
Category: Children Non Fiction
Where are the regions of New Zealand? How did they develop? What makes them special and cool to visit? Through maps, photos, fact boxes and simpletext, Regions of New Zealand takes younger readers on a tour from Northland to Southland with fascinating insights into Maori rohe (regions), olden-day provin ces and sports teams. Suitable for school-age kids or visitors. ...Show more
$19.99
NZD
Category: Children Non Fiction
When night falls and all is quiet, there is a whole world of activity, deep in the heart of our native bush . . . Get up close and personal with the flora and fauna of our country over a 24-hour cycle. Follow the nocturnal kiwi and weta as they scour the forest floor for food in the early hours; flit a mongst the trees with the tui and kakariki as they announce the arrival of a new dawn. Let Gillian and Darryl Torckler guide you on an immersive journey into the intimate world of our native bush wildlife, featuring fascinating facts and stunning photography. ...Show more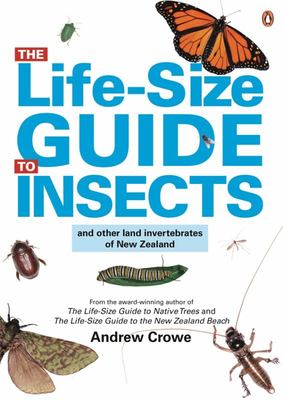 $25.00
NZD
Category: Children Non Fiction | Series: The Life-Size Guide to...
Identifying New Zealand's insects, spiders and other land invertebrates is made simple with this new guide. Over 300 life-size colour photographs make it fun for all the family to learn more about the natural world of New Zealand.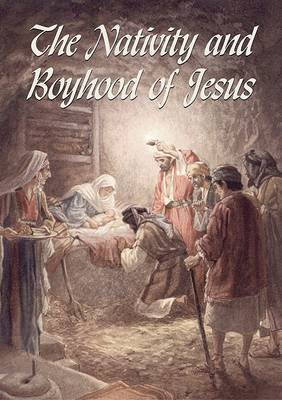 $5.00
NZD
Category: Children Non Fiction
This traditionally illustrated booklet looks at the life of Jesus including the Annunciation, Birth and boyhood and makes a wonderful holiday gift for the Christmas Season.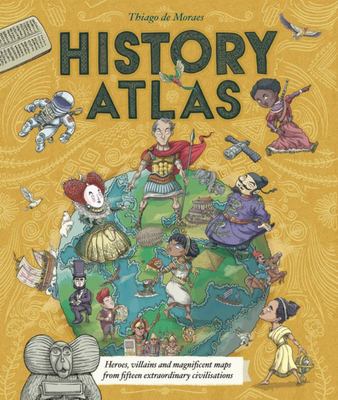 $29.99
NZD
Category: Children Non Fiction
Prepare to embark on a global tour through time. You might want to take a map... But this is no ordinary atlas. The maps in History Atlas are rich visual extravaganzas, packed with extraordinary characters from Genghis Khan to Martin Luther King. Travel from Ancient Egypt and Rome to Ethiopia, Russia an d China, and discover how fifteen extraordinary civilisations saw their world. Packed with quirky facts, astonishing characters, humorous details and compelling stories, this is history at its most entertaining. ...Show more
$30.00
NZD
Category: Children Non Fiction
The extraordinary true story of survival that became an international bestseller and was made into the award-winning film, Lion, starring Nicole Kidman and Dev Patel. Now a stunning picture book illustrated by award-winning illustrator Bruce Whatley. Can you imagine being lost and not finding your way h ome again? Saroo Brierley became lost on a train in India when he was only five. He survived for weeks on the streets, before being taken into an orphanage and adopted by his Australian family. Despite being happy, Saroo always wondered about where he was from. And one day, after years of searching, he miraculously found what he was looking for. This incredible true story celebrates the importance of hope and never giving up. ...Show more
$19.99
NZD
Category: Children Non Fiction
When the sun rises on the seashore, all manner of creatures emerge from their slumber to see the breaking dawn . . . Discover the busy ecosystem of our country's seashore over a 24-hour cycle. Observe the seals and yellow-eyed penguins who come ashore to sleep; dive beneath the waves to frolic with the bottlenose dolphins and jellyfish. Let Gillian and Darryl Torckler guide you on an immersive journey into the intimate world of our seashore life, featuring fascinating facts and stunning photography. ...Show more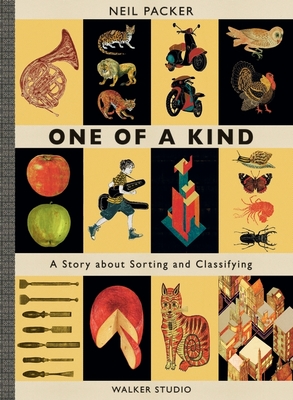 $35.99
NZD
Category: Children Non Fiction
The animal kingdom, modes of transport, musical instruments, art and architectural movements, and even the clouds in the sky … anything and everything can be sorted into groups! Framed by a charming narrative about a father and son, this is a book about categories; on a journey into town, a boy called Arvo explores the many ways in which we classify the world around us, to fascinating – and often charming – effect. One of a Kind marks Neil Packer's debut as an author-illustrator, following his extraordinary artwork for Peter Frankopan's The Silk Roads. With a witty text and breathtaking pictures, this story deserves its title: a true original by a remarkable talent. ...Show more