$22.99
NZD
Category: Children's Poetry
All the richness of the wild is seen through the poet's eye. Here are poems from Hawk in the Rain, Wodwo, Wolfwatching, Lupercal and River as well as from Adam and the Sacred Nine, their juxtaposition highlighting the variety of the natural world and of Hughes's poetry about it.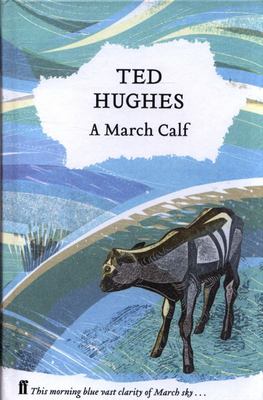 $22.99
NZD
Category: Children's Poetry
From the trembling new-born calf in Season Songs to the gently sleeping one recorded in Moortown Diary, animal life as observed in the pages of Flowers and Insects, Elmet, River, Lupercal and Hawk in the Rain is seen afresh through the diversity and imaginative energy of this collected volume.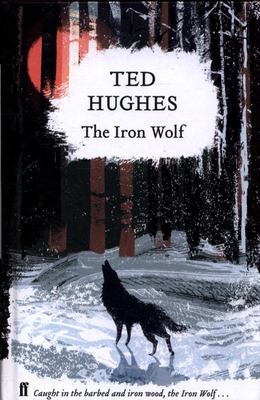 $22.99
NZD
Category: Children's Poetry
The Iron Wolf, the Iron Wolf Stands on the world with jagged fur. The rusty Moon rolls through the sky. The iron river cannot stir. The iron wind leaks out a cry Animals of air, land and sea are brilliantly imagined in this perfect introduction for young readers to the work of Ted Hughes. Part of Hugh es's Collected Animal Poems, The Iron Wolf is for the youngest readers, both to listen to and explore themselves. Chris Riddell's delightful line illustrations add to the journey of discovery. ...Show more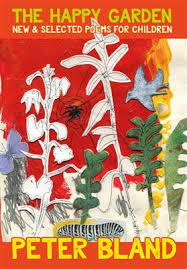 $24.99
NZD
Category: Children's Poetry
Peter Bland's collected poems for children are a major addition to a poetic presence spanning over sixty years. He began writing these poems for his own children in the 1950s, and has continued ever since … "Beguiled," he says, "by the physicality of the childhood imagination, a sense of performance, an d a love for the spoken word." ...Show more
$19.99
NZD
Category: Children's Poetry
"Highly recommended. I think it will make children wriggle with delight" Stephen FryIf I ever find myself holding a gecko . . .I'll lecko.Forget what you think you know about poetry - this is something totally different. Chris Harris's I'm Just No Good At Rhyming combines wit, wordplay and nonsense with visual and verbal tricks to make you look at the world in a new and wonderfully upside-down way, reminiscent of Shel Silverstein.I'm just no good at rhyming.It makes me feel so bad.I'm just no good at rhyming,And that's why I'm so blue.This entirely unique collection of wildly witty words offers a surprise around every corner, from the ongoing rivalry between the author and illustrator (mean poem and cruel portrait included), to the mysteriously misnumbered pages that can only be deciphered by a certain code-cracking verse, to a poem that is 100% genuinely infinite. Meet a balding werewolf, competitive boulders, a birthday piranha, and find out if grown-ups really are better!Why are grown-ups better than kids?'Cause we got what it takes -We never, ever, ever, ever, ever, make mistaeks!Adding to the fun: Lane Smith, winner of the CILIP Kate Greenaway Medal for There Is a Tribe of Kids, has spectacularly illustrated this extraordinary collection with nearly one hundred pieces of appropriately absurd art. It's a mischievous match made in heaven and the perfect gift for creative kids or immature grown-ups. ...Show more
$27.99
NZD
Category: Children's Poetry
This first collaboration between a prize-winning poet and the former UK Children's Laureate takes a whole classful of children, plus the class hamster, and draws deft portraits of them all: the pushy, the shy, the dreamy, the daring, the ordinary, the one who wants to be best friends, the one who runs i n his wheelchair, the cool kid, the tough kid - and lots more, including the teacher and the classroom assistant. This is a stimulating, perceptive and highly entertaining set of poems from one of the UK's top children's poets. With a poem on each spread, there is lots of room for Chris Riddell's wonderful illustrations, showing portraits of each child plus an illustration of every poem - and the hamster runs through the book, to be found on every page. ...Show more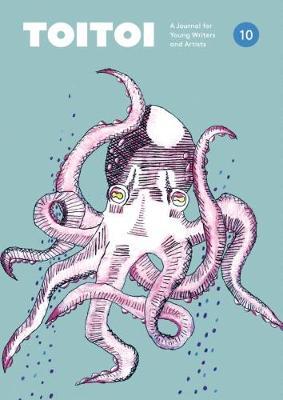 $22.99
NZD
Category: Children Non Fiction | Series: Toitoi: A Journal for Young Writers and Artists
Toitoi is a quarterly journal of writing and art by New Zealand children, ages 5-13. With 100 pages of original stories, poetry and artwork, Toitoi gives our young writers and artists a real purpose and a wide audience. Toitoi can be read at home or at school and is a valuable classroom resource.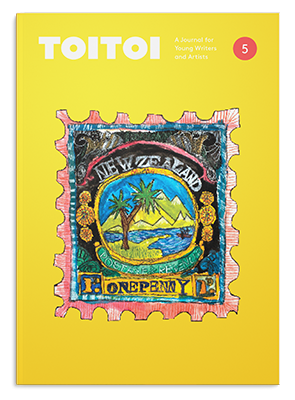 $22.99
NZD
Category: Children Non Fiction | Series: Toitoi: A Journal for Young Writers and Artists
Toitoi celebrates the ideas, imaginations and creative spirit of our young writers and artists. We believe that their work has purpose and deserves a wide audience. We publish material with an original and authentic voice that other young people can connect to and be inspired by and that reflects the c ultures and experiences of life in New Zealand.  Our philosophy is to treat young writers and artists with respect, handle their work with care and produce a beautifully designed journal of high quality that reflects how much we value and admire them. ...Show more
$29.99
NZD
Category: Children's Poetry
"Highly recommended. I think it will make children wriggle with delight" Stephen FryIf I ever find myself holding a gecko . . .I'll lecko.Forget what you think you know about poetry - this is something totally different. Chris Harris's I'm Just No Good At Rhyming combines wit, wordplay and nonsense with visual and verbal tricks to make you look at the world in a new and wonderfully upside-down way, reminiscent of Shel Silverstein.I'm just no good at rhyming.It makes me feel so bad.I'm just no good at rhyming,And that's why I'm so blue.This entirely unique collection of wildly witty words offers a surprise around every corner, from the ongoing rivalry between the author and illustrator (mean poem and cruel portrait included), to the mysteriously misnumbered pages that can only be deciphered by a certain code-cracking verse, to a poem that is 100% genuinely infinite. Meet a balding werewolf, competitive boulders, a birthday piranha, and find out if grown-ups really are better!Why are grown-ups better than kids?'Cause we got what it takes -We never, ever, ever, ever, ever, make mistaeks!Adding to the fun: Lane Smith, winner of the CILIP Kate Greenaway Medal for There Is a Tribe of Kids, has spectacularly illustrated this extraordinary collection with nearly one hundred pieces of appropriately absurd art. It's a mischievous match made in heaven and the perfect gift for creative kids or immature grown-ups. ...Show more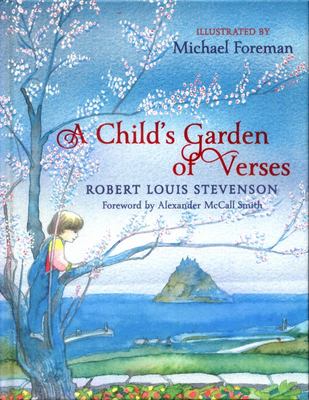 $32.99
NZD
Category: Children's Poetry
So you may see, if you will look Through the windows of this book, Another child, far, far away, And in another garden play. First published to mark the collection's centenary year of 1985, A Child's Garden of Verses is now published in a beautiful, hardback gift format, with imitation cloth binding and head and tail bands. It includes a foreword by best-selling author Alexander McCall Smith. ...Show more