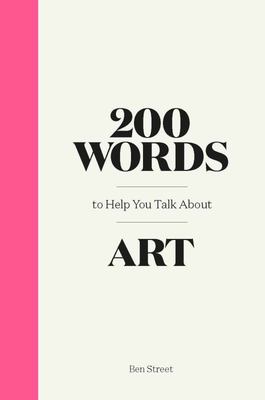 $21.99
NZD
Category: Art and Design | Series: 200 Words Ser.
If you have ever felt at a disadvantage when joining in a conversation on a subject that you aren't confident about, this new series is for you. Each book features definitions of two hundred words frequently used to describe and discuss a smart subject. Art can be intimidating to the uninitiated, but wi th Ben Street's help you'll know your Dada from your diptych in no time. ...Show more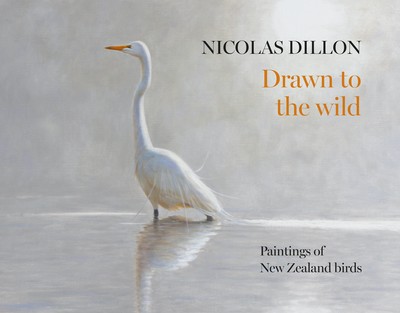 $59.99
NZD
Category: Art and Design | Reading Level: near fine
Nicolas Dillon is one of New Zealand's leading wildlife painters, who has built a reputation over the last 30 years for his masterful portraits of our wildlife, in particular birds. His evocative, moody paintings are deeply considered observations of nature and the environment. At the heart of his pract ice is drawing in the field. Using a high-powered spotting scope, he works quickly to capture the living character of the birds he is observing. This book beautifully illustrates his working process by combining many of the drawings and watercolour sketches done directly from life, with finished paintings completed in his studio. Nicolas Dillon is motivated by a deep yearning to connect with something beyond what he sees. 'It's about an intimacy or a closeness, a feeling for nature that I am trying to put across in the paintings.' With drawings, sketches and paintings of most of our bird species, as well as text from the author to capture something of his experience of painting the featured birds, this book is a beautiful, heartfelt tribute to New Zealand's birdlife. ...Show more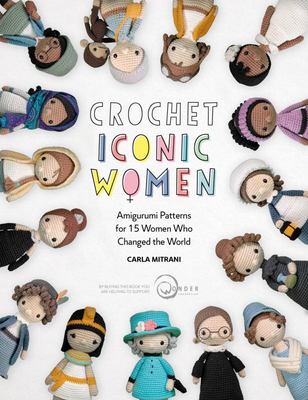 $42.00
NZD
Category: Crafts
Crochet 15 iconic women who changed the world with this collection of amigurumi crochet patterns. Whether it's Greta, Amelia or Malala, this collection of crochet patterns celebrates 15 women who have made an impact on the global stage whether in politics, sport, medicine or education. Learn more about each of the characters featured in this collection and make unique gifts to inspire and delight all generations. ...Show more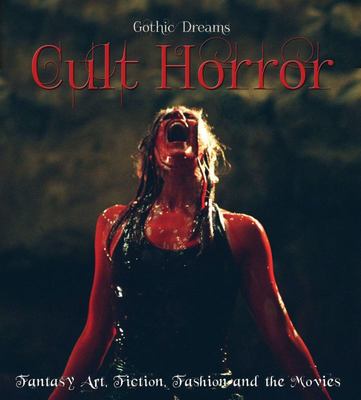 $17.99
NZD
$29.99
(40% off)
Category: Art and Design | Series: Gothic Dreams
Featuring text discussing the curious, hilarious, grisly and gripping films that have been awarded the 'cult' badge over the years, alongside iconic and moody film stills and posters, Cult Horror will have you reminiscing over forgotten films and favourite movies, on a journey from demons, devilry and s upernatural chills, through psychos and slashers, to body horror, monsters, zombies and vampires. Whether it's the famous faces, shocks and scares of horror classics with cult followings such as The Exorcist or The Shining, to so-bad-it's-good gems like Plan 9 from Outer Space or 70s obscurity I Drink Your Blood, every page reveals the morbid fascination we have with horror. ...Show more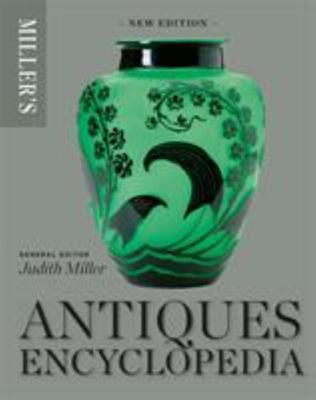 $39.99
NZD
$90.00
(55% off)
Category: Antiques
First published in 1998, Miller's Antiques Encyclopedia has sold more than 150,000 copies worldwide and been published into seven languages. This new edition includes a thoroughly updated directory, list of suppliers and up-to-date price codes.Compiled by an international team of over 40 consultants and writers, and offering clear and wide-ranging coverage of antiques and collectables, this book contains valuable information for both the enthusiast and the experienced dealer. An extensive glossary explains the terms used throughout the book and clear cross-referencing leads you into related areas of interest. All the traditional areas of collecting are featured, with extensive sections on furniture, ceramics, silver and glass. More specialist subjects, such as jewellery, scientific instruments and Oriental art are also included.Packed with absorbing and useful information, this is the definitive reference book on the subject. ...Show more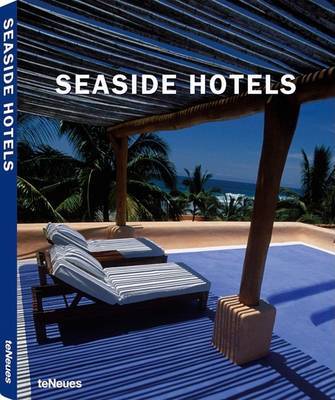 $29.99
NZD
$49.99
(40% off)
Category: Coffee Table Books
Distinguished by masterly architecture and exemplary interior design, the beach hotels introduced in the pages of this lavishly illustrated coffee-table book are the ultimate refuge for those needing respite from their hectic lives and every-day routines. Whether well-established names or hidden gems, t he reader is presented with a visual tour of ocean side resorts that range across continents and around the world-luxurious places where tastefulness and simplicity are often valued over richly decorated formality. ...Show more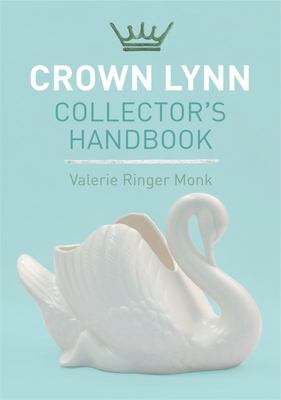 $38.00
NZD
Category: Antiques
Valerie Ringer Monk's meticulously researched Crown Lynn Collector's Handbook will provide seasoned Crown Lynn devotees and new collectors alike with plenty to assist their endeavours - this comprehensive guide to New Zealand's iconic pottery range features the collectible items themselves and also the backstamps that identify them. A-Z listings of more than 300 Crown Lynn products include photographs of representative designs as well as their distinctive backstamps and marks to help collectors correctly identify and appreciate the origins of a huge diversity of Crown Lynn items produced over more than 50 years. Dimensions and dates are given for each entry, and the items are brought to life with fascinating snippets of Crown Lynn history, making this indispensable collector's guide an entertaining read. This is the essential reference for anyone investing in everyday Crown Lynn domestic products through to figurines, artware and hand-potted pieces.Whether your preference is for quirky styles or more practical household items, in this handbook you'll discover new treasures to fossick for in second-hand shops or line. ...Show more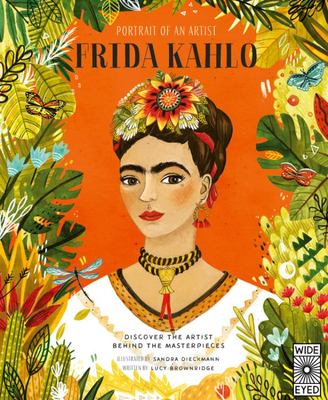 $22.99
NZD
Category: Art and Design | Series: Portrait of an Artist Ser.
A beautifully told art story for children, looking at Frida Kahlo's life through her masterpieces. Accompanied by stunning original illustrations from the award winning Sandra Dieckmann. - absolutely stunning - perfect for budding artists - A wonderful resource for parents and teachers. - the perfect amount of girl power Frida Kahlo was a Mexican painter and today is one of the world's favourite artists. As a child, she was badly affected by polio, and later suffered a terrible accident that left her disabled and in pain. Shortly after this accident, Kahlo took up painting, and through her surreal, symbolic self portraits described the pain she suffered, as well as the treatment of women, and her sadness at not being able to have a child. This book tells the story of Frida Kahlo's life through her own artworks, and shows how she came to create some of the most famous paintings in the world. Learn about her difficult childhood, her love affair with fellow painter Diego Rivera, and the lasting impact her surreal work had on the history of art in this book that brings her life to work.'A thoughtful and colourful biography of one of Mexico's most prolific artists.' - Kirkus ...Show more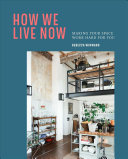 $49.99
NZD
Category: Interior Design
When the housing market takes a dip, fewer of us move as we just can't afford it. That's the time to take a long hard look at your home and work out how to make the most of every room - even every corner. Perhaps you're trying to carve out more space to accommodate a growing family, or maybe you're wond ering where you can squeeze in a home office, a utility room or a kids' playroom. Whatever your particular needs, in How We Live Now Rebecca Winward explores ways to make your home work harder for you. She explores open-plan living, opting for more flexible room configurations, and using pockets of 'dead space' - under the stairs, on the landing or in the garden - that have unrecognised potential. Multitasking furniture and smart storage both have their role to play, as does versatile lighting. Streamline everyday life with How We Live Now. ...Show more
$45.00
NZD
Category: Photography
Culture is Life is a modern, photographic celebration of the diversity of Indigenous Australians. In the same way that Humans of New York offered interesting life stories to give context to images of everyday New Yorkers, pre-eminent photographer Wayne Quilliam has collected over 500 images and intervie ws with Indigenous people across the country. His work explores the nuances of Indigenous thinking and identity, and focuses on how the First peoples view their place within the contemporary culture of Australia. The people featured in this book include many high-profile Indigenous Australians, as well as community members of different ages from Tasmania to the Torres Strait, offering insights into the dreams of youth and the reflections of Elders. With a short quote sitting next to each image, this book is an accessible gateway to better understand and appreciate the lives of Aboriginal and Torres Strait Islander Australians, presented as a stunning and contemporary photo book.     ...Show more
$39.99
NZD
Category: Art History
This is the paperback edition of the highly successful Chromatopia. Did you know that the Egyptians created the first synthetic colour; or that the noblest purple comes from a predatory sea snail? Throughout history, artists' pigments have been made from deadly metals, poisonous minerals, urine, cow dun g, and even crushed insects. Chromatopia reveals the origin stories of over 50 of history's most extraordinary pigments. ...Show more
$39.99
NZD
Category: Painting & Drawing Manuals | Series: For Artists Ser.
Sketching Techniques for Artists is the modern guide for learning essential sketching and watercolour techniques for creating landscapes, cityscapes, architecture, figures and faces, still lifes, and more.