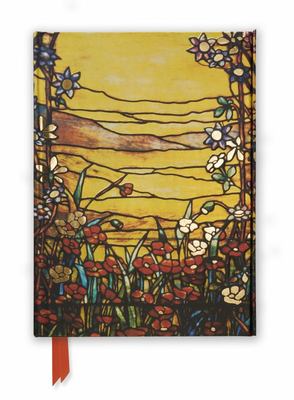 $16.99
NZD
$38.99
(56% off)
Category: Journals | Series: Flame Tree Notebooks
Part of a series of exciting and luxurious Flame Tree Notebooks. Combining high-quality production with magnificent fine art, the covers are printed on foil in five colours, embossed then foil stamped. And they're powerfully practical: a pocket at the back for receipts and scraps, two bookmarks and a so lid magnetic side flap. These are perfect for personal use and make a dazzling gift. This example features the beautiful Louis Comfort Tiffany Red Flowers and a Stream design. ...Show more
$16.99
NZD
$25.00
(32% off)
Category: Journals | Series: Flame Tree Notebooks
Part of a series of exciting and luxurious Flame Tree Notebooks. Combining high-quality production with magnificent fine art, the covers are printed on foil in five colours, embossed then foil stamped. And they're powerfully practical: a pocket at the back for receipts and scraps, two bookmarks and a so lid magnetic side flap. These are perfect for personal use and make a dazzling gift. This example features Alphonse Mucha's moving work 'Lily' from the series 'The Flowers'. ...Show more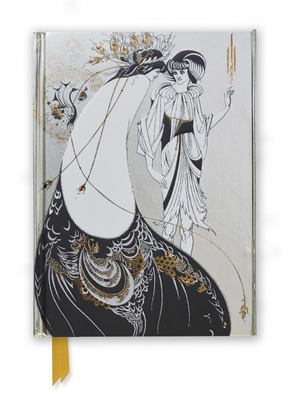 $16.99
NZD
$25.00
(32% off)
Category: Journals | Series: Flame Tree Notebooks
Part of a series of exciting and luxurious Flame Tree Notebooks. Combining high-quality production with magnificent fine art, the covers are printed on foil in five colours, embossed then foil stamped. And they're powerfully practical: a pocket at the back for receipts and scraps, two bookmarks and a so lid magnetic side flap. These are perfect for personal use and make a dazzling gift. This example is based on 'The Peacock Skirt', 1893 from 'Salome' by Oscar Wilde. Aubrey Beardsley (1872-98), and printed on silver. ...Show more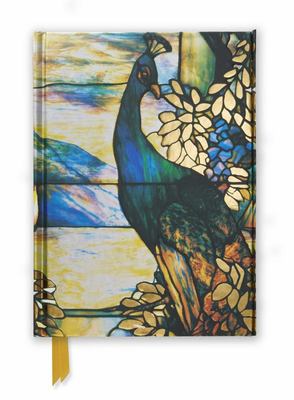 $16.99
NZD
$19.00
(10% off)
Category: Journals | Series: Flame Tree Notebooks Ser.
Part of a series of exciting and luxurious Flame Tree Notebooks. Combining high-quality production with magnificent fine art, the covers are printed on foil in five colours, embossed, then foil stamped. And they're powerfully practical: a pocket at the back for receipts and scraps, two bookmarks and a s olid magnetic side flap. These are perfect for personal use and make a dazzling gift. This example features a beautiful Louis Comfort Tiffany image of a leaded glass window landscape. A symbol of eternal life, peacocks featured frequently in Tiffany designs. The resplendent hues and plumage appealed to his passion for colour and lent themselves to Art Nouveau styles. Variations in the make-up, tones and colours of the glass were used to create depth and texture. ...Show more
$27.99
NZD
Category: Journals | Series: Everyday Inspiration Journals
Pinpoint and embrace your quiet moments with Everyday Calm, a journal to track and analyze how much peace you are experiencing each day. Constantly going at full speed with no reprieve can have drastically negative effects on your physical health, your mental state, and your relationships. Finding your individual sense of calm can have a great impact on how you approach everyday life, improve your treatment of others, and develop your self-care and personal growth.Everyday Calm explores the concept of calm--what it means to live slow, be still, and intimately connect with what's happening to you both internally and externally on a constant basis. By doing this, you can begin to work on repairing the most important relationship of all--the one with yourself. One of the best ways to refresh yourself and find inner peace is to expel any stress, anxiety, or harmful thoughts through writing, a literal way of drawing out the bad and storing it someplace other than your body or mind. This beautiful journal helps you do just that. These and more mindful tools help you chart your progress: Writing prompts to help form emotional, physical, and mental habits, for example: What are you grateful for? How do you look after your body? When are you in your best headspace? Daily meditation guides to help you reconnect with your surroundings, such as: What's the weather like right now? List four things you can hear. Breathe in through your nose for four seconds, and then out through your mouth for another four seconds. Repeat this four times. Monthly self-care trackers to log the frequency of your favorite activities Big picture discussions on how to keep calm in your life Embrace the peace and tranquility you deserve with Everyday Calm. ...Show more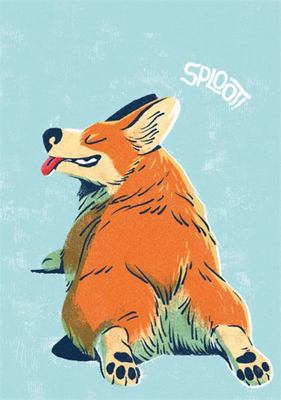 $24.99
NZD
Category: Journals
This cheeky corgi journal is the perfect fuzzy companion for dog lovers: no one can resist the sploot Making a list or jotting down some thoughts has never been so cute: fluffy corgis frolic through the dotted pages of this adorable journal, accompanied by fifty clever facts about the breed. Illustratio ns in the corner reveal a wiggling, walking corgi with a flipbook movement. The cherry on top is a fuzzy flocked cover, for ultimate pettability. Features include: Dotted writing pages on woodfree paper Full-color corgi illustrations throughout 50 facts and quips about the breed, beloved by the Queen of England A flipbook-style animation of a walking corgi ...Show more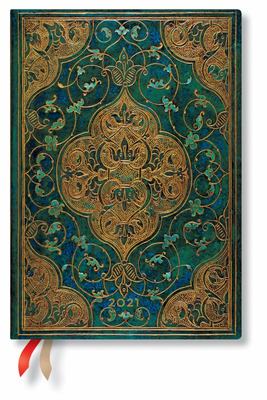 $32.99
NZD
Category: Journals
This cover is based on the binding for a book titled Chroniques, published by Salel Binder in Paris in 1514. The exuberance of the design reflects the splendour of the Renaissance approach to decoration.