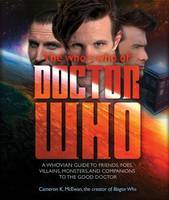 $14.99
NZD
$49.99
(70% off)
Category: Gift Books
The Who's Who of Doctor Who is the must-have handbook exploring the dynamic cast of characters in Doctor Who over the past half century. With a heavy focus on the past three doctors, including Matt Smith, author Cameron K. McEwan will explore the tumultuous relationships between characters, their loyalt ies, and of course, how they collide with each doctor. Sample chapters like "Unseen Enemies," "Celebrity Cameos," "Unnamed Aliens," "Double Acts," "Teams," and "Frenemies" represent just a sampling of all that will be included. Just like his popular blog, Blogtor Who, author McEwan will also include his popular "Top 10" lists citing the best and worst moments all focusing on popular characters over the years. Also includes a Doctor Who Family Tree as well as charts citing monster success rate and other notable character events through the years. Written by popular blogger, Cameron K. McEwan (Blogtor Who) who frequently interviews the Doctor Who actors and attends conventions and press events. He works alongside the BBC, BBC Worldwide, BBC America, Silva Screen, Ebury, and others. ...Show more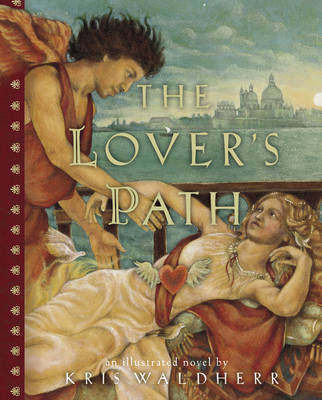 $11.99
NZD
$51.95
(76% off)
Category: Gift Books
A fictional love story, The Lover's Path is inspired by the true love story of one of Venice's most famous courtesans Tullia d'Aragona. Set in Venice in the 1500s, this feminist epic is narrated by Filamena Ziani, a renowned singer and composer, a woman of independent means, and the younger sister of th e most famous courtesan of her times. In recounting the tale of a forbidden love affair of her youth, Filamena brings to life the romance and rich sensuality of a remarkable era in Venetian history. Each chapter of her tale begins with a classic love story, an allegorical device common to 16th-century literature, which the author has illustrated. The book also contains "actual" letters exchanged between Filamena and her lover, a sampling of tarot cards (Filamena has her cards read in the story), and a map. ...Show more
$19.99
NZD
$71.44
(72% off)
Category: Gift Books
They may be best known for getting around on their own steam, but sometimes even Marvel Super Heroes need some extra torque. This Haynes Manual takes a look at the amazing vehicles of the Marvel Comics universe, from the X-Men's supersonic jet, The Blackbird, to the mighty Helicarrier that transports th e Avengers into battle and the Green Goblin's preferred method of travel, the Goblin Glider. Also covering less well-known modes of transport like Spider-Man's custom beachbuggy, the Spider-Mobile, this lavishly illustrated book forms a comprehensive guide to the iconic vehicles that have helped make the Marvel Universe so rich and compelling.Marvel Vehicles: Owner's Workshop Manual comes complete with schematics and in-depth technical information, making it essential for Marvel fans everywhere. © 2014 Marvel ...Show more
$26.99
NZD
Category: Gift Books
Loving and celebrating friendships is an affirmation for life. Friends lift you up and nourish you. Their positive energy adds purpose and richness to your life leaving you feeling loved, appreciated and special. Featuring heart-warming words of love, joy and solace; this joyous book celebrates the beau tiful people who consistently remind you that life is worthwhile. ...Show more
Rumi Book
by AFFIRMATIONS PUBLISHING HOUSE
$19.99
NZD
Category: Gift Books
Able to transcend age, gender, religion, and time, Rumi's writings look beyond the superficial aspects of life; instead delving into the joyous nature of love and the inherent wisdom of the heart. This beautifully produced volume is a delightful introduction to a classic poet's work.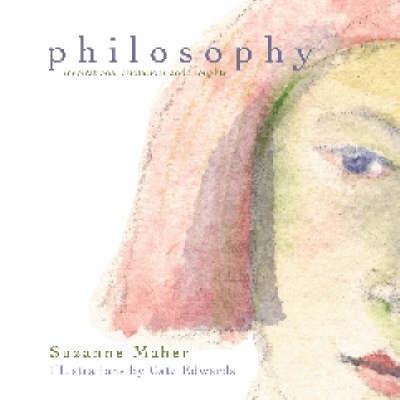 $26.99
NZD
Category: Gift Books
The chance discovery of nine journals, covered in dust on a bookshelf in a tiny Australian country town, led to the collaboration of drawings and enlightened messages in this book. Hidden inside these journals were a soul's intimate journey through the trials, hopes and revelations of life.
$35.00
NZD
Category: Gift Books
Cats in Art celebrates the work of Susan Herbert, whose paintings have been delighting cat fans and culture buffs for decades. Her trademark blend of humor and feline enthusiasm makes her art instantly recognizable to cat lovers everywhere. Since her first collection, The Cats Gallery of Art, was publis hed in 1990, her work has appeared in numerous books that feature cats in iconic works of art, scenes from operas, Shakespearean plays, and movies. In this new compilation of her work, renowned paper engineer Corina Fletcher has transformed six of Herbert's most-loved paintings into three- dimensional works of art, including Herbert's interpretations of classic paintings by Jan van Eyck, Sandro Botticelli, Diego Vel zquez, Jean-Honor Fragonard, John Everett Millais, and douard Manet. Each of these clever and charming feline portraits is accompanied by engaging and lively text, which illuminates the drama unfolding on the page. Charming and fun, this book of pop-ups will delight fans of Susan Herbert as well as those encountering her work for the first time. ...Show more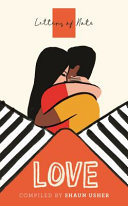 $16.99
NZD
Category: Gift Books
A compilation of remarkable letters with love at their heart, from the curator of the Letters of Note website.