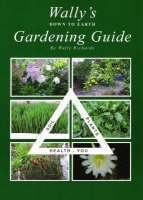 $28.99
NZD
Category: Gardening
A new type of gardening book that is not only a very good read but also packed with numerous tips making it an excellent reference book as well. The first section deals with the most important areas of the garden such as Roses, Tomatoes, weeds, lawns, vegetables, fruit etc.Section 2 gives information on safe to use sprays and remedies. Section 3 deals with other areas not covered in section 1. Section 4 talks about the harm chemicals do to the soil, garden and our health. Section 5 lays out a number of healthy alternatives such as growing your own mineral rich wheat grass and juicing it. ...Show more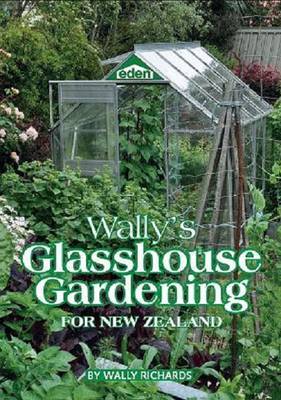 $20.00
NZD
Category: Gardening
Wally Richards shares his knowledge and experience on how to manage all aspects of growing plants in a glasshouse .
$27.00
NZD
Category: Gardening
Pruning Fruit Trees: A Beginners Guide is here to unbundle the complicated world of pruning and provide step-by-step instructions to beginners. Calm trees is the overall aim. A less is more approach to cutting with a focus on training as well as pruning. This doesn't mean wild, woolly things that need l adders – compact and productive are our guiding lights. The goal of this guide is to school you in the basics and bring an understanding of the seasonal rhythm of fruit trees. A strong start to your pruning journey! ...Show more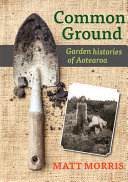 $45.00
NZD
Category: Gardening
Common Ground: Garden histories of Aotearoa takes a loving look at gardens and garden practices in Aotearoa New Zealand over time. While a lot of gardening books focus on the grand plantings of wealthy citizens, Matt Morris explores the historical processes behind 'humble gardens' – those created and ma intained by ordinary people. From the arrival of the earliest Polynesian settlers carrying precious seeds and cuttings, through early settler gardens to 'Dig for Victory' efforts, he traces the collapse and renewal of home gardening culture, through the emergence of community initiatives to the recent concept of food sovereignty. Compost, Maori gardens, the suburban vege patch, the rise of soil toxin levels, the role of native plants and City Beautiful movements … Morris looks at the ways in which cultural meanings have been inscribed in the land through our gardening practices over time. What do our gardens say about us, and where we have been? Matt Morris digs deep in Common Ground. ...Show more
Little Veggie Patch Co
by Fabian Capomolla and Mat Pember; Fabian Capomolla; Mat Pember
$29.99
NZD
Category: Gardening
After years of helping clients grow fruit and vegetables, the Little Veggie Patch Co. crew believe anyone can grow their own food, in most any area in Australia. And in this bestselling easy-to-use guide they show you how simple it is! Fundamentals such as Soil, Climate, Watering, Composting, Worm Farms , Saving and Sowing Seeds, and Raised Garden Beds and Crates are all covered comprehensively - each with fully illustrated step-by-step plans that show how to create your own little veggie patch in any space. A complete A-Z of Edible Plants gives you vital information on more than 40 vegetables (and fruit trees), including detailed planting information, ongoing maintenance advice, tips on best companions and when to harvest. And the Weekend Activities scattered throughout the book will get the kids involved too, whether they're Making a Scarecrow, Building a Spud Tower or Growing Beans in a Bean Can. Lots of fun, and packed full of all the knowledge you'll need - plus recipes and some hilarious stories - this colourful guide is for anyone interested in growing their own food.   ...Show more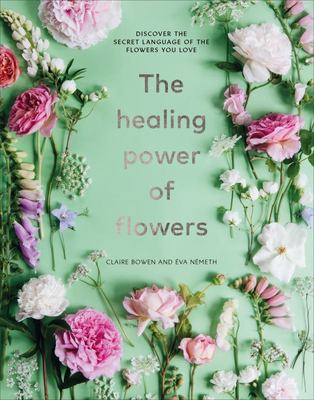 $37.00
NZD
Category: Gardening
Live life in full bloom.This beautiful book features your favourite flowers grouped by their purpose - for love, for joy, for luck, for calm, to console, and to celebrate. Discover their traditional meanings, holistic benefits, and when flowers are in season so that they can be sourced locally with a mi nimal carbon footprint.By creating thoughtful personal bouquets or choosing a flower for its meaning, its natural energy, or holistic property, you can bring the benefits of the natural world back into your home, your workplace, and into the lives of loved ones.Find out why you should give Foxgloves to celebrate a new job, Lilacs for joy, or Chrysanthemums for luck, and become fluent in the secret language of flowers. ...Show more
$27.99
NZD
Category: Gardening
'The wisest book I've read for many years ... Much more than a gardening book, much more than a guide to mental health ... Hugely recommended' Stephen Fry THE SUNDAY TIMES BESTSELLER How can getting outdoors help us to look after our mental health? In a powerful combination of contemporary neuroscien ce, psychoanalysis and brilliant storytelling, The Well Gardened Mind investigates the magic that many gardeners have known for years - working with nature can radically transform our health, wellbeing and confidence. Prisoners given the chance to grow plants are less likely to reoffend. At-risk young people who get their hands in the soil are more likely to stay in education. Elderly people who garden live longer and have a better quality of life. Sue Stuart-Smith tells brilliant, illuminating stories of people struggling with stress, depression, trauma and addiction, from asylum seekers to veterans, inner-city young people to the retired. This is a glorious book of science, insight and anecdote that shows how our understanding of nature and its restorative powers is only just beginning to flower. 'An important and timely book ... Beautifully written, drawing on a lifetime's experience as both a clinician and a gardener, and I urge everyone to read it' MONTY DON 'Riveting, inspiring and often very moving ... A lively, compassionate exhortation for us all to get our hands back in the soil' ISABELLA TREE 'A compelling and deeply moving account of how profoundly our wellbeing can be affected through contact with gardening and the natural world ... Read it' EDMUND DE WAAL ...Show more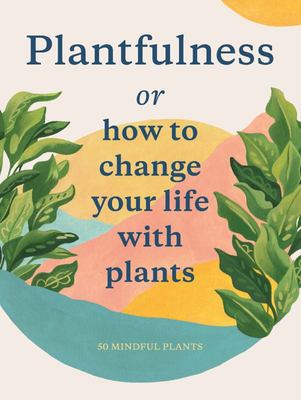 Plantfulness
by Grace Helmer; Jonathan Kaplan; Julie Rose Bower
$29.99
NZD
Category: Gardening | Series: Magma for Laurence King Ser.
Not just a guide to keeping your plants alive and happy (though we've got that covered), Plantfulness is about finding the perfect plant for you These cards will guide you through 50 houseplants that can give back in a symbiotic relationship in which you both thrive. From practical benefits (cleaner ai r, stunning scents) to emotional ones (creative inspiration, a sense of resilience, an appreciation of the transient beauty of the world), Plantfulness brings mindfulness to indoor gardening, helping you become one with nature, no matter how busy or plant-phobic you are. ...Show more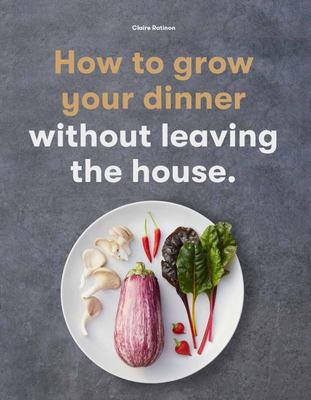 $29.99
NZD
Category: Gardening
A vegetable garden is not an option for everyone, and so container growing has become a desirable option for people with little outside space. Many have discovered the love of growing houseplants and want to take their skills to another level; others are inspired by the idea of growing their own food or ganically and sustainably. The book covers all the essentials of growing a range of edible plants in pots, and meeting each crop's specific needs. Author Claire Ratinon brings her urban food growing expertise to this popular subject, in a book designed to appeal to new gardeners and anyone who would like to take on the rewarding challenge of growing their own dinner, even if they've only got a window box or balcony to work with. ...Show more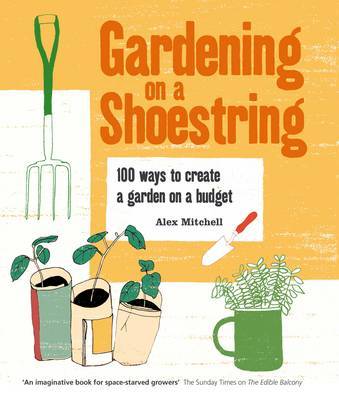 $45.00
NZD
Category: Gardening
In our increasingly busy and chaotic world, more and more of us are turning to gardening as a way to create a pleasant space to be in. However, as we continue to tighten our purse strings, the cost can make the pastime a source of further stress rather than one of pleasure. Alex Mitchell's Gardening on a Shoestring is full of inventive ways to achieve the garden you want on a budget, whether you are creating one from scratch or improving what you already have. Packed with money-saving tips, it combines classic gardening skills with simple, creative ideas. Sometimes it's about going back to the old ways of doing things, techniques in danger of being forgotten; other times it's about adapting to the new, saving money on equipment by making your own from inexpensive materials or knowing how to get bargains from nurseries and garden centres. So learn how to prune before you panic buy, grow food for peanuts, create pots for a pittance, propagate plants for nothing and make your own plant feed from weeds - all for next to nothing. ...Show more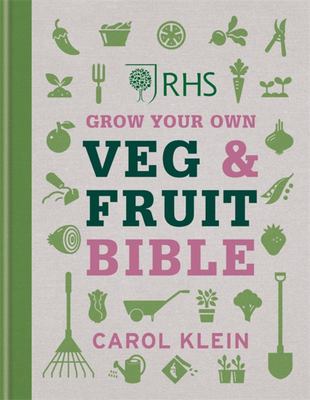 $60.00
NZD
Category: Gardening
Highly-regarded gardener Carol Klein has collaborated with the Royal Horticultural Society to create a lavishly illustrated, easy-to-follow, practical and inspiring beginner's guide to everything you need to know to grow fruit, vegetables, salads and herbs all year round. With an approach that is enviro nmentally friendly and easy, Carole gives all the advice you need to succeed. Beginners and experienced gardeners alike will be inspired by this indispensable reference for every gardener's bookshelf. Whatever the size of a garden, this is a book to convert readers to the pleasures of growing and harvesting their own food. From preparing a plot, planning what to plant, and how to grow any one of the 80 featured food plants, this is a book to which growers can return every year, whatever their level of expertise. Key techniques are shown in step-by-step photography and there are invaluable illustrated directories of the best varieties to select for best results. With her usual energy and enthusiasm, Carol Klein offers green-fingered advice for growing all your appetizing favourites plus many less familiar crops also. The material is taken from the bestselling RHS Grow Your Own Veg and RHS Grow Your Own Fruit. ...Show more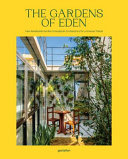 $120.00
NZD
Category: Gardening
Step into innovative little gardens of Eden created on small terraces and city rooftops, as well as out in the suburbs and countryside. As our lifestyles become more sustainable, so does the way we interact with the outdoors. Today's gardeners aim not only to create decorative outside spaces but also to give something back. No matter what size your patch is, it's easy to create diverse and rich environments for plants and insects, or grow your own vegetables or fruits. This book presents spaces that are more imaginative, diverse, and sustainable. Learn how to grow food in the city, get creative with native plants, and design greener corners within urban areas. The Gardens of Eden looks at fascinating examples around the world, teaching what you can do for nature while revealing what a garden can do for you. ...Show more