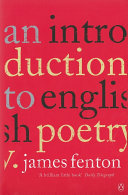 $27.95
NZD
Category: Poetry
Covers different varieties of poetic practice in English. This book discusses the work of poets as wide ranging as W H Auden, Dylan Thomas, Tennyson, Kipling, Milton and Blake.
$26.00
NZD
Category: Poetry | Series: Penguin Classics
Over the course of his short life, John Keats (1795-1821) honed a raw talent into a brilliant poetic maturity. This title presents a selection of Keats' poetry.
$35.00
NZD
Category: Poetry
'Poetry, always foremost of the arts in traditional Africa, has continued to compete for primacy against the newer forms of prose fiction and theatre drama.' This wonderfully comprehensive anthology of African poetry has been expanded to include ninety-nine poets from twenty-seven countries, thirty-one of whom appear for the first time. Equally wide-ranging is the content of the poetry itself: war songs and political protests jostle with poems about human love, African nature and the surprises that life offers; all are represented in these rich and colourful pages. ...Show more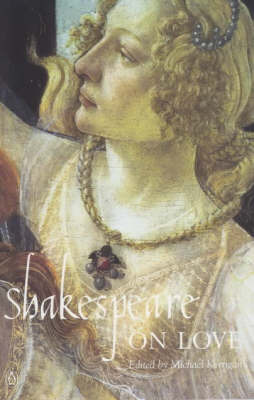 $19.99
NZD
$21.00
(4% off)
Category: Poetry | Series: Penguin Classics Ser.
Regarded by many as the greatest of the Metaphysical poets, John Donne (1572-1631) was also among the most intriguing figures of the Elizabethan age. A sensualist who composed erotic and playful love poetry in his youth, he was raised a Catholic but later became one of the most admired Protestant preach ers of his time. "The Selected Poems" reflects this wide diversity, and includes his youthful Songs and Sonnets, epigrams, elegies, letters, satires, and the profoundly moving "Divine Poems" composed towards the end of his life. From joyful poems such as "The Flea", which transforms the image of a louse into something marvelous, to the intimate and intense "Holy Sonnets", Donne breathed new vigor into poetry by drawing lucid and often startling metaphors from the world in which he lived. His poems remain among the most passionate, profound and spiritual in the English language. ...Show more
$24.00
NZD
$25.00
(4% off)
Category: Poetry | Series: Penguin Australian Classics Ser.
The poet A B 'Banjo' Paterson, best known for his rousing folk classics "The Man from Snowy River" and "Waltzing Matilda," is widely acknowledged as Australia's greatest and most popular balladist. His poems, written with great gusto and humour, celebrate all the romance and rough-and-tumble of old Aust ralia. In this collection, leading Paterson scholar Clement Semmler presents more than 100 of Paterson's poems that reflect the remarkable richness and range of his writings. Generously illustrated with period drawings, this first Penguin edition of Paterson's verse pays tribute to one of Australia's favourite sons - 'the Banjo of the Bush.' ...Show more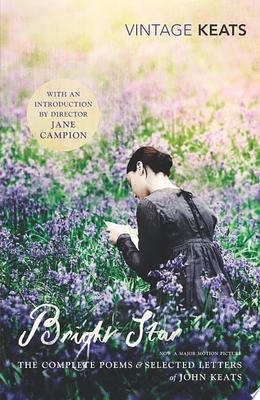 $29.99
NZD
Category: Poetry | Series: Vintage Classics Ser.
This book includes an introduction by director Jane Campion. John Keats died in penury and relative obscurity in 1821, aged only 26. He is now seen as one of the greatest English poets and a genius of the Romantic age. This collection, which contains all his most memorable works and a selection of his l etters, is a feast for the senses, displaying Keats' gift for gorgeous imagery and sensuous language, his passionate devotion to beauty, as well as some of the most moving love poetry ever written. ...Show more
William Blake: Poems
by William Blake; Patti Smith (Introduction by)
$19.99
NZD
$28.99
(31% off)
Category: Poetry | Series: Vintage Classics Ser.
"William Blake is one of Britain s most fascinating writers, who, as well as being a groundbreaking poet, is also well known as a painter, engraver, radical and mystic. Although Blake was dismissed as an eccentric by his contemporaries, his powerful and richly symbolic poetry has been a fertile source o f inspiration to the many writers and artists who have followed in his footsteps. In this collection Patti Smith has collected together her personal selection of Blake s poems, including the complete poems from the famous Songs of Innocence and Songs of Experience, to give a singular picture of this unique genius." ...Show more
$27.99
NZD
Category: Poetry
Stephen Fry believes that if you can speak and read English you can write poetry. But it is no fun if you don't know where to start or have been led to believe that Anything Goes. Stephen, who has long written poems, and indeed has written long poems, for his own private pleasure, invites you to discove r the incomparable delights of metre, rhyme and verse forms. Whether you want to write a Petrarchan sonnet for your lover's birthday, an epithalamion for your sister's wedding or a villanelle excoriating the government's housing policy, The Ode Less Travelled will give you the tools and the confidence to do so. Brimful of enjoyable exercises, witty insights and simple step-by-step advice, "The Ode Less Travelled" guides the reader towards mastery and confidence in the Mother of the Arts. ...Show more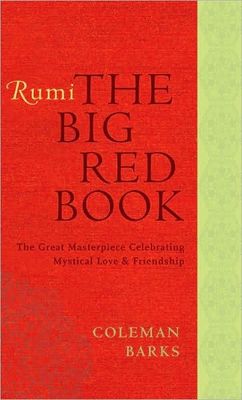 $59.99
NZD
Category: Poetry
A collection of lyric poems that contain more than 40,000 verses.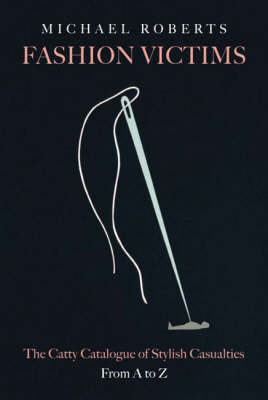 $34.99
NZD
Category: Poetry
This gorgeous gift book is a witty send-up of the fashion world that will appeal to style lovers and followers of popular culture and graphic art alike. Our culture's obsession with style and appearance is at an all-time high and is showing no signs of abating whatsoever. With hilarious poetry paired wi th the stunning collage work for which he is famous on every page in this book, Michael Roberts takes on the mighty world of fashion letter by letter - and in the way only a true insider can. Each letter of the book will receive two spreads and is devoted to a single subject. Printed on beautiful paper and impeccably designed by Roberts himself, it's a perfectly tongue-in-chic holiday gift! The subjects are: Auctions, Bimbos, Catwalk, Designer, Editor, Furs, Grooming, Heels, In-Crowd, Journalist, Kitsch, Logos, Model, Novelty, Opening, Photographer, Quality, Reviews, Stores, Trends, U.V.A., Valentine, Windows, Xmas, Youth, and Zips. ...Show more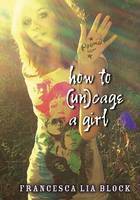 $16.99
NZD
Category: Poetry
In order to uncage the girl within, you have to love her, heal her, and set her free. There are moments every girl knows: The pain of wanting to fi t in. The joy of being consumed by love. The shame of not feeling at home in your body. The strength in learning you're beautiful. Francesca Lia Block fol lows the journey from girlhood to womanhood in this soaring three-part poetry collection. Exploring those unspoken feelings and words--the thorny, sparkling moments that chain us to ourselves--Block gives a startlingly personal voice to girls and women everywhere. ...Show more