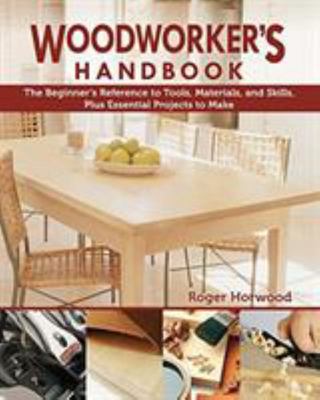 $39.99
NZD
Category: Woodworking
The complete reference handbook for DIY home woodworking, this is an absolute must-have guide for beginners and even experienced craftsmen. Every tool you'll need is laid out with guidance on safety measures, care instructions, and how and when to use it, from gauges and shaping tools to clamps, drills, and more. Every technique you'll use is described and detailed, from constructing to finishing. You'll know what type of woods to use for certain projects, how they cut, and their durability. After learning the crucial fundamentals of woodworking, you'll complete 5 step-by-step projects that are beautiful and useful items for everyday use, ranging from a dining room table to a bedside cabinet. Concise and practical, and useful even for experienced woodworkers, Woodworker's Handbook will help you practice and improve your skills--and learn new ones ...Show more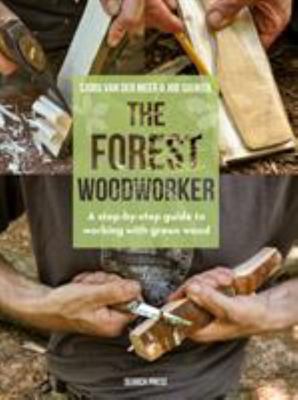 $37.99
NZD
Category: Woodworking
Immerse yourself in the ancient craft of of green woodworking by making the tools you need as well as nine useful objects.   Take your woodworking out of the workshop and into the forest, and immerse yourself in the ancient craft of working with fresh, green wood.   Sjors van der Meer and Job Suijke r introduce you to the traditional skills of green woodworking. Learn about the qualities of wood; how to cut and shape it; how to craft your own tools such as a shaving horse, wooden club, chopping block and saw horse, and then how to use them to make spoons, spatulas, stools and chairs.   As well as teaching you new skills, this inspiring book will show you how working in natural surroundings, with natural materials, can create an overwhelming sense of well-being and enhance your awareness of the environment. ...Show more
$48.00
NZD
Category: Woodworking
Looking for a simpler, more natural way of working with wood? Create beautiful wooden objects from fresh green wood by becoming skilled in the crafts of whittling, axe-based furniture making, and turning. With green woodworking there's no need for costly materials and machinery. All you need to begin c rafting is a log, an axe, and a hand knife. Starting with the selection and splitting of your very first log, let Wood Craft show you all the techniques of green woodworking and guide you step by step through a series of rewarding projects. Learn to carve your own spoons, bowls, shrink pots, and other objects; construct simple pieces of furniture, such as a frame stool and side table; discover how to turn wood on a pole lathe in order to construct a full chair with turned legs and back rest. Wood Craft brings up-to-date a newly resurgent folk craft and makes it truly accessible to all - no workshop required. So what are you waiting for? Get in touch with nature and find harmony working with your hands. ...Show more
$37.99
NZD
Category: Woodworking | Series: Encyclopedia Of Ser.
A new, up-to-date edition of the popular and comprehensive encyclopedia by award-winning furniture designer, Jeremy Broun.   This unique visual encyclopedia of techniques is the essential benchtop reference for all woodworkers. Divided into three parts, this first section introduces you to the tools, timbers and machines that are used and necessary to basic woodworking. Then, in A to Z format, woodworking techniques are fully demonstrated and described through helpful step-by-step photographs and text, from abrading and biscuit joints through to mortise and tenon joints and jigs. Power-tool and hand-tool variations are also fully detailed, providing you with that much-needed flexibility in your own workshop. Finally, a gallery of finished examples by leading craftspeople demonstrate the principles of design and construction, which will inspire both novice woodworkers as well as the more experienced craftsman. ...Show more
$45.00
NZD
Category: Woodworking
Using simple techniques, Tuscany-based woodworkers Samina Langholz and Andrea Brugi teach you how to make 20 beautiful wood objects for the home. From an egg cup made from a reclaimed beam and broom handle to a chopping board featuring a hand-carved "butterfly" - an old trick for stabilising a crack - h ere are a wonderful selection of approachable carpentry projects that don't require complicated tools, and can be done easily in the home. Suitable for all levels of expertise - even the complete beginner - the simple and accessible step-by-step instructions are accompanied by stunning location photography. Inspired by the rustic lifestyle of rural Italy and the unspoiled views of olive groves that surround them, Samina and Andrea make beautiful carpentry pieces and this book will inspire you to recreate them in your own home. ...Show more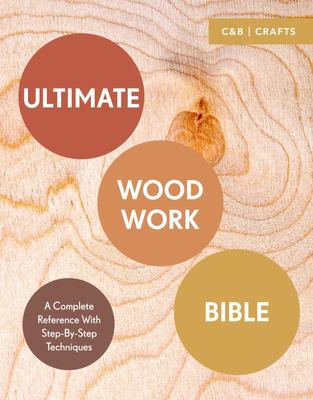 $29.99
NZD
Category: Woodworking | Series: C&B Crafts Bible Ser.
This is the indispensable reference to creating almost anything with wood. From selecting tools to joints and finishing, this information-packed entry in the hugely successful Crafts Bible series explains all the skills a woodworker needs. Furniture maker Ben Plewes and Good Woodworking consultant edito r Phil Davy provide top tips from leading carpenters, along with step-by-step diagrams and instructions. Learn about designing projects, construction methods, shaping and bending, adhesives and assembly, finishing and surface preparation, and hardware. For novices learning the basics or experienced woodworkers seeking a new detail, this book is an absolute must-have.New in paperback. ...Show more
Items per page:
1 - 6 of 6