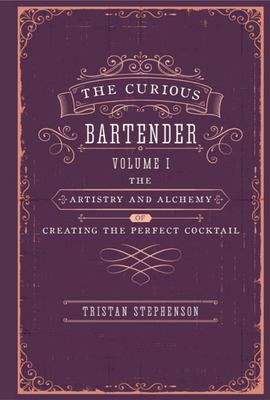 $24.99
NZD
Category: Wine & Beer | Series: The\Curious Bartender Ser.
In this new small-format edition of Tristan Stephenson's original best-selling book, he explains the origins of the cocktail and showcases classic drinks alongside his own ingenious reinventions.   A true master of his craft, in this book bartender, restaurateur, spirit consultant, brand owner, and dr inks author Tristan explores and experiments with the art of mixing the perfect cocktail, explaining the fascinating modern turns mixology has taken. Showcasing a selection of classic cocktails, he explains their intriguing origins, introducing the colorful historical characters who inspired or created them. Moving on, he reinvents each drink from his laboratory, adding contemporary twists to breathe fresh life into these vintage classics. Stay true to the originals with a Sazerac or a Rob Roy, or experiment with some of his modern variations to create a Green Fairy Sazerac topped with an absinthe "air" or an Insta-age Rob Roy with the "age" on the side. Also included is a reference section detailing all the techniques you will need, making this an essential anthology for the cocktail enthusiast. ...Show more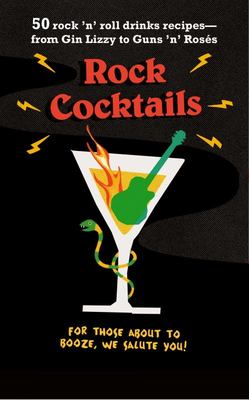 $19.99
NZD
Category: Wine & Beer
Like your liquor as hard as your rock music? Then you'll love this collection of pun-based cocktails that pay tribute to the great and the good of rock 'n' roll. With recipes inspired by The Pixies (This Drunk He's Gone to Heaven), Fleetwood Mac (Pisco Your Own Way), Metallica (Enter Sand Manhattan), V an Halen (Shot for Teacher), and plenty more, there's more than enough to keep all rock cocktail makers busy. ...Show more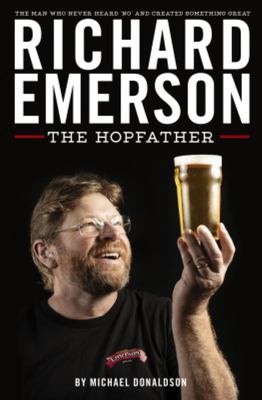 $45.00
NZD
Category: Wine & Beer
Richard Emerson is one of our pre-eminent brewers, a trailblazer who is often lauded as the godfather of craft beer in New Zealand. Born profoundly deaf in 1960s Dunedin, Emerson triumphed against all odds to launch Emerson's Brewery in 1992. He went on to create a string of unique, award-winning beers, spark a cult-following, attract global recognition, and become a millionaire - all from doing something he loved. For Richard, it came after 20 years of unrelenting commitment to the cause of good beer. They were two decades of hard graft, physically and emotionally, of no or low pay, of long hours, during which he watched his father, mentor and friend die just as the business began to stand on its own two feet. This is the story of an adventurous boy who wouldn't let his disability get in the way of what he wanted to do; a boy who literally fought for his place in the world and refused to let anyone tell him 'no'. ...Show more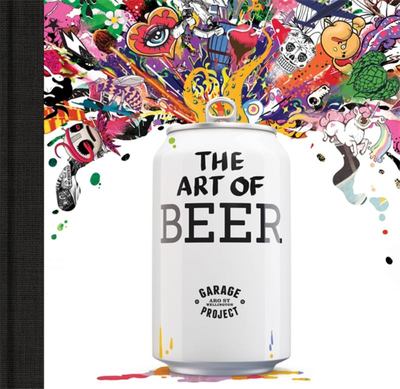 $39.99
NZD
$42.00
(4% off)
Category: Fine Art
Garage Project- The Art of Beer is a one-of-a-kind book celebrating the art, the creativity and - of course - the craft of the world's most experimental brewery, New Zealand's own Garage Project. Since its earliest days in Wellington's Aro Valley, Garage Project has collaborated with some of Aotearoa's most talented graphic designers, painters, game designers, tattoo artists (and more) to create literally hundreds of unique artworks for its cans and bottles. Many have become iconic, much-loved and even collectible items in their own right. Today, Garage Project's colourful and ever-changing beer labels are as well-known as its unique and popular brews - and over 100 of them are collected in this book. Here are original sketches and finished art for the beers you love to love, from Pils'n'Thrills to Aro Noir to BEER beer, with insights into the creative process and talented people who made them - and the stories and inspiration behind the brewery and the beers, all as told in entertaining style by the co-founders themselves. Drink in the thinking, the process and the inspiration behind Garage Project with this beautifully designed gift book. ...Show more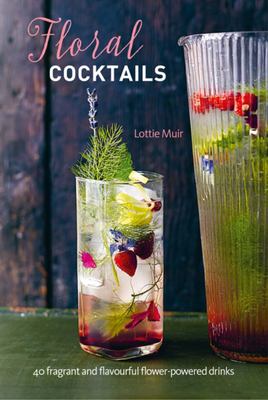 $17.99
NZD
Category: Wine & Beer
Delight your senses with this bountiful collection of 40 recipes for floral-flavored cocktails. No longer the reserve of the cocktail garnish, flowers are taking center stage in the most delectable drinks. From a subtle rose petal vodka to a heady honeysuckle syrup, adding a floral liqueur, essence, or syrup to a cocktail adds a depth of flavor and complexity which will dazzle and delight. Lottie Muir, creator of The Midnight Apothecary pop-up cocktail bar, set in a roof garden in London, UK, has created over 40 ways to include edible blooms in drinks. Recipes include a Gorse Collins with a beautiful, delicate almond, and honey flavor and a Berried Treasure, inspired by a French 75, using Elderflower Liqueur to provide sweetness mixed with gin, lemon juice, and Champagne. From a sparkling Lavender Gin Fizz to a Hibiscus Mojito there's a glorious cocktail for all budding mixologists ...Show more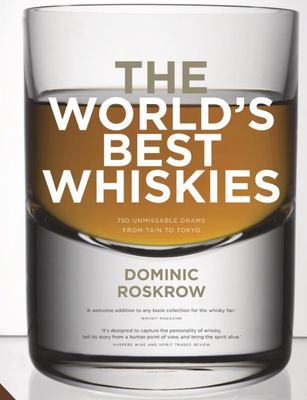 $49.99
NZD
Category: Wine & Beer
Revised and Updated. Whisky is one of the world's most revered spirits, with connoisseurs spending a great deal of money and time on the appreciation of rare expressions and limited edition bottles. In addition, many whisky connoisseurs travel direct to the source to see and experience the world's best distilleries at first hand. Since the publication of the first edition in 2010, many changes have occurred in the world of whisky which are fully explored in this completely new edition. Over 200 of the 750 whiskies are updated, along with over 20 of the 38 features to reflect the 'new world of whisky', from the growing US single malt craft distillery movement (including Balcones in Texas), Japan (Yoichi), Taiwan (Kavalan), India (Paul John), Australia (Overeem), France (Warengem) and Sweden (Mackmyra, Spirit of Hven). Aimed at beginners as well as connoisseurs, the book encompasses everything you need to know to increase your appreciation of this complex and fascinating spirit. Iconic distilleries such as Lagavulin, Highland Park and Glenrothes in Scotland are fully explored alongside the bourbon innovators of Kentucky such as Woodford Reserve and Maker's Mark. From global brands to tiny craft distillers, this book offers a comprehensive overview of the best dram the world over. ...Show more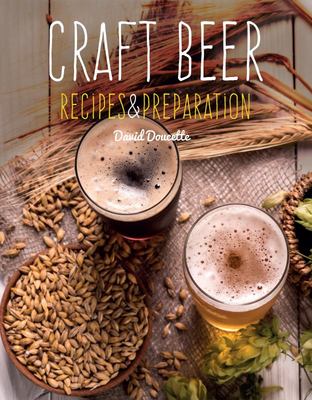 $9.99
NZD
$39.99
(75% off)
Category: Wine & Beer | Series: Recipes and Preparation Ser.
Do you know your bottom fermenting from your cool brewing? From niche to social sensation, craft beer has seen a huge spike in popularity. Discussing every aspect of making and consuming, this satisfying book covers everything from equipment and ingredients to brewing, bottling and racking, with step-by -step guides, recipes and advice on creating your own beer. ...Show more
$32.99
NZD
Category: Wine & Beer
Celebrating women? Cheers to that These cocktail recipes are inspired by some of the world's most amazing ladies.   Sixty of the world's coolest and most influential women are the inspiration for this refreshing and fun collection of drink recipes that are sure to bring extra zest to your cocktail sha ker. Free the Tipple pays tribute to a brilliant range of diverse women from the 20th century to today who have made waves in entertainment, the arts, politics, fashion, literature, sports, and science, including Frida Kahlo, Rihanna, Serena Williams, Virginia Woolf, Yoko Ono, Zaha Hadid, Marlene Dietrich, Zadie Smith, and more. Each double-page spread features a recipe crafted to reflect its namesake's personality, style, legacy, or what she liked to drink herself. This ranges from The Gloria Steinem, which uses a complex liquor with a radical twist, to The Beyonc , made, of course, with lemonade. The cocktails are simple to make, kitchen-tested, and incorporate easy-to find ingredients. Snappy, informative biographies, illustrated with newly-commissioned portraits, offer revealing insights into the women's lives. This highly original guide to delicious beverages is a perfect gift for those in your life who encourage and inspire you. ...Show more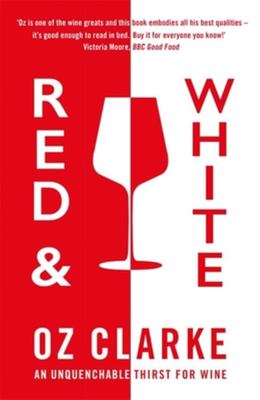 $37.99
NZD
Category: Wine & Beer
Oz Clarke has reinvented wine writing. This is a book to read for pleasure, rather than merely refer to. Combining fast-paced witty memoir with passionately opinionated guide, Oz pops the cork on his life-long love affair with wine.   The best loved wine communicator of our time, Oz Clarke is the gues t you want at your table, the person to select the wine, and the ideal drinking companion.   He explains how, why & where he fell in love with wine; he explains the essentials of how wine is grown and made today; then takes you into the world's wine regions and introduces you to the wines he loves. Oz reveals how he tastes wine and how you can enjoy wine whatever the budget. He covers with equal care & attention all categories of wine, from the blue-chip to the most affordable.   With Red & White, you are in the hands of the best-informed and the most inspirational guide, and you will pick up, without even trying, a wealth of knowledge that Oz is bursting to share with you.   With climate change and the move to organic & sustainable practices, wine is evolving faster than ever before. And hundreds of local grape varieties, until recently facing extinction, are also being rediscovered.   There have never been so many brilliant & original wines. To discover them, all you need is a glass in your hand, a sense of adventure, and Oz's Red & White as your companion & inspiration ...Show more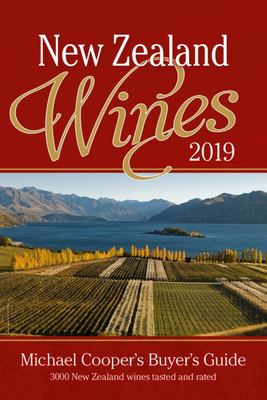 $39.99
NZD
Category: Wine & Beer | Reading Level: very good
Designed to help the buyer to make informed choices about the best quality wines available, this title is firmly established as the most authoritative and sought-after guide to New Zealand wines. Updated yearly with new tasting notes and ratings, this is a `must-have' publication for the new initiate an d the established wine-buff alike. Divided by grape variety to help selection, this comprehensive guide includes vintage ratings, star ratings for quality, and a dryness/sweetness guide. Other features include Classic Wines: wines that consistently achieve an outstanding level of quality for at least three vintages. ...Show more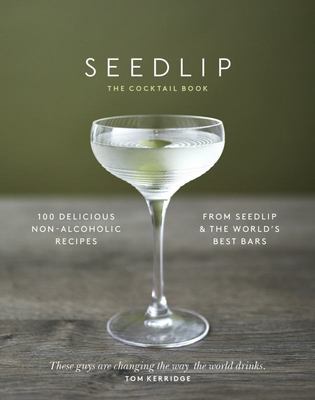 $40.00
NZD
Category: Wine & Beer
What do you drink when you're not drinking? Seedlip - the first distilled non-alcoholic spirit - was created to solve this problem and launched to huge excitement. Here, for the first time, was a grown-up non-alcoholic alternative that balanced crisp, delicious flavours and healthy, natural ingredients. Here, finally, was a way to drink when you weren't drinking. This recipe book offers an exclusive collection of Seedlip's finest cocktails as well as insight into their ethos, technique and ingredients. Highly illustrated with recipes from the world's best bartenders and newly commissioned images from leading drinks photographer Rob Lawson, here are the secrets of the Seedlip way. ...Show more