$39.99
NZD
Category: Wine & Beer | Reading Level: near fine
Designed to help the buyer to make informed choices about the best quality wines available, this title is firmly established as the most authoritative and sought-after guide to New Zealand wines. Updated yearly with new tasting notes and ratings, this is a 'must-have' publication for the new initiate an d the established wine-buff alike. Divided by grape variety to help selection, this comprehensive guide includes vintage ratings, star ratings for quality, and a dryness/sweetness guide. Other features include Classic Wines: wines that consistently achieve an outstanding level of quality for at least three vintages. We have now had over 25 years of Michael Cooper's Buyers Guide. About the Author: Michael Cooper is New Zealand's most acclaimed wine writer, with 40 books and several major literary awards to his credit, including the Montana Medal for the supreme work of non-fiction at the 2003 Montana New Zealand Book Awards for his magnum opus, Wine Atlas of New Zealand. In the 2004 New Year Honours, Michael was appointed an ONZM for services to wine writing. Author of the country's biggest-selling wine book, the annual New Zealand Wines: Michael Cooper's Buyer's Guide, now in its 24th edition, he was awarded the Sir George Fistonich Medal in recognition of services to New Zealand wine in 2009. The award is made each year at the country's largest wine competition, the New Zealand International Wine Show, to a 'living legend' of New Zealand wine. The weekly wine columnist for the New Zealand Listener, he is also New Zealand editor of Australia's Winestate magazine and chairman of its New Zealand tasting panel. ...Show more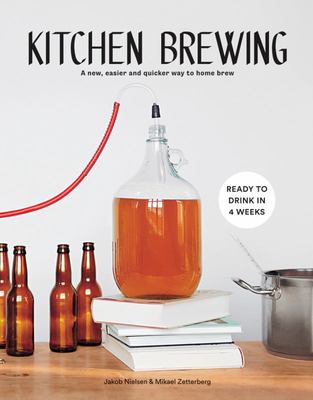 $14.99
NZD
$29.99
(50% off)
Category: Wine & Beer
Making really good beer at home can actually be fun, easy and cheap - and take less than a day In Kitchen Brewing, beer enthusiasts Jakob Nielsen and Mikael Zetterberg show you how to create delicious-tasting beers on a budget in just a matter of hours, without losing any quality along the way.   Usin g regular, everyday kitchen equipment, plus a basic home-brew starter kit, you'll soon discover that brewing beer can be as simple as cooking: you don't need to be an expert but with a bit of patience and the right know-how you'll soon see just how simple and fun it is to make beer at home. Learn how to brew small volumes of a range of different styles of beer: from beautiful fruity IPAs and fresh and herbal lagers to a cracking porter and Swedish folk l with a real punch of hops, these are fun, manageable recipes that anyone can master.   Featuring comprehensive instructions on tools, bottling, equipment hygiene, as well as helpful hints and tips on the best season to brew each beer, it won't be long until you are making your own unique beer creations in your very own kitchen brewery. ...Show more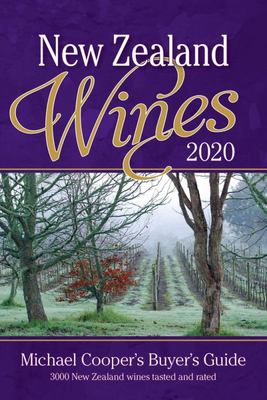 $39.99
NZD
Category: Wine & Beer | Series: Michael Cooper's Buyer's Guide to New Ze Ser.
Designed to help the buyer to make informed choices about the best quality wines available, this title is firmly established as the most authoritative and sought-after guide to New Zealand wines. Updated yearly with new tasting notes and ratings, this is a `must-have' publication for the new initiate an d the established wine-buff alike. Divided by grape variety to help selection, this comprehensive guide includes vintage ratings, star ratings for quality, and a dryness/sweetness guide. Other features include Classic Wines: wines that consistently achieve an outstanding level of quality for at least three vintages. We have now had over 25 years of Michael Cooper's Buyers Guide. ...Show more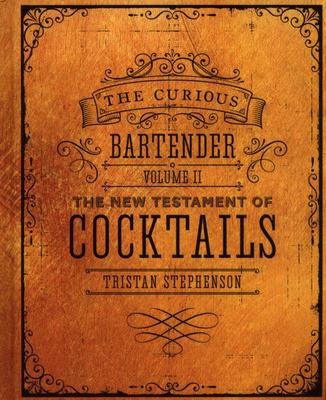 $44.99
NZD
Category: Wine & Beer | Series: The Curious Bartender
Tristan Stephenson is back to shake up the cocktail world once more, perfecting classic cocktails and offering his signature reinventions using his world-renowned mixology skills.   "I found it hard to stay put while reading; I constantly wanted to leap up and strike out for a liquor store to test my new knowledge." Review of The Curious Bartender's Gin Palace, The Wall Street Journal.   Tristan Stephenson is back to shake up the cocktail world once more, perfecting classic cocktails and offering his signature reinventions using his world-renowned mixology skills.   The Curious Bartender Volume II: The New Testament of Cocktails is the sixth book by bestselling author and legendary bartender Tristan Stephenson.   You'll find 64 of the finest cocktails there have been, are, or will be: 32 perfected classics and 32 game-changing reinventions of classics. Tristan makes you discover tastebuds and talents you never knew you had. He'll show you the tools of the trade, the techniques he swears by, and how to experiment to create your own cocktail sensations.   Tristan's done all the hard work for you, selflessly trying every drink known to man to uncover what partners perfectly. All you have to do is leaf through the pages of this--the holy grail of cocktail books. ...Show more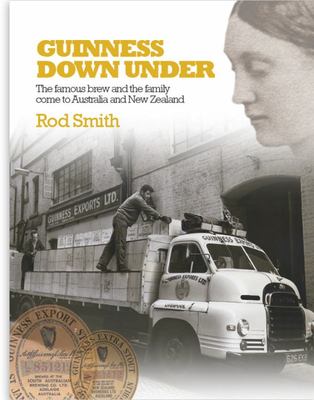 $49.99
NZD
Category: Wine & Beer
Guinness is a name instantly recognised the world over -- the famous stout has been brewed at St James's Gate in Dublin for over 250 years, and is now brewed under contract in fifty countries and 9 million glasses of Guinness are drunk each day worldwide. Guinness family members, originally in three maj or groupings -- brewing, banking, and the church -- have achieved fame in all walks of life, with some scaling great heights, others tasting great sadness. Guinness Down Under is the never-before-told story of how the famous brew and the family came to New Zealand and Australia in the mid-1800s: the brew itself through export and eventually in-country brewing, and the family through four grandsons of Arthur Guinness who made a new life Down Under, where many of their descendants remain. ...Show more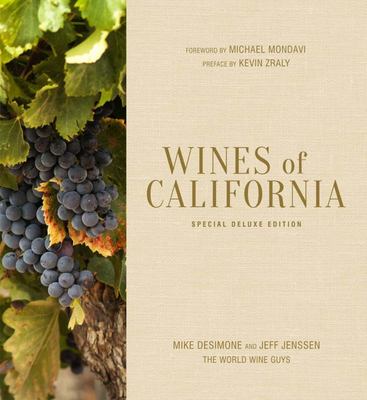 $16.99
NZD
Category: Wine & Beer
This definitive guide to California wine surveys the Golden State's vineyards, geography, and history with in-depth coverage of wine-growing regions, outstanding producers, and their best vintages. Profiles of legendary winemakers capture them in their own words, while the striking new format of this sp ecial edition features full-color images showcasing the landscape, the wineries, and their artful labels. ...Show more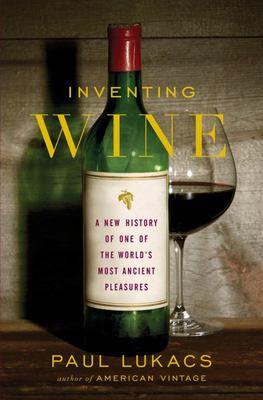 $19.99
NZD
$39.99
(50% off)
Category: Wine & Beer
The story of how wine, as enjoyed by millions of people today, came to be. Drinking wine can be traced back 8,000 years, yet the wines we drink today are radically different from those made in earlier eras. While its basic chemistry remains largely the same, wine's social roles have changed fundamental ly, being invented and reinvented many times over many centuries. In Inventing Wine, Paul Lukacs tells the enticing story of wine's transformation from a source of spiritual and bodily nourishment to a foodstuff valued for the wide array of pleasures it can provide. He chronicles how the prototypes of contemporary wines first emerged when people began to have options of what to drink, and he demonstrates that people selected wine for dramatically different reasons than those expressed when doing so was a necessity rather than a choice. During wine's long history, men and women imbued wine with different cultural meanings and invented different cultural roles for it to play. The power of such invention belonged both to those drinking wine and to those producing it. These included tastemakers like the medieval Cistercian monks of Burgundy who first thought of place as an important aspect of wine's identity; nineteenth-century writers such as Grimod de la Reyniere and Cyrus Redding who strived to give wine a rarefied aesthetic status; scientists like Louis Pasteur and Émile Peynaud who worked to help winemakers take more control over their craft; and a host of visionary vintners who aimed to produce better, more distinctive-tasting wines, eventually bringing high-quality wine to consumers around the globe. By charting the changes in both wine's appreciation and its production, Lukacs offers a fascinating new way to look at the present as well as the past. ...Show more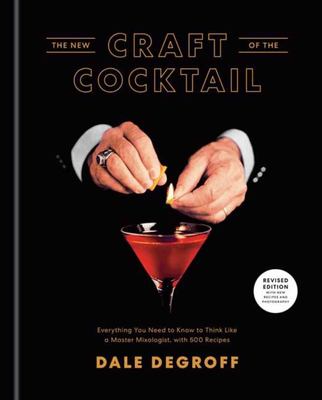 $70.00
NZD
Category: Wine & Beer
The renowned cocktail bible, fully revised and updated by the legendary bartender who set off the cocktail craze--featuring over 100 brand-new recipes, all-new photography, and an up-to-date history of the cocktail.   The Craft of the Cocktail was the first real cookbook for cocktails when it first pu blished in 2002, and it has had a remarkable influence on bartending. With this new edition, the original gets a delicious update, bringing expertise from Dale DeGroff, the father of craft cocktails, to the modern bar for a new generation of cocktail enthusiasts. The beloved histories, culture, tips, and tricks are back but all are newly revised, and DeGroff's favorite liquor recommendations are included so you know which gin or bourbon will mix just right. ...Show more
$40.00
NZD
Category: Wine & Beer
In the late 1990s, John Baker was known as a purveyor of quality rare and old wines. Always entrepreneurial and up for adventure, John was the perfect person for an occasional business partner, Andrew Simon, to approach with a mysterious wine list that was foreign to anything John, or his second-in-comm and, Kevin Hopko, had ever come across. The list was discovered to be a comprehensive catalogue of the wine collection of Nicholas II, the last Czar of Russia. The wine had become the property of the state after the Russian Revolution of 1918, during which Nicholas and his entire family were executed. Now owned by Stalin, the wine was discretely removed to a remote Georgian winery when Stalin was concerned the advancing Nazi army might overrun Russia, and inevitably loot artefacts and treasures. Half a century later, the wine was rumoured to be hidden underground and off any known map. John and Kevin embarked on an audacious, colourful and potentially dangerous journey to Georgia to discover if the wines actually existed; if the bottles were authentic and whether the entire collection could be bought and transported to a major London auction house for sale. Stalin's Wine Cellar is a wild, sometimes rough ride in the glamorous world of high end wine. The cast of characters include Stalin, Hitler, Czar Nicholas II and a motley bunch of Georgian businessmen/cowboys toting handguns, in the early days of Russian business development that led to the world of Putin and oligarchs. ...Show more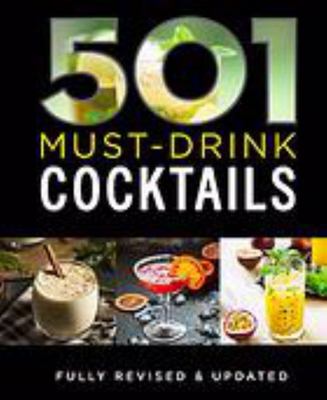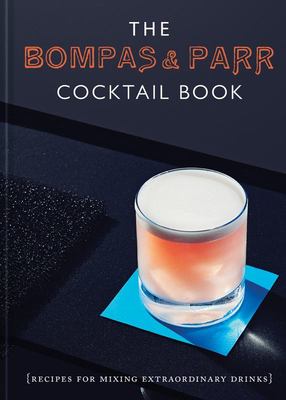 $22.99
NZD
Category: Wine & Beer
Already responsible for giving jello a 21st-century makeover, the boys at Bompas & Parr now focus their attention on the perennially popular cocktail. But of course with an extra-special twist. "[This book] will make you smart, able to comprehend the cocktail long before you reach for a shaker, and primed to mix a fine drink once you do." -- The New York Times Sam and Harry take us on a rollercoaster journey through the wonderful world of fizzes, smashes, juleps, shrubs, and fixes. Classics, new kids on the block, and crazy concoctions are all to be expected, but the boys also provide advice on the all-important presentation, the ingredients, getting the ice just right, and, of course, how to host a show-stopping event. Veterans of successful alcoholic adventures such as "Alcoholic Architecture" a walk-in cloud of breathable G&T) and the "Architectural Punchbowl" (a uilding flooded with enough Courvoisier Punch for 25,000 people!), Bompas Parr will ensure you create a cocktail night to remember. ...Show more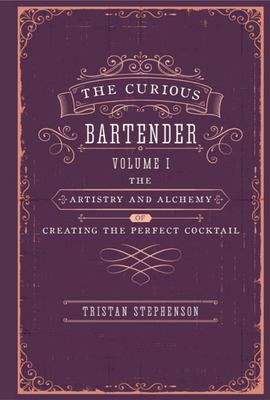 $24.99
NZD
Category: Wine & Beer | Series: The\Curious Bartender Ser.
In this new small-format edition of Tristan Stephenson's original best-selling book, he explains the origins of the cocktail and showcases classic drinks alongside his own ingenious reinventions.   A true master of his craft, in this book bartender, restaurateur, spirit consultant, brand owner, and dr inks author Tristan explores and experiments with the art of mixing the perfect cocktail, explaining the fascinating modern turns mixology has taken. Showcasing a selection of classic cocktails, he explains their intriguing origins, introducing the colorful historical characters who inspired or created them. Moving on, he reinvents each drink from his laboratory, adding contemporary twists to breathe fresh life into these vintage classics. Stay true to the originals with a Sazerac or a Rob Roy, or experiment with some of his modern variations to create a Green Fairy Sazerac topped with an absinthe "air" or an Insta-age Rob Roy with the "age" on the side. Also included is a reference section detailing all the techniques you will need, making this an essential anthology for the cocktail enthusiast. ...Show more