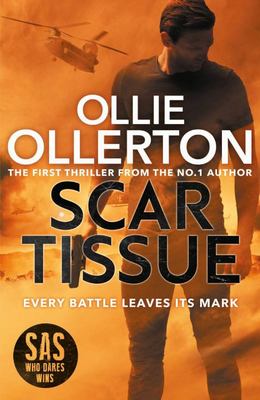 $32.99
NZD
Category: Thriller
The first Alex Abbott thriller from former-Special Forces soldier turned number one bestselling author Ollie Ollerton.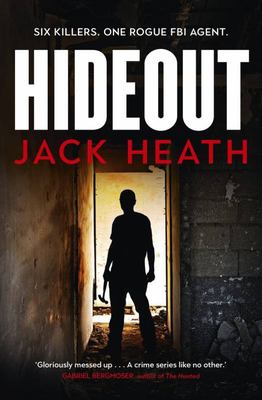 $32.99
NZD
Category: Thriller | Series: Timothy Blake
A tense, unputdownable thriller from the author of Hangman.  
Dear Child
by Romy Hausmann; Jamie Bulloch (Translator)
$24.99
NZD
Category: Thriller
YOU ESCAPED. BUT HE WILL NEVER LET YOU GO. THE NO.1 INTERNATIONAL BESTSELLER 'Chilling, original and mesmerising. Hausmann is a force to be reckoned with' David Baldacci 'A peerless exercise in suspense' Financial Times 'Claustrophobic, terrifying and fiercely compelling' Daily Mail 'Disturbingly good ' Lesley Kara 'Gripping, suspenseful and beautifully written' Jo Spain A windowless shack in the woods. Lena's life and that of her two children follows the rules set by their captor, the father: meals, bathroom visits, study time are strictly scheduled and meticulously observed. He protects his family from the dangers lurking in the outside world and makes sure that his children will always have a mother to look after them. One day Lena manages to flee - but the nightmare continues. It seems as if her tormentor wants to get back what belongs to him. And then there is the question whether she really is the woman called 'Lena', who disappeared without a trace over thirteen years ago. The police and Lena's family are all desperately trying to piece together a puzzle that doesn't quite seem to fit. 'Will haunt you long after the last page' Alice Feeney 'Keeps you guessing' Sunday Express 'Intelligent and original' Sunday Independent 'Outstanding' Publishers Weekly ...Show more
$37.99
NZD
Category: Thriller
How does the saying go? Just because you're paranoid, it doesn't mean they're not out to get you . . . For Ruth, a new mother recovering from postpartum psychosis, every day is difficult and, after months spent hearing voices in the walls and trusting no one, she's no longer confident in her own judgeme nt. Neither, it seems, is anyone else. So, when she hears a scream from the local petrol station one night, she initially decides it must be her mind playing tricks again. The police, too, are polite but firm: she must stop calling them every time she thinks she hears something. And her husband is frustrated: he'd hoped Ruth was getting better at last. Ruth can't quite let it go . . . What if there was a scream? What if it was someone in trouble? Someone who needs Ruth's help? Exploring the dark and isolating side of motherhood, the question at the heart of The Hidden Girls is how much you can help someone else when you can't trust anyone – even yourself . . . ...Show more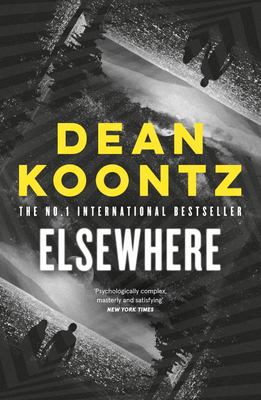 $35.00
NZD
Category: Thriller | Series: Jane Hawk Ser.
The fate of the world is in the hands of a father and daughter in an epic novel of wonder and terror by Dean Koontz, the #1 New York Times bestselling master of suspense. Since his wife, Michelle, left seven years ago, Jeffy Coltrane has worked to maintain a normal life for himself and his eleven-year-o ld daughter, Amity, in Suavidad Beach. It's a quiet life, until a local eccentric known as Spooky Ed shows up on their doorstep. Ed entrusts Jeffy with hiding a strange and dangerous object--something he calls "the key to everything"--and tells Jeffy that he must never use the device. But after a visit from a group of ominous men, Jeffy and Amity find themselves accidentally activating the key and discovering an extraordinary truth. The device allows them to jump between parallel planes at once familiar and bizarre, wondrous and terrifying. And Jeffy and Amity can't help but wonder, could Michelle be just a click away? Jeffy and Amity aren't the only ones interested in the device. A man with a dark purpose is in pursuit, determined to use its grand potential for profound evil. Unless Amity and Jeffy can outwit him, the place they call home may never be safe again. ...Show more
$24.00
NZD
Category: Thriller
THE LATEST BOOK FROM THE #1 BESTSELLING AUTHOR AND CREATOR OF THE HIT NETFLIX DRAMA THE STRANGER A brilliant new thriller from the international bestselling author described by Dan Brown as 'the modern master of the hook and twist' _____________________________ Thirty years ago, a child was found in th e New Jersey backwoods. He had been living a feral existence, with no memory of how he got there or even who he is. Everyone just calls him Wilde. Now a former soldier and security expert, he lives off the grid, shunned by the community - until they need him. A child has gone missing. With her family suspecting she's just playing a disappearing game, nobody seems concerned except for criminal attorney Hester Crimstein. She contacts Wilde, asking him to use his unique skills to find the girl. But even he can find no trace of her. One day passes, then a second, then a third. On the fourth, a human finger shows up in the mail. And now Wilde knows this is no game. It's a race against time to save the girl's life - and expose the town's dark trove of secrets... _____________________________ 'One of the world's finest thriller writers is at the very top of his game' PETER JAMES 'Coben never, ever lets you down' LEE CHILD 'If you liked The Stranger on Netflix, you'll love this [...] The novel is a splendid reminder that Coben is as brilliant at creating wonderful characters as he is at those textbook twists.' HEAT MAGAZINE 'Insanely readable and gripping' SUNDAY MIRROR 'Harlan's new book The Boy From The Woods is another skillfully crafted example of his talent at work [...] a page-turning joy to return to' RTE ONLINE 'Coben is a phenomenon - the most reliable of American thriller-writers, the least likely to disappoint ... the true mystery is Coben's extraordinary capacity to keep writing such wonderful thrillers' THE TIMES 'Harlan Coben is the absolute master of huge twists and turns.' RICHARD OSMAN 'Coben sets his hook deep very early on with a killer premise and then relentlessly reels in his readers as his deftly plotted tale ratchets up the tension and action to a violent, cathartic and ultimately satisfying climax. Each new novel is a textbook lesson in thriller writing' IRISH INDEPENDENT   'Coben remains one of the most reliable thriller writers around' CRIME REVIEW 'Coben is simply one of the all-time greats--pick up any one of his thrillers and you'll find a riveting, twisty, surprising story with a big, beating heart at its core' GILLIAN FLYNN   ...Show more
$22.99
NZD
Category: Thriller
One of AudioFile's Best Audiobooks of 2019   "Gripping and authentic...Kanon's imagination flourishes and] the narrative propulsion is clear. A thoroughly satisfying piece of entertainment that extends a tentacle into some serious moral reflection." --The New York Times Book Review   The "master of the genre" (The Washington Post) Joseph Kanon returns with a heart-pounding and intelligent espionage novel about a Nazi war criminal who was supposed to be dead, the rogue CIA agent on his trail, and the beautiful woman connected to them both.   Seventeen years after the fall of the Third Reich, Max Weill has never forgotten the atrocities he saw as a prisoner at Auschwitz--nor the face of Dr. Otto Schramm, a camp doctor who worked with Mengele on appalling experiments and who sent Max's family to the gas chambers. As the war came to a close, Schramm was one of the many high-ranking former-Nazi officers who managed to escape Germany for new lives in South America, where leaders like Argentina's Juan Per n gave them safe harbor and new identities. With his life nearing its end, Max asks his nephew Aaron Wiley--an American CIA desk analyst--to complete the task Max never could: to track down Otto in Argentina, capture him, and bring him back to Germany to stand trial.   Unable to deny Max, Aaron travels to Buenos Aires and discovers a city where Nazis thrive in plain sight, mingling with Argentine high society. He ingratiates himself with Otto's alluring but wounded daughter, whom he's convinced is hiding her father. Enlisting the help of a German newspaper reporter, an Israeli agent, and the obliging CIA station chief in Buenos Aires, he hunts for Otto--a complicated monster, unexpectedly human but still capable of murder if cornered. Unable to distinguish allies from enemies, Aaron will ultimately have to discover not only Otto, but the boundaries of his own personal morality, how far he is prepared to go to render justice.   "With his remarkable emotional precision and mastery of tone" (Kirkus Reviews, starred review), Joseph Kanon crafts another compelling and unputdownable thriller that will keep you breathlessly turning the pages. ...Show more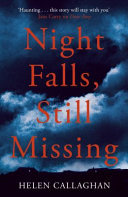 $37.00
NZD
Category: Thriller
'Please come. I need your help . . . ' Fiona and Madison have been best friends since childhood, but recently life - and love - has torn them apart. Still, when Madison sends her an unexpected request for help, Fiona doesn't hesitate to answer the call. Madison is an archaeologist, working on a dig on a tiny island off the coast of Orkney, far to the north of Scotland. It's January - there are only a few hours of daylight, and the icy wind blows in off the North Sea, warning of a coming storm. Fiona doesn't mind the elements - she's excited to see Madison, and curious to know what's happening. But when she gets off the ferry, Madison isn't there to meet her - she's missing. Fiona has no choice but to go to Madison's colleagues for help. But in such a small community, can she be sure one of them isn't responsible? And if they are, is Fiona the only one who knows enough to save her oldest friend? ...Show more
V2
by Robert Harris
$37.00
NZD
Category: Thriller
Victory is close. Vengeance is closer. On the brink of defeat, Hitler commissioned 10,000 V2s - ballistic rockets that carried a one-ton warhead at three times the speed of sound, which he believed would win the war. Dr Rudi Graf who, along with his friend Werner von Braun, had once dreamt of sending a rocket to the moon, now finds himself in November 1944 in a bleak seaside town in Occupied Holland, launching V2s against London. No one understands the volatile, deadly machine better than Graf, but his disillusionment with the war leads to him being investigated for sabotage. Kay Caton-Walsh, an officer in the WAAF, has experienced first-hand the horror of a V2 strike. When 160 Londoners, mostly women and children, are killed by a single missile, the government decides to send a team of WAAFs to newly-liberated Belgium in the hope of discovering the location of the launch sites. But not all the Germans have left and Kay finds herself in mortal danger. As the war reaches its desperate end, their twin stories play out, interlocked and separate, until their destinies are finally forced together. ...Show more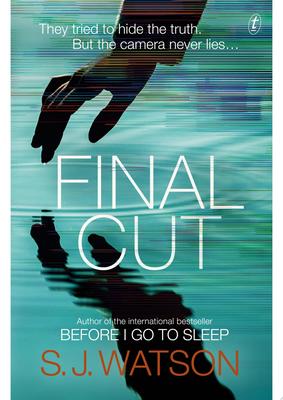 $38.00
NZD
Category: Thriller
The phenomenal new thriller from the multi-million-copy bestselling author of Before I Go To Sleep. Blackwood Bay. An ordinary place, home to ordinary people. It used to be a buzzing seaside destination. But now, ravaged by the effects of dwindling tourism and economic downturn, it's a ghost town - and the perfect place for film-maker Alex to shoot her new documentary. But the community is deeply suspicious of her intentions. After all, nothing exciting ever happens in Blackwood Bay - or does it? Blackwood Bay. An ordinary place, home to an extraordinary secret. 'If you go down to Blackwood Bay, you're in for a dark surprise. FINAL CUT is a masterfully tense, taut and terrifying thriller.' Tim Glister 'An exceptional thriller. It left my nerves jangling for hours after I finished the last page' Dennis Lehane 'Suspenseful on every page' Anita Shreve 'A taut and terrifying novel, with a grip of steel.' Woman & Home 'An unsettling, compulsive thriller...A truly gripping read.' Marie Claire ...Show more
$35.00
NZD
Category: Thriller
From Daniel Silva, author of the #1 New York Times bestsellers The New Girl and The Other Woman, comes a stunning new action-packed thriller of high stakes international intrigue featuring the enigmatic art restorer and master spy Gabriel Allon. Master of the spy thriller Silva has entertained readers w ith twenty-two thoughtful and gripping suspense novels featuring a diverse cast of compelling characters and ingenious plots that have taken them around the globe and back--from the United States to Europe, Russia to the Middle East. He returns with another blockbuster--a powerhouse novel that showcases his outstanding skill and brilliant imagination, destined to be a must read for both his multitudes of fans and growing legions of converts.   ...Show more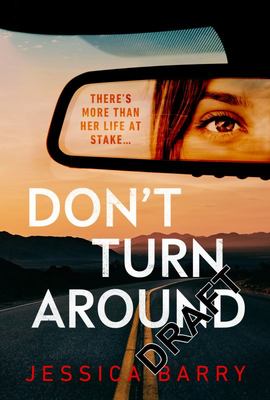 $35.00
NZD
Category: Thriller
A gut-wrenching, psychologically intense and fast-paced thriller that will keep you on the edge of your seat. Perfect for fans of LISA GARDNER and CLARE MACKINTOSH. 'Barry writes with an eye for detail, an ear for voices, and a desire to show readers something about our world and those who inhabit it' I ndependent Two strangers, Cait and Rebecca, are driving across America. Rebecca is trying to escape something. Cait doesn't know what Rebecca has left behind her - she doesn't ask any questions - her job is solely to transport women to safety. But the secrets Rebecca holds could put them both in danger. Cait too has a past of her own - there's a reason she chooses to spend time on the road, looking out for others. Because she knows what it's like to be followed. As the two women travel across America, it quickly becomes clear someone is right behind them, watching their every move. The question is- who, and why? Praise for Jessica Barry's LOOK FOR ME- 'Opens at full throttle and never lets up' Karin Slaughter 'A daring tightrope walk of a novel. Exhilarating, emotional' A. J. Finn ...Show more