$29.99
NZD
Category: Thriller
Psychologist Margot Scott has a picture-perfect life: a nice house in the suburbs, a husband, two children and a successful career. On a warm spring morning Margot approaches one of her clients on a busy train platform. He is looking down at his phone, with his duffel bag in hand as the train approaches . That's when she slams into his back and he falls in front of the train. Margot's clients all lie to her, but one lie cost her family and freedom. A fast-paced psychological thriller for fans of The Silent Patient.   ...Show more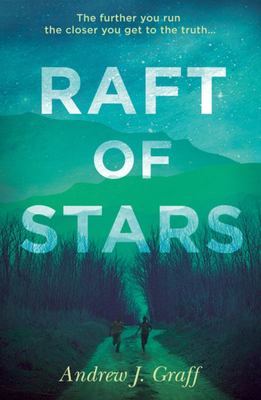 $32.99
NZD
Category: Thriller
The further you run the closer you get to the truth…An instant classic for fans of Where the Crawdads Sing and We Begin at the End!The most heartbreaking and beautifully written debut novel of 2021. One summer night in Wisconsin, the lives of two ten-year-old boys are changed forever…Tired of seeing his best friend Dale Breadwin abused by his alcoholic father, Fischer Branson takes action. A gunshot rings out, and Bread and Fish flee into the woods. They build a raft, but the river quickly leads them into even greater danger.In their wake travel a group of adults – Sherriff Cal, aspiring poet Tiffany, Fish's grandad, and his mother Miranda – each determined to save the boys from the terrors of Ironsford Gorge.The further they go, the more the wilderness starts to change them in profound and unexpected ways. And when they reach the edge of the Gorge itself, they begin to understand the true violence and beauty of the natural world, and its ability to heal.No matter where you run danger will always follow… ...Show more
$29.99
NZD
$32.99
(9% off)
Category: Thriller | Reading Level: proof
Vincent needs a change. He's spent the last fifteen years in covert operations for the US government, but after a botched and fatal mission, he decides he's done with pulling triggers. He lucks into a dream job in Santa Barbara as head of security for supermarket mogul Eugene Lamar: nothing more than dr iving the boss to and from golf, with ample downtime for surfing, or sitting by the pool contemplating life-and how to live it with a zero body count. There he meets and is intrigued by Lamar's daughter, the journalist Erin Jones, who's on tour in California to promote her book about the benefits of war. Vincent's seen his share of conflict and is sure he can change her mind - and he'd really like to make his case over drinks. But there's a problem: if Lamar's business is confined to supermarkets, why does he need a panic room full of assault rifles, and a .357 revolver in his car? It doesn't take long for Vincent to find out that Lamar owes a debt to bad people - and that's only the start of it. He's ensnared in a criminal enterprise, which soon brings costs in lives as well as money. Erin wants answers, and needs Vincent's help to get them. But how much does she already know? Is his growing attraction to her a liability? And can he keep her safe from the brutal killers who are after her father? It seems that Santa Barbara is a sunny town full of dark talent, and Vincent will have to revert to dark talents of his own if he's going to survive . . . ...Show more
$36.99
NZD
Category: Thriller | Series: Martin Scarsden
The gripping new Martin Scarsden novel. She breathes deeply, trying to quell the rising sense of panic. A detective came to her home, drugged her and kidnapped her. She tries to make sense of it, to imagine alternatives, but only one conclusion is possible: it's the past, come to claim her.  Martin Sc arsden's new life seems perfect, right up until the moment it's shattered by a voicemail: a single scream, abruptly cut off, from his partner Mandalay Blonde. Racing home, he finds an unconscious man sprawled on the floor and Mandy gone. Someone has abducted her. But who, and why? So starts a twisting tale of intrigue and danger, as Martin probes the past of the woman he loves, a woman who has buried her former life so deep she has never mentioned it. And for the first time, Mandy finds denial impossible, now the body of a mystery man has been discovered, a man whose name she doesn't know, a man she was engaged to marry when he died. It's time to face her demons once and for all; it's time she learned how to trust. Set in a Sydney riven with corruption and nepotism, privilege and power, Trust is the third riveting novel from award-winning and internationally acclaimed writer Chris Hammer. 'The best Australian crime novel since Peter Temple's The Broken Shore.' - The Times on Silver   ...Show more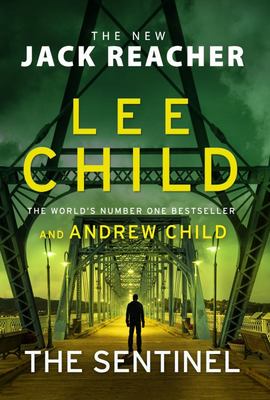 The Sentinel
by Lee Child and Andrew Child
$29.99
NZD
$37.00
(18% off)
Category: Thriller | Reading Level: very good
The edge-of-your-seat, heart-in-mouth new Jack Reacher thriller for 2020 - his 25th adventure.   Jack Reacher gets off the bus in a sleepy no-name town outside Nashville, Tennessee. He plans to grab a cup of coffee and move right along. Not going to happen. The town has been shut down by a cyber attack. At the centre of it all, whetherhe likes it or not, is Rusty Rutherford. He's an average IT guy, but he knows more than he thinks. As the bad guys move in on Rusty, Reacher moves in on them . . . And now Rusty knows he's protected, he's never going to leave the big man's side. Reacher might just have to stick around and find out what the hell's gone wrong . . . and then put it right, like only he can.   ...Show more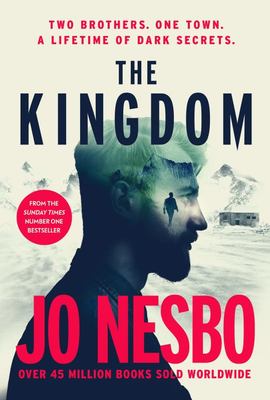 $37.00
NZD
Category: Thriller
*A STUNNING NEW STANDALONE THRILLER FROM THE AUTHOR OF THE BESTSELLING HARRY HOLE SERIES* In the mountains of Norway a man lives a peaceful existence. However one day his younger brother, always the more successful and charming of the two, turns up to visit, accompanied by his new wife. It soon turns ou t that the little brother is not quite as angelic as he seems. Set in a small town filled with secrets, this is a compellingly atmospheric new thriller from the Sunday Times number one bestseller. *JO NESBO HAS SOLD OVER 45 MILLION BOOKS WORLDWIDE*   ...Show more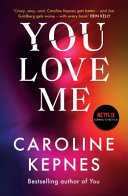 $35.00
NZD
Category: Thriller
The highly anticipated new thriller in Caroline Kepnes's hit You series, now a blockbuster Netflix show . . .   Joe Goldberg is back. And he's going to start a family - even if it kills him. Joe Goldberg is done with cities, done with the muck and the posers, done with Love. Now, he's saying hello to nature, to simple pleasures on a cosy island in the Pacific Northwest. For the first time in a long time, he can just breathe. He gets a job at the local library - he does know a thing or two about books - and that's where he meets her: Mary Kay DiMarco. Librarian. Joe won't meddle, he will not obsess. He'll win her the old fashioned way . . . by providing a shoulder to cry on, a helping hand. Over time, they'll both heal their wounds and begin their happily ever after in this sleepy town. The trouble is . . . Mary Kay already has a life. She's a mother. She's a friend. She's . . . busy. True love can only triumph if both people are willing to make room for the real thing. Joe cleared his decks. He's ready. And hopefully, with his encouragement and undying support, Mary Kay will do the right thing and make room for him. ...Show more
$37.00
NZD
Category: Thriller
Five killers find themselves on a bullet train from Tokyo competing for a suitcase full of money. Who will make it to the last station? An original and propulsive thriller from a Japanese bestseller. Satoshi looks like an innocent schoolboy but he is really a viciously cunning psychopath. Kimura's youn g son is in a coma thanks to him, and Kimura has tracked him onto the bullet train headed from Tokyo to Morioka to exact his revenge. But Kimura soon discovers that they are not the only dangerous passengers onboard. Nanao, the self-proclaimed 'unluckiest assassin in the world', and the deadly partnership of Tangerine and Lemon are also travelling to Morioka. A suitcase full of money leads others to show their hands. Why are they all on the same train, and who will get off alive at the last station? A bestseller in Japan, Bullet Train is an original and propulsive thriller which fizzes with an incredible energy as its complex net of double-crosses and twists unwinds to the last station.   ...Show more
$24.00
NZD
Category: Thriller | Series: Jack Reacher Ser.
The edge-of-your-seat, heart-in-mouth new Jack Reacher thriller for 2020 - his 25th adventure. No one's bigger than Jack Reacher. Jack Reacher gets off the bus in a sleepy no-name town outside Nashville, Tennessee. He plans to grab a cup of coffee and move right along. Not going to happen. The town has been shut down by a cyber attack. At the centre of it all, whether he likes it or not, is Rusty Rutherford. He's an average IT guy, but he knows more than he thinks. As the bad guys move in on Rusty, Reacher moves in on them . . . And now Rusty knows he's protected, he's never going to leave the big man's side. Reacher might just have to stick around and find out what the hell's gone wrong . . . and then put it right, like only he can. *** 'Jack Reacher is today's James Bond, a thriller hero we can't get enough of.' Ken Follett 'If you haven't read any Jack Reacher, you have a treat in store . . . a hitchhiker without a phone, a one-man force for good.' - The Times 'A contemporary version of the knight in shining armour . . . Reacher is a mythic figure.' Literary Review 'Jack Reacher is a wonderfully epic hero; tough, taciturn, yet vulnerable... Irresistible.' People 'Jack Reacher has long since earned his prominent place in the pantheon of cool, smart-talking American heroes.' New York Times ...Show more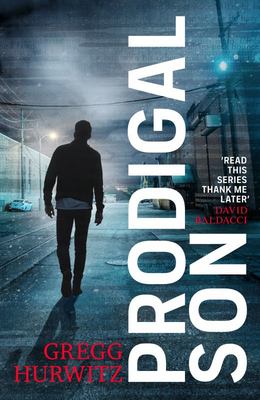 $37.00
NZD
Category: Thriller
As a boy, Evan Smoak was pulled out of a foster home and trained off-the-books as a government assassin, codenamed Orphan X. Forced into retirement, Evan Smoak gets an urgent request from someone he never expected - his mother. She needs his help protecting Andrew Duran, a man in the wrong place at the wrong time, with no safe place to hide. Running from a brutal assassination team, Duran's only hope lies with Evan. But when a hidden cabal catches on to what Evan is doing, everything he's fought for is on the line - including his own life. ...Show more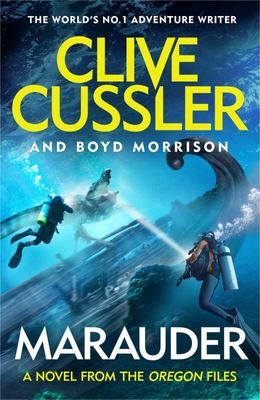 $37.00
NZD
Category: Thriller | Series: The\Oregon Files Ser.
Juan Cabrillo and the crew of the Oregon are on the case again, with another high-stakes high seas mission packed with page-turning intrigue and exhilarating suspense.  
$29.99
NZD
$36.99
(18% off)
Category: Thriller | Series: Mickey Haller Ser.
Lincoln Lawyer Mickey Haller is back in the heartstopping new thriller from #1 New York Times bestselling author Michael Connelly. Defense attorney Mickey Haller is pulled over by police, who find the body of a client in the trunk of his Lincoln. Haller is charged with murder and can't make the exorbita nt $5 million bail slapped on him by a vindictive judge.   Mickey elects to defend himself and must strategize and build his defense from his jail cell in the Twin Towers Correctional Center in downtown Los Angeles, all the while looking over his shoulder--as an officer of the court he is an instant target.   Mickey knows he's been framed. Now, with the help of his trusted team, he has to figure out who has plotted to destroy his life and why. Then he has to go before a judge and jury and prove his innocence.   In his highest stakes case yet, Mickey Haller fights for his life and shows why he is "a worthy colleague of Atticus Finch...in the front of the pack in the legal thriller game" (Los Angeles Times).     ...Show more