$32.99
NZD
Category: Self Improvement
More people are working alone than ever before - whether as entrepreneurs, freelancers, creatives or consultants. Here's how to work alone and like it!
$36.99
NZD
Category: Self Improvement
Social distancing under COVID has thrown us more deeply into our intimate relationships, and kept us achingly apart from family, friends and others. Stephanie Dowrick's classic Intimacy and Solitude is the wise guide we need to help us find our personal ground, whatever challenges we face.
$26.99
NZD
Category: Self Improvement
Work can leave you frazzled o but it shouldn't. What you need is some sane advice to get you through. Your body aches. Your brain feels like a mouldy wrung-out dishcloth. You can barely get anything done and, hang on, why are you even doing this anyway? Is there something wrong with you? Nope. You're j ust burnt out. Burnout Survival Kit offers practical advice for when things are already bad. There's no mystical magic about unleashing your inner corporate superhero, no weird productivity diagrams, and certainly no crap about working 'smarter'. Instead, this is the calm inner voice that you need, served with a sense of humour on the side. As well as helping you to take time to ground yourself, there are brilliant hacks for all the causes of stress and anxiety, from how to approach networking (no one likes it) to practical advice on sleeping better. And the jokes help too. This may not be a cure, but it really does offer instant relief and give you the chance to take a breath. So whether you're just starting to burn or fully scorched to a crisp, rest easy. You've got a Burnout Survival Kit. ...Show more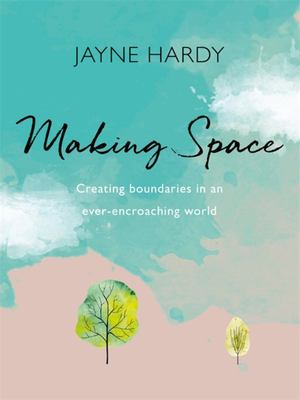 $34.99
NZD
Category: Psychology / Sociology: | Reading Level: near fine
Boundaries and self-care go hand in hand; you can't have one without the other. We understand the importance of self-care, but how do we protect the space within which we do it? When we have healthy boundaries, we create a space between us and all else, where we feel safe, clear and confident in who we are and what we want and need. Our boundaries - the limits we place on what we will and won't tolerate - define our routines, habits, choices, parenting, jobs, relationships; everything. And there's nothing more important for our self-care. In this practical guide, Jayne Hardy - author of The Self-Care Project and founder and CEO of The Blurt Foundation - helps us explore our existing boundaries; the ones that work for us and the ones that work against us; and guides us on creating new boundaries so that our physical, mental, emotional and digital spaces are protected. Packed with friendly advice, the latest research and worksheets to help you reflect on your own experiences, Making Space is for anyone who feels overwhelmed, disconnected or walked on by life, and wants to make a change in an ever-encroaching world. ...Show more
$22.99
NZD
Category: Psychology / Sociology:
'I just want equality, equality for all of us. At the moment, the scales are unfairly balanced and I just want things to be fair for my children, my grandchildren and future generations.' On 13 June 2020, Patrick Hutchinson, a black man, was photographed carrying a white injured man to safety during a confrontation in London between Black Lives Matter demonstrators and counter-protestors. The image went viral and quickly travelled around the world with Patrick being widely praised for his actions. In the press interviews that followed Patrick revealed a simple philosophy for his own personal beliefs on racism and why he had responded in the way he had. 'It's not black versus white, it's everyone versus the racists,' he said. A message he wanted his own children and grandchildren to take forward and share. In this poignant letter to his children, Patrick writes from the heart and shares the realities of life as a black man in Britain today, his own experiences with discrimination and the advice he wants to give the next generation to help break down barriers and unite everyone against racism. ...Show more
$37.00
NZD
Category: Self Improvement
Filled with quotes from Bob Marley's speeches, interviews, and writings, this collection is sure to resonate with fans of his music and political activism, and a new generation at a time when we need exemplary heroes.   Redemption has many meanings, but there is one definition that embodies the spiri t of Bob Marley's beliefs and music: to reform, or to change for the better. Forty years after the release of his iconic "Redemption Song," his desire to make the world a better place through mental and spiritual emancipation--important first steps to physical emancipation for the larger community--remains powerful and vital to this day.   Using Marley's own words from interviews and his powerful song lyrics, his eldest daughter, Cedella Marley, creates a powerful narrative about the hard but rewarding path to redemption. ...Show more
$37.00
NZD
Category: Self Improvement
Nat's What I Reckon was the tattooed lockdown saviour we didn't know we needed, rescuing us from packet food, jar sauce and total boredom with his hilarious viral recipe videos that got us cooking at home like champions again. Now that we've cooked our way out of lockdown and are wondering what the hell to do next, Nat's back – and he's ready to teach us more about life in this thoroughly unhelpful (but maybe actually kinda helpful) self-help guide. Nat's already shown us that jar sauce can get f*cked. But what else is sh*t – and what's actually not sh*t? Is it all as bad as we feel like it is most of the time? No part of our weird world and idiotic behaviour is spared as our long-haired guru tells us what he reckons about it all – and amps up the flavour with some eye-watering stories from his early years before a sweary video about pasta sauce shot him to global fame. With Nat's nine no-nonsense rules, you'll be on the road to being less of a d*ckhead faster than you can say 'quarantine spirit risotto with parzley on top'. And if you screw it up: it doesn't bloody Parramatta, champ. Features a small illustrated selection of Nat's favourite recipes.   ...Show more
$34.99
NZD
Category: Self Improvement
A book as beautiful, unique, funny, and important as you are. Do you ever hear the beasts scratching at the door? They want to be let out, to be wild & free! They were sleeping too long, and now they're getting feisty. Don't be afraid, they're pretty lovely inside, and never did i see a more lovel y beast than you... So come inside. You might be surprised, to remember how to feel alive! With a heart to feel, a mind to learn & hands to build extraordinary things. Go forth, fiercely, bravely. In Amber Fossey's beautiful first book, we are each reminded to listen, to look, to feel, and to remember what it is that makes us human. We are shown that we no longer need to surrender to negative thoughts nor those who drag us down, and are prompted to ponder the beauty all around, reminding us how to simply love one another, and ourselves, again. ...Show more
$24.99
NZD
Category: Self Improvement
This is a little book about cultivating the art of self-care and nurturing a joyous, comforting sense of 'home' within you.   Feeling at home within ourselves involves caring for ourselves in loving, thoughtful and joyous ways; noticing, honoring and meeting our unique needs. In At Home Within you can explore pathways to peace, balance and contentment in your daily life. Learn to nurture your inner world with kindness and compassion. The affirmations and inspirations in these ten chapters will assist you to create positive change within. As you change within, your perceptions of the world around you will transform in a positive way too. At Home Within shows you the small steps you can take on your journey to living your best life. ...Show more

$29.99
NZD
Category: Self Improvement
Imagine Me is a game that enables players to talk about the complicated and intimate subject of identity in a playful and accessible manner. This is done by using visualizations, instead of words and questions, to start an (open) conversation. The various cards are displayed in order to create a moodboa rd representing your identity.The game can be played in various environments to uncover different social structures, for example, in a professional environment, at school or during a fun evening with friends and family. It can also be a helpful tool in the process of self-development as it can also be played alone.The core of Imagine Me is designed around visualizations, provoking an open interpretation that will spark deep and meaningful conversations. ...Show more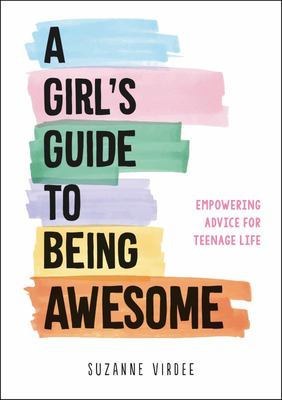 $24.99
NZD
Category: Self Improvement
Teenage life doesn't come with a rule book, so here is the next best thing. Let's face it: growing up is confusing. You're expected to get good grades at school, maintain an insta-worthy social life and somehow also hone a range of life skills which you definitely don't want to ask your parents about.. . This book is here to act as your go-to guide on everything from social media to sexting and from body image to self-esteem. Acting as your personal cheerleader, this book will teach you everything you need to navigate your teens with sass and style. Remember, there is nothing more awesome than being you. ...Show more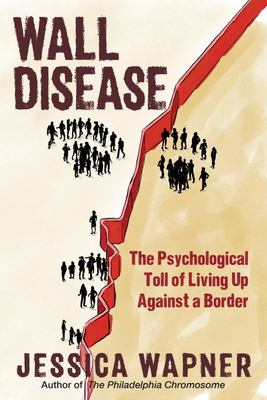 $27.99
NZD
Category: Psychology / Sociology:
A groundbreaking investigation into the hidden mental health effects of border walls, revealing the harm they bring to all who live near them Today, there are at least seventy border walls: from the US-Mexico border to the seventeen thousand miles of barbed wire that wall off Bangladesh from India, as well as the five-layer fence between Saudi Arabia and Iraq. Border walls protect us, the argument goes, because they keep danger out. But what if the walls themselves endanger everyone who lives near them--on both sides? In this thoroughly reported, eye-opening work, science journalist Jessica Wapner reveals the unforeseen mental health effects of security walls--including depression and anxiety, despondence, excitability, suicidal ideation, paranoia, and more. Doctors first noticed these conditions proliferating among people who lived along the Berlin Wall, and they gave the overarching affliction a name: wall disease. Wapner builds on this research, following the trail of psychological harm around the world today. Weaving together interviews with those living up against walls and expert testimonies from psychologists, economists, geographers, and other specialists, Wapner explores the growing epidemic of wall disease--and illuminates how neither those "outside" nor "inside" are immune. ...Show more